Go technicolour and light'em up once again with Nanoleaf and their newly released kitset LED Light Bars for your home or office.
Building off the success of their Light Tiles, a hexagonal and triangle clip-together kit that lights up in a fully customizable multicolor array, their LED Light Bars are essentially the same, but give a more minimal, and ethereal look and feel.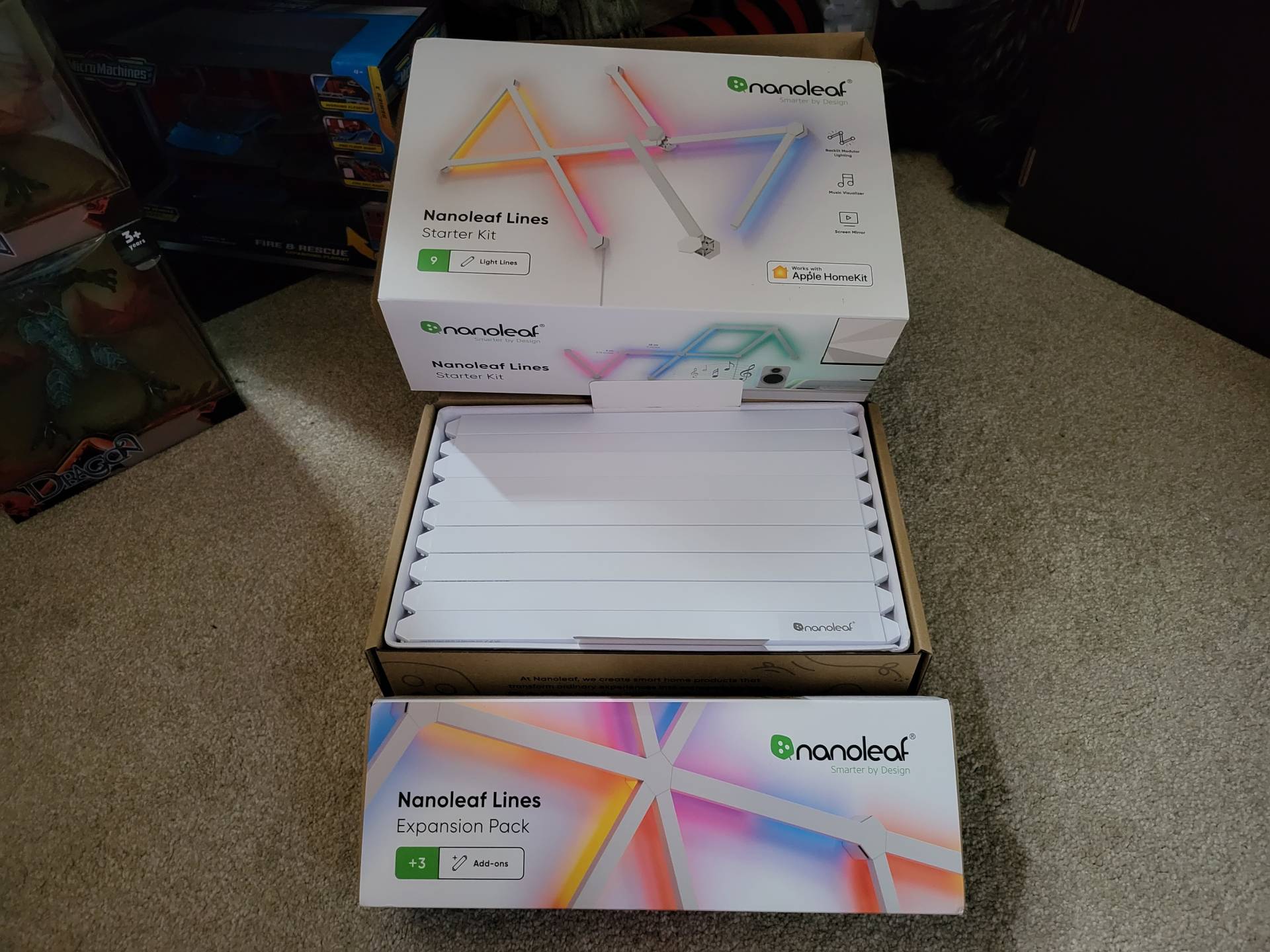 From the box you're supplied with all of the bits you need. The LED Light Bars clip in to connectors at almost every angle.
Almost like a puzzle that you determine the outcome of, the Nanoleaf Light Bars are your illuminated art.
Connecting up is as simple as.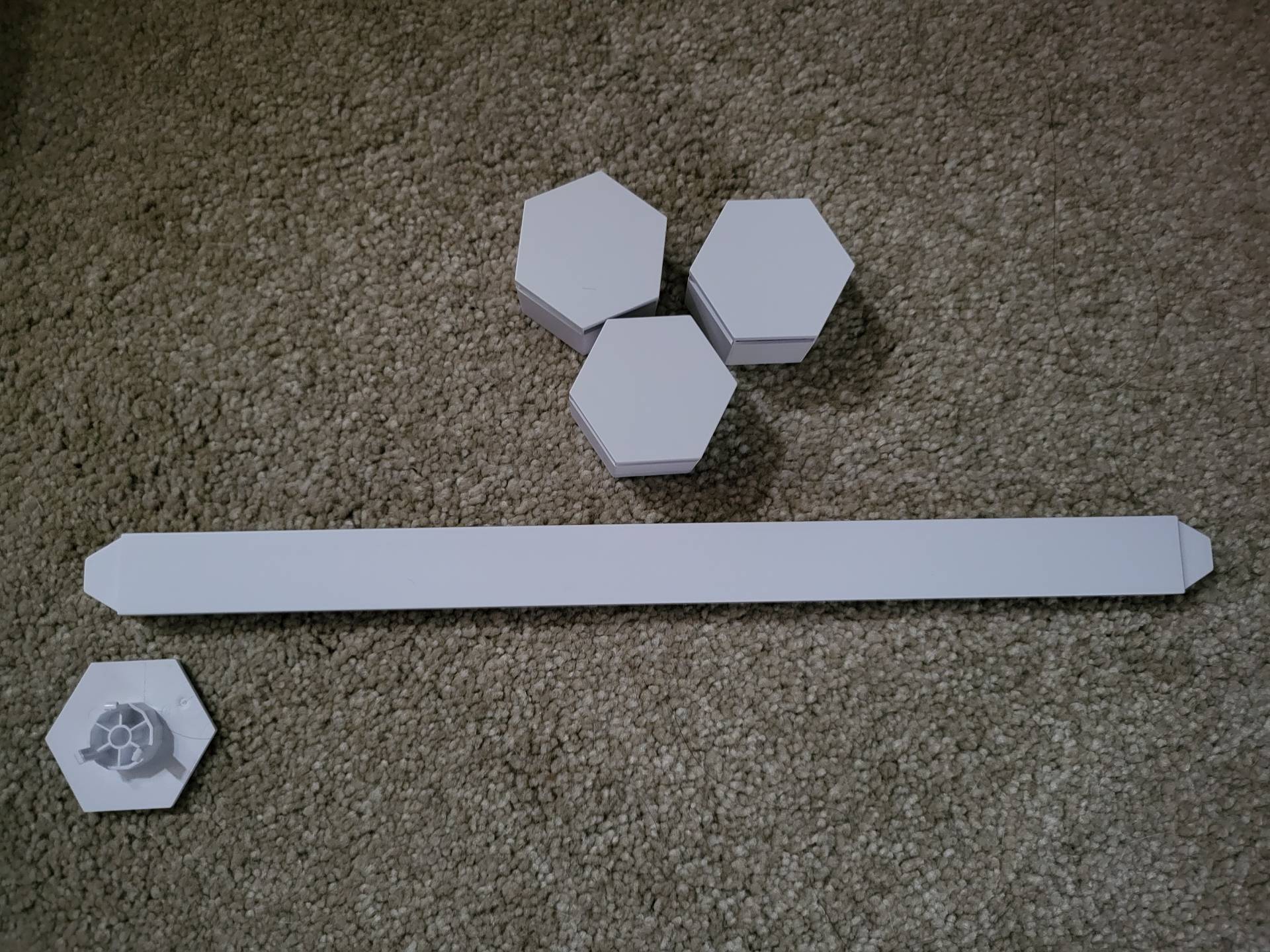 I received one full pack, which has 9 LED Light Bars, more connectors than you'll likely need, the switch connector and of course your mains power supply. As well as a bumper pack with additional LED Light Bars.
There are two points of creative fun to be had. Designing your very own creation and of course lighting them up and seeing the results.
Once you've created your angled masterpiece wall art you then need to apply the clip in fasteners to the top of the connectors. Easy enough to pop off if you screw it up.
Unlike the Tiles, the LED Light Bars can be built on the floor or wide table, fastened together and then mounted on your wall via the sticky foam backing.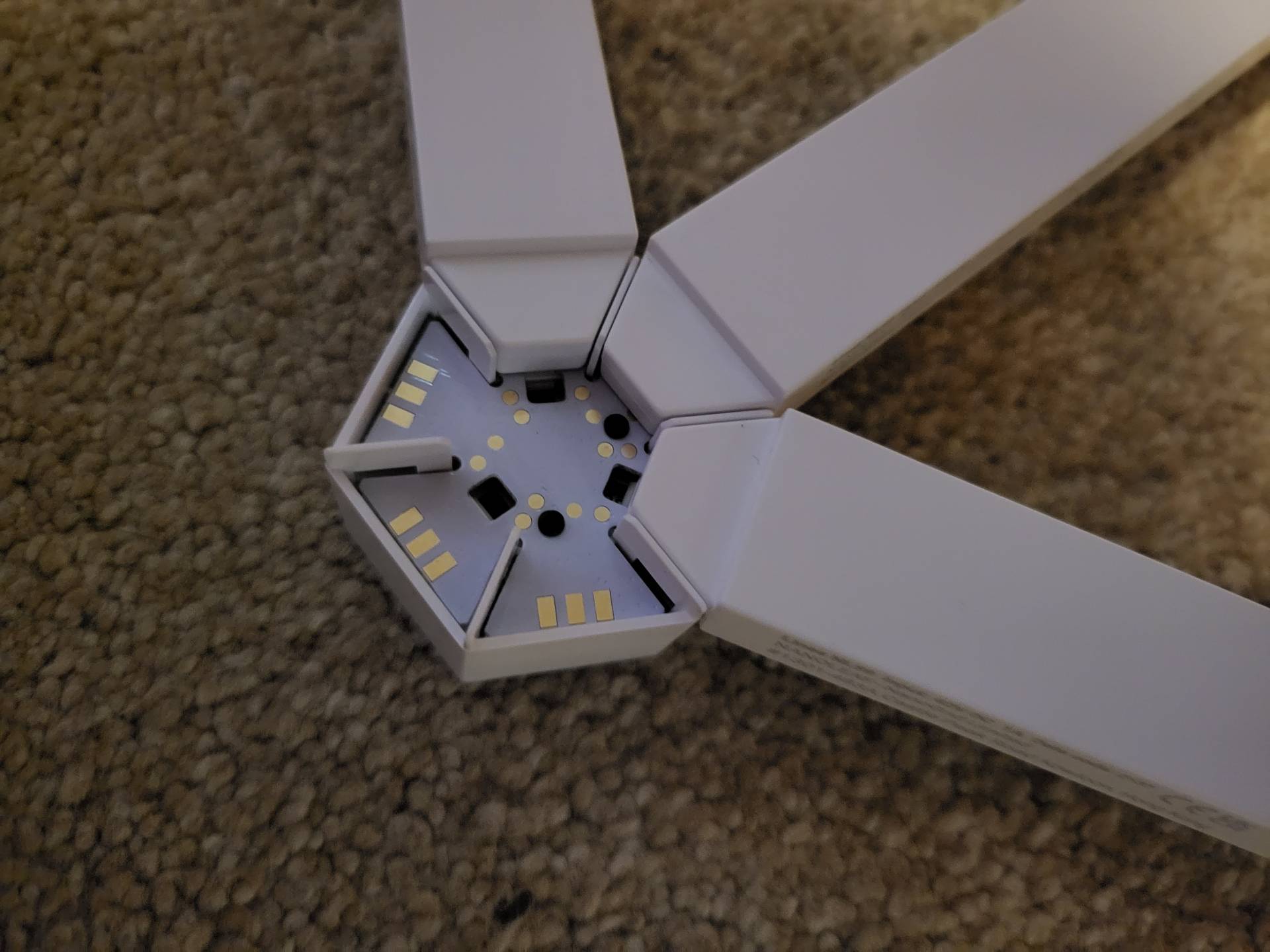 If you already have Nanoleaf Tiles, LED Bulb or Lightstrip you're no doubt already familiar with the Nanoleaf app for iOS (Apple) or Android.
In order to customize you'll need to connect them to your smarthome network or via bluetooth.
Thankfully Nanoleaf have improved this considerably since the dawn of the Tiles, and the LED Light Bars connected instantly and were recognised in the app (the app is also smart enough to know the design that you have created.
From here you can set about using any of the pre-designed light-sequences from Nanoleaf and the global Nanoleaf community. Or simply, create your own lighting sequence.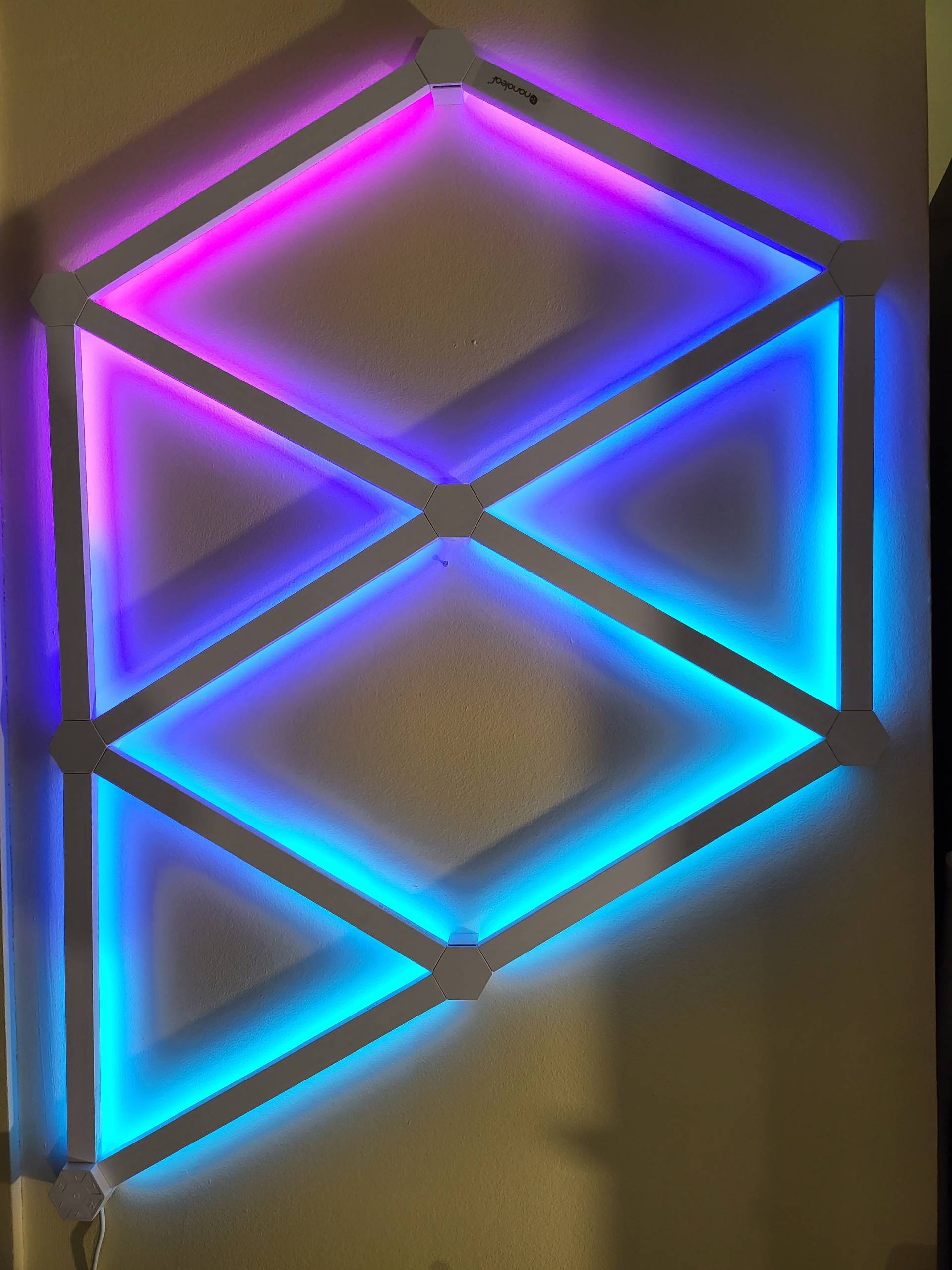 Also create rules around schedules, dim and more.
If you already use a smart assistant, Google Home or Alexa, even Apple Home kit, you can sync up. I have mine synced to Amazon's Alexa.
However – if setting up via wireless to your device or your home's network is a bit too technical for you, Nanoleaf have made the LED Light Bars with a default configuration, which you can opt to use and the switch connector has all you need, dim or brighten, pulse to music, on or off.
The possibilities of creativeness are endless. The LED Light Bars are absolutely yours to design.
Ideal for lounge, office, bedroom (if you dim them) and of course any gamers den.
Nanoleaf LED Light Bars are simple to setup, easy to build and magical to have up on your wall.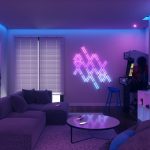 Nanoleaf LED Light Bars Review