Light it up and party in the dark with JBL's latest bluetooth speaker, Pulse 5.
From the box it's ready to roar. Sync it via your smartdevice's bluetooth connection and you're ready to get the party started.
The Pulse 5 has near-to 360 RGB illumination, looking a lot like illuminated plasma inside that will react to the music, or simply give an atmospheric feeling when idle.
As for the sound, well, this tiny baggable speaker punches well above it's wait.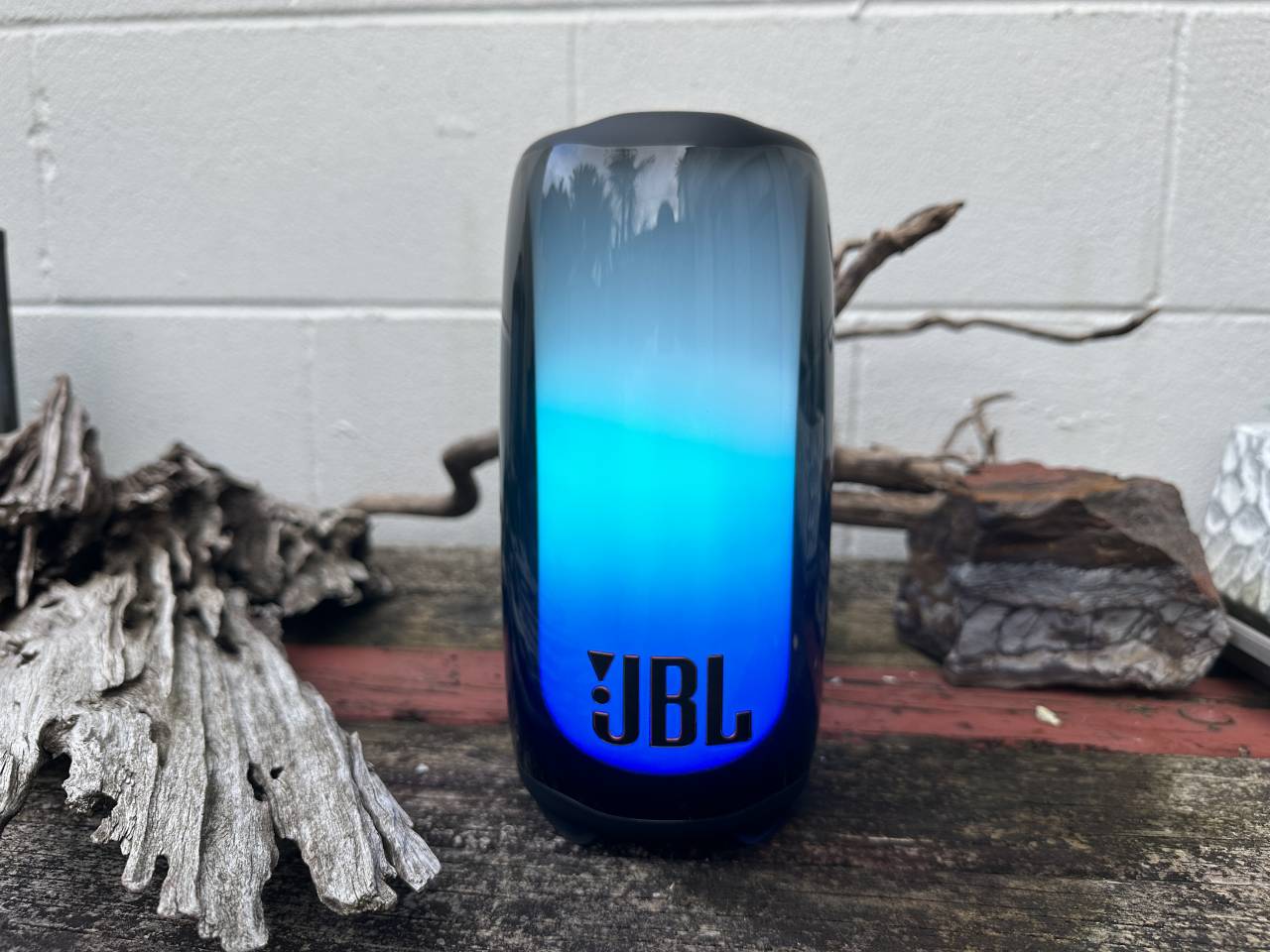 It's 40 watts of bass and highs omit audio at 360 degrees with its builtin 30W sub and 10W tweeter. No matter which side of the speaker you're at you'll be enveloped with it's thumping crystal clarity.
Bright enough to be seen during the day the RGB lighting is customisable and I fully recommend getting the free JBL audio app for iOS or Android. It's also within the app that you'll be able to tweak the sound settings to your preference.
On the rear of the Pulse 5 are the main power button, volume, lighting modes, connectivity and USB-C for charging.
There's also an additional sync button – if you have more than one of these bad boys, link it to other Pulse 5's and create a wall of 360 sound.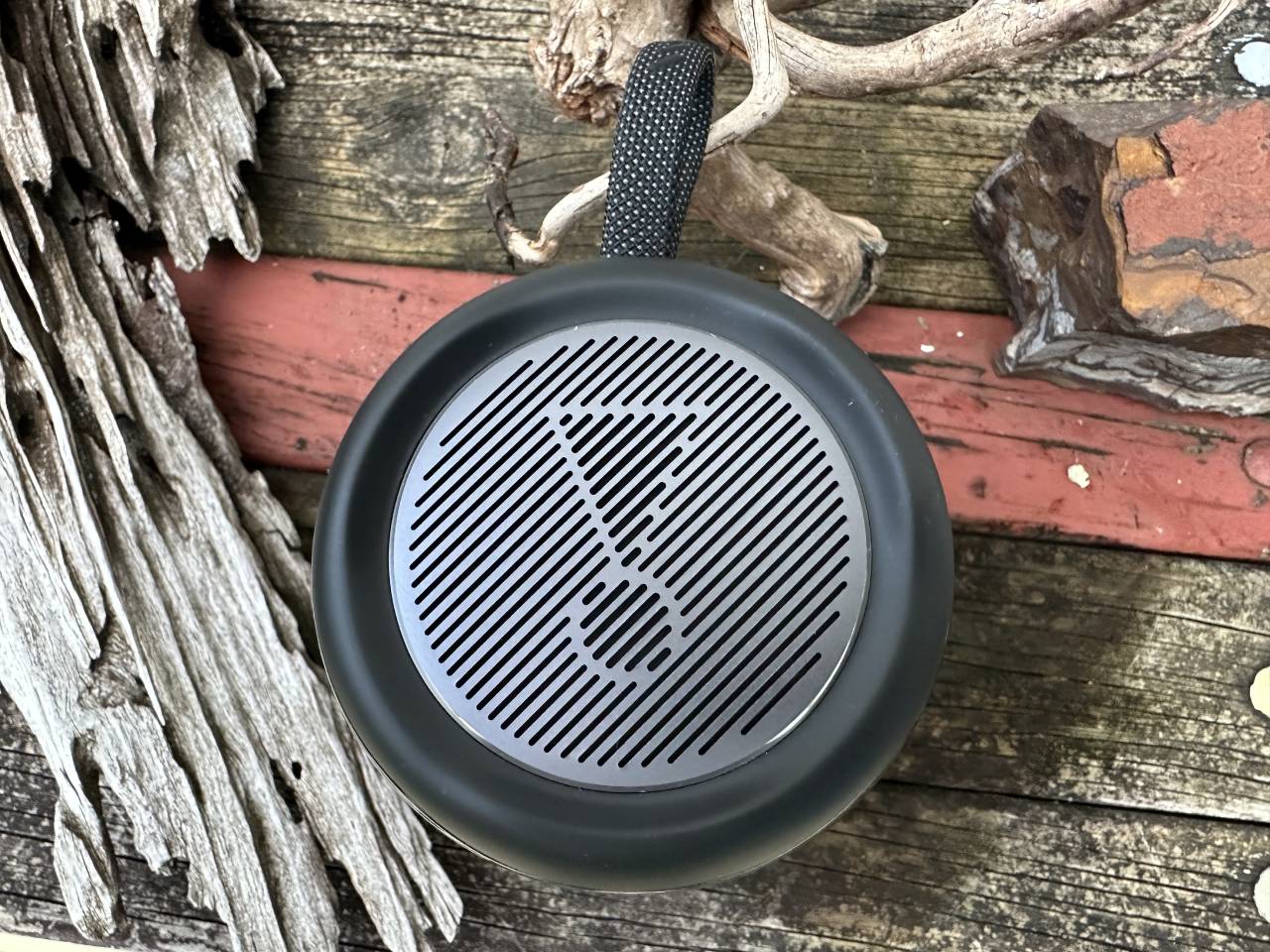 The Pulse 5 is both dust proof and waterproof with a rating of IP67.
Whether you have a pool or beach gathering the Pulse 5 is up for it and good to go.
The outer casing is shiny and a fingerprint magnet (especially for sweaty summer or greasy BBQ fingers) but is solid enough to survive a few knocks.
But, make sure you're well prepped before you leave home. To fully charge the Pulse 5 is going to take up to four hours, especially if it's fully dead.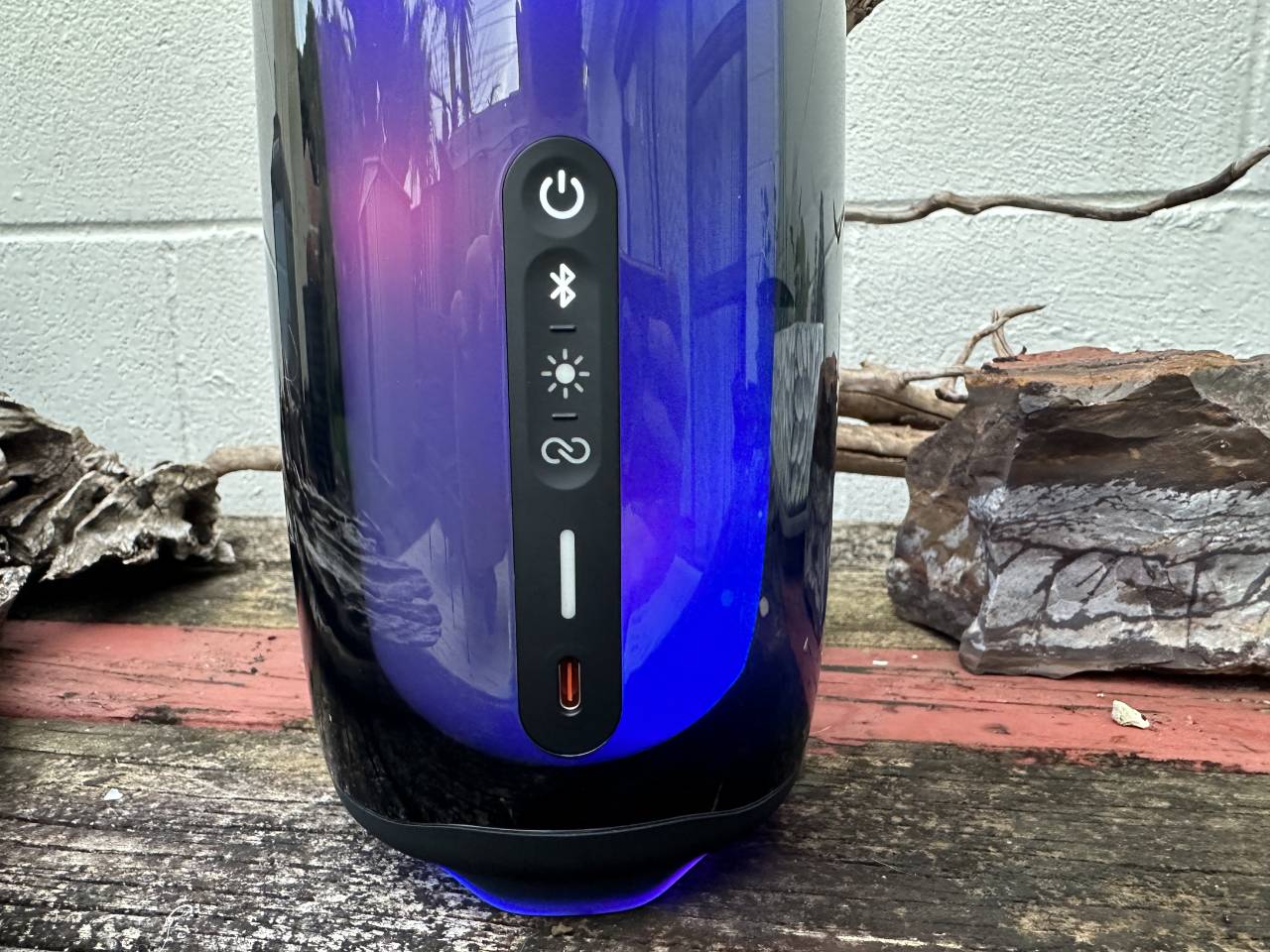 Certain factors come into play, as in the obvious length of time of continual use, lighting (which can be turned off) and volume as to how long the juice might last.
When I received the review model it was fully charged from the box.
Consistently running it from around 8am to 6pm  on mid volume (I have neighbours) it survived three and quarter days. Well beyond it's listed twelve hour lifespan.
To fully charge it up again was longer than four hours. Closer to five.
The charging timeframe seemed to be just a bit too long and most definitely will be if you're caught short and wanting to rock out.
It will power itself off after a time if not used – but if you do run the battery dry while out and about be sure to have a battery pack handy.
With out of this world boom sound and euphorically hypnotising RGB lighting, the Pulse 5 is a necessity for any small to large event indoors or out.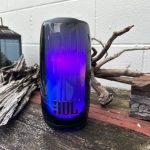 JBL Pulse 5 Bluetooth Speaker Review