So many games have been released on Switch that are OK on their own but absolutely brilliant as a couch co-op game.  I mean the switch was built for it with it's 2 detachable mini-controllers.
Well now it is time to pit brain against brain in Big Brain Academy: Brain vs. Brain.
The game is essentially a series of mini games.  I know what you're thinking, there are few of those already.  Well now there is more, and variety is the spice of life.  Or something like that.  The vast majority of these mini-games are nice and easy to start, but they have a difficulty scale and holy crap you can feel dumb quickly.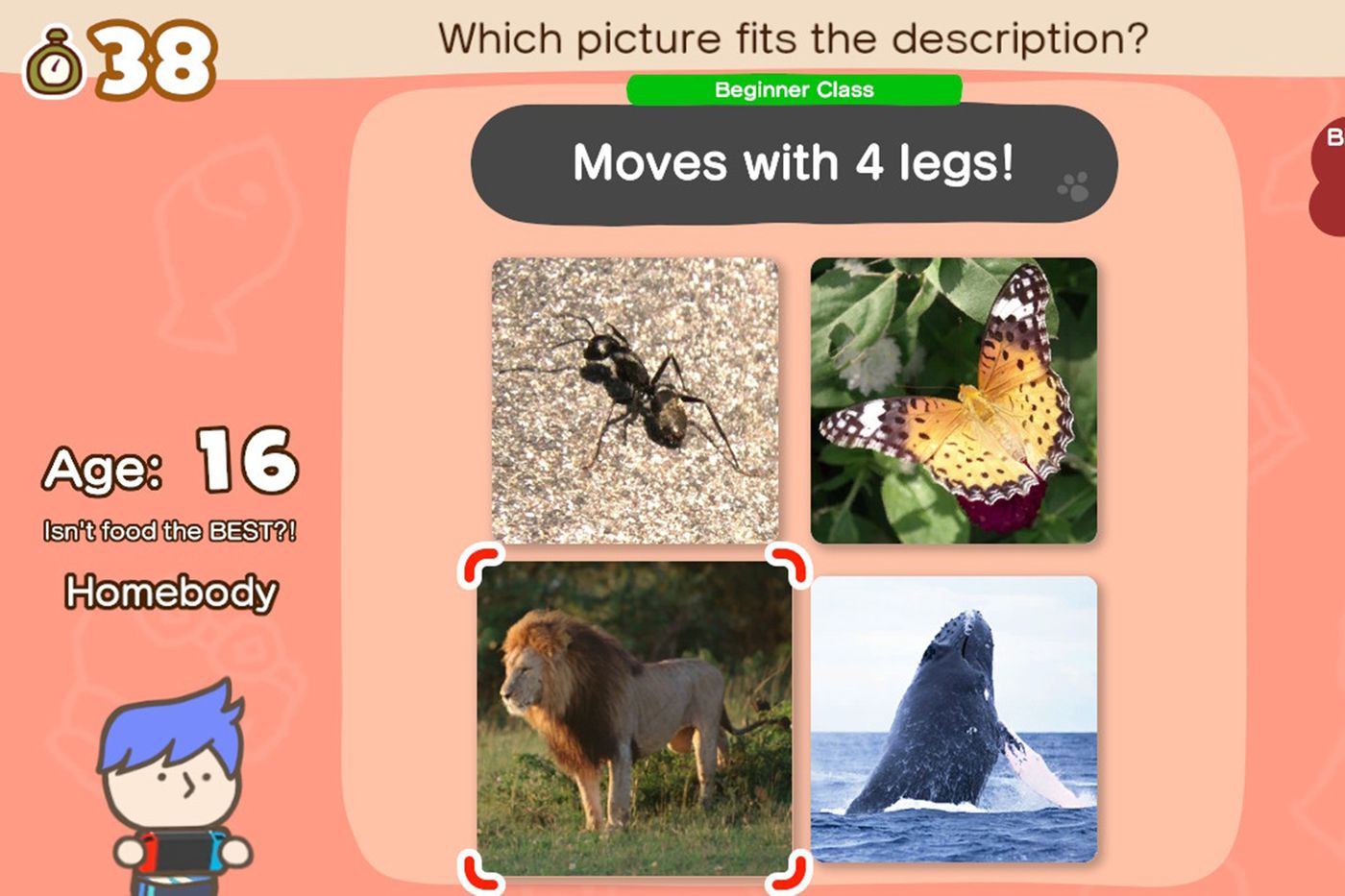 Puzzles can vary from needing to remember a code and input it backwards, to needing to get rid of the numbers on a screen to add to the total, to having to figure out which silhouettes are on the screen as they spin around and cross over each other.  As such the skills required vary from memory, being able to recognise images, to crunching numbers quickly.
There was a surprising amount of variety in these mini games and they can be really challenging, especially as you ramp up the difficulty.
In the easiest stages you may only have a few numbers on the screen to choose from, to the hardest difficulty where you have to deal with a large number of numbers and some negatives where you quickly add them together and figure out which ones to take off to get the right number.  So many times my brain automatically tried to figure out which numbers came to the solution instead of the obvious quick way to do it that I described above.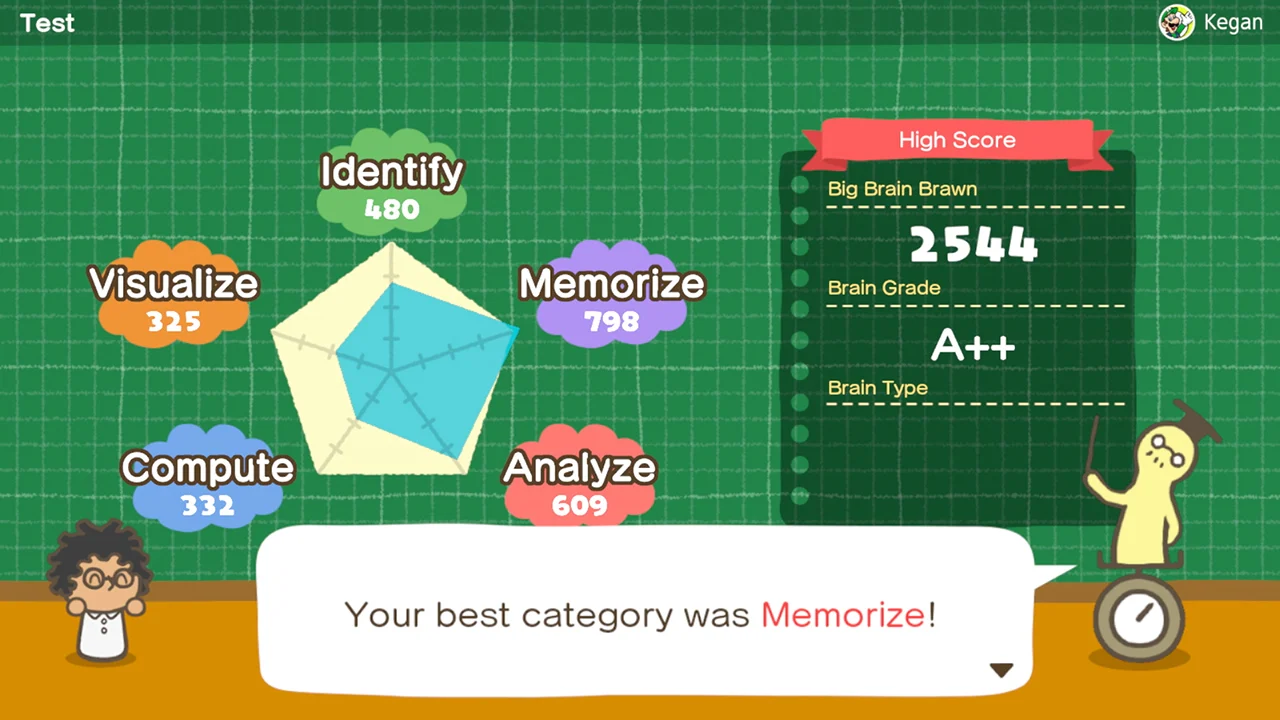 And this is where the game is at its best.  Chipping away at the challenges is fine and will entertain you for a couple of days, but the pressure of competition makes it way harder.  I made so many dumb choices only to know I had made the bad choice a split second after I clicked it.
You can play the game solo.  There are daily mind tests where you go as far as you can as the difficulty ramps up, you can play in practice mode and you can try to put up scores on the global leaderboards.  This gives the game a little bit more life, but the real value is with playing couch co-op.
In couch-competition you go head to head with up to 4 players as you all tackle the same challenges.  You then get scores depending on how quickly you complete it with a big old 0 for getting it wrong.  This makes the game super tense where you take some gambles or make choices in the heat of trying to knock it out first only to choose an option instinctively as your brain tries to tell your thumbs it is the other one.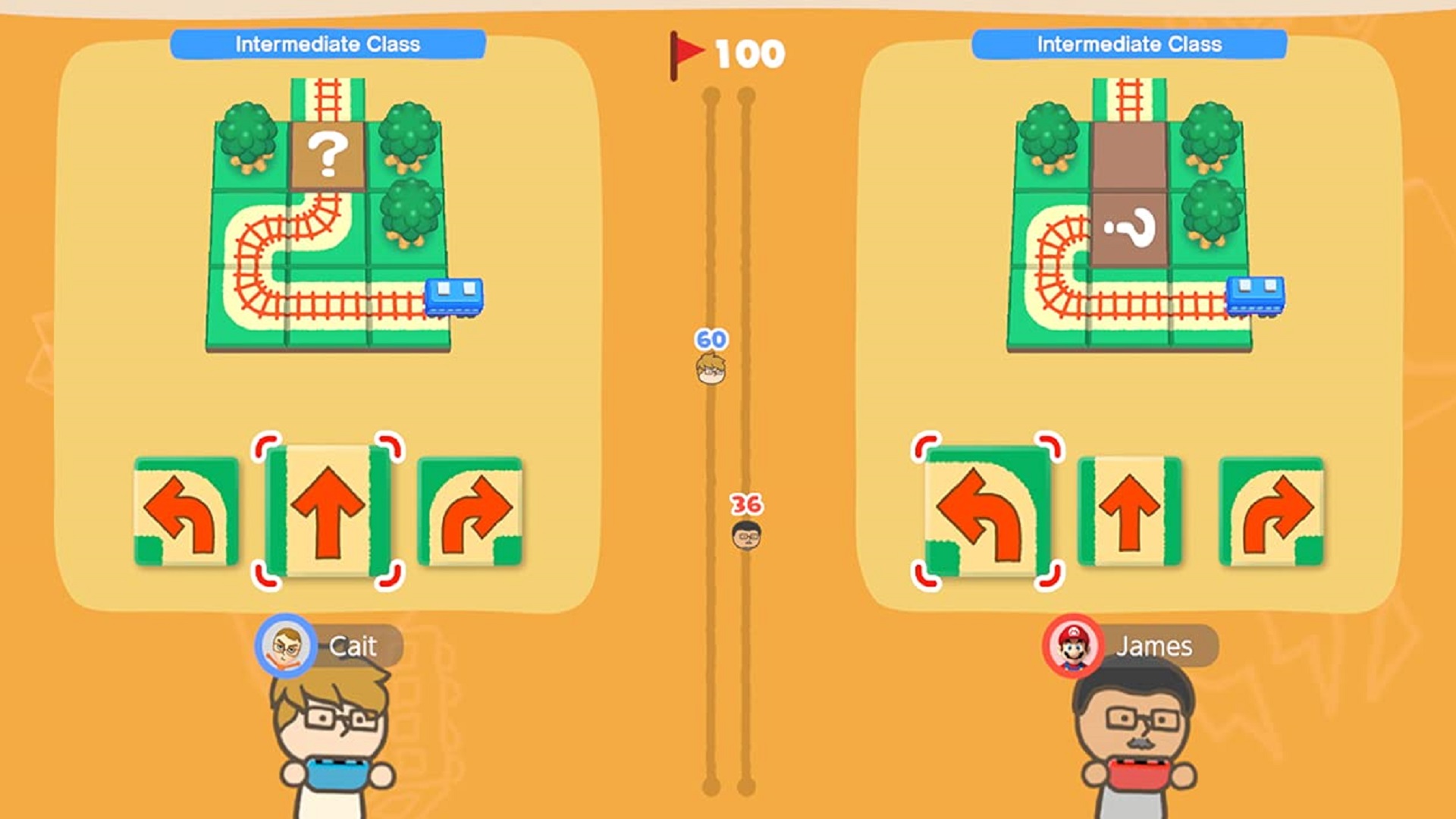 In the vs mode you can vary the difficulty as well, so you can have a child playing it on easy while the adults tackle the harder difficulties.  This little detail makes the game super family friendly which is awesome.
Personally we mostly played it with myself and my wife and we cranked up the difficulty.  Not that we are smart, it was just so much more fun when we would both fail.
And we failed a lot.
What we have here is a solid, fun, competitive puzzle game.  There isn't a lot of flare or style, just a heap of fun.  Solo this will get boring fast but as a way to engage the family and gain some bragging rights, it's pretty darn good.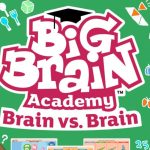 Big Brain Academy: Brain vs. Brain (Switch) Review
Game details
Released: December 2021
Rating: G
Platforms reviewed: Nintendo Switch
Genre: Puzzle
Developer: Nintendo
Publisher: Nintendo