At the recent Game On! event in Sydney, Judalene & Grant sat down with Steve Wang, the CEO of Australian massively multiplayer middleware developer, BigWorld Technologies, to discuss, among other things his work with Wargaming.net.
Grant: Hi Steve, can you tell me a bit about yourself and what you do at Bigworld?
Steve: I'm the general manager of Wargaming Australia and CEO of BigWorld. Wargaming acquired BigWorld two and half years ago after having started out as one of our customers. BigWorld makes software for Massively Multiplayer Online games. We were initially focused on MMO RPGs, providing the framework for connecting and running things on a single server in game-centric environment.
It began as a part of a game idea, we were inspired by, in the early days, Ultima Online. We started doing this and got interest from venture capital funding and Microsoft. From here we started working on a project with Microsoft which would have been awesome until it was cancelled. It was a MMO co-operative action game for the original Xbox. That was before Xbox Live launched and of course, Xbox Live took longer to ramp up. Although it's hugely successful now, it was at a bit of a difficult place at the time. So they ended up not going ahead with it.
Fortunately out of that came the technology that formed BigWorld and we started licencing to people who wanted to enter this market. That side of the business became the main thing that we focused on.
Wargaming became one of those crazy guys going "We're going to make this tanks game and it's going to be really cool, it'll be all online battling tanks". It was still mainly about MMO RPGs back then but we provided the licences. Then when World of Tanks launched it was a phenomenal success. We were lucky enough to be the providers of their core technology. During the development of World of Tanks we worked very closely with their team.
When they had this pinnacle success we were in a place where we were servicing a whole bunch of licensees and taking requests for new technology changes. Wargaming wanted more control of the technology and wanted us to focus on their issues when they arose so they ended up buying the company. It worked out to be a great partnership as we still serviced our other licensees. It has been a great ride since then.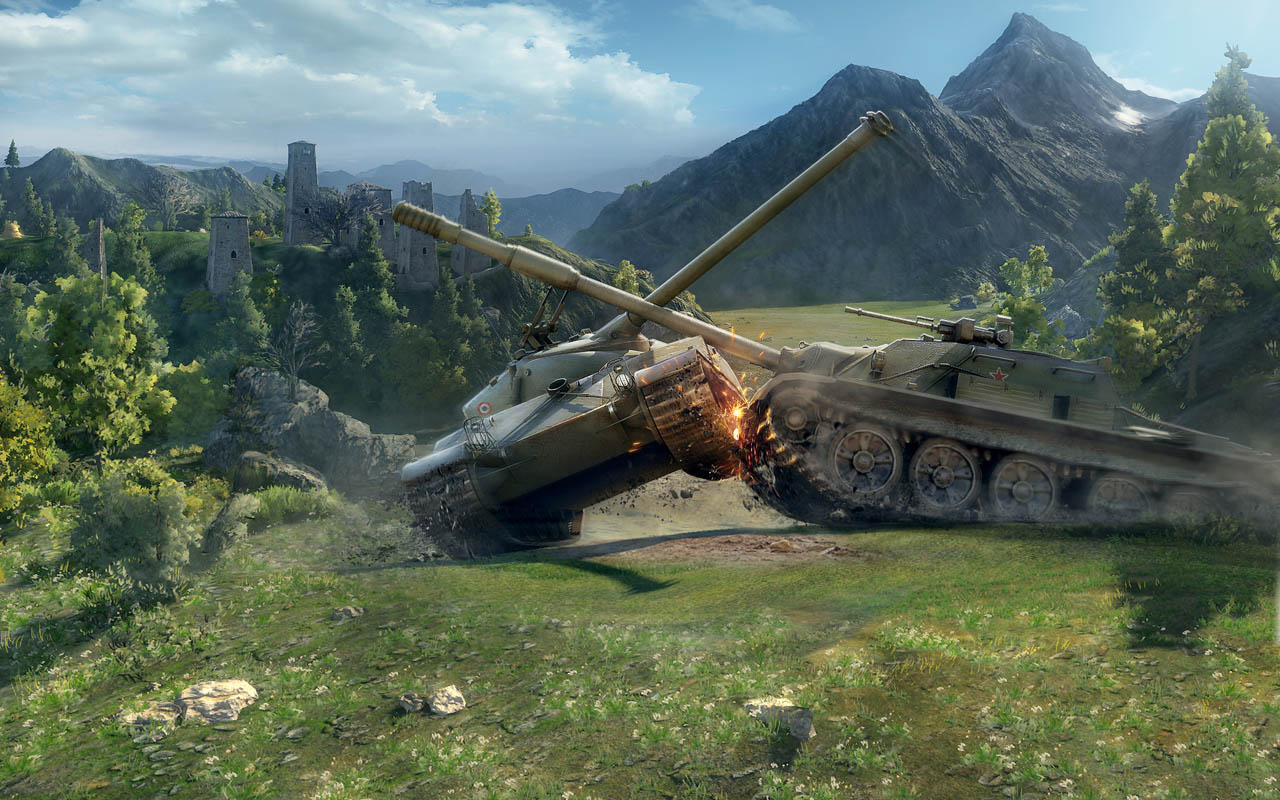 Jude: BigWorld Technology plays more of a behind-the-scenes role in video game development. Can you tell us a bit about that?
Steve: Some of the analogies that are better known are Unity and Unreal engine, so it's that kind of thing that provides the game development frame work for gamers to then build their game on top of. Basically we do rendering, networking and all kinds of video game infrastructure from a software perspective.
For us, it's that but taking a specialist view that MMOs have a whole set of their own problems. One of our software architecture goals at the beginning was 'how do you connect millions in the same game world?'.
Part of our design from the ground up was to have this incredibly scalable network architecture that means you can just add more things. We were super excited when World of Tanks actually got the Guinness record for the most number of players in a single server. That for us is really exciting. Those are the kind of things we work towards.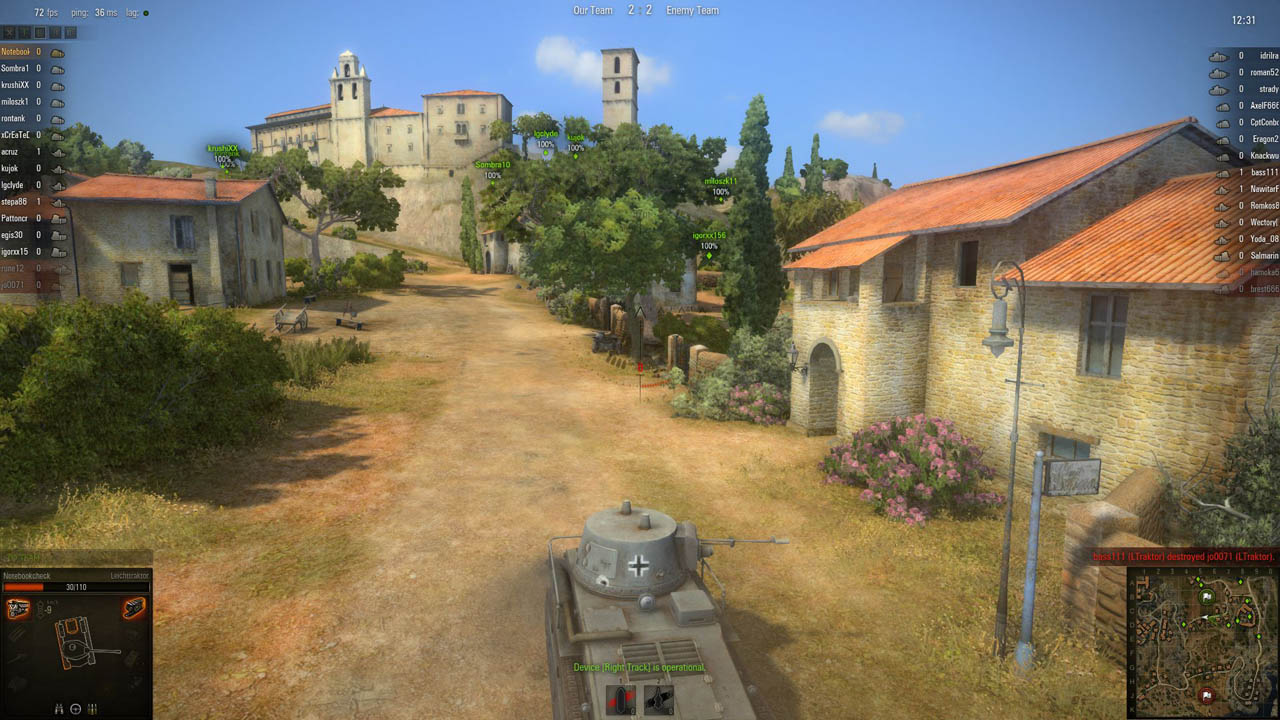 Grant: What are some of the most unique and interesting features of BigWorld Technology?
Steve: The key thing is the server side of it. The client side has always been a little bit behind in comparison to what Unreal is producing and I'm the first person to admit it but part of that was by design. We were targeting games like EverQuest and World of Warcraft. Those games were so much more about customisation and not about really high end graphics. Because of this, supporting things like normal maps and multi-sample shadowing weren't really on our radar at the time. We are playing a little bit of catch up there and have a bit of development going on with us and with other studios.
The key thing for us has always been our ability to handle millions of players on a fully scalable server joining together in the same game world.  Even though World of Tanks doesn't need it because in a MOBA you could have different sessions, it has so many advantages that means you don't have to worry about picking servers. It's all seamlessly integrated. The matchmaking is across every possible person playing the game which why when you play it starts so quickly. There is no waiting. You don't have to pick a server and wait for it to fill up.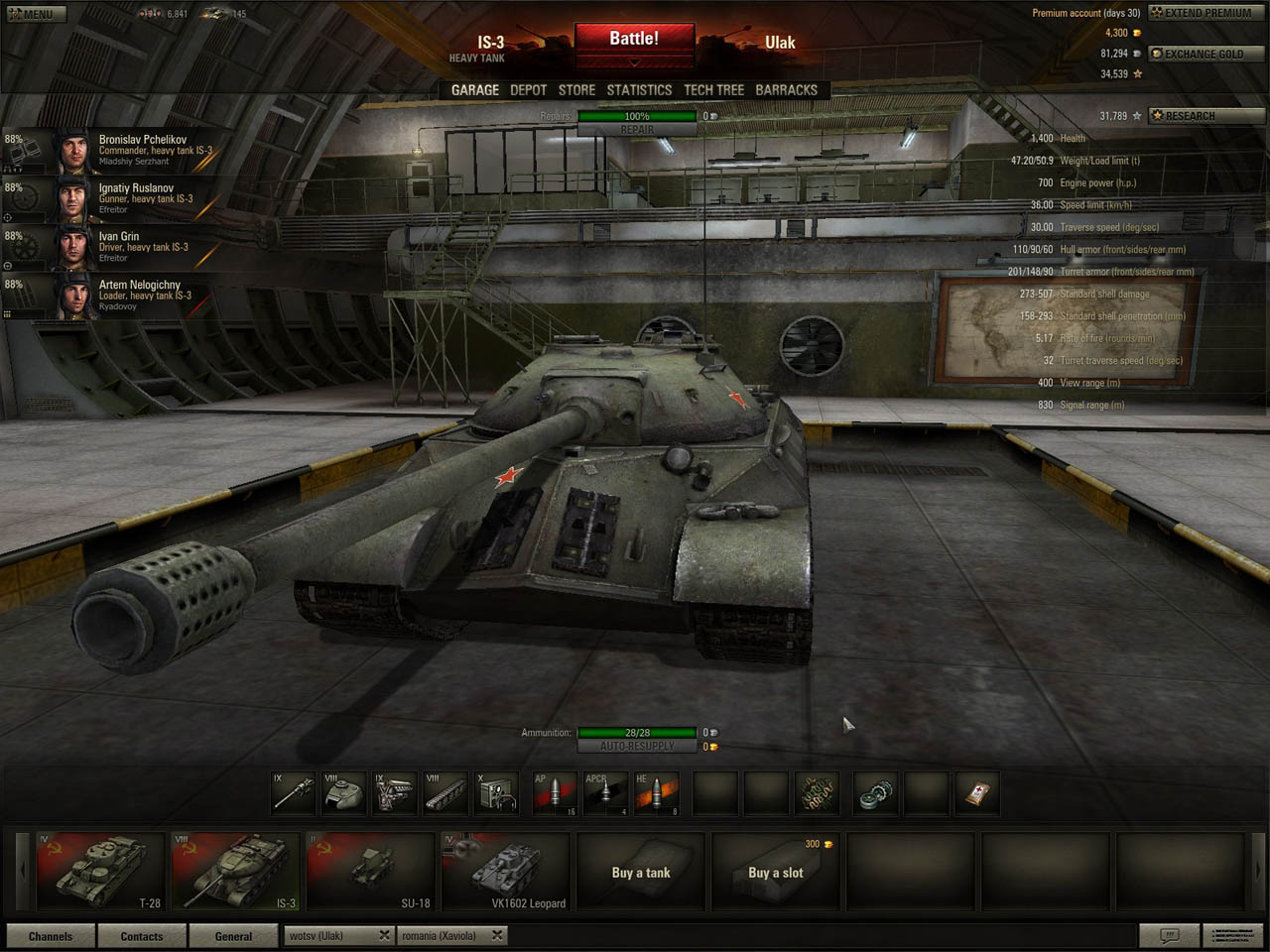 Jude: BigWorld has been involved in a good selection of games. What would have to be your favourite game that your company has been involved in?
Steve: My favourite one has to be World of Tanks. Even though it's a little bit left field, even though there has been a couple of really quite interesting and even a few controversial ones. I have enjoyed a few others but World of Tanks for me is still my personal favourite.
Jude: How much have you played it?
Steve: I have played it a bit. One of the reasons I like it is the pace. These days in those fast paced twitch shooters I just get owned. I do love FPS but with my ageing reaction times, it does get frustrating. With World of Tanks I can do my more slow-paced things. I camp in bunkers and hide behind hills with my really heavily armoured turrets so I can get more shots at other players when they pop up. I really quite like and get surprised still how addicted I can get to that.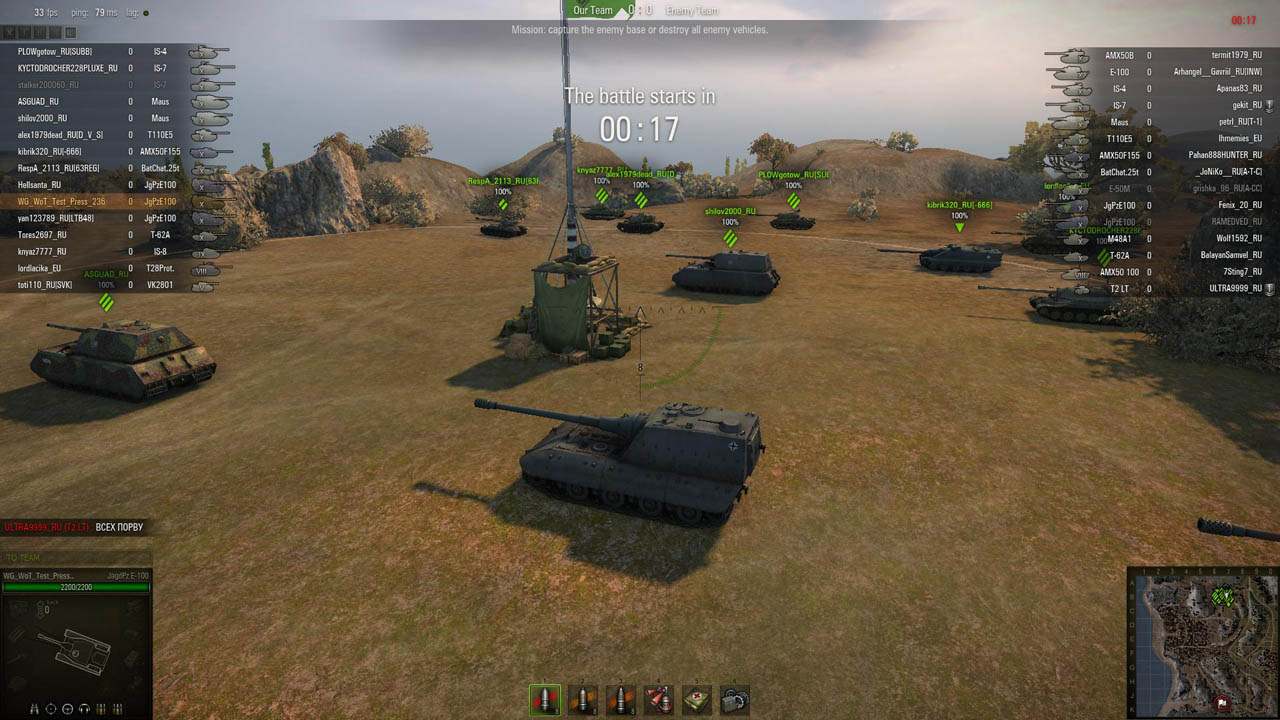 Grant: BigWorld specialises in MMOs which traditionally I think many people would relate to PCs and RPGs. Where do you see the genre heading into the future?
Steve: I see things becoming more diversified and spread out. There is some definite rebalancing but it's an ever growing market. RPGs are definitely not going away but instead of being the sole dominating genre, the rise of MOBAs have been quite metering, I see it just going more in these different ways.
Jude: BigWorld is one of Australia's few success stories in the video game industry. What was the key factor behind its success?
Steve: Well there is a certain amount of luck but the luck comes on top of your best efforts and being creative and thinking passionately about what you want to do. It's kind of where World of Tanks came from. I think the success is that combination of having great talented, technically skilled and the right people around you along with bit of a dose of right timing a bit of luck.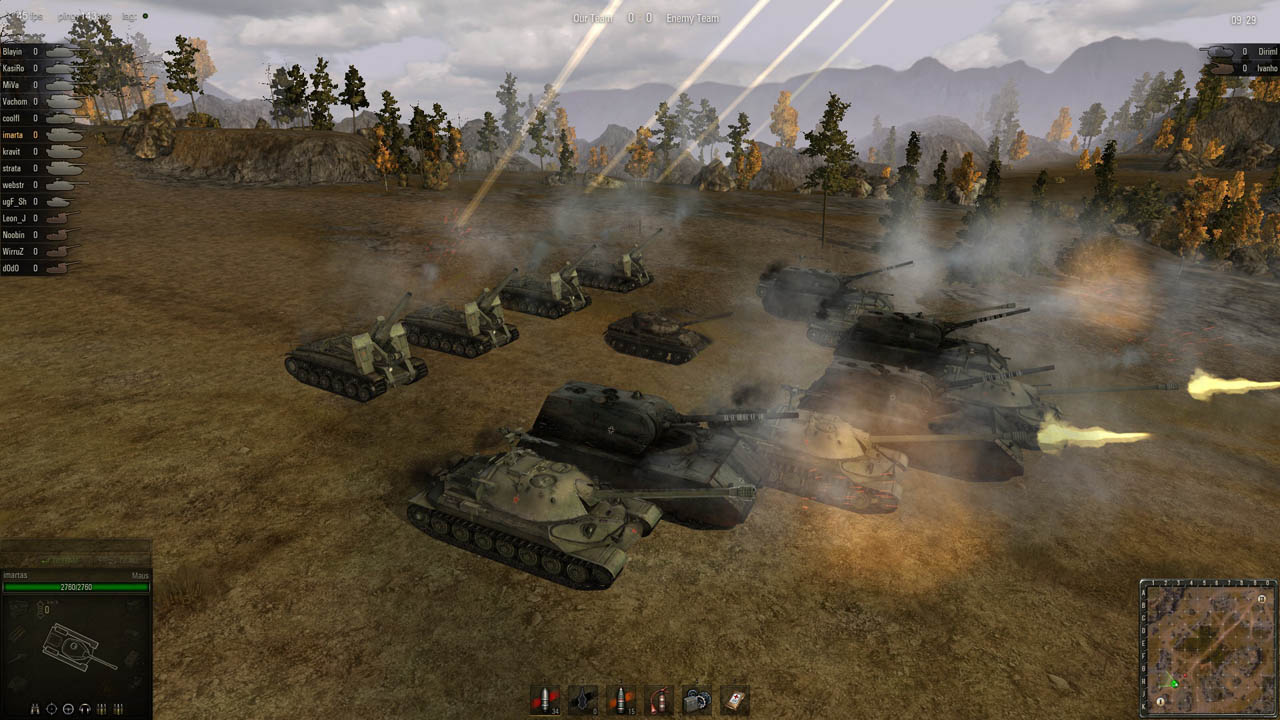 Grant: We are here at Game On which is a celebration of various aspects of the video gaming world. What inspired you to join the video gaming industry?
Steve: I kind of fell into this a little bit because I was a big board gamer and huge Dungeons and Dragons and to be able to combine those two things was a fantastic idea so I started in computer science.
A friend of mine worked in the games shop around the time the Americas Cup was on. Some entrepreneur said it would be cool if we had some kind of Americas Cup sailing game for the Commodore 64. Unfortunately there was nobody who could make it for him. He asked around at the shop where my friend was working and asked if anyone could do it.
My friend said we should do it so we took a couple of days off. We bought a Commodore 64, worked 24 hours a day literally around the clock with programming manuals to learn how to programme and at the end we had a demo.  We went back to work and they gave us the job which felt good so we started doing that.
Through that we worked at Electronic Arts in the early days and they distributed the game overseas and that gave us a taste for the fact that there could be an industry. It has been very exciting to see an actual industry grow up around you.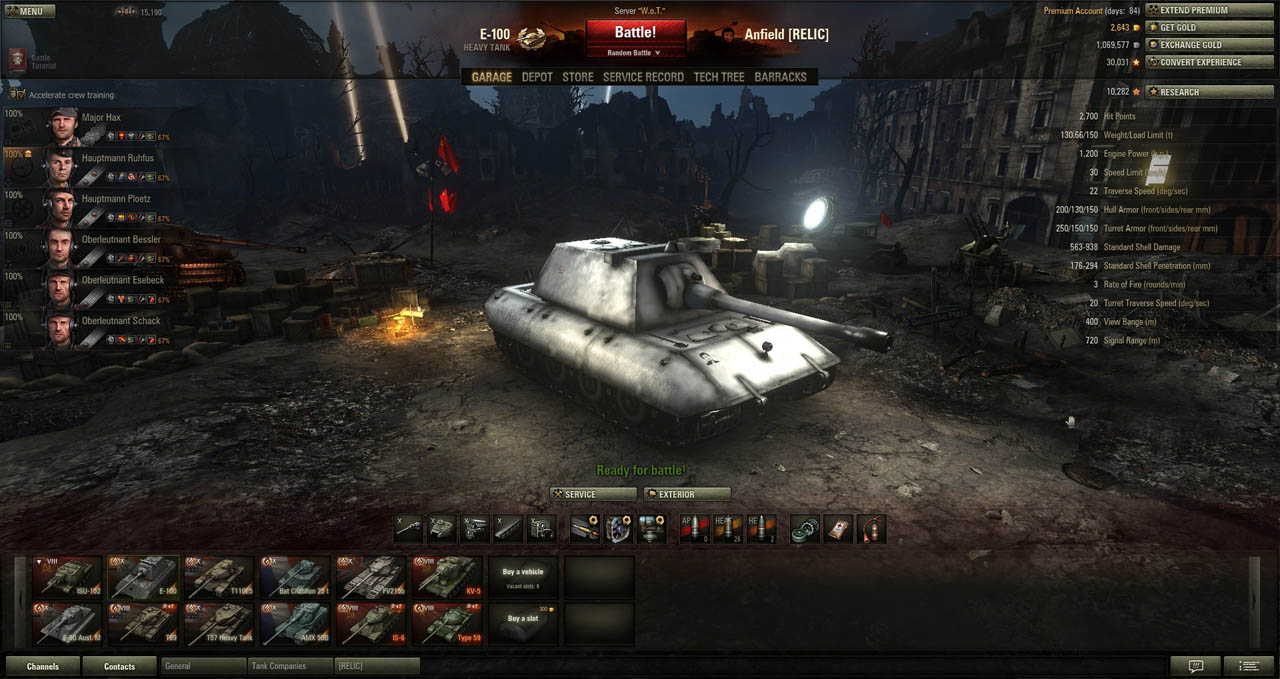 Jude: What's in store next from BigWorld?
Steve: More of the Wargaming goodness and lots of technology plans going forward particularly with cross platforming. Certainly more things on mobile, more support for cross platform development. For us, making that kind of development easier, creating tools and things that are less tied to a target platform. Making general integration tools for that are operational to run your severs better and provide more support for that kind of thing even looking towards how to get external people involved in the gaming universe.
For the Wargaming side of it, World of Warships is going to be very exciting, we have been working with those guys in development for a good couple of years and there approaching that fantastically, really listening to their user base, making a lot of changes.
It's due for release later this year. It's a similar style of game, taking a lot of the goodness out of World of Tanks in terms of pacing and strategy. Lastly, there will certainly be more content for World of Tanks.
Grant and Jude: Thanks ever so much for taking the time out to speak to us, Steve. We are all looking forward to checking out World of Warships later this year.