Armello, the acclaimed fantasy digital board game from League of Geeks, has recently launched its enormous v2.0 update on Windows PC, Mac, and Linux.
This free update will arrive on Nintendo Switch, PlayStation 4 and Xbox One in the future.
After three-plus years of continuous post-launch support, Armello v2.0 delivers a tremendously improved multiplayer experience. Multiplayer Reconnect, the most-requested feature from Armello fans, allows any player whose connection drops to rejoin a match in progress. Additionally, the intelligent Party Menu makes it easier to set up online matches against friends.
Armello v2.0 offers new long-term goals and rewards through the new Hero Mastery feature, allowing players to level up heroes and earn new cosmetic content, including the ability to equip multiple dice skins in never-before-seen combinations. Hero Mastery also encourages online play, as completing multiplayer matches earns experience, with wins giving greater bonuses.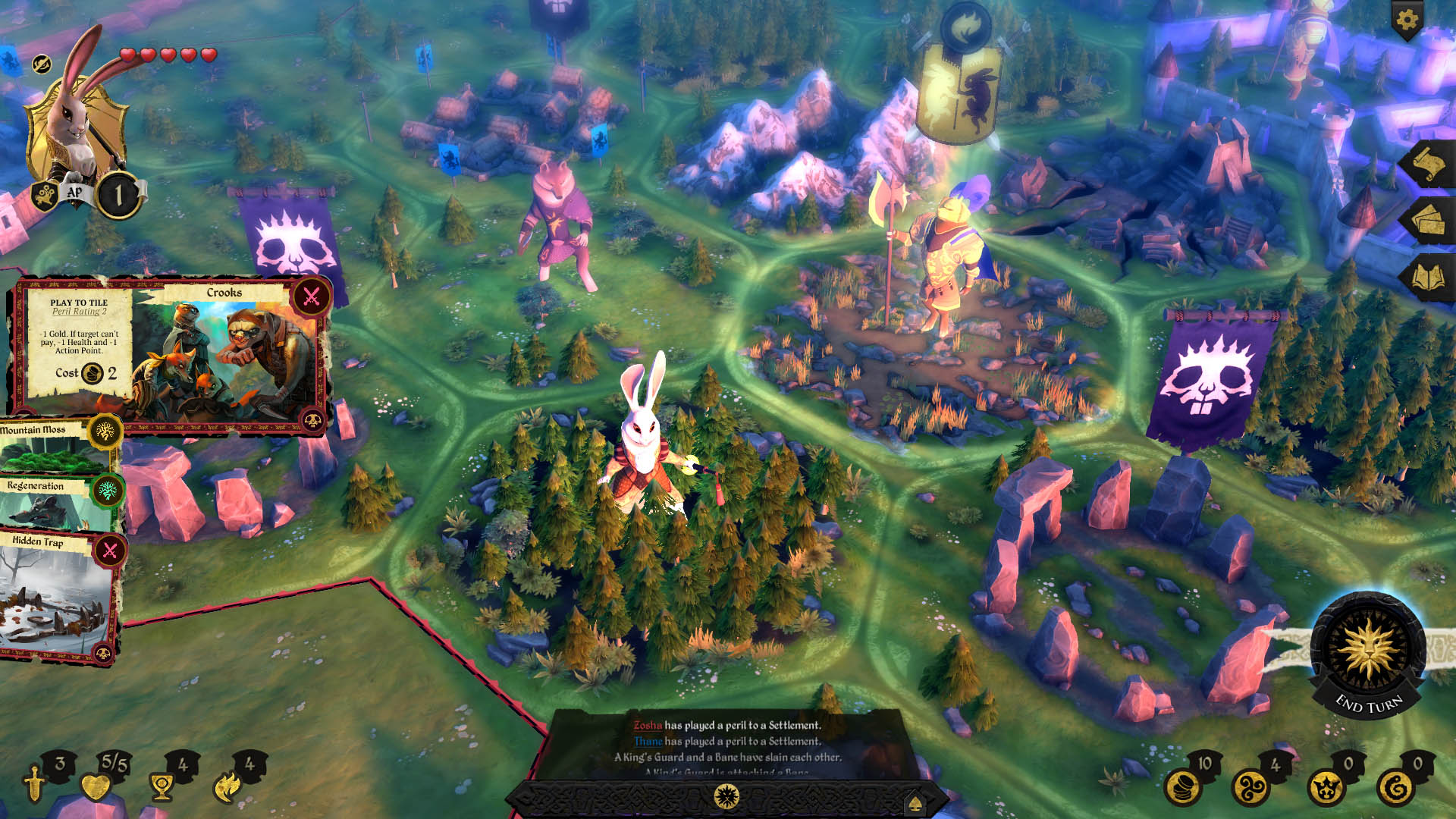 The new Jewellery Box feature makes it easy to view items, organize them, and see progress toward prizes not yet obtained. Save Hero-specific loadouts of skins, dice, and jewellery with the Clan Grounds feature. A new 3D card system sees the stylish frame-animated cards swoop into the game whenever one is play. Finally, a massive overhaul of the hero selection screen, interface, and UX help make even just launching the game and navigating menus simpler.
"This update is our way of saying thanks to everyone who supported Armello over the years, and to make sure that we made the game live up to your evolving expectations," said Trent Kusters, co-founder and director, League of Geeks. "After four years of content and updates, v2.0 was a chance for us to renew the very core of Armello. This is a collection of our most requested and anticipated features."
Armello v2.0 releases on Steam for Windows PC, Mac, and Linux.
[rns_reactions]