As a new year rolls around so do a new wave of much anticipated smartphones,
Samsung's flagship of 2021 was the S21 series. The S21 Ultra 5G being the big daddy of them all.
So what if a handset is released that takes all of the best bits from the S Series and adds them in to a compact phone? That's exactly what Samsung has done with the first high end device of 2022, the Galaxy S21 FE (Fan Edition) 5G.
With a mobile gamer, content creator pleasing 120Hz refresh rate the 6.4 inch device boasts a vibrantly stunning Dynamic AMOLED (x2) screen.
Sharp, crystal clarity and a refresh rate that's going to get you in the game.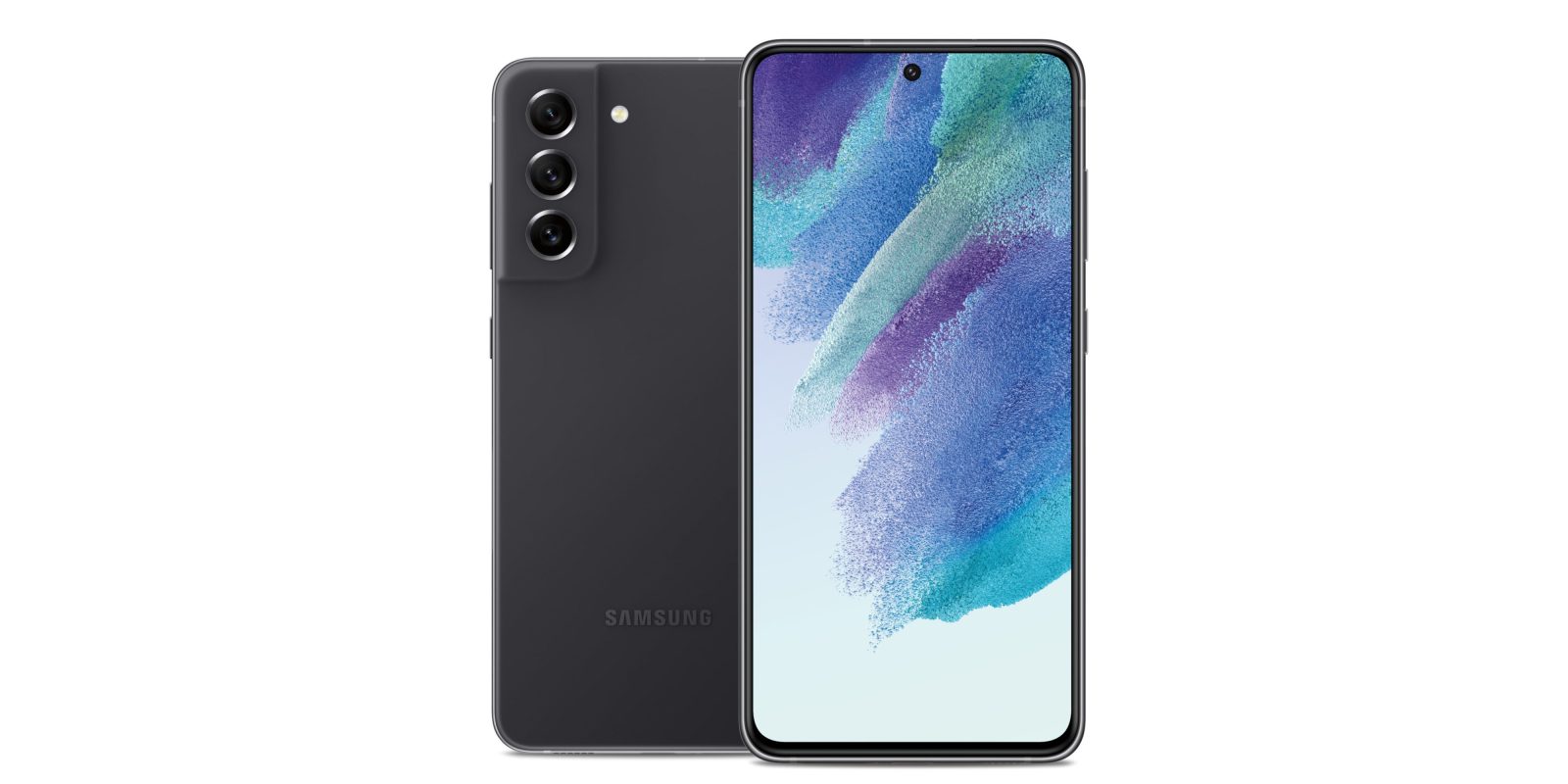 On board storage weighs in at 128GB or 256GB and 8GB RAM tends to be more than enough to run most higher end mobile games, have you multitasking like a pro or producing killer content.
The smartdevice didn't choke or heat up at any time while I was using it.
An Exynos 2100 crunches your data and is optimised for battery life.
The rear of the smartphone is plastic.
Three cameras are on the back, 12 MP wide, a Dual Pixel 8 MP telephoto) and a 3x optical zoom 12 MP ultrawide).
For those breathtaking selfies you've got a very generous 32 MP single lens. The Galaxy S21 FE records video in 4K.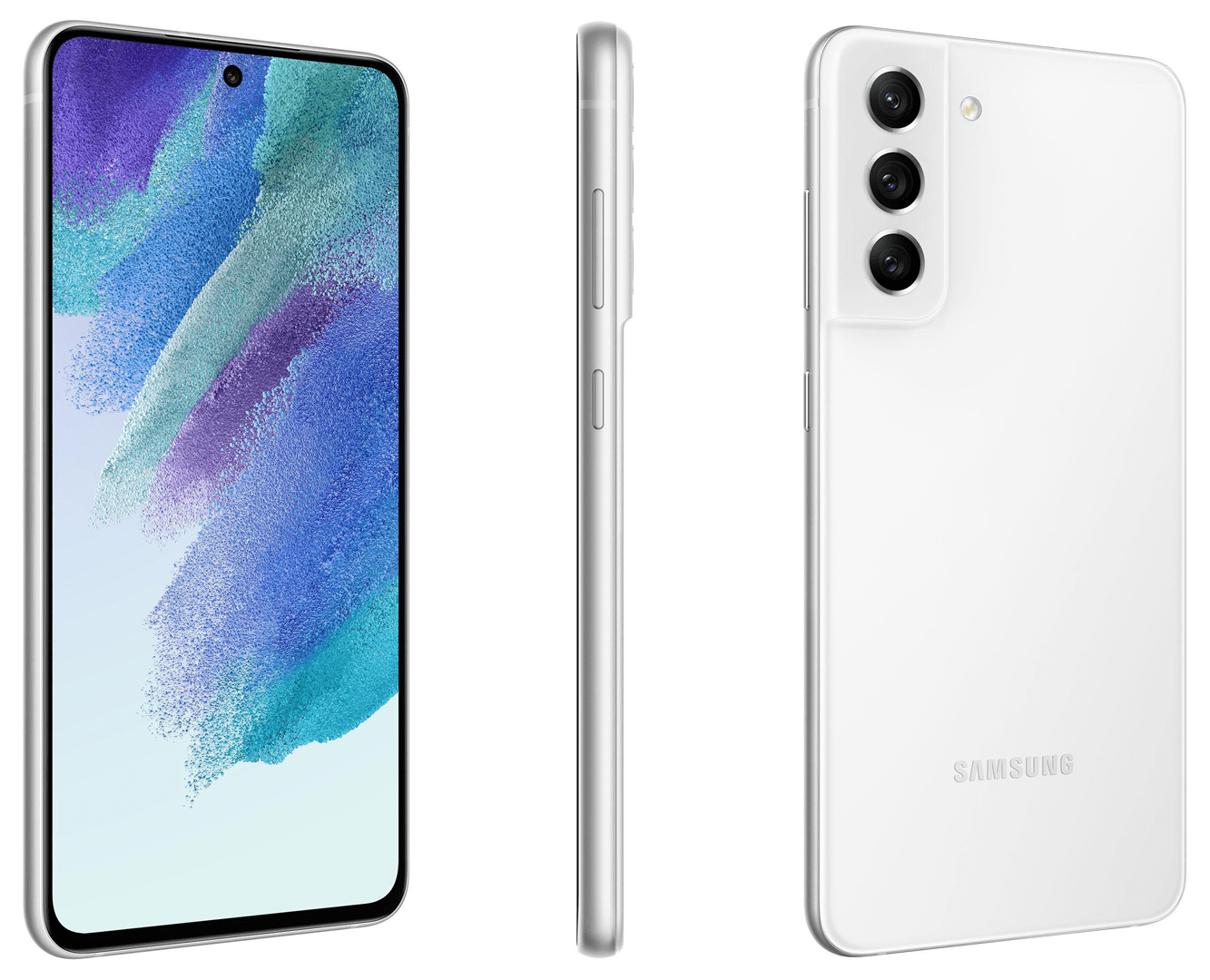 Samsung have placed and retained favourite camera modes to the likes of split screen recording mode called Director Mode.
There's Portrait for still snaps to get you looking your best, a very crisp night mode that uses wizardry to pull in seemingly non-existent light for your darkened pics and Single Take (we first saw this on the Galaxy S20) which automatically takes a variety of stills and video all in one go. Perfect for those times when you want to capture one of those once in ever moments.
The Galaxy S21 FE has the same battery as the higher end phones. A 4500mAh cell which during my time with the Galaxy S21 FE saw the phone lasting over two days from a full charge on moderate to heavy use.
Playing mobile games, such as Call of Duty, Asphalt or any other resource intensive title will drain the power quicker.
On a fresh full charge the Galaxy S21 FE managed to retain roughly three quarters of its battery life after a two our run on COD.
That's not bad at all.
You can do a quick top up charge if you're caught short. About 10 to 15 minutes on wireless charge you should get yourself back to 40 – 50% from a 3% remaining.
This will differ on the wireless charger that you are using though. My test was on a 25W.
Cabled is of course quicker.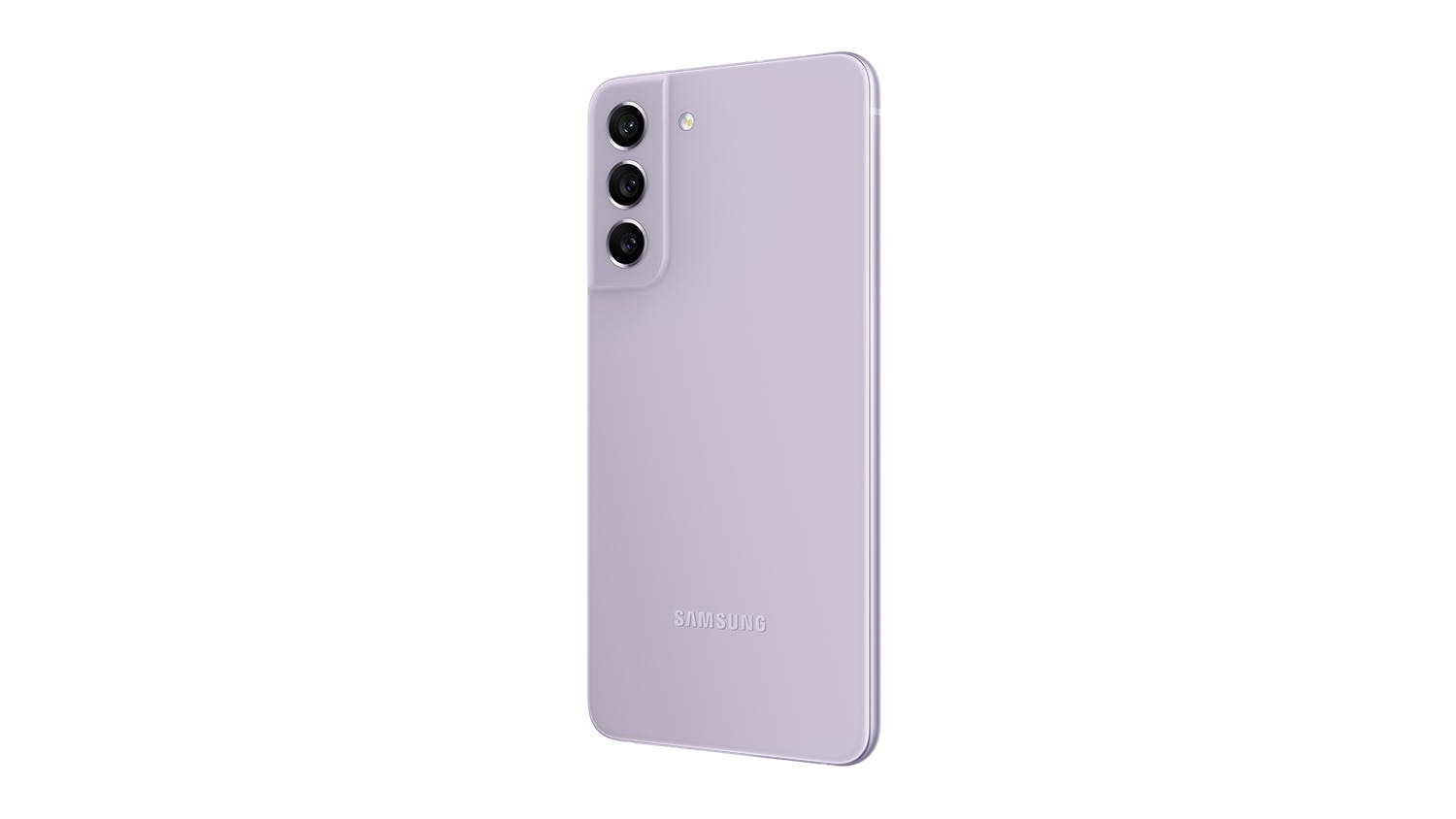 The Galaxy S21 FE is an excellent surprise. Samsung did their homework with their customers, asking what users liked about the S21 Series and compounded all of that in to a killer handset that doesn't come with a flagship price.
If you sat out the last years S21 series and waited to see what the future would bring in this year then the S21 FE is gold and priced right. You'd be getting all of the goodness from the entire S21 range at way less than last years prices.
The Samsung Galaxy S21 FE is a sure upgrade if you're on an older device or an excellent contender for content creators that want to goods without the hefty price tag.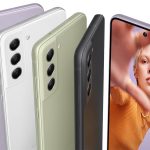 Samsung Galaxy S21 FE 5G Review
Device details
Released: January 2022
Device Name: Galaxy S21 FE (Fan Edition) 5G
Chipset: Exynos 2100
Memory: 8GB
Internal Storage: 128GB or 256GB
Camera: F: 32MP. R: 12 wide + 8MP + 12MP telephoto
Price: From $1, 099 (NZD)