It's not every day that an absolutely pitch-perfect film comes along, but right now GOLD, directed by Anthony Hayes definitely fits that description.
In a bleak future not far from now, a man, known as 'Man One' (Zach Efron) travels from the North to an outpost in order to catch a ride to a place known as The Compound.
Seeking work at The Compound, he brings with him a small flier that proclaims 'In just four months you'll be a changed man'. His ride to The Compound is a hard-bitten drifter (Anthony Hayes, who also directed and co-wrote the script). When their vehicle breaks down thanks in part to Man One turning the air conditioning too high, they stumble on the find of a lifetime: a gigantic gold nugget. So large is the nugget that they will need to source an excavator… which means someone needs to stay behind to protect their new-found riches.
Thus, it is up to Man One to stand guard, all while battling the unrelenting elements, ravenous packs of wild dogs, thirst, hunger and potential interlopers.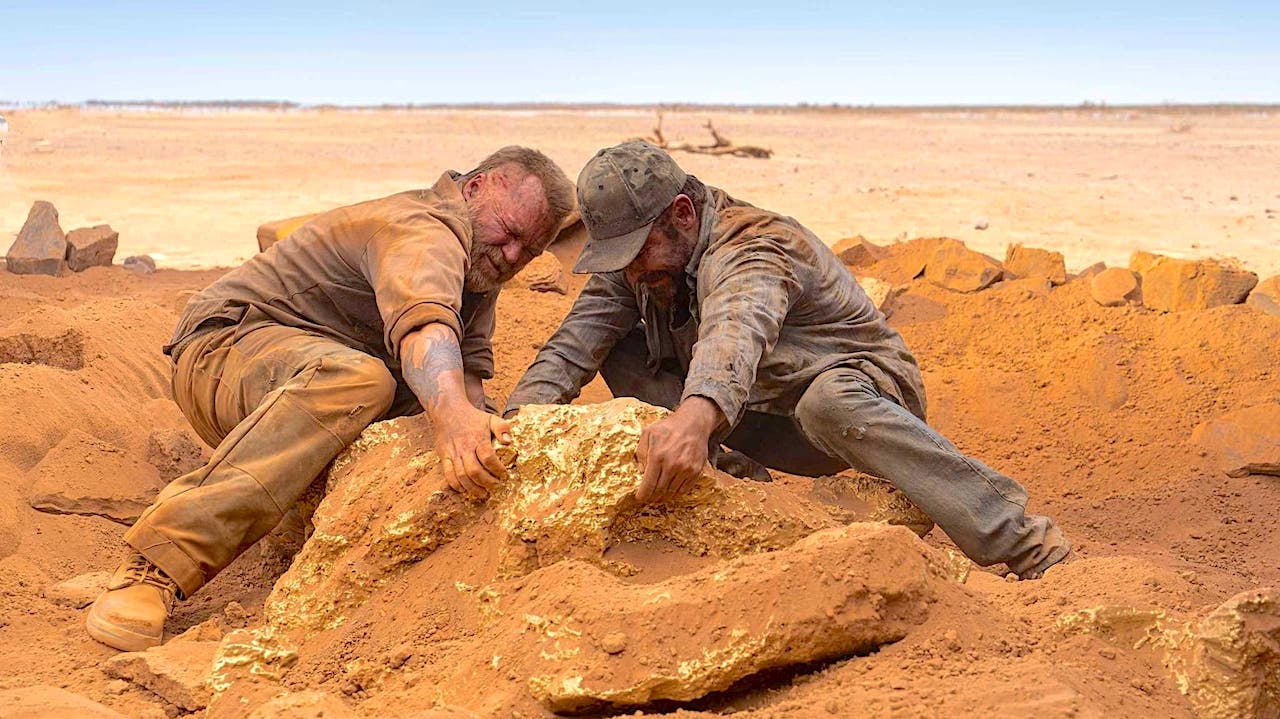 Given that Efron is the sole character on screen for a large majority of the film, it's vital for the audience to connect with his character. Thankfully, he provides an absolutely masterful and nuanced performance that makes the viewer feel so immersed in the film that you forget there is a separation between the film and the viewer.
It's as if we are enduring this right with him.
Given that there's also sparse dialogue during these times (and sometimes no dialogue at all), it's up to Efron's ability as an actor to keep us invested in the story and his character. Thankfully this is something he does exceptionally well. Even subtle use of props or a certain look is used effectively. You will feel the heat, be swarmed by the flies, and feel the desperation of the situation to its fullest.
GOLD is also an immersive visual feast.
Muted colour adds to the feeling of hot, desperate heat and deprivation, with the only relief coming at dusk. It's during the dusk we see cooler tones, a more gentle-looking rolling of clouds providing a respite from the dirt, heat and grime of the day. The night, however, is a different story. In one particularly effective scene, Man One is beseiged by a pack of dogs that is not seen on screen, forcing him to flail a self-fashioned fire torch around in order to ascertain the dangers around him.
The sound of hungry howling chills to the bone. Some of the establishing shots have a bit of a Tarkovsky feel to them, reminiscent of STALKER in the ability to capture beauty in deprivation.
In a way the gold nugget is a character in itself. This bright, glittering inanimate object winks almost alluringly out of the hot, dry dirt. It has no idea of the importance that humans put upon it, all while being crawled upon by scorpions, lashed by sandstorms and watched over by Man One. Is it the siren calling the sailor to his death, or will it prove to be salvation?
An absolute masterclass in filmmaking, the tight, tense script by Anthony Hayes and Polly Smyth needs no extraneous flourishes. It is gritty and unrelenting material that wraps its hands around the audience's throat and doesn't let go until the final jaw-dropping scene.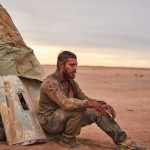 GOLD (Madman Films – 2022) Review