Having people in a strange land having to adapt is a pretty common basis for anime series.
So much so that it has its own genre, Isekai.
While I have watched quite a few of these like That Time I Got Reincarnated as a Slime, usually one of the biggest parts of the story is the process of the person becoming acclimated to the world they have been thrown into as they wrap their mind around the change that has happened to them.
Infinite Dendrogram is about a person going into a MMO changing that dynamic, and thus I was immediately intrigued.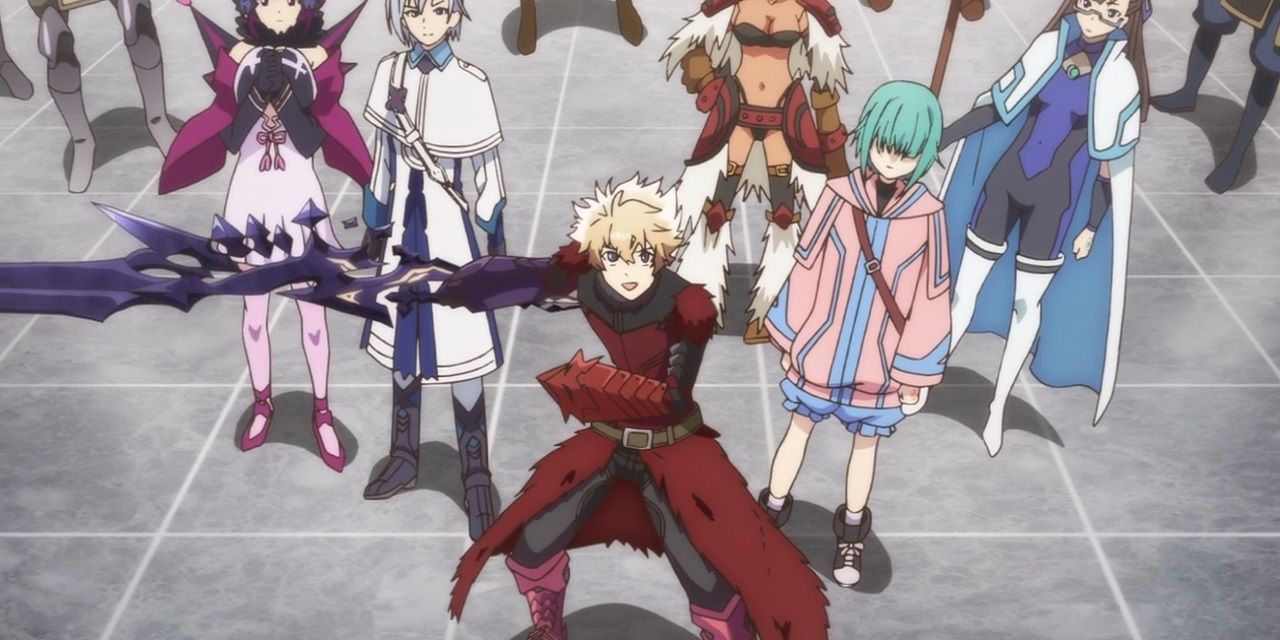 Reiji Mukudori is living a normal life when he goes and buys the awesome VR MMORPG Infinite Dendrogram.  He puts on his helmet and joins this massive Virtual Reality world.  Here he creates an avatar called Ray Starling and jumps into the world.
In this world everyone has an Embryo that awakens and his is a maiden type called Nemesis who can turn into an awesome sword.
This partnership kicks off their journey as they get to know NPC's, other players, and his brother who is in a bear avatar where he seems to spend most of his life living.  Ray himself is an incredibly boring generic soldier type character who is the hero, because he is the hero.  Due to the premise of the show it is tough to buy into him being very special.  If he dies in the game, he has to take a break and will respawn later.
So not exactly heaps of stakes for him.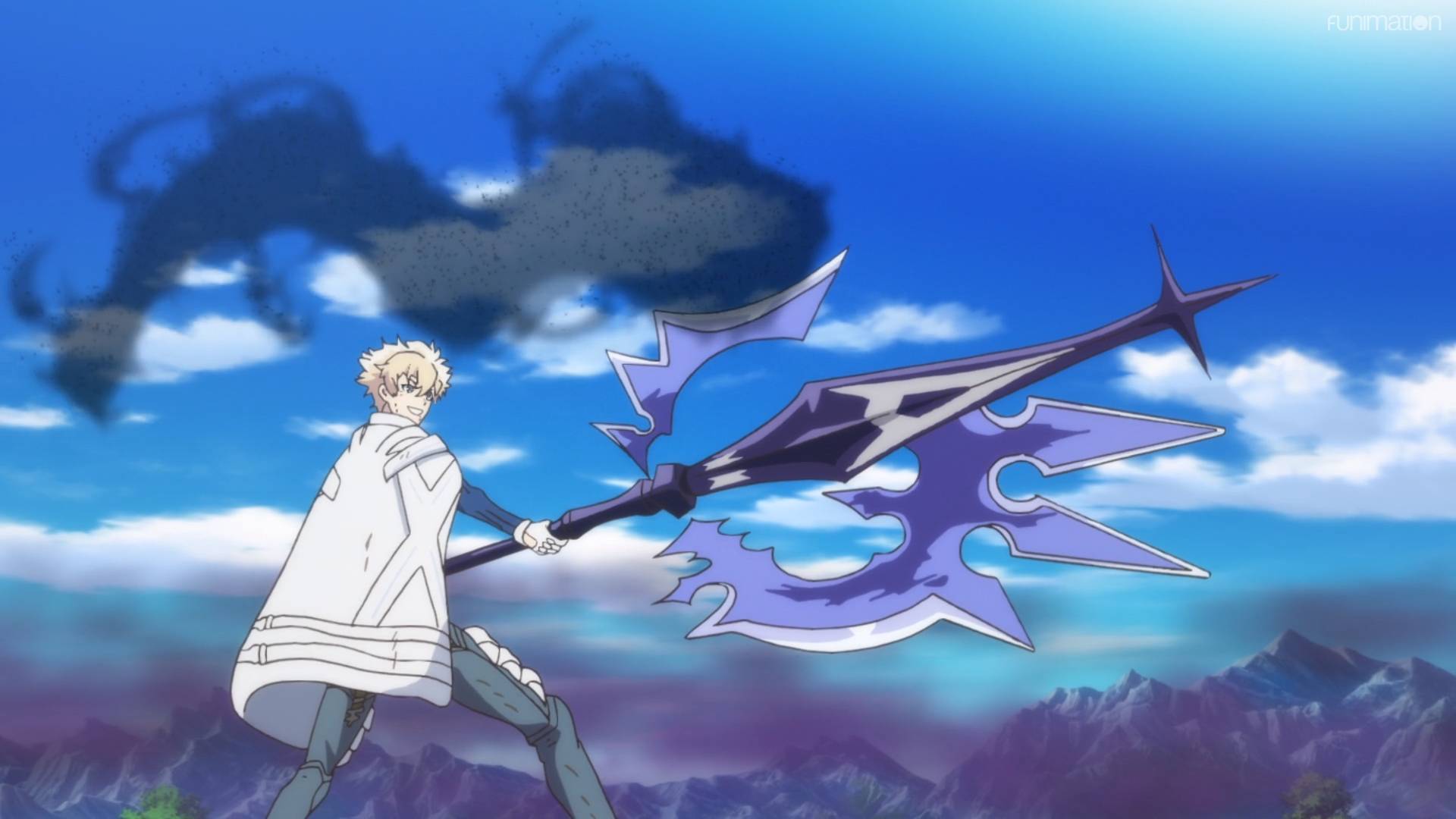 Fortunately there are heaps of other characters around him that are much more interesting.  His brother as a bear is amazing as he is a super cuddly and awesome character that is totally immersed in the game.
Nemesis, Rays embryo, is a bit of a jumble of anime cliches.  Despite this she can be really entertaining at times such as when she is scared of zombie mobs but she is the weapon Ray uses to slice them up.  That weird dynamic lets her shine.
Within the world there was a massive conflict before Ray joined the game, and as he joins a fighting competition this flares up again.  It was basically a world war and so one of the factions kicks things off again and there is a massive battle.  It is an anime after all.
I don't want to delve too much into this because this world building is one of the more interesting things it does.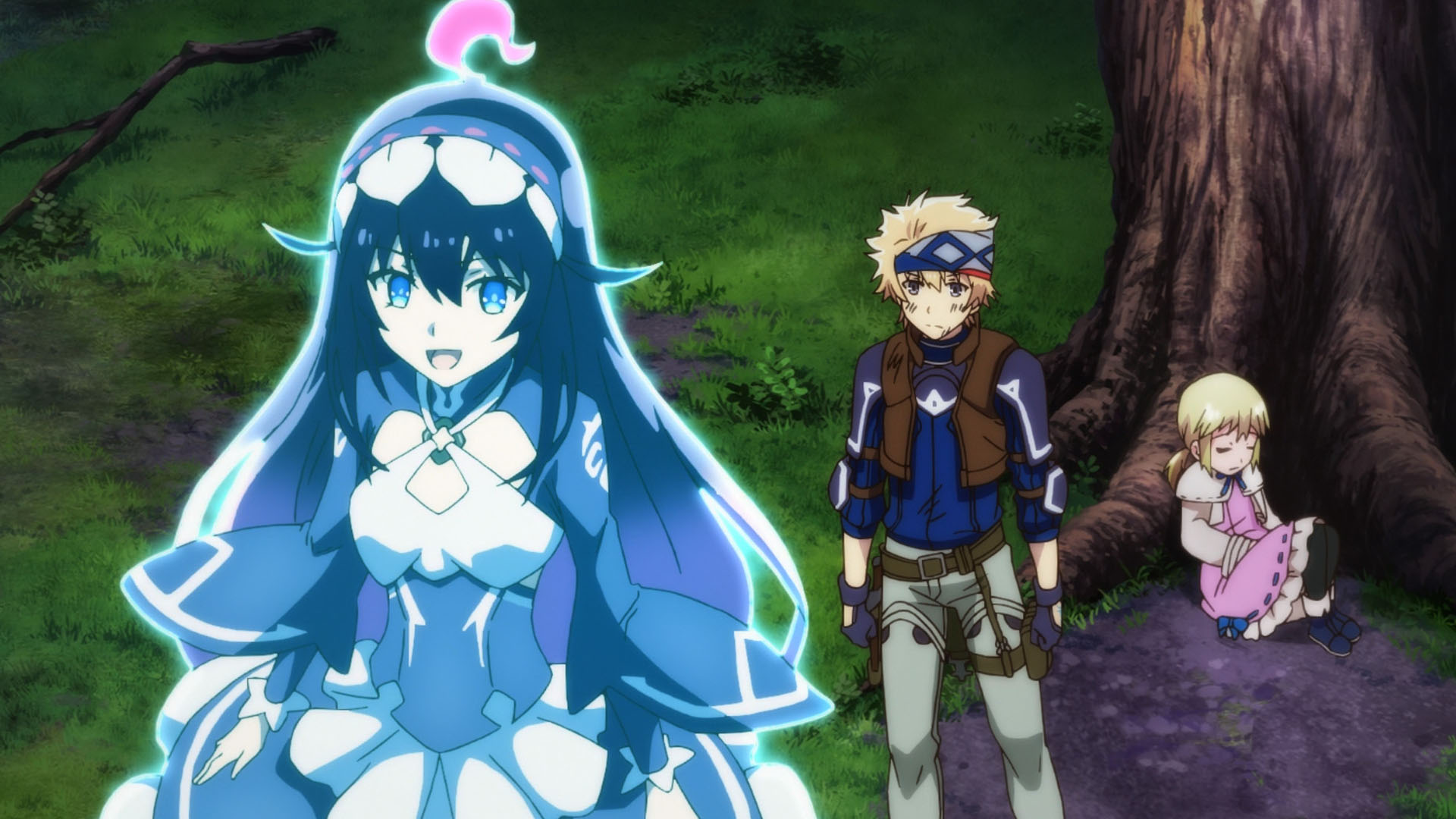 The Collectors Edition of the Blu-ray comes with a really good art book that it calls a world guide, a keyring of Nemesis in sword form, a sticker sheet and some art cards.
All of this comes in a  real nice hard covered box.  The Blu-Ray has the usual bonus features like textless opening and closing credits but also has a couple of bonus videos.  One is a series of short clips explaining the world and the other has some characters discussing mistakes in the show.
They're fine, but exactly the kinda weird bonus features I like on a blu-ray package.
On the whole I really enjoyed Infinite Dendrogram.  Minor issues like the protagonist being bland aside, the world is interesting and the vast majority of characters are interesting.
Don't expect it to blow you away, but it is definitely a fun enough watch that I hope gets a follow up season.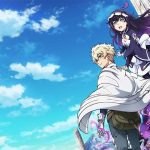 Infinite Dendrogram (Anime) Review