Raccoon City is in chaos.
The Umbrella Corporation produced T-Virus pandemic has taken hold with nearly all of the civilians infected turning them in to flesh hungry zombies.
Following on from the first two games, you play as Jill Valentine, a former Special Tactics And Rescue Service (S.T.A.R.S.) member and it all starts out with Jill awakening in her apartment from a surreal and prophetic dream.
You don't get too much time before you're thrown in to survival mode as a living and presumably breathing gargantuan monster called the Nemesis-T Type finds you.
Escaping your apartment building with the Nemesis in tow you come across a former squad mate, Brad and together you try to get to safety going underground in to the Subway where you find Umbrella Biohazard Countermeasure Service (U.B.C.S.).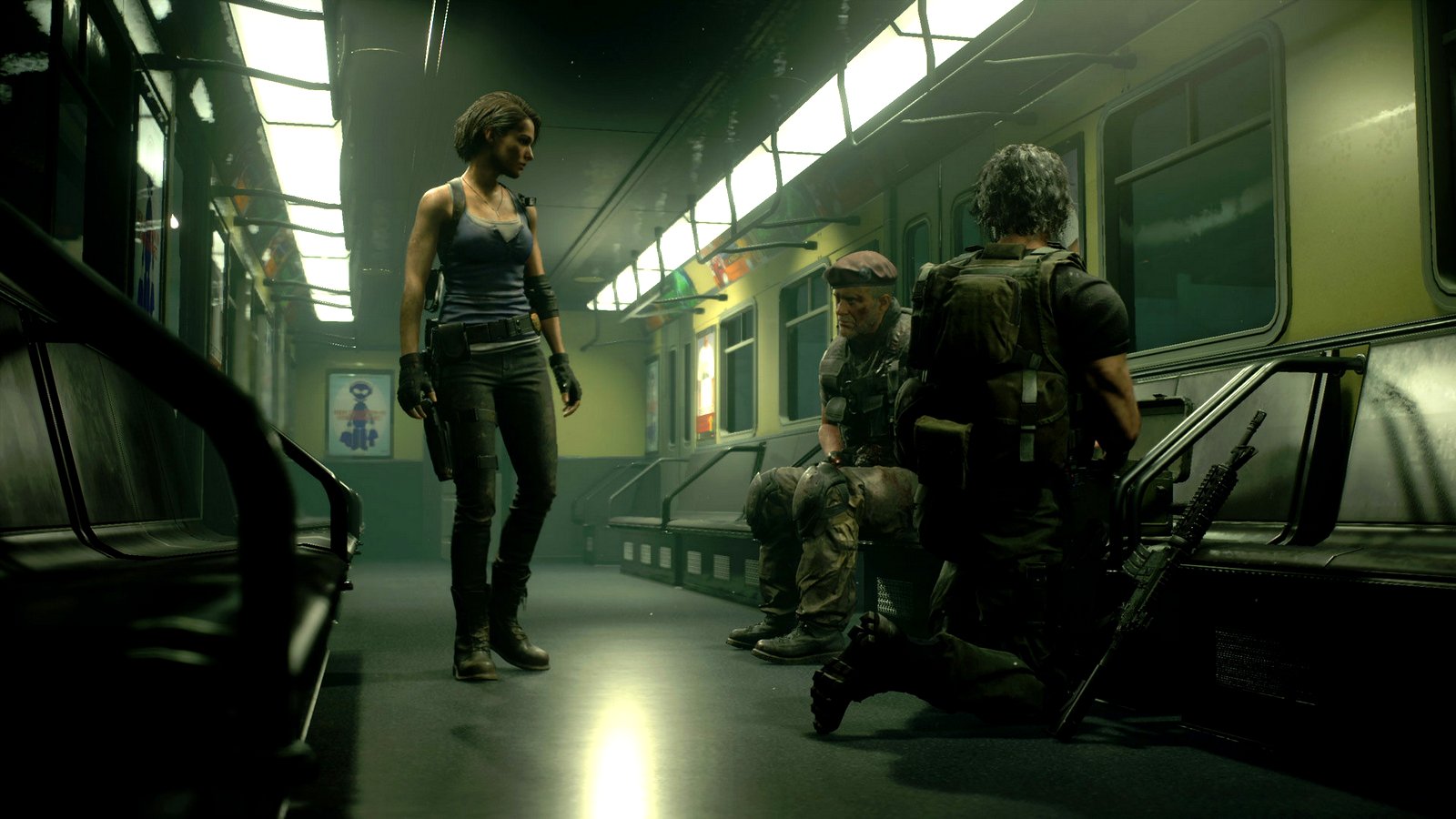 Aided by one of the soldiers; Carlos Olivieira you are assigned a mission to restore power to the Subway car so the team and yourself can escape the apocalyptic city, all the while you grab supplies and arm yourself up to the teeth.
Resident Evil 3 Remastered is a graphically astounding remake of the original Resident Evil 3 which released in 1999 (21 years ago!) on the original PlayStation.
For the most part gameplay is the same, as is the narrative. Resident Evil 3 Remastered is what we love from the original and made anew.
Raccoon City is vast and it pays to explore as much as you can. there are collectables everywhere which you can either keep on your person for use via the Inventory menu, or stash away in many of the chests dotted throughout the environment.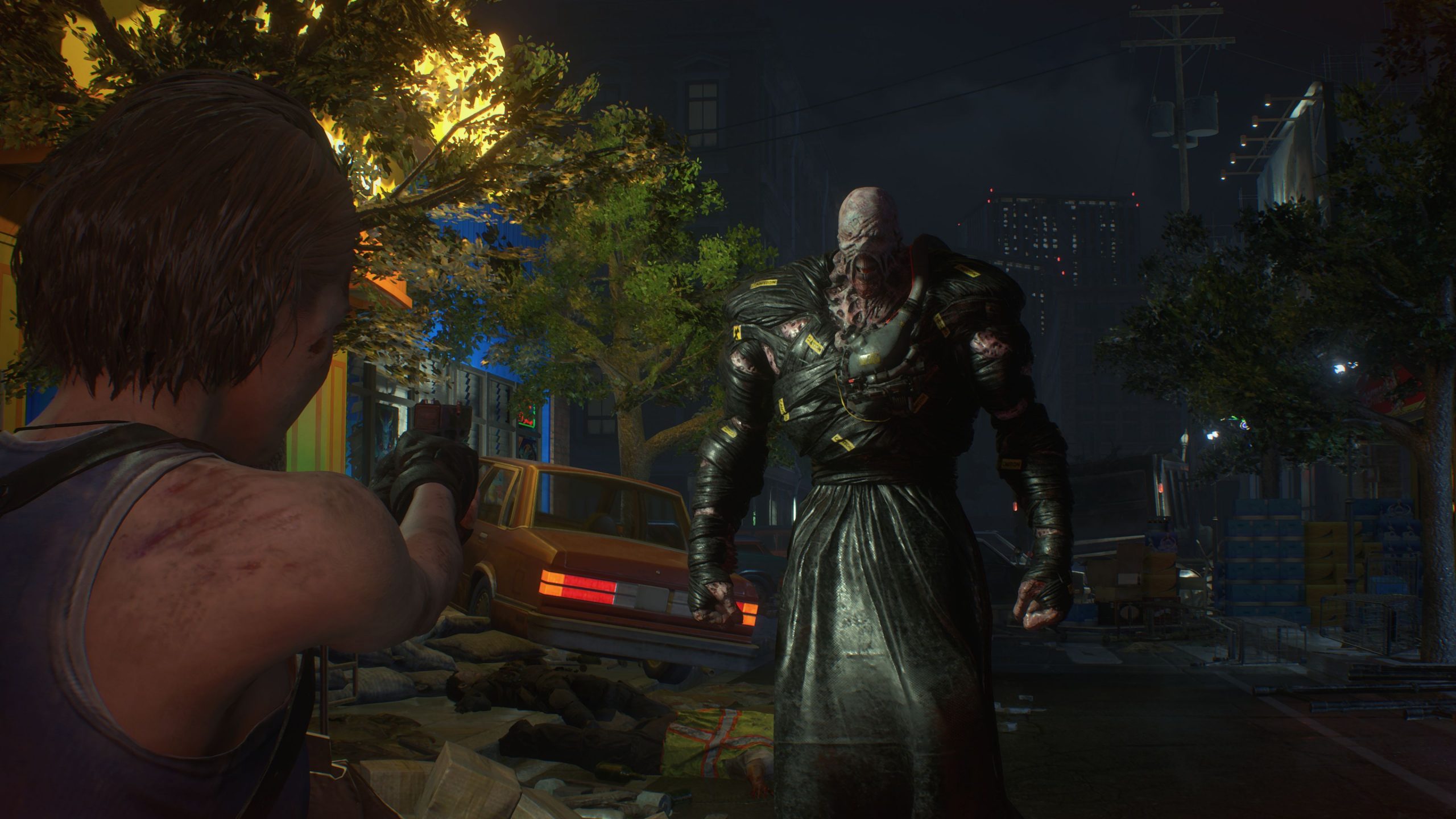 Jill will handle a mix of weaponry including pistol, automatics and shotguns, grenades through to melee with a knife (only good if you run out of ammo).
You'll very quickly learn that you need to be conservative with your bullet cache. While you will find additional bullet packs throughout, they can be few and far between.
Resident Evil 3 Remastered allows you to craft items in your Inventory. Got some gun powder and only pistol bullets? Combine the two to make shotgun blasts.
Green herbs are your lifesaver. Finding these and red herbs (which are useless on their own) and combining with the green ones produces a super herb and likely you'll need to upkeep your herb intake. Alot.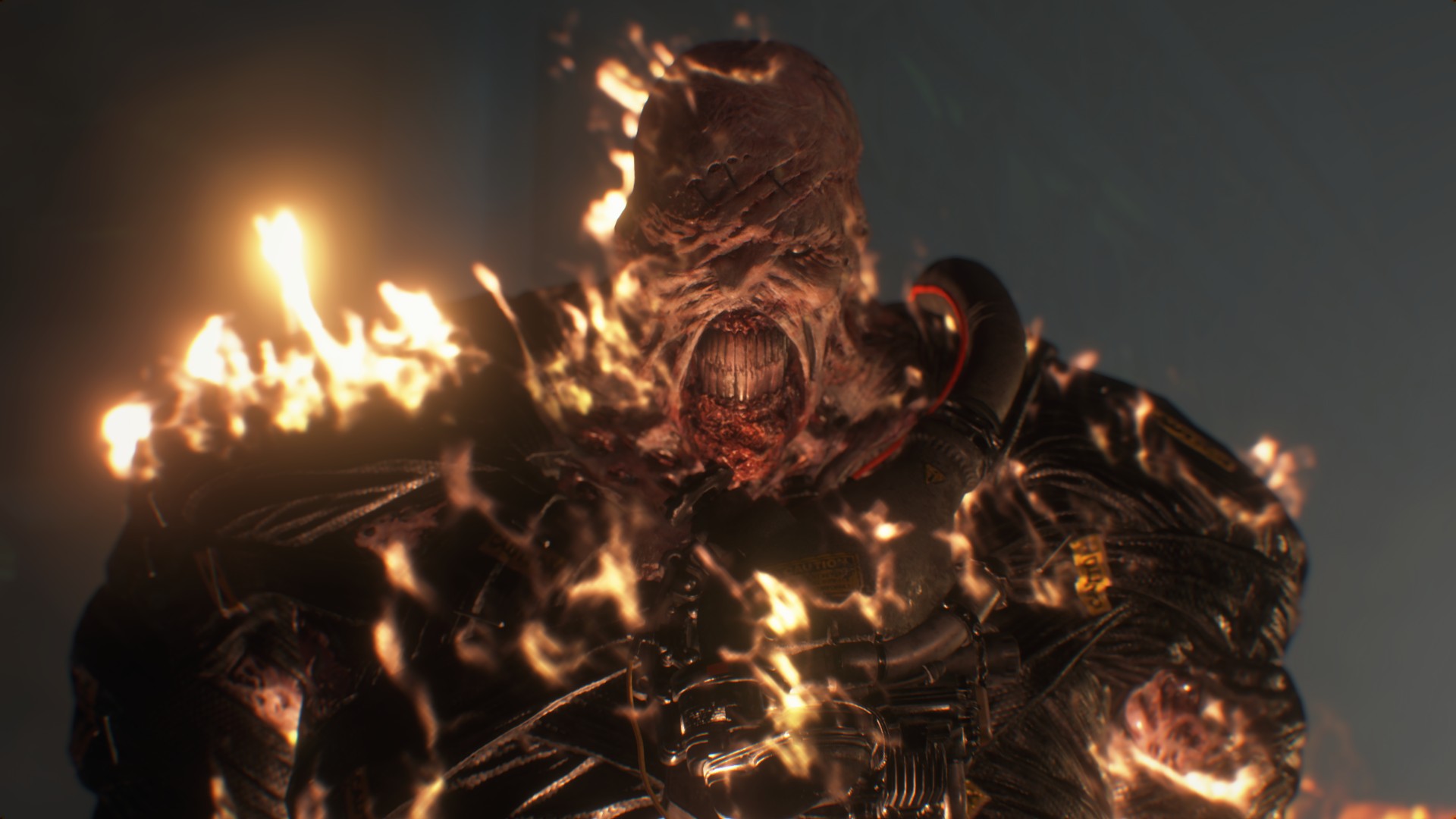 Finding additional hip bags is a god-send as this increases your inventory capacity. Super handy as the gameplay will at times require you to carry game specific items. Get a few of these in a basic sized inventory and you'll find you have no room for additional ammo.
Resident Evil 3 Remastered couldn't be a better salute to the series and for those that played the original gem, this is a flesh munching journey down memory lane.
Capcom have also included an online game; Resident Evil: Resistance, which is an online 1v4 asymetrical play. A standalone title where you can choose to be a game Mastermind or a survivalist. Set in the Raccoon City, you can either make it hard for the survivors or aim to beat a Masterminds obstacle filled wickedness.
Resident Evil 3 Remastered and Resident Evil: Resistance, hell intense but hell fun, literally.
Resident Evil 3 Remastered (PlayStation 4) Review
Game details
Released: April 2020
Rating: R16
Platforms: PlayStation 4
Genre: Action, Horror
Developer: Capcom
Publisher: Capcom