Swedish VR games developer Fast Travel Games has launched their debut title Apex Construct for PlayStation VR.
An action / adventure game built exclusively for VR, where players need to explore a shattered world to uncover its secrets while defending themselves from the synthetic creatures, utilizing an upgradable bow, arrow and shield setup.
Progressing through the adventure, players will gradually reveal what actually happened to the world they once knew – and what their role is in the drawn out conflict between two powerful AIs. Apex Construct delivers full immersion through a highly interactive environment, which is both beautiful and perilous, allowing players to explore the surroundings at their own pace by using 2 PS Move Controllers and with different movement options like Full Locomotion or Teleportation.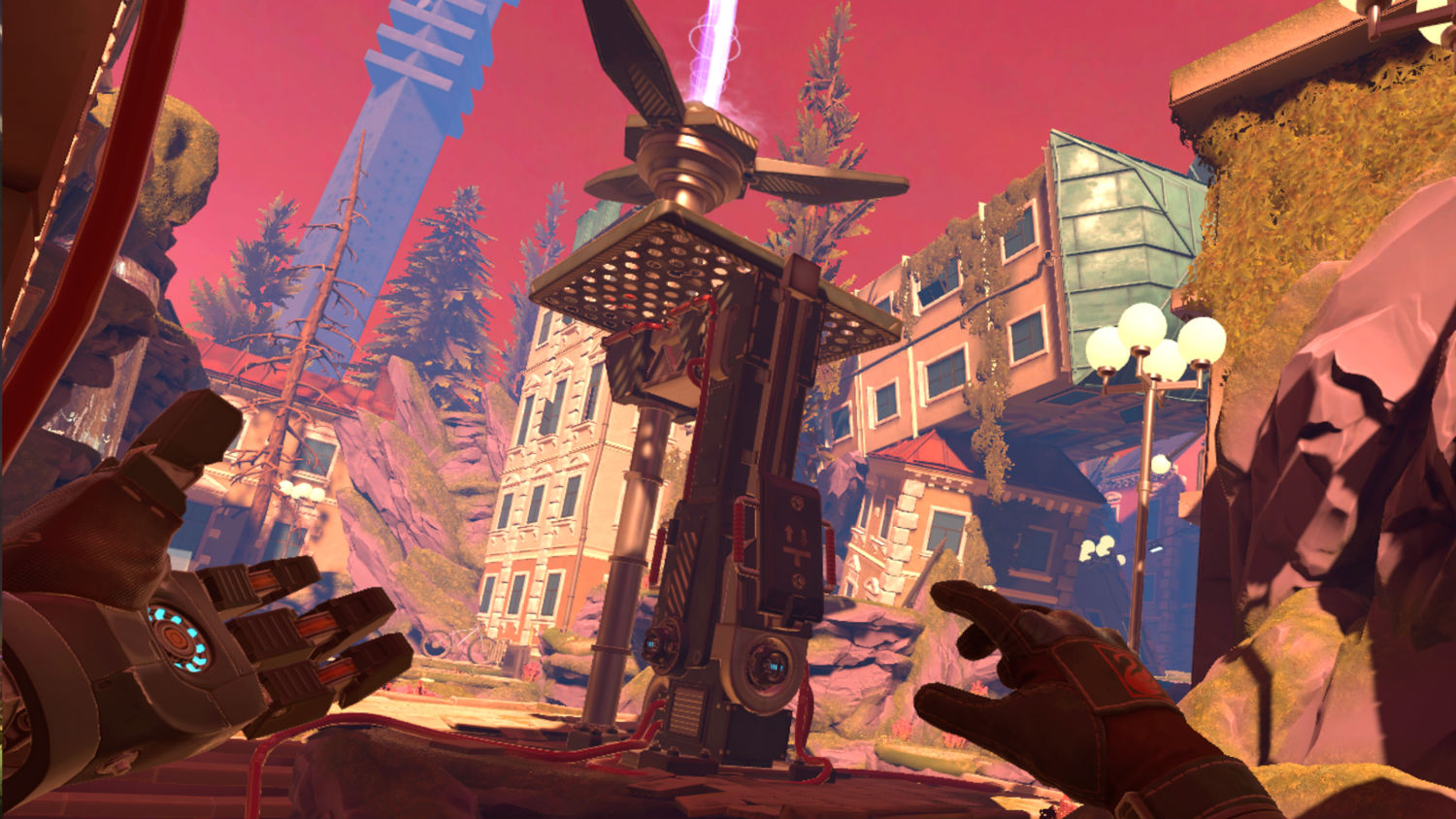 "Today is a monumental day for us at Fast Travel Games, as the game we have been working on since 2016 is finally released", CEO Oskar Burman states. "We believe we have just delivered something that has been missing in VR: a story-driven experience, with focus on immersion and exploration in addition to a fluid bow and arrow combat. Players even utilizes an inventory to change their arrow loadout, check their mission objectives and status, and to store items which can help them find all the secrets and hidden areas. We could not be more proud to finally bring an experience like Apex Construct to PSVR players around the world."
Following the PSVR release, Apex Construct is launching for Oculus Rift, HTC VIVE and Windows Mixed Reality on March 20th, 2018.
[rns_reactions]