Manga fans can now read Kodansha Comics & VERTICAL manga on Nintendo Switch with InkyPen, an all-you-can-read subscription service.
InkyPen has joined forces with Kodansha USA Publishing, purveyors of some of the world's most recognized manga properties to its subscription catalog.
Kodansha USA Publishing houses world famous manga titles such as Attack on Titan, Parasyte, Battle Angel Alita, FAIRY TAIL and much, much more. All of which are available immediately on InkyPen, with new releases to be added regularly.

InkyPen launched in December 2018 as one of the few apps on the Nintendo eShop launching soon after YouTube and Hulu. With a diverse range of comics from top publishers such as IDW, Dark Horse, Archie Comics and Valiant.
However while InkyPen had a strong catalog with hundreds of series and over 10,000 comics, manga was not among the list and quickly became the top requested addition from the community.
"Our readers wanted manga and we listened and there's simply no bigger and better manga publisher than Kodansha." says Ronan Huggard, InkyPen CEO.
"We're thrilled to further bring the Kodansha Comics & VERTICAL library into the digital space through InkyPen's digital subscriptions service," said Alvin Lu, Kodansha USA Publishing President and CEO. "We're excited for not only InkyPen readers, but also Nintendo Switch users to have easy access to a growing number of Kodansha USA Publishing titles through this all-you-can-read service."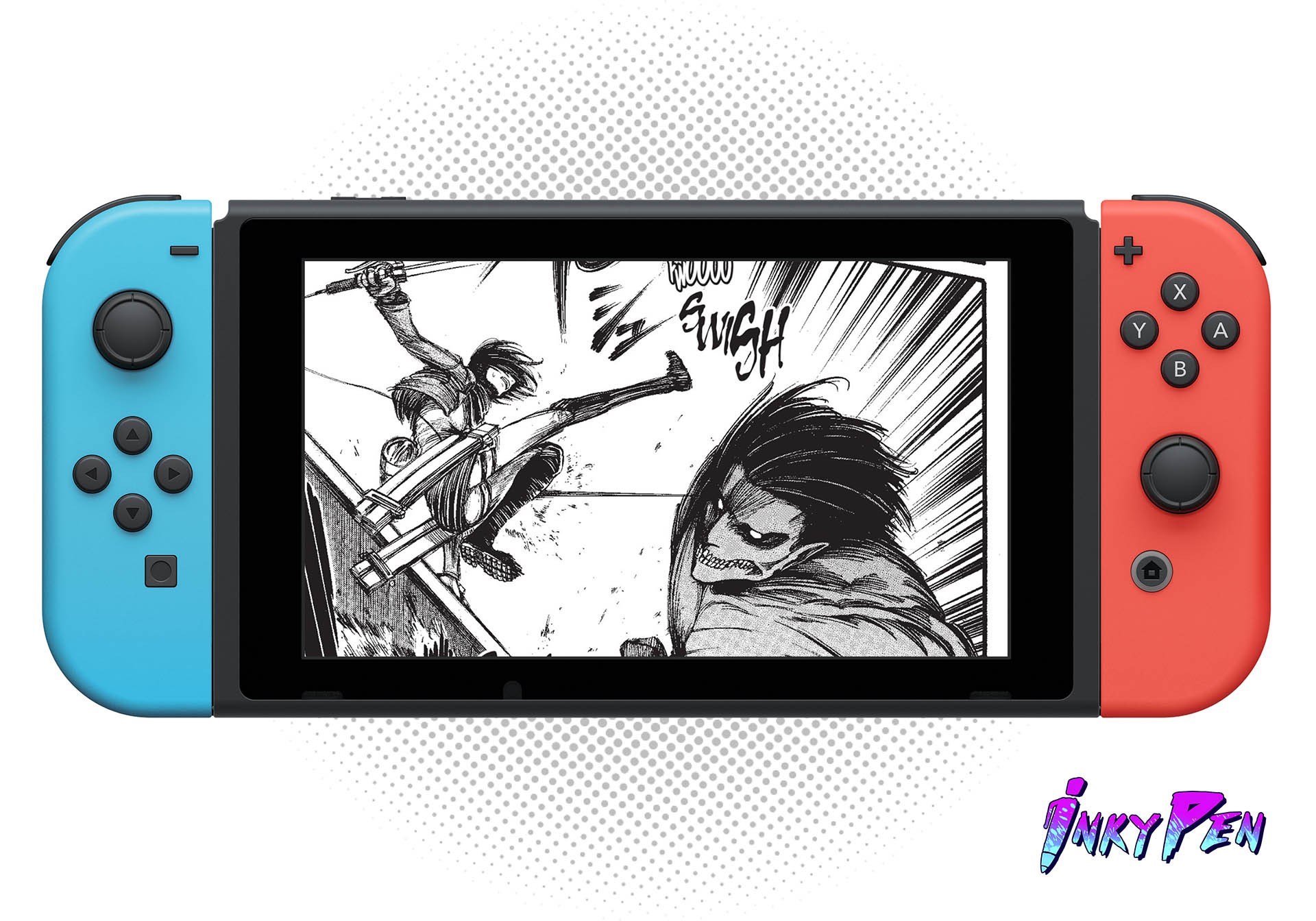 Now for the first time, popular comics such as Archie, Locke & Key, Hellboy and Bloodshot, can be found amongst the likes of fan-favorite manga titles such as Attack on Titan and Fire Force on a purely all-you-can-read service.
Whether you're jumping back in for manga, or just now hearing of InkyPen, it's an exciting time to check it out. The App is free to download from the Nintendo eShop and has a variety of free comics to read, with all-you-can-read comics and manga for $7.99USD a month.