Just when you thought the surprises were in the rear-view mirror, the beloved marsupial kicks things into a higher gear by giving fans even more content to play in Crash Team Racing Nitro-Fueled!
Today, Activision has announced to us here at STG that the new game will feature remastered content from the original Crash Nitro Kart (CNK) when it arrives on June 21st, 2019. Developed by Beenox, the bonus CNK content will include all thirteen of the game's tracks which have been adapted to match the original CTR experience. Additionally, remastered karts, battle arenas and battle modes from the original CNK will be included in Crash Team Racing Nitro-Fueled and can be played in stunning HD glory.
To celebrate, Crash Team Racing Nitro-Fueled will be playable at PAX East in Boston (March 28th to 31st, 2019). Show attendees can check out the Sony booth #16031 to be among the first in the world to get hands on time with the new game. At the show, fans will have a BandiHOOT racing against each other on two fan-favourite Crash Team Racing tracks: Papu's Pyramid and Sewer Speedway and two remastered Crash Nitro Kart tracks: Clockwork Wumpa and Electron Avenue. Fans can also snag super cool swag while supplies last and take part in a victory podium photo op.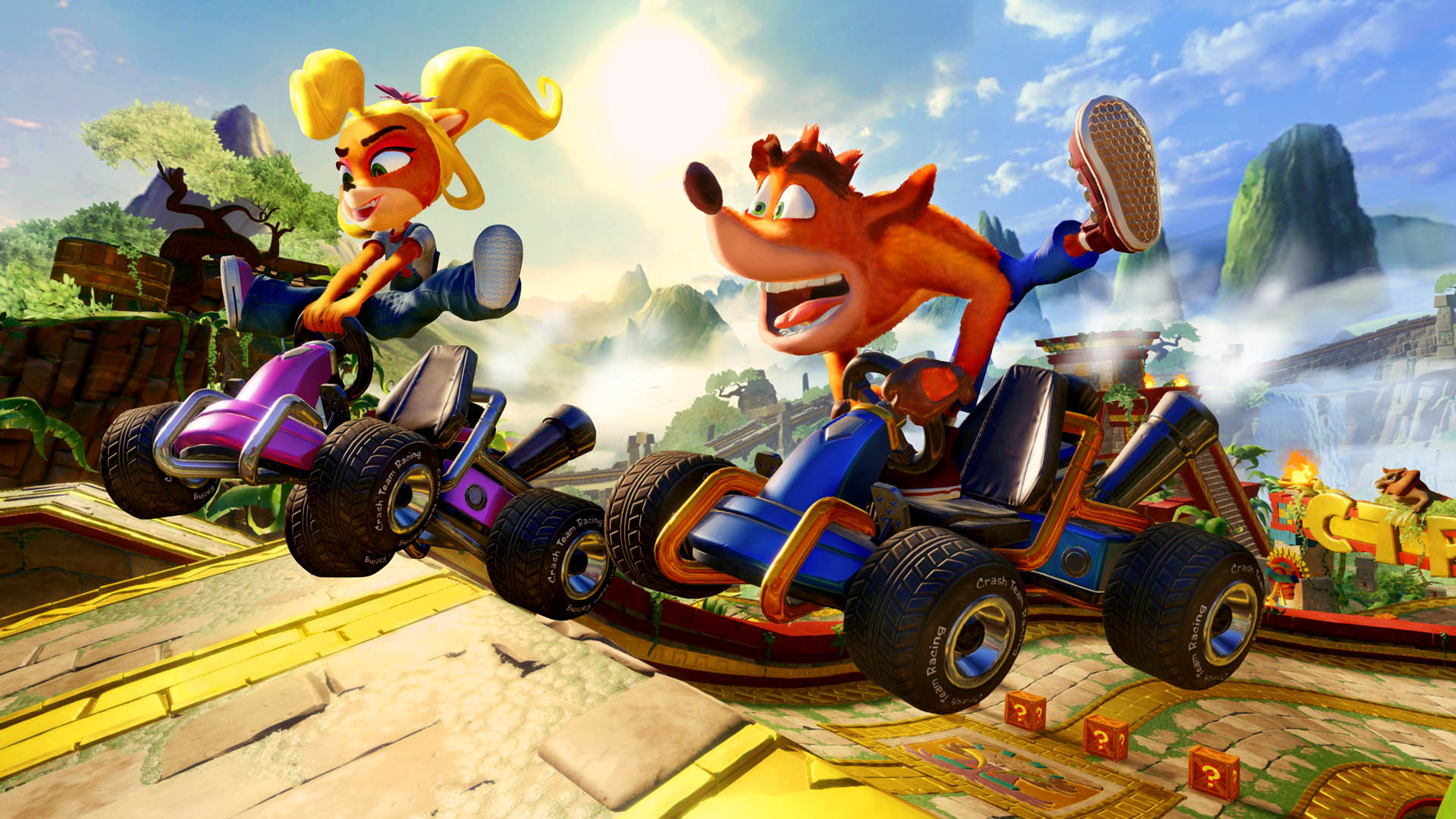 "Since the very beginning, we've said we're giving fans a whole lot more in Crash Team Racing Nitro-Fueled," said Thomas Wilson, co-studio head at Beenox. "As fans, we know the important role that Crash Nitro Kart plays in the Crash franchise among the community, so we're thrilled  to be remastering the tracks, karts and even the battle modes to give players an awesome Crash Team Racing Nitro-Fueled experience."
In case you missed it, Sony announced today the availability of exclusive retro content for Crash Team Racing Nitro-Fueled. PlayStation 4 players can re-live the '90s with retro Crash, Coco, and Cortex character skins, their retro karts, and a soon-to-be revealed retro track. Also, PlayStation players who pre-order will receive an exclusive PlayStation-themed sticker pack to deck out their karts in-game.  The PS4 exclusive items, including the themed sticker packs will be available at launch.
Fans that want to start revving their engines can pre-order both Crash Team Racing Nitro-Fueled and the Crash Team Racing Nitro-Fueled – Nitros Oxide Edition now.