Captain Marvel is here to deliver not only the final piece of the Avengers ensemble before Endgame but also debut the most powerful member of an already superhuman squad. The movie also claims the privilege of the first movie in the MCU to have a female lead superhero. It's safe to say that Captain Marvel has a lot of pressure to succeed.

Brie Larson really does bring a fun character to the big screen with her performance of the titular character. Her confidence combined with snarkiness is great though it definitely feels like there could have been much more if the writing didn't feel limited. The other cast member to standout was Ben Mendelsohn and he really does bring out an interesting villain that has an interesting (if not too surprising) twist.

The environment of the movie is always fun when we go back to the 90's and what better way to show the timeframe than to crash land into a Blockbuster. There was certainly a reminiscent feeling similar to when Thor had no idea about Earth when Larson fires a plasma cannon at a cardboard cutout. Unfortunately the 90's vibe falls short after the first few gags and references and it doesn't really matter past the halfway point. Apart from…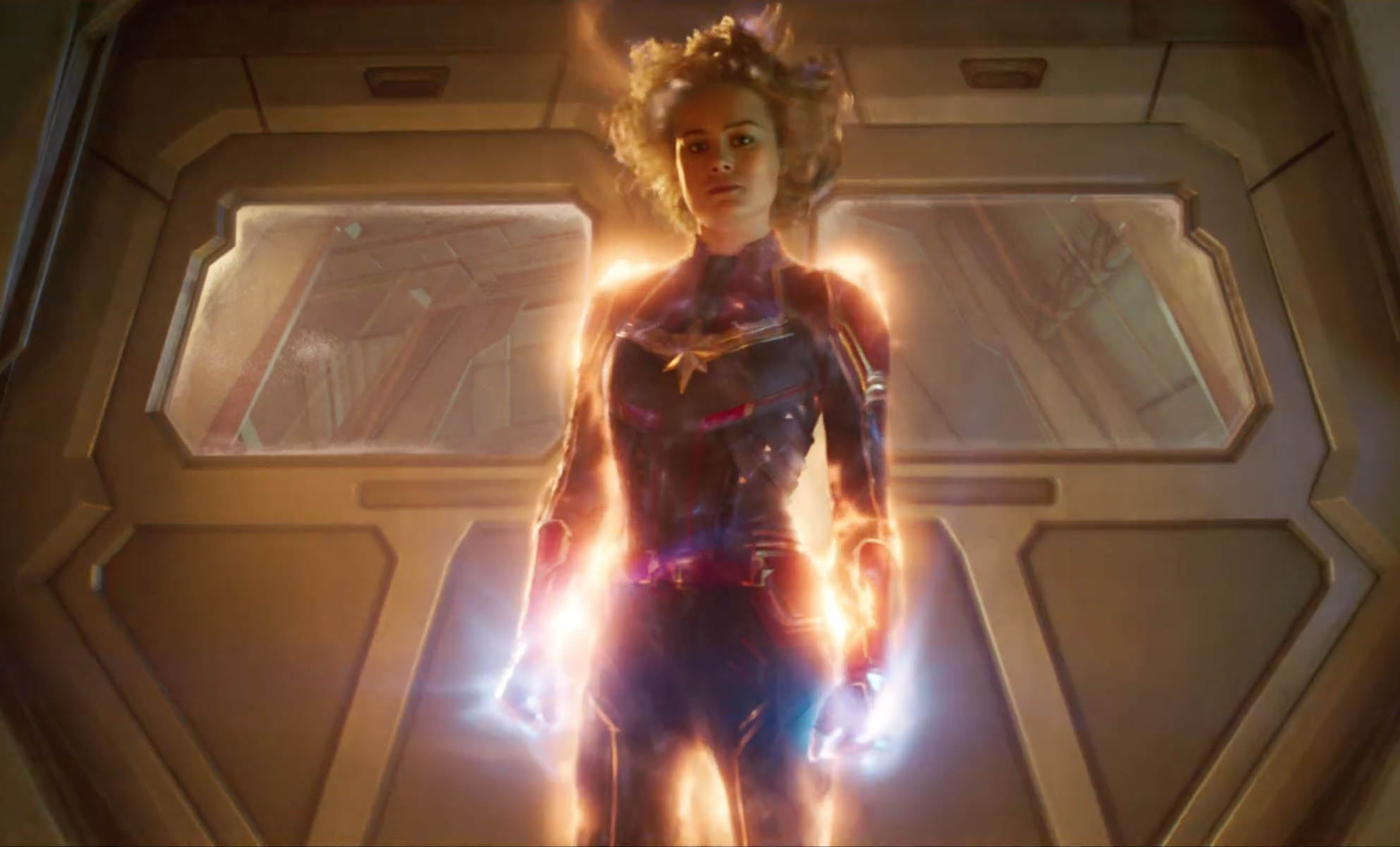 The soundtrack had some banging 90's throwbacks even if they did feel a little mainstream. The music is what keeps you in the timeline and it really adds to the atmosphere early on. Later on in the film though it starts to dominate the high action moments which felt kind of jarring. I understand why it was done but hearing Gwen Stefani's "I'm Just a Girl" blaring in what should be a climactic moment just takes more attention than it needs to.

My biggest gripe with Captain Marvel though is that it's just an introduction movie. In 2019 we shouldn't be seeing 2 hours of how someone gets their powers, especially for a hero like Captain Marvel. We could have seen a quick sharp intro on how the powers were gained and then had 90 full minutes of Captain Marvel turning into the Super Saiyan Goddess we have the pleasure of seeing in the final acts. Instead the movie gives you another amnesiac hero that takes forever to show the power you're dying to see. That said though once we see Carol Danvers unlock the full powers of Captain Marvel it truly is a sight to behold.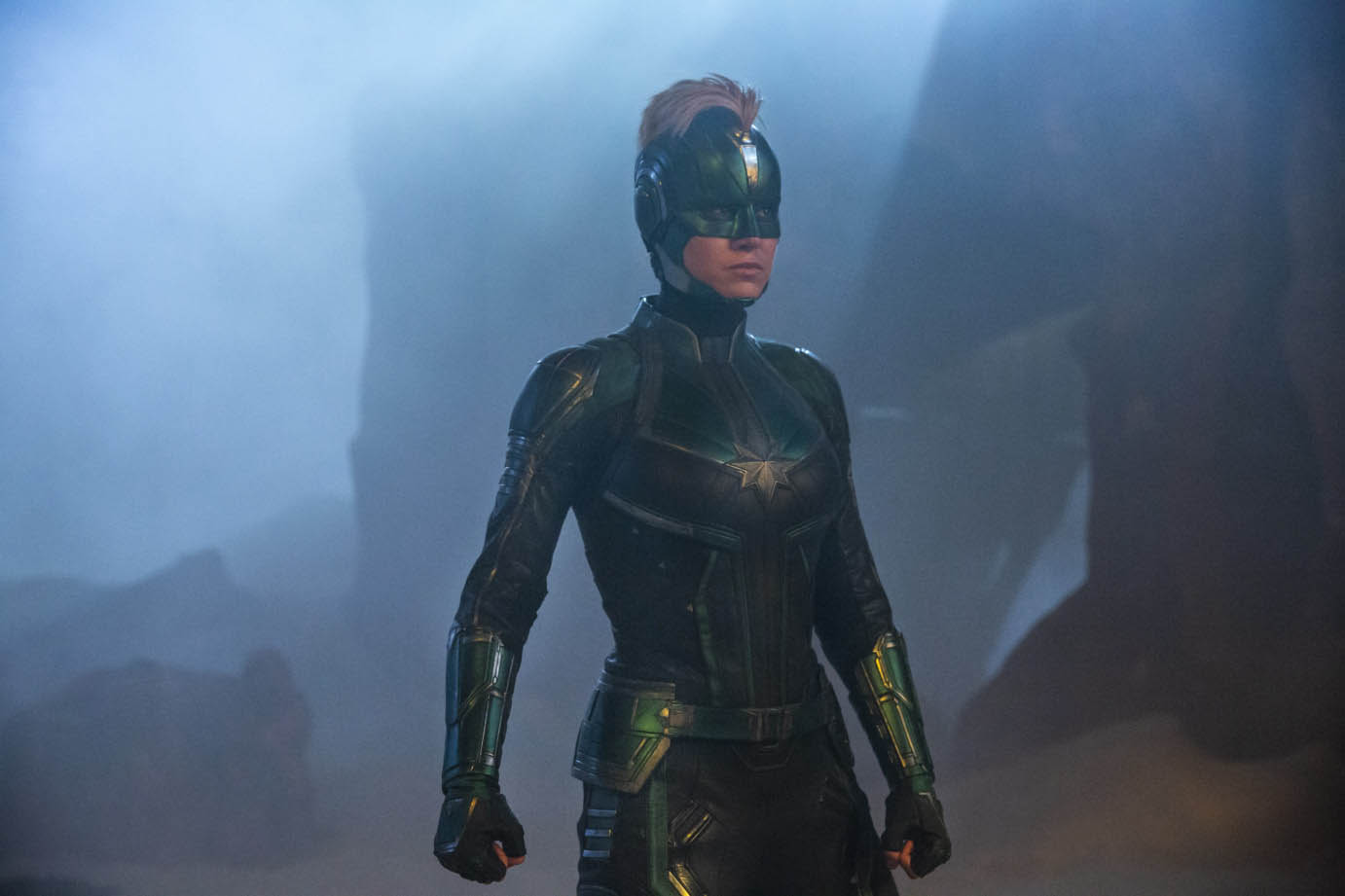 Perhaps I'm being harsh because the MCU movies are usually so good but Captain Marvel feels like it was just made to introduce her to Endgame and it's such a shame. There is so much potential to kick ass with such an interesting and powerful character like Captain Marvel the movie only lets you taste her power. To put it simply Captain Marvel was good but it really leaves you wanting more.
However I really do expect the sequel (please let there be a sequel) and her inclusion in Endgame to be out of this world.
Captain Marvel (Marvel Studios) Review
Film Details
Year: 2019
Rating: M15+ Running Time: 124 MIN
Genre: Action, Superhero
Director: Anna Boden, Ryan Fleck
Starring: Brie Larson, Samuel L. Jackson, Ben Mendelsohn, Djimon Hounsou, Lee Pace, Lashana Lynch, Gemma Chan, Annette Bening, Clark Gregg, Jude Law
Production Studio: Marvel Studios
Distributor: Disney</p