A week ago Shane from STG was invited to an exclusive Spiderman PS4 preview evening.
With some hands-on preview sessions with Insomniac Games' Spiderman exclusive for PlayStation 4, we also had the privilege to meet James Stevenson – the Community Director from Insomniac Games in California while he was on his whirlwind tour talking about the much awaited Spiderman PS4.
From the following morning, STG was invited to PlayStation HQ in Auckland, New Zealand for a sit down and chat with James.
Shane: Hey James, thank you for talking with us here at STG, can you please give us a bit of a background on yourself and how you came to be at Insomniac Games.
James: Sure, my name is James Stevenson and I am the Community Director at Insomniac [Games]. I have been there for a little over 12 years now the first game that I worked on was Resistance: Fall of Man and I've kinda worked on all things community related, Marketing related and just anything and everything that comes my way. Before that I as a Gaming Journalist and I wrote for a variety of publications, most notably Fandom and Escape, Surge, a Laptop Magazine and I just freelanced, I did that while I was in school and all that jazz, so yeah and then went straight to Insomniac straight after that.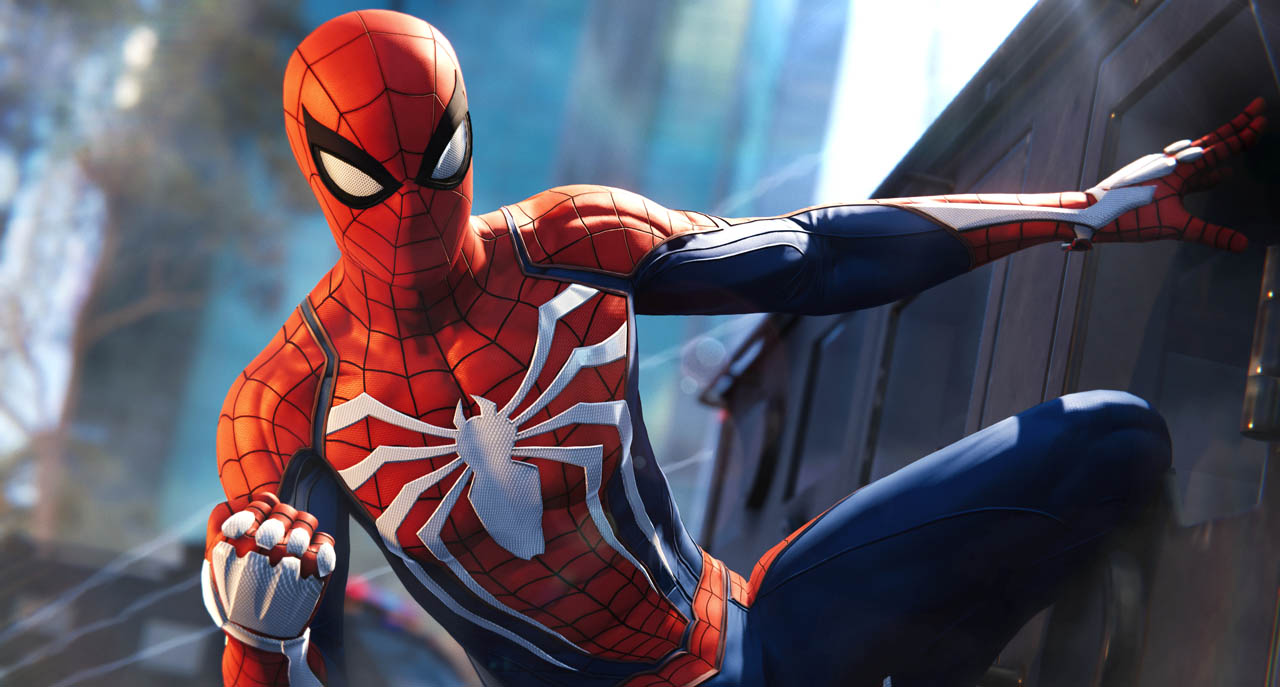 Shane: Okay, yeah I did very much the same [freelancing] before I started STG. So, we have Spiderman PS4 releasing next month and there's always challenges when creating a game. Using Spiderman, which is a Marvel IP (Intellectual Property), what challenges were there?
James: Using Spiderman, it's like with great power there's great responsibility. You get this character that's beloved around the world, everyone knows him, everyone loves him. He's one of the most known characters in all media like Mickey Mouse, there's not many characters on that level. But then you also have all of these fans that expect something really great, really amazing, so there was a lot of pressure right off the bat. And that's the challenge right there, you have to go 'oh man' there's 50 years of comics right there that you have to draw from and stories and characters and things that you can use for inspiration. You have to consider and contemplate all of that when you're creating something new. So there's alot of things to it. Even though you have the character and that resolves a lot of questions you still have to keep in ind that this is our first Spiderman game, so it still feels like a new IP in some ways. You still need to figure out what the mechanics will be and build a new move set. Obviously we know what the character is like and what are his traits so that solves many things and then there's what's our version of the character like and playing our game still needs to be a subjective thing  and to reiterate, we had to build new supports, new pipelines and it was also new questions. For us this was the first melee game. This game still has alot of gadgets, there's lots of options and this game still feels very insomniac to me within how the combat is presented. But it's still a new thing for us. So we were like, 'what's that going to be like?' because we had been ,making shooters for a long time and now we are making a game where you yourself are the weapon and you give the player alot of different options in any given situation.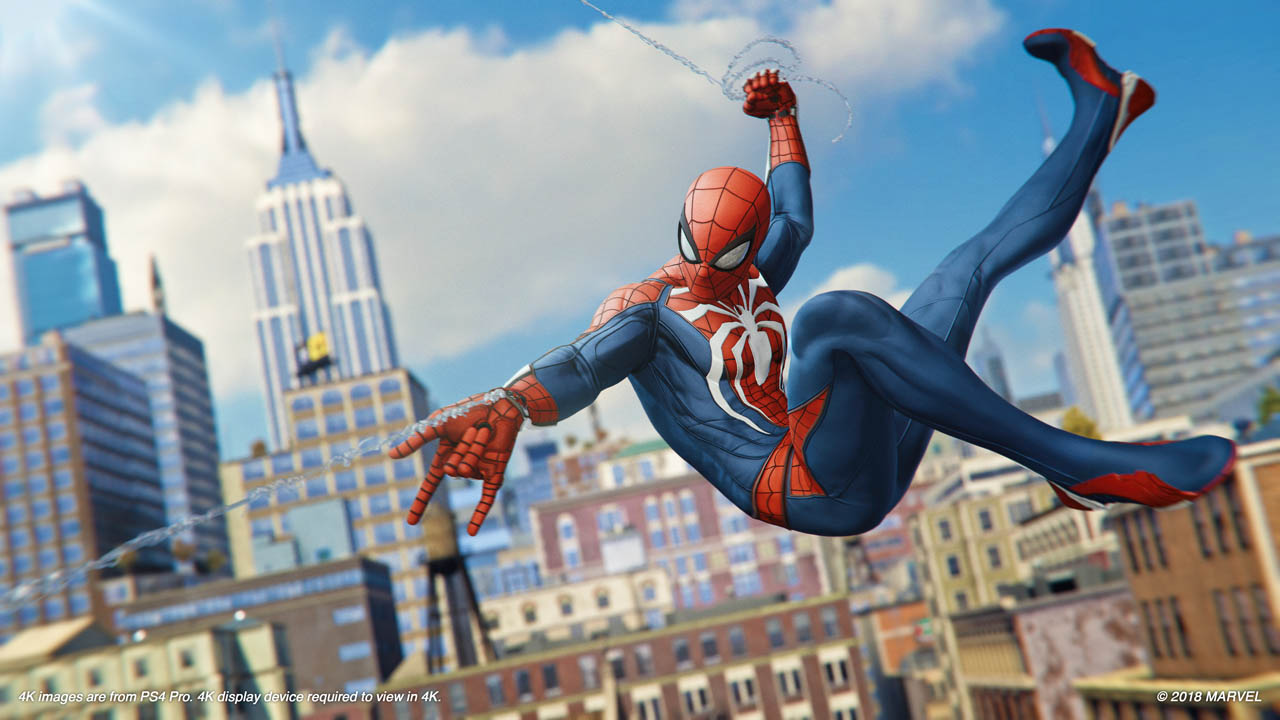 Shane: Insomniac is known for it's sense of humour. Have you been able to throw a bit of that Insomniac flavour in to the game?
James: Oh for sure! That's one of the reasons that we picked Spiderman. He's a humorous character, he has great one liners or corny one liners, depending on who you talk to, he's a talker, he really likes to talk. He fights, he makes fun of the enemies, he makes jokes to himself, it's almost like how he copes with the stress of the situation in some ways. And you know. game development is like that in some ways too. I think that the sense of humour was something that we were able to add in to the game and that was one of the things that really helped us – you know, his interactions with pedestrians, his one liners in combat or the script of the game, there was alot of opportunities for us to put our trademark humour in to the game and really enforce the DNA of Spiderman.
Shane: Great. So, without giving any spoilers away, what can PS4 gamers expect with Insomniac Games' Spiderman?
James: It's an original, new Spiderman adventure. It's not based on a comic, it's not based on a film. It's not an origin story. This is not a 15 year old Peter Parker you're playing [as him at] 23 years old, whether you're a huge fan or just someone who has watched the MCU movies or read a comic here and there, we made it purchasable for everyone. It has a tonne of great references for the fans and you get to play as the masterful Spiderman who has been doing it for 8 years so in that way you're going to feel as though you are an experienced Peter Parker with amazing acrobatic combat.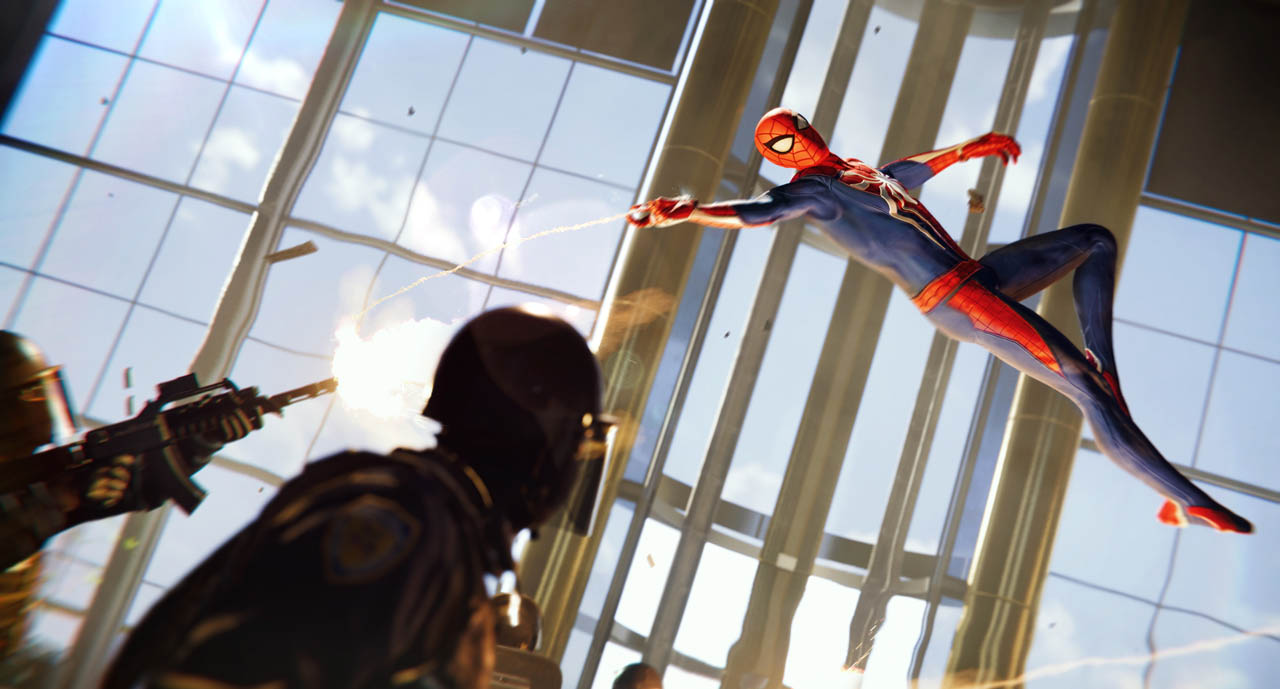 Shane: With Spiderman now wrapping up, and I know that there's always new projects on the go, what's next for Insomniac – that you can talk about?
James: We're focused on and working on an update for the game (Spiderman) that will come out on Day One and we'll have DLC which is coming out relatively soon, which we will start talking about. There's three story DLC's installments; The City that Never Sleeps. The first one will star Black Cat. They all have new story missions, new challenges new suits for you to craft and wear – so there's some good stuff there. Otherwise, we have announced we have a new VR (Virtual Reality) project that we are working on called Stormland but for now those are the only things that are announced. You know, we're always working on stuff.
Shane: Excellent, sounds very exciting. I have one more Question that, if given the opportunity, I always ask – what was your favourite Toy as a kid?
James: Hmmm…. man, that's a difficult decision…. If I truly had to pick one it would be my regular Nintendo. That's the one thing that I played all of the time and set me down this path that put me here today. It was a trans-formative little box and when I got my very own little 13 inch television which didn't work very well, but it was enough, I'd sit there and play games in my room. I'd be the first one up on a Saturday morning, in my room playing on my Nintendo. So much that I would get blisters on my thumbs. But, outside of video games it's tough. I'm torn between G.I. Joes and LEGO.
Shane: I was crazy over G. I. Joes when I was younger.
James: Yeah I was big in to G.I. Joes. I had Snake Eye's and all types of different vehicles, I had some of my Dad's 12 inch ones. Muskrat was my first G. I. Joe he had the hat and the machete… I ended up with alot of those. Oh I also had the big stealth Blackbird thing (vehicle). I might still have all of that somewhere, you know, like in a box. But yeah I had a tonne of G. I. Joes and my Dad was in the Military and my Grandfather was in the Airforce, so that was like being able to play Military with those guys but also they were like superhero-ish in their own way, they were all fantastic, with their backstories it wasn't just straight up infantry or Military, there was a Ninja… just alot of fun. Actually another series that I was super in to was the Woods LEGO series which they discontinued. There was a Men of the Woods, Robin Hood kind of… I loved those. They stopped making them, but I had a tonne of the Castle stuff. But yeah I did alot of G. I. Joe raids on my sisters Barbies.
Shane: Hahaha, awesome stuff. Thanks James for taking the time to chat with STG. Really appreciate it.
Spiderman PS4 from Insomniac Games releases on the 7th of September 2018.
[rns_reactions]