Lizardcube, a French based games development studio who are responsible for bringing the 1988 Wonder Boy II: The Dragon's Trap classic back to the future, remastered reworked whilst retaining it's original iconic and historical gameplay.
StG was able to get some Interview time with a couple of the team from Lizardcube shortly after the release of their remastered Wonder Boy III: The Dragon's Trap on Nintendo Switch, PlayStation 4 and Xbox One.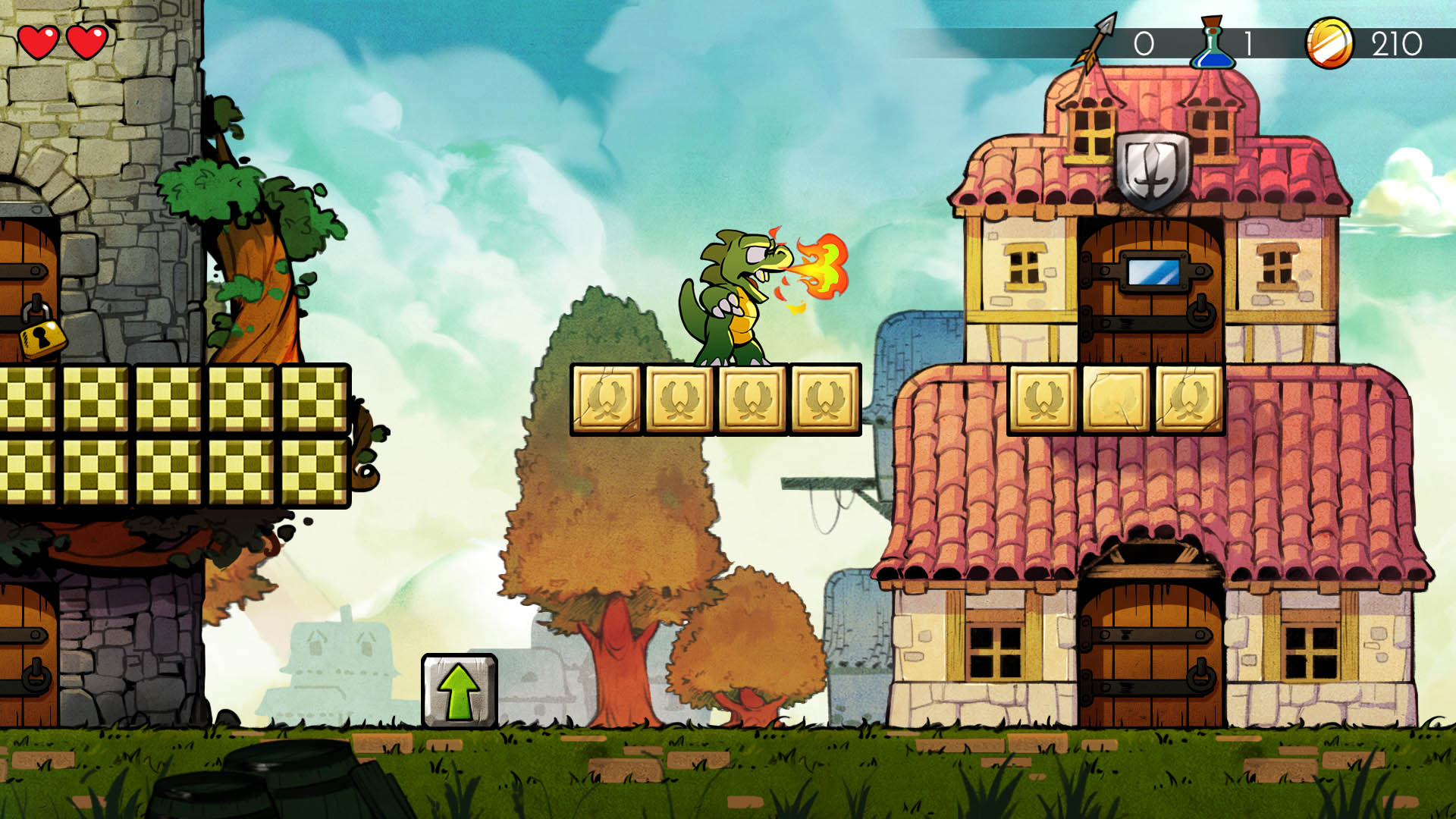 Shane: Hi Team, can you please give us a bit of a background on Lizardcube and the lead up to remake the iconic and historic Wonder Boy III.
Ben: Hi I'm Ben Fiquet, art director and co-founder of Lizardcube. I've been freelancing for 10 years in video games, animation and comics.
We met with Omar in 2006 working on Soul Bubbles for Nintendo DS. We were both Sega kids and bounded over that I think. Fast forward 2014, we were catching up via emails and Omar told me that he still had that project in mind to try to remake Wonder Boy III. Since it's a license that I love, I started drawing right away and we both worked on it in our spare time until we had a prototype.
We then showed it to Nishizawa san, the original creator, and he was totally amazed by it. That's when we knew the project might become a reality.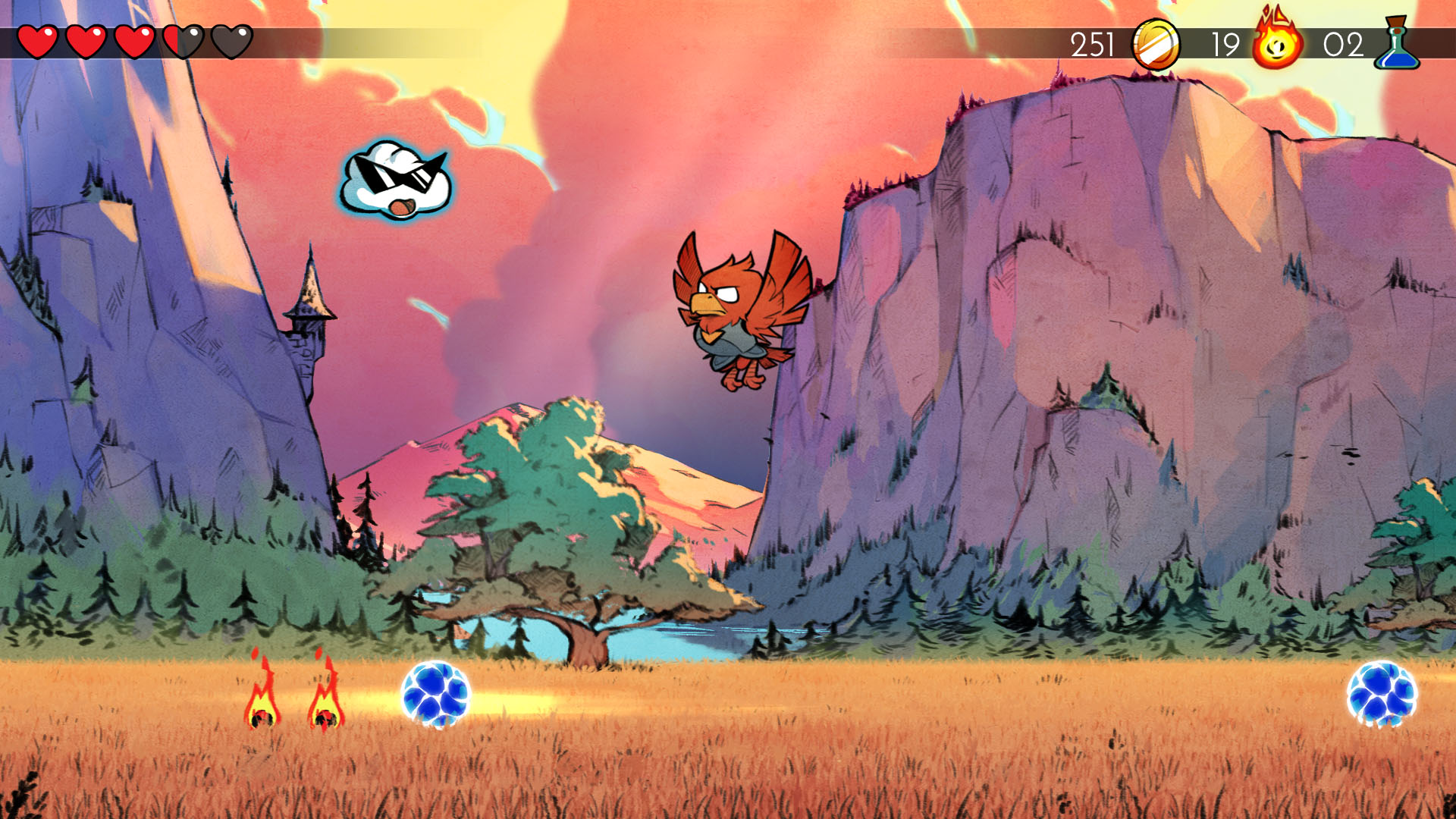 Shane: Most gamers have either heard of or did play the original Wonder Boy III. What inspired yourselves to remake the game in FHD with a full graphic and audio makeover?
Ben: Well, it's considered by many to be the best game of the Master System. It was one of the first metroidvania, open world kind of game and the gameplay generally speaking was very tight. It didn't have the chance to shine like the Nintendo licenses because the Master System was less popular but we're very happy to be able to share it with today's generation of gamers.
I also wanted to be able to craft it as i envisioned it as a kid. I'm really glad that there has been an overwhelming response concerning the art of the game.
Shane: What can gamers (young and less young), especially those that played the original game back in the late 80's, expect from the remake of Wonder Boy III: The Dragon's Trap?
Ben: I'd say you can rediscover one gem of a game. It can bring back memories if you played it as a kid and it can charm you with the new additions we've put in to it. And with the retro feature, you can experience an almost 30 year old game at the press of a button.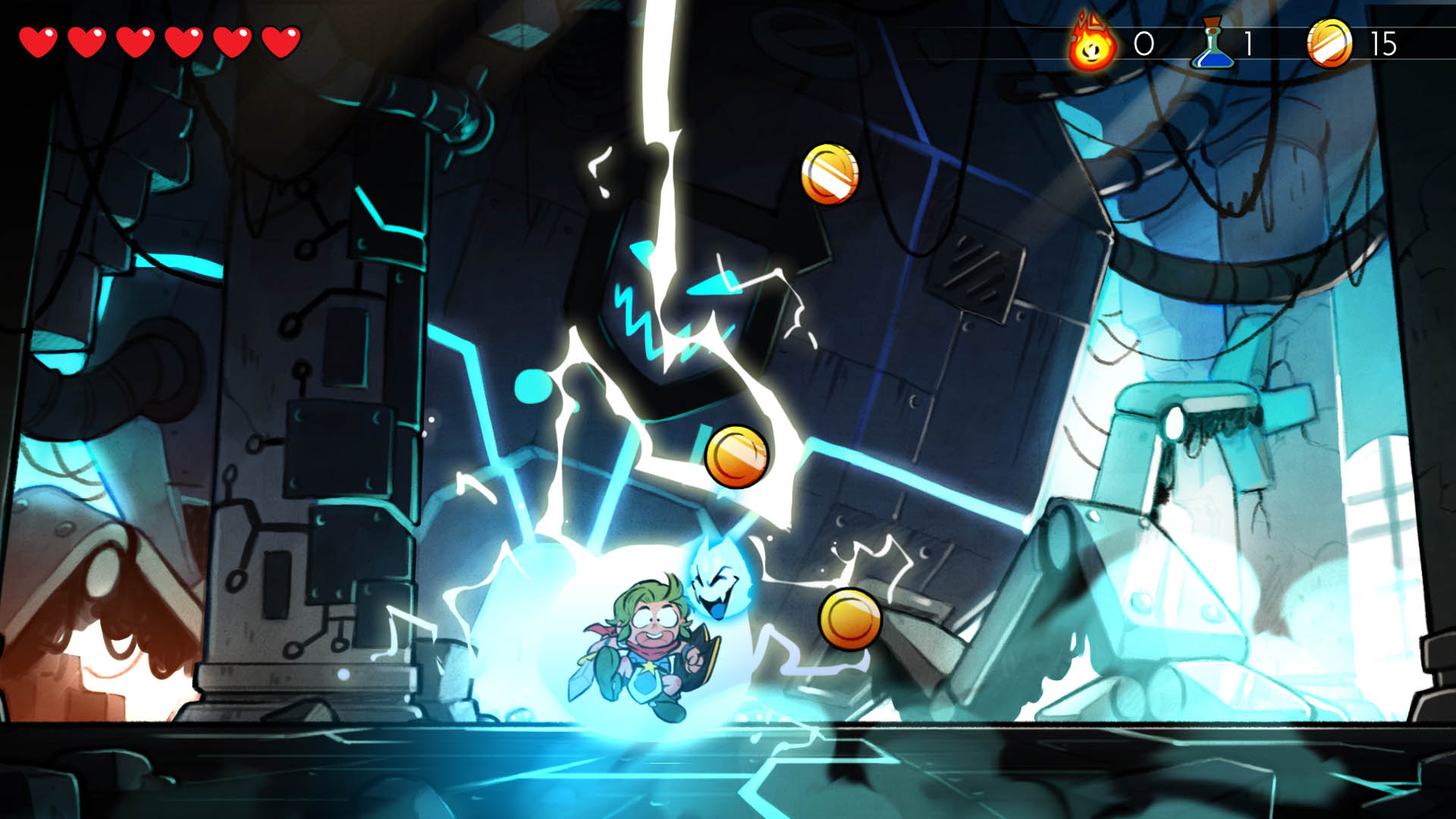 Shane: Being that the game is nearly 30 years old, I imagine it was not just a case of reskinning game assets. Was the game rebuilt from the ground up?
Omar: We started reverse engineering and rebuilding the game from the ground up, and when we rebooted our project and created a sort of novel technology where half of the game is build from the ground up and half if using emulation. We will write technical blog posts in the future to details so this technology works.
Shane: With Wonder Boy III: The Dragon's Trap having just released, what's next for the team at Lizardcube?
Ben: It's actually something we have to figure out. We need to relax a little and envision what the future might hold. Maybe another remake, maybe an original game, who knows….
Shane: Thanks so much guys for talking with us here at StG, myself having been playing the remastered Wonder Boy II: The Dragon's Trap I can see the amount of nostalgic love that has gone in to this re-envisioning on what I also agree was the best game ever for the Sega Master System.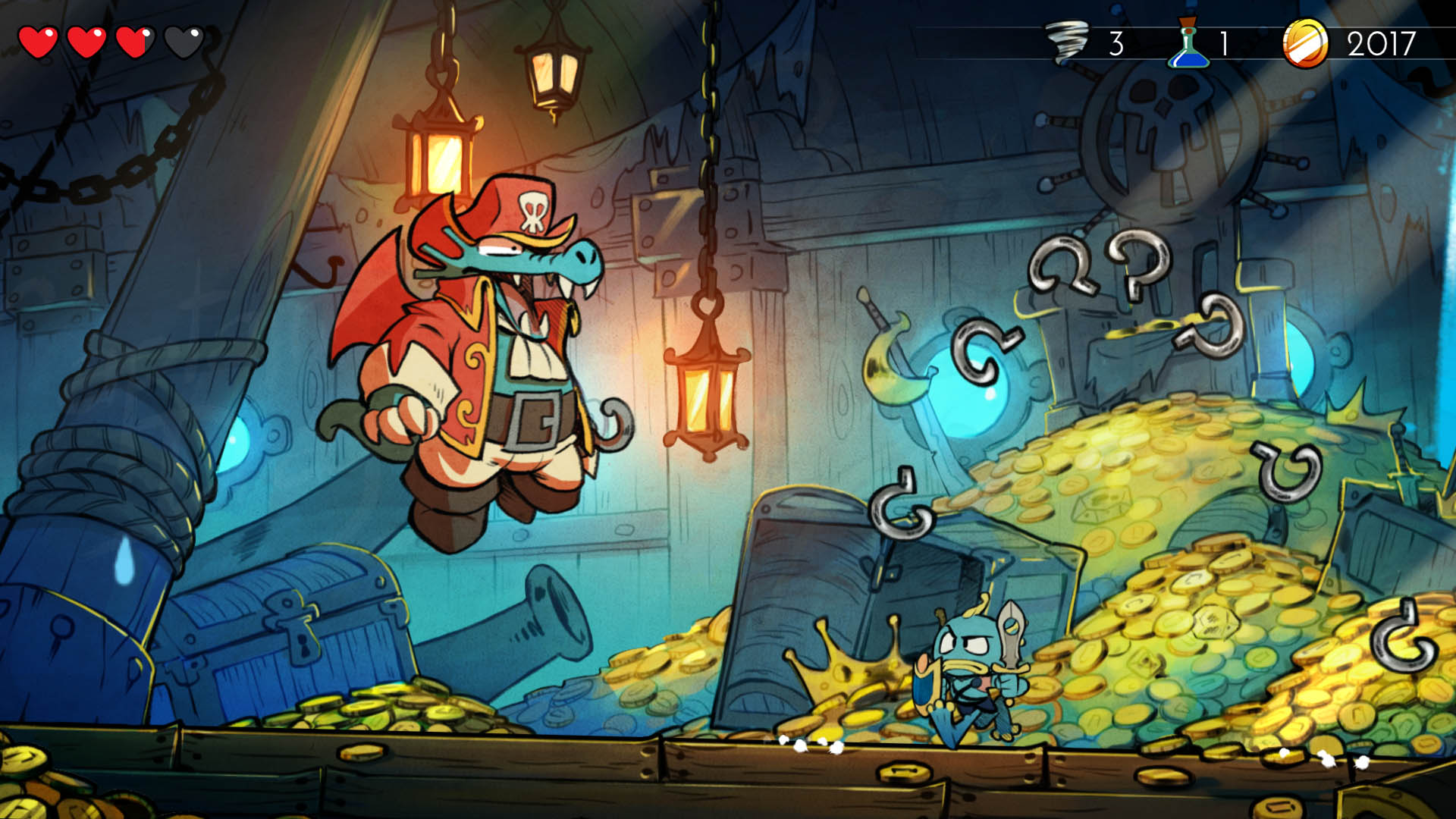 Wonder Boy III: The Dragon's Trap is now available for the Nintendo Switch, PlayStation 4 and Xbox One from their respective Digital stores. If you have been a gamer for as long (or longer) as I have, this is an absolute must play. Whatsmore, perfect for the Nintendo Switch for both quick and long bouts of play that you can take anywhere.
More than just a remaster, a perfectly crafted shrine to the very roots of console gaming.