Samsung Electronics Australia has announced today its new Galaxy A Series, featuring four handsets designed to support Australians to capture, share, consume content and conquer life on the go. With the Galaxy A70, A50, A30 and A20 Samsung is offering the most popular features that Australians have come to expect from a premium device making this one of the most accessible and compelling buys on the market today.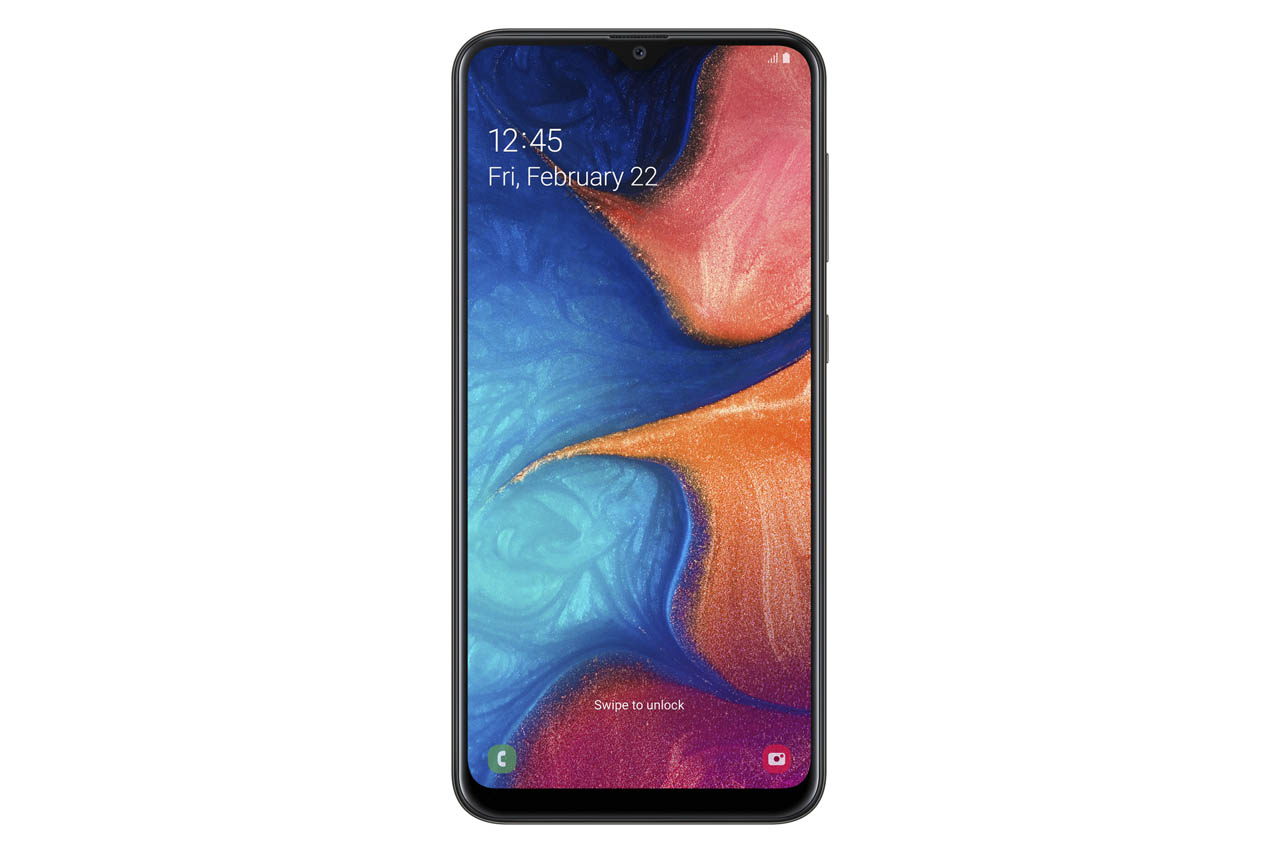 Whether you don't want to miss a moment of family memories, catch the latest cult stream on your commute or capture and share life as it happens with your community the Galaxy A Series showcases a stylish design, large display, enhanced triple camera on the Galaxy A70 / A50, powerful battery, as well as seamless connectivity.
"Designed for the digital native, the Galaxy A Series is packed with so many of our signature, premium Galaxy S Series features, giving Aussies unprecedented access to Samsung's latest innovations at an accessible price point," said Garry McGregor, Vice President of IT and Mobile, Samsung Electronics Australia.
"We believe enabling genuine human connection is paramount and that this should be available to everyone. So whether it's creating the latest meme, sharing a live moment or catching the latest viral content we want our A Series devices to be there, supporting Aussies in whatever they're choosing to do."
Samsung Galaxy A70
Featuring a 6.7" Infinity-U display – the biggest screen in the Galaxy A portfolio to date – the Galaxy A70's 20:9 display ratio and edge-to-edge screen provide a more immersive viewing experience.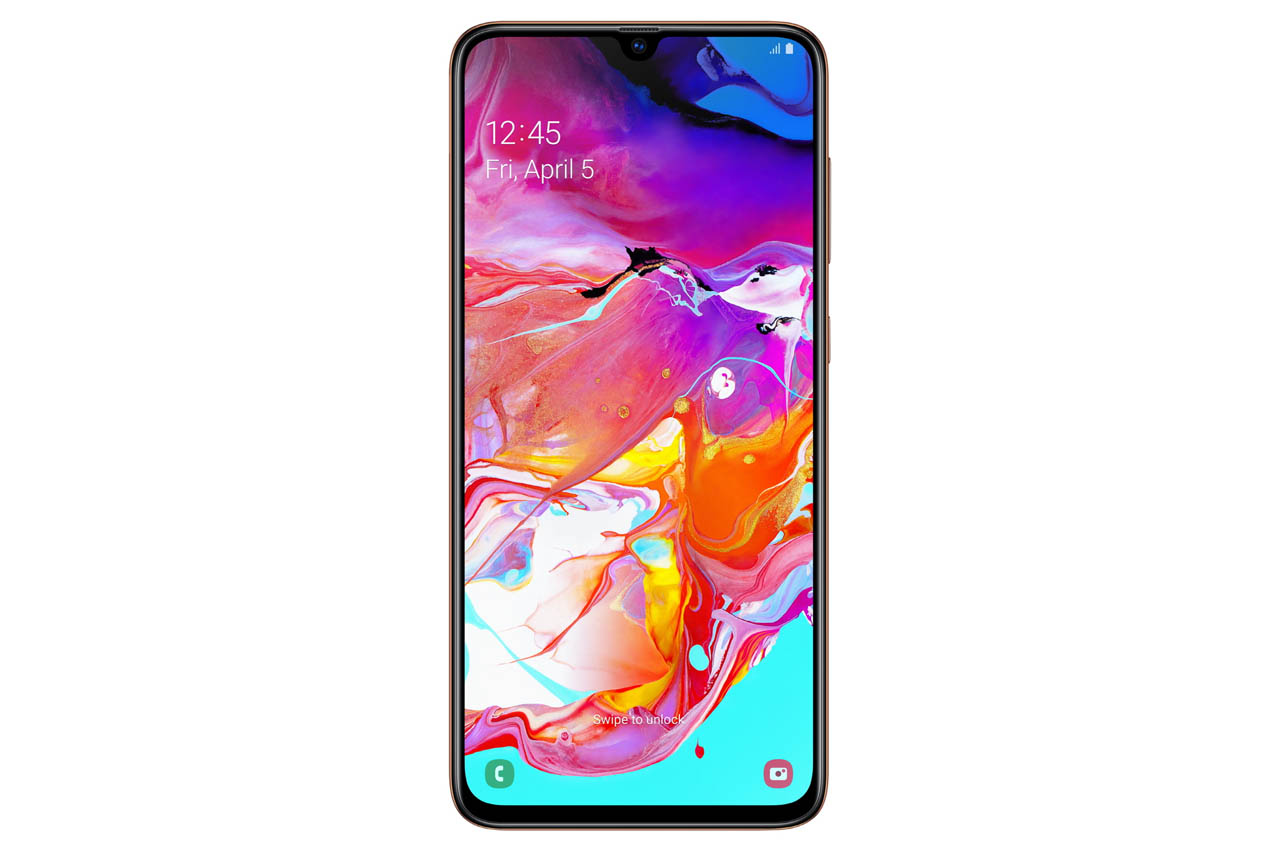 The Galaxy A70 comes with 32MP super high-resolution front and rear lenses, enabling users to capture moments without ever compromising on image quality. The handset's Depth lens enables depth of field focus to be adjusted before and after taking a shot, so people can choose what they want to highlight, while the 8MP Ultra-Wide Lens and Scene Optimiser bring out the best in what the A70 sees and captures. Plus, with Flaw Detection that automatically identifies glitches before capture, Aussies will never miss the perfect shot.
Finally, the Galaxy A70 comes with a powerful 4,500 mAH (typical) battery, offering the freedom and convenience to share, stream and play all day. With Super-Fast Charging at 25W, the A70 can be back in the action faster when a battery boost is needed.
Samsung Galaxy A50
Offering premium camera features, a long-lasting, fast-charging battery and 6.4" Infinity-U display, the Galaxy A50 keeps you connected to your world, letting nothing hold you back.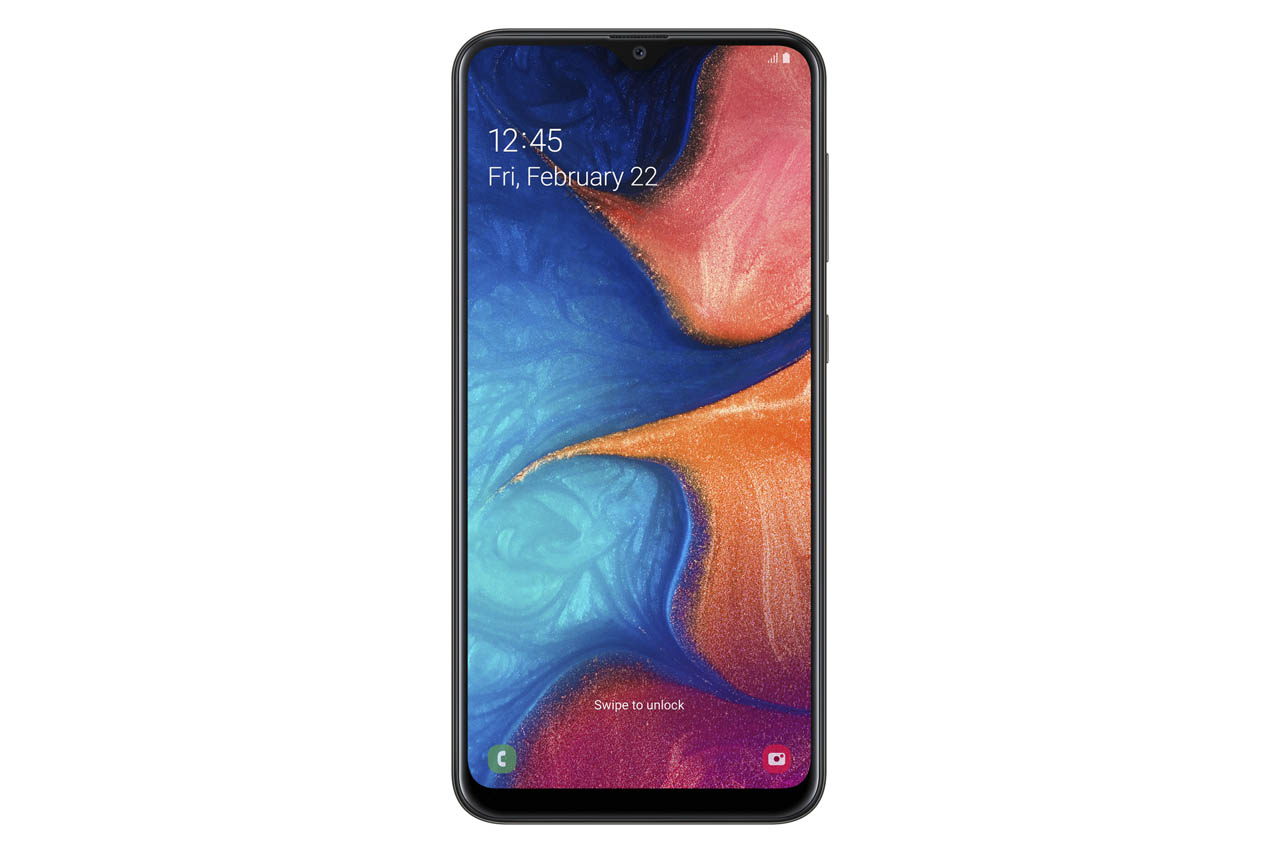 The Galaxy A50 allows users to capture and share photos with its triple camera, which is designed to accurately replicate human eyesight. The camera features include an Ultra-Wide lens, Scene Optimiser, and Flaw Detection, allowing Aussies to step up their photo game and produce incredible content live.
Equipped with on-screen fingerprint unlocking, the A50 has been designed to keep content safe and secure, while providing optimum convenience.
Samsung Galaxy A30
The Galaxy A30 is for those on the go all the time, equipped with a powerful 4,000mAh (typical), fast-charging battery.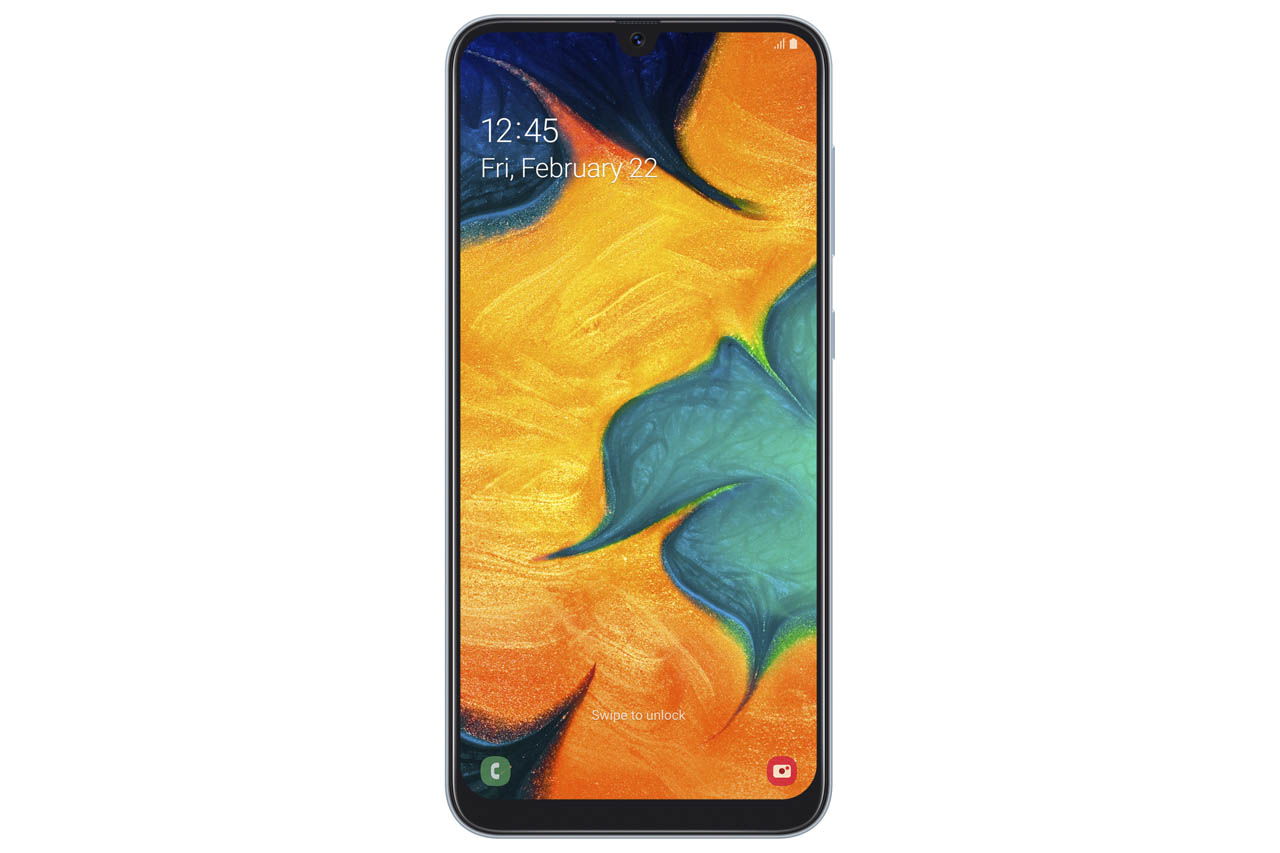 The edge-to-edge 6.4" Super AMOLED Infinity-U display offers an immersive experience, ideal for gaming, watching videos, multitasking and browsing – truly letting Aussies live life on the go without missing a moment.
The A30 also offers advanced camera features, including a dual camera with an Ultra-Wide-angle lens; simple, secure access with a Rear Fingerprint unlocking feature; and intuitive Face Unlock.
Samsung Galaxy A20
The Galaxy A20 sports a brilliant dual rear camera with an ultra-wide lens, next-gen Infinity-V display and a powerful 4,000mAh battery with fast charging capability.
The A20's 6.4" HD+ Infinity-V display delivers an enriching viewing experience with its Super AMOLED technology delivering the best colour reproduction for immersive video viewing. It also features a dual rear camera, allowing users to shoot stunning Ultra-wide videos and photos, while the 13MP primary lens enables great low-light photography.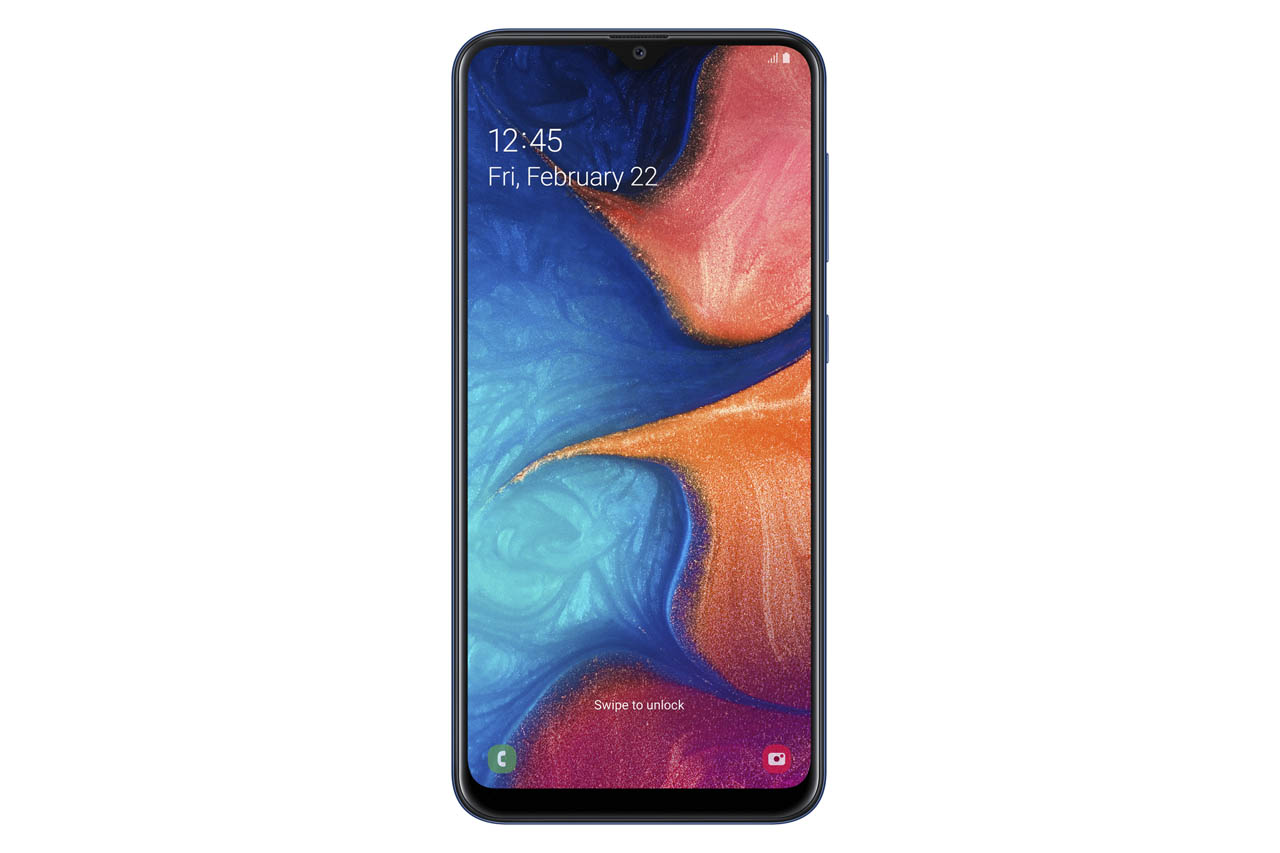 The Samsung Galaxy A70 will be releasing in June 2019, with the A50, A30 and A20 already available.
Product Specifications:
A70
| | |
| --- | --- |
| Display | 6.7" Infinity-U, Full HD+ (2400 x 1080), Super AMOLED |
| Camera (Front) | 32MP (F2.0) |
| Camera (Rear) | 32MP (Main, F1.7) + 5MP (Depth, F2.2) + 8MP (Ultra Wide, F2.2) |
| Memory | 6GB |
| Storage | 128GB, Micro SD up to 512GB |
| Processor | Snapdragon 675 |
| Battery | 4,500mAh (Typical) |
| Other Features | 25W Fast Charging, Optical In-display Fingerprint Reader, Android 9.0 |

A50
| | |
| --- | --- |
| Display | 6.4" Infinity-U, Full HD+ (2340 x 1080), Super AMOLED |
| Camera (Front) | 25MP (F2.0) |
| Camera (Rear) | 25MP (Main, F1.7) + 5MP (Depth, F2.2) + 8MP (Ultra Wide, F2.2) |
| Memory | 4GB |
| Storage | 64GB, Micro SD up to 512GB |
| Processor | Exynos 9610, Octa core |
| Battery | 4,000mAh (Typical) |
| Other Features | 15W Fast Charging, Optical In-display Fingerprint Reader, Android 9.0 |

A30
| | |
| --- | --- |
| Display | 6.4" Infinity-U, Full HD+ (2340 x 1080), Super AMOLED |
| Camera (Front) | 16MP (F2.0) |
| Camera (Rear) | 16MP (Main, F1.7) + 5MP (Ultra Wide, F2.2) |
| Memory | 3GB |
| Storage | 32GB, Micro SD up to 512GB |
| Processor | Exynos 7885, Octa core |
| Battery | 4,000mAh (Typical) |
| Other Features | 15W Fast Charging, Fingerprint Reader, Android 9.0 |

A20
| | |
| --- | --- |
| Display | 6.4" Infinity-V, HD+ (1560 x 720), Super AMOLED |
| Camera (Front) | 8MP (F2.0) |
| Camera (Rear) | 13MP (Main, F1.9) + 5MP (Ultra Wide F1.9) |
| Memory | 3GB |
| Storage | 32GB, Micro SD up to 512GB |
| Processor | Exynos 7884, Octa core |
| Battery | 4,000mAh (Typical) |
| Other Features | 15W Fast Charging, Fingerprint Reader, Android 9.0 |
[rns_reactions]