Following on from colossal single Mayhem with Whales earlier this year, Teminite continues the stellar collaborations with rising Canadian talent MDK as they release their new single Space Invaders.
Boasting hefty drums and melodic breakdowns, Space Invaders soars through earth shattering dimensions drawing on a retro video game soundscape as Teminite and MDK battle monstrous depths of bass and dubstep. Speaking on their mind-blowing collaboration, Teminite recalls:
"When I heard his epic melodies I had to jump in on a tune with him right away! The track took a long time to make, but it was most certainly worth the wait. Morgan is an extremely talented guy and you can be sure that we'll be doing more tracks together in the future."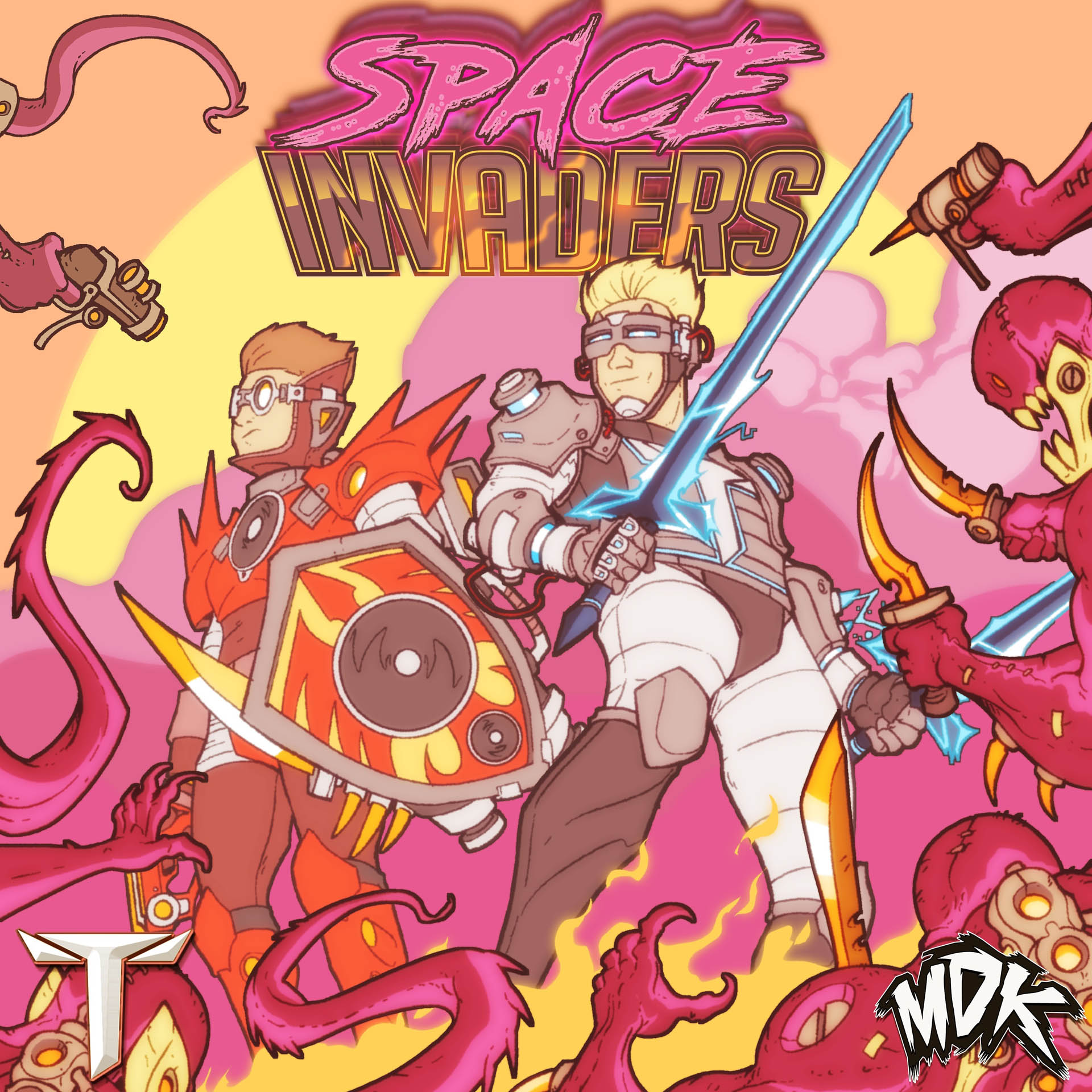 Cementing himself as an artist in demand on the global bass scene with collaborations rolling in, UK born Teminite aka Samuel Norris has been making an impact with his wealth of highly produced and intricate originals. His Uprising LP that released last year garnered phenomenal support with an impressive 1.5 million plays and counting. With a plethora of impressive accolades over his career so far, including collaboration with Panda Eyes on Highscore turning the heads of the YouTube and SoundCloud community resulting in 50 million streams, Teminite is a definite one to watch with critical acclaim that will continue to turn heads in the months to come.
Meanwhile, MDK has reached critical acclaim as a sponsored FL Studio producer with 300K YouTube subscribers whilst his track Super Ultra featured on Need For Speed: Payback. Drawing on 8bit music and retro gaming which his fans coined wubstep, MDK is a dedicated artist that has grown into his own unique lane since breakthrough release, Press Start which now sits at 17 YouTube streams and counting.
Teminite & MDK – Space Invaders is out now.