For the second year in a row, I've decided to take on the craziness of Auckland Armageddon Expo for STG.
Entertainment, gaming and technology are right up my alley and Auckgeddon is the Expo of the year for lovers of pop culture.
My day of choice this year was a Sunday, as opposed to Saturday last year. Perhaps a tad less busy at the beginning, the crowds soon began to grow and before you knew it you were standing up against hot and sweaty bodies and pushing your way through the crowds. But would an Expo of this magnitude really have it any other way? It certainly continued to solidify Auckgeddon's place as the must-see yearly event.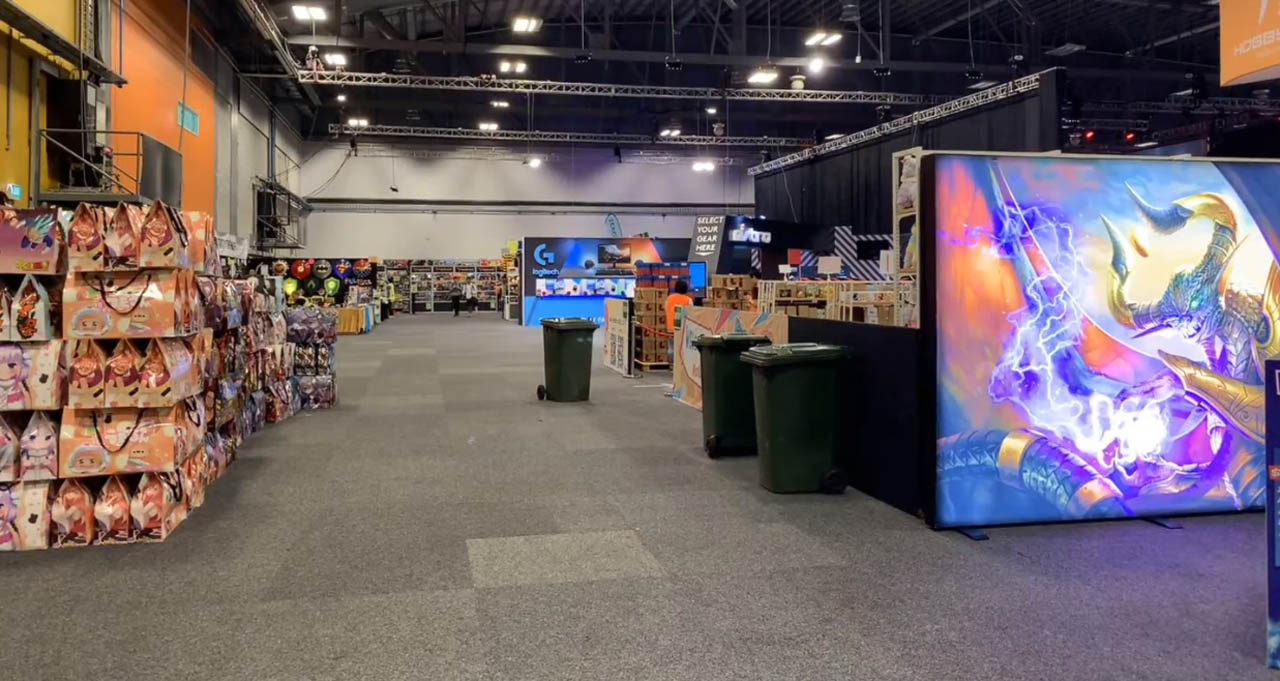 The shops were plenty but felt repetitive and sold the same products. It continued to make me realize how limited New Zealand stock can be especially in terms of variety.
If swords, pop vinyl, Harry Potter, Game of Thrones and Star Wars are still at the top of your list than you were happy. If you were looking for something a bit different like perhaps some merch from that PlayStation 4 title you're obsessed with, than you're out of luck. Of course, this doesn't necessarily fault Auckgeddon at all, it just reiterates how isolated New Zealand is and our difficulty to get new stock. Merchandise at the top of my list is a Clementine hat and Ellie from the Last of Us t-shirt. I haven't been able to find them anywhere!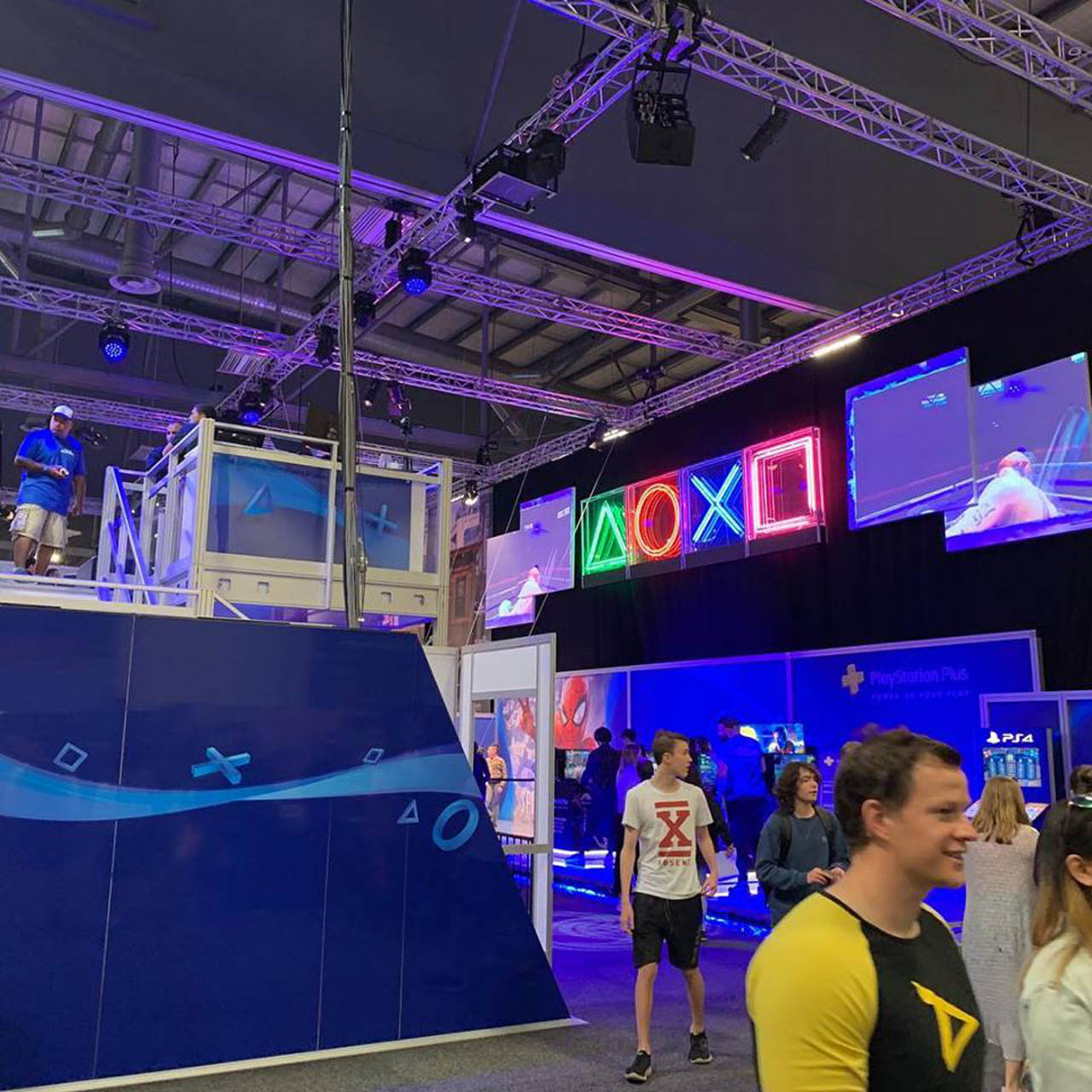 PlayStation NZ will always be a highlight mainly due to its scale and quality booth.
When those neon key pad buttons line the roof, then you know Auckgeddon is on. Gamers were able to play such games as Spider-Man, Dreams and AstroBot. Even though Spider-Man has already been released it was surprising how many people were still eager to try the demo. PlayStation's content continues to grow both in console and VR and I'm very excited to see what 2019 has in store.
The big shocker for the weekend was the lack of Xbox presence, that being there was none. It was a shame really and one we don't have an answer to, but I'll keep my ears out for any news.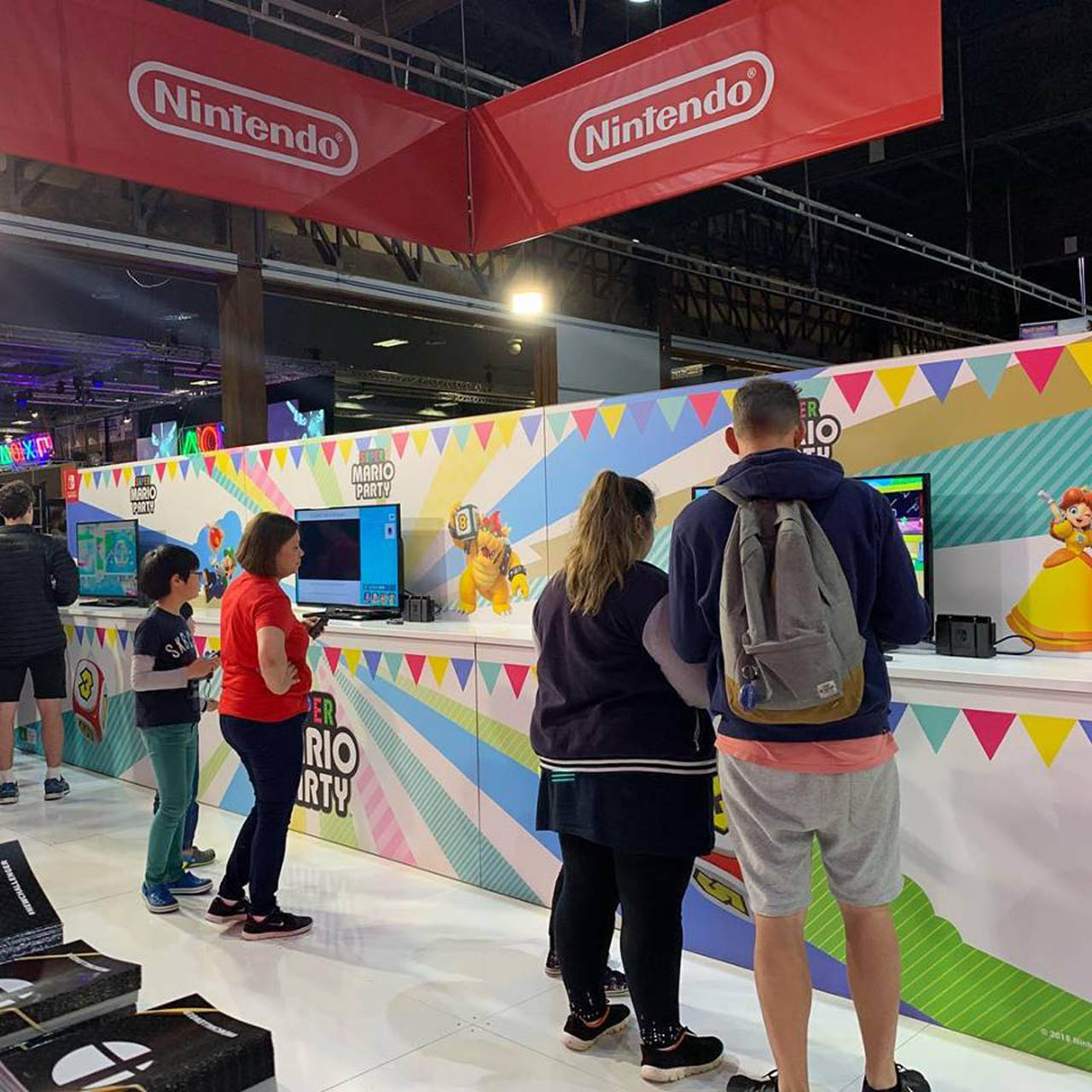 Nintendo once again solidified itself in the gaming industry and sat proudly on top with other gaming consoles. Pokemon Let's Go and Super Smash Brothers Ultimate were the go-to demos that had gamers lining up. I loved the vibe that surrounded the Nintendo stand as both young, old and everyone in between came together for games every age could enjoy without them being too violent for children or too tame for adults.
Personally, I didn't attend any panels, photos or signings as there weren't any celebrities I was interested in or from television shows I watch. This year, the Armageddon staff haven't had it easy with multiple cancellations constantly throughout the months leading up to Auckgeddon. As we all know though, October is prime month for filming and of course their work comes first. Let's hope the small team can have it a bit easier next year!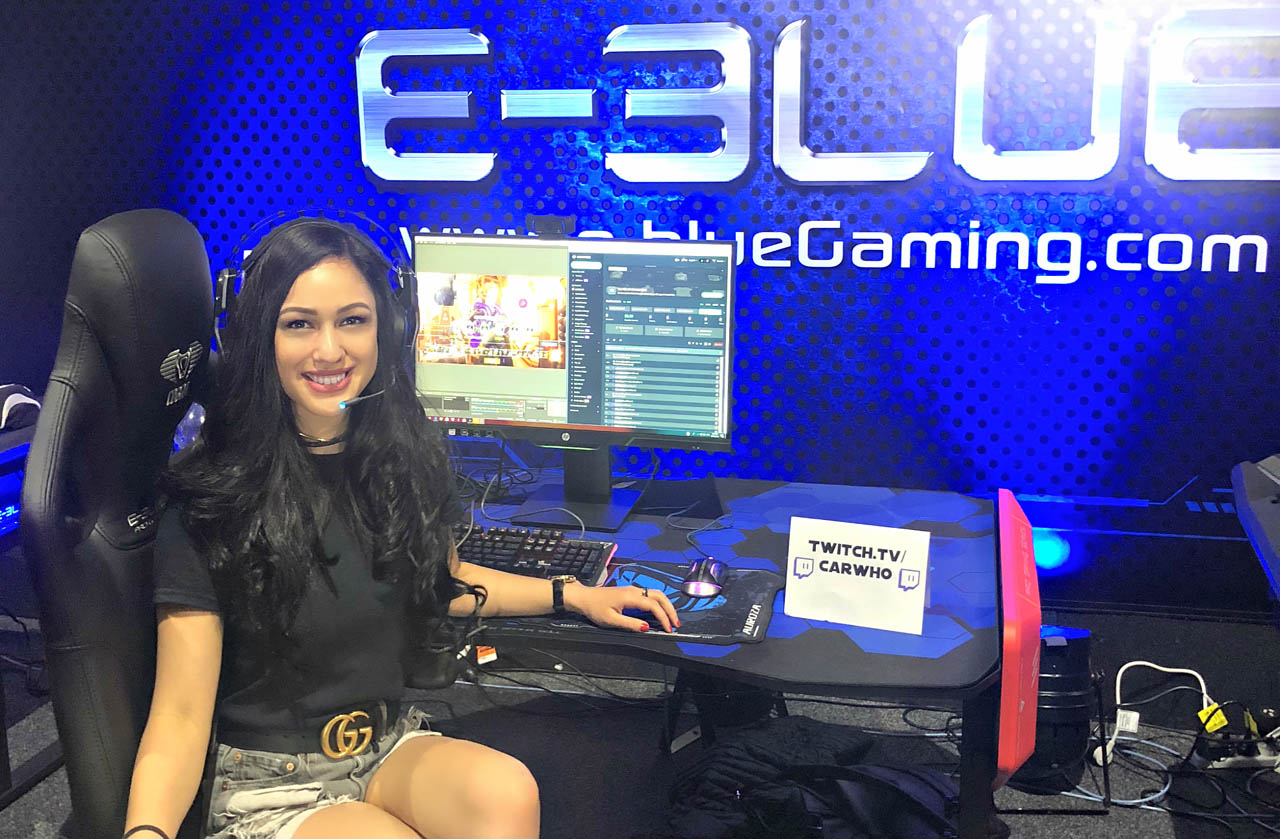 Competitions and ESports had a strong presence at Auckgeddon and although it still hasn't peaked my interest, I can understand how important and dominant it is in the gaming industry.
STG's supported eSports streamer, 'Carwho' was live with E-Blue for the entire three days streaming Overwatch and there to meet and greet attendees at the booth and even take some of them on in-game.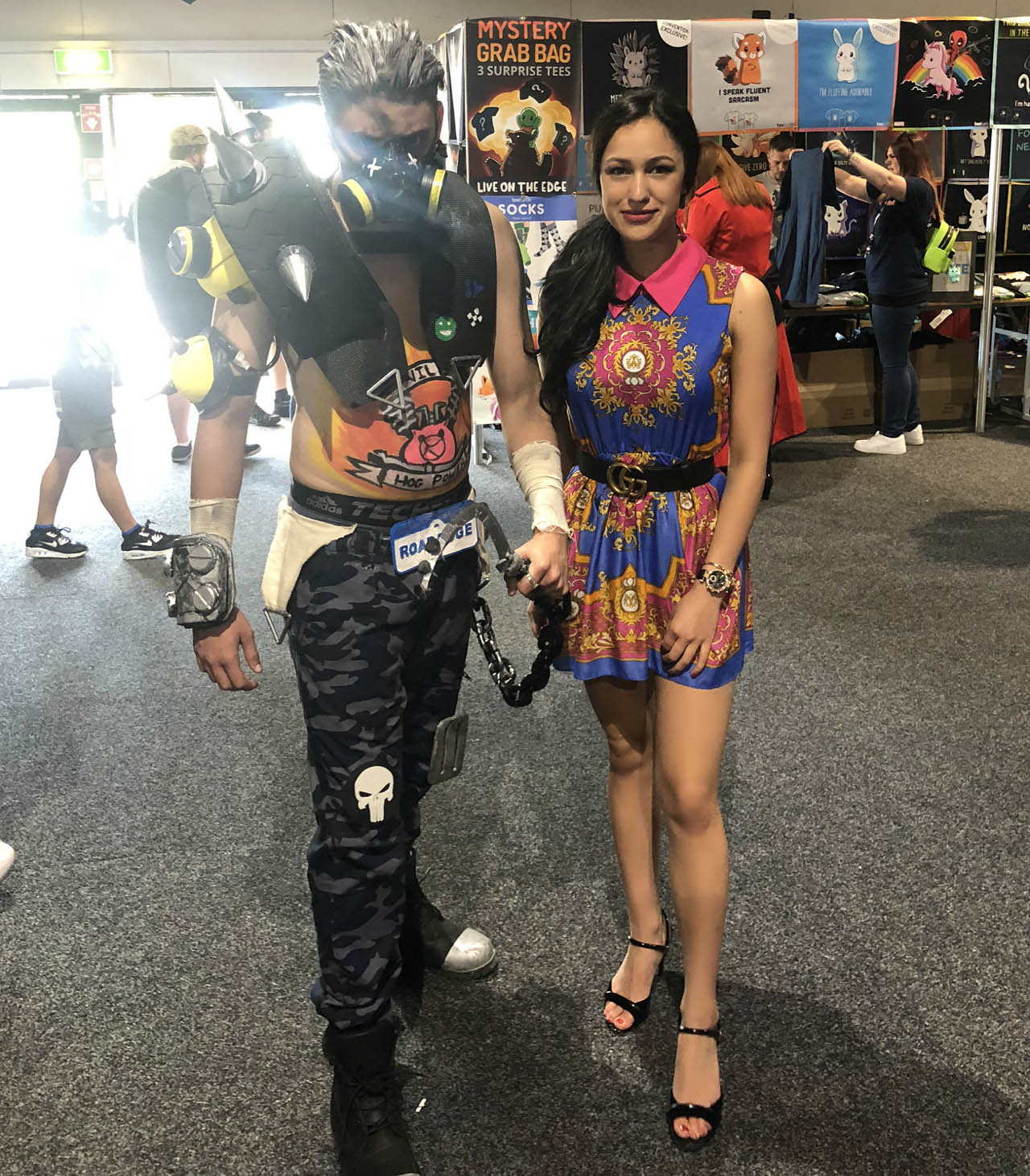 Big names like Logitech, Razer, HP and Omen had stands set up for players both amateur and professional to try their hands on their equipment with such games as Overwatch and Fortnite. Honestly, today there are so many headsets, keyboards and mice to choose from, sometimes it's hard to keep up!
Like all yearly events, before we know it, it's gone like a flash and must wait another year to experience it all over again. Auckgeddon may have been missing some of its usual key elements but never once let this effect the overall experience for its customers and consumers.
Bring on the next Armageddon Expo!