As we travelled through the misty mountains to Wellington, it wasn't long until we were greeted by the misty mountain of Sky Stadium, or perhaps the misty towering carpark and building, as a day of Autumn rain settled in at Armageddon Expo's Wellygeddon.
Despite the rain, people flocked to the yearly  event, putting aside the umbrellas (this is windy Wellington after all) and most without raincoats to get a sprinkling of rain on their everyday outfits and extravagant cosplay costumes. Luckily we managed to pay for a carpark at the event location, even though the carpark chaos and sheer high numbers was insane. Although expensive carpark pricing continues to rise, it certainly made the journey to the event short and easy.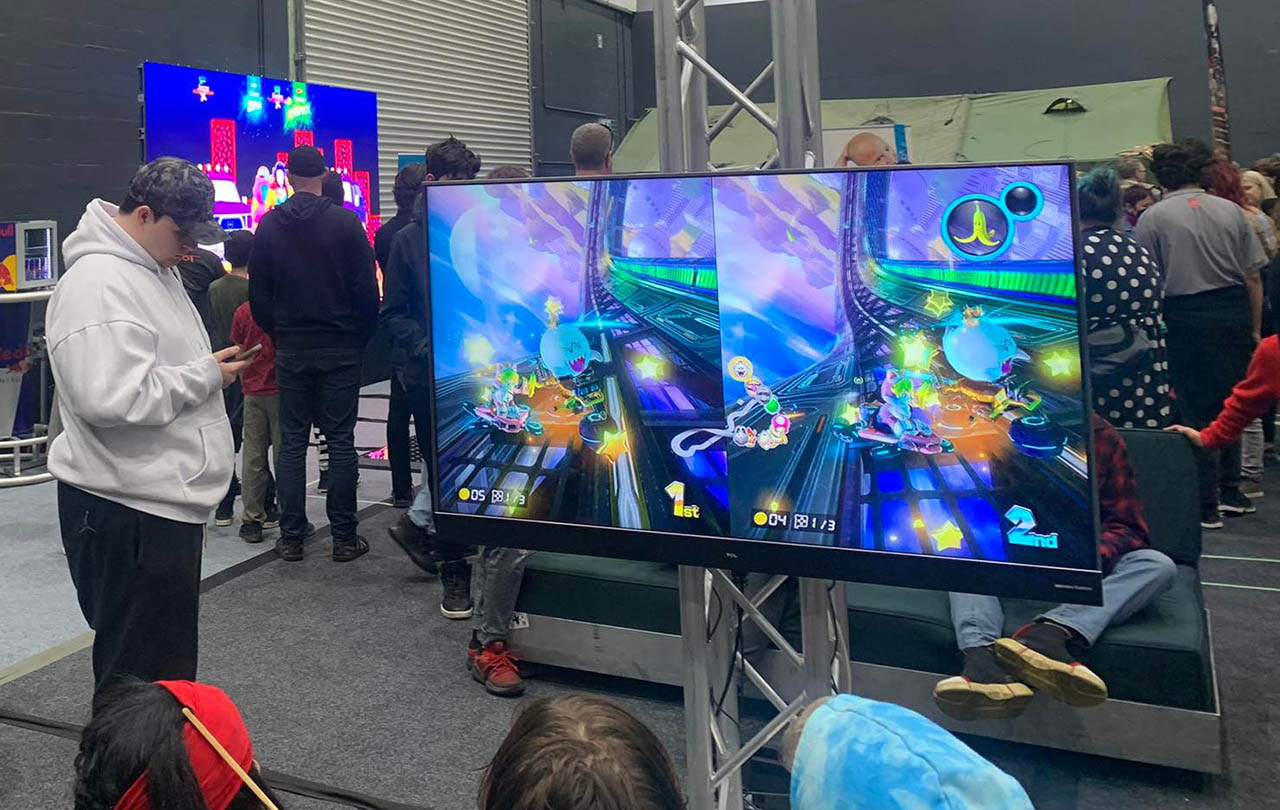 After rushing to find the bathroom because of the long journey to get to Wellington and to get inside the event as we needed to wait to receive our media passes outside, the size and design of Sky Stadium made it quite the task to access the bathroom facilities. It may seem like a pointless thing to point out, but with the number of people and various ages at the event, no doubt needing easy access to such facilities, I wonder if they struggled to find these locations quickly as well, unless just happening to stumble upon them on their journey.
Bathrooms aside, it was time to tackle Wellgeddon. The ring design of the Sky Stadium was very familiar to me, but the frustrations of this design never seem to cease, even if I tried to remind myself to take my time, and not be in a rush. You know when you're at a shopping centre, or walking along a path and a group of people just stop to have a chat in the middle of the space? That happened here too, despite the already minimal room, especially in certain parts of the ring. This caused build up and a back log of bodies bashing against one another quite often, soon relying on handholding to not loose my partner in the chaos.
Breathes of fresh air occurred on and off throughout the journey of Wellygeddon, and when I mean breathes of fresh air, I mean openings in the crowd where you had room to stretch your legs, take a moment to regain yourself and get your bearings. Because of the high intensity 'flow' of the Sky Stadium ring design, I often found myself having to back track as I'd missed something and being a woman of average height, I simply couldn't see what I was missing out on at times.
Post pandemic world, artist alley continues to be my favourite new appreciation for the local artists. Finding unique gifts or household items is what I've loved for years. I will admit I never used to give artist alley as much attention years ago, across all Armageddon Expos, as I was often distracted by the bigger brands and names, but when you take that away (which I am still quite gutted about), you're left to admire the smaller things in life, for Armageddon Expos, that's artist alley.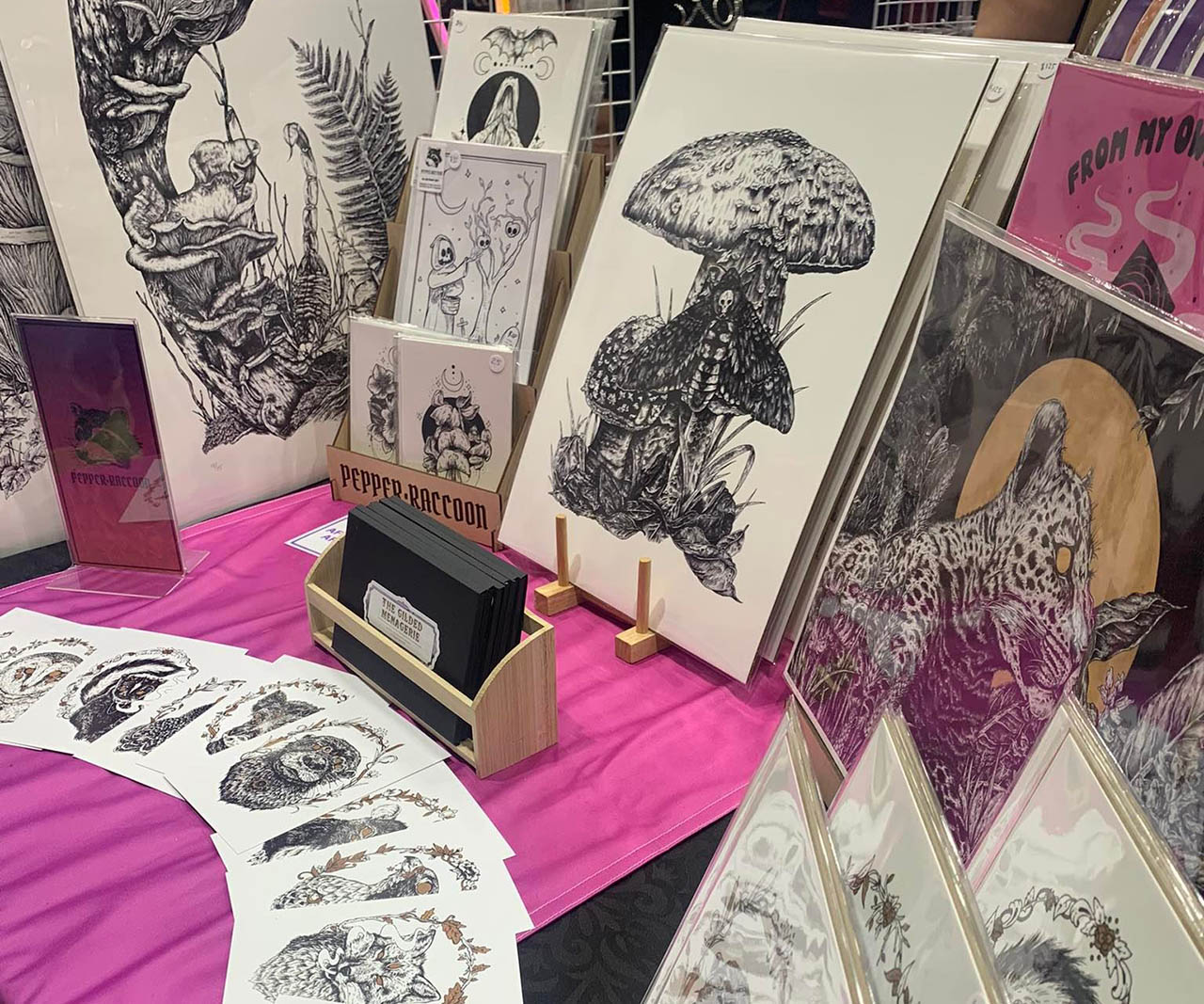 I do wish I had the insight into understanding why bigger brands and names no longer seem to be attending any Armageddon Expos anymore. There was nothing better than the excitement of experiencing new games or previews of technology as they'd just made their way to our shores or were going to.
This 'wonder' made me feel less isolated in comparison to the rest of the world and excited for new things to come. Now we can all only hope to have access to such events overseas, which isn't practical for a lot of people.
As mentioned earlier, the weather didn't stop people from attending Wellygeddon, with crowds bustling and cars jam packed not only in the Sky Stadium carpark but also out onto one of the main roads into Wellington city. I wonder what pulls others into attending the Armageddon Expos with their families when a lot has changed about the event since Covid, with a lot less big brands, big shops and celebrities. For myself, anything entertainment related is my go to and I'll never not jump to the opportunity to experience an exciting event.
Ranging from swords, food, pop vinyls, and artwork in all its forms, the local vendors and artists delighted people with their stalls and abundance of goodies to choose from. Although missing the big brands still, for video games and technology especially, we can always rely on the locals of New Zealand to come together and put on a fun event.