Let your ears go boom.
Alongside the early release of Samsung's Galaxy S21 series of smartphones was the launch of their new wireless buds model – Samsung Buds Pro.
A mix up in design between last years bean shaped Buds Live and the Buds+ the small Bluetooth connecting inner ear earphones can belt out a tune and then some.
In their newest model Active Noise Cancelling (ANC) has been taken up a few notches and can be turned on and off as needed with a tap sequence on either of the buds.
The ANC is superb. Flawless. When on you can actually notice the filter doing its job as even a noisy environment such as a public place or CBD is blocked out while your streamed media is the focus point – and that's all you hear.

The reverse of that is also designed extremely well – using the in-built microphones the Buds Pro interject outside sound, making you aware of any potential hazards while rocking out down the street.
As with all prior models the Buds Pro have AKG audio enhancement.
When I first received the Buds Pro and synced them up via the Galaxy Wear app – one of the first things I did (and always do) is see what maximum volume is like.
Having been an almost fulltime user of the Buds+ I was expecting a similar result.
I was floored. They are louder, audio is crisper and bass is most definitely deeper.
To be sure I wasn't imagining it – I compared the Buds Pro to my beloved Buds+. My ears were not deceiving me.
Buds Pro sure do go off.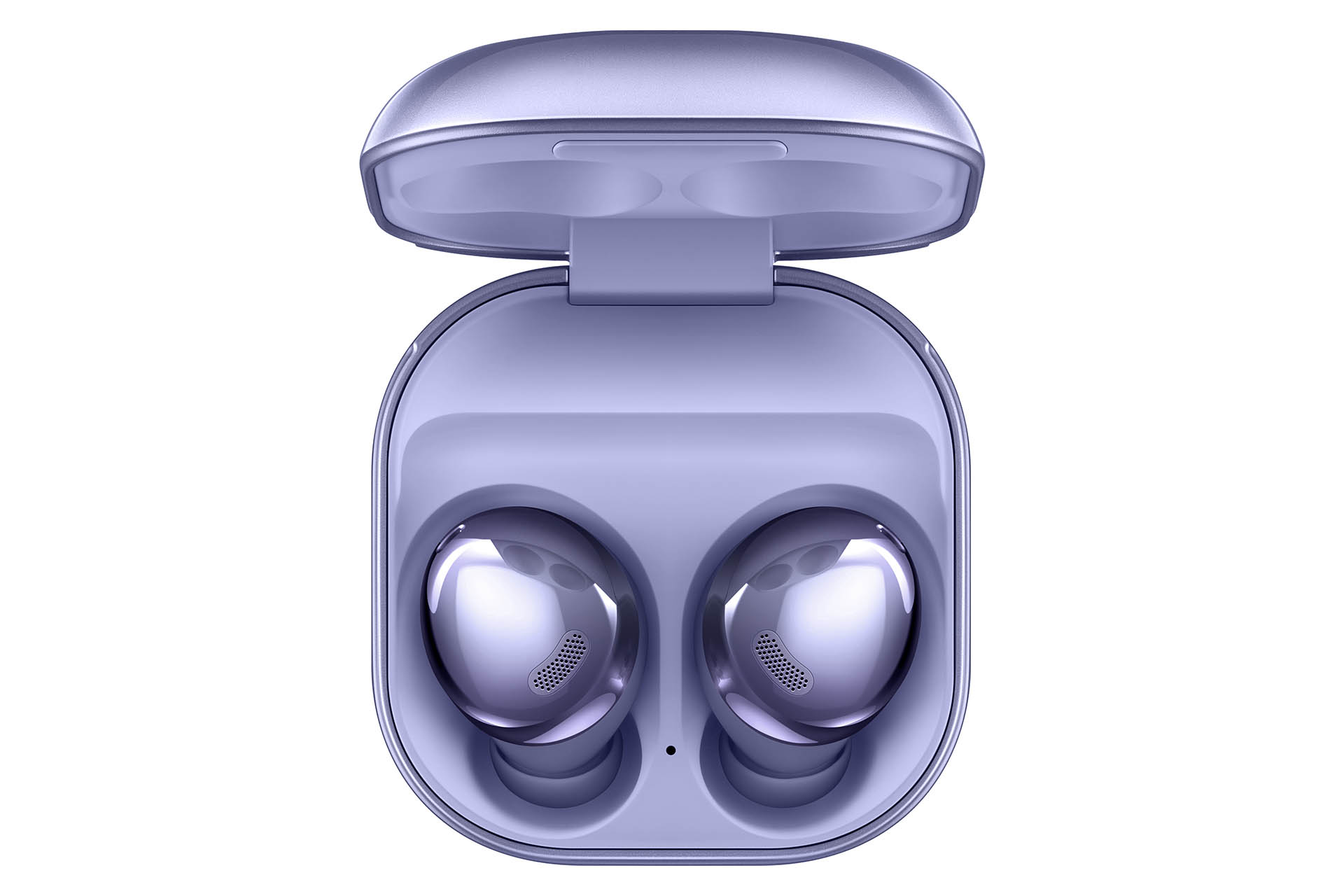 Samsung could have left it there, but didn't… the Buds Pro also feature head tracking and 360 degree sound with Dolby Atmos.
Playing mobile games while using the Buds Pro and in fierce battle it gives you the simulation of actually being right in there. As you move your head around audio will counterclockwise with your movement – what was coming up on your right is now directly audible in front of you as you turn. This worked really well with Call of Duty Mobile, PUBG and Fortnite.
The tap gesture has been retained to control your audio, from pausing, skipping and answering calls handsfree.
The Buds Pro feature three microphones in each bud (four if you include the High SNR mic). Another feature of these is Ambient mode – this is designed to hear voice clearly even while streaming media.

This Ambient mode is made possible with the dual mic array joined with the High SNR mic and the inner mic.
Have more than one smartdevice? Easy. Samsung have a switcher built in where if you have synced the Buds Pro to more than one device you can seamless switch between your Samsung smartphone over to your Samsung tablet.
Want to stream a series or film with a mate – then Samsung have you sorted for that too. You can pair up two sets of Buds Pro on one device – thus streaming the audio simultaneously to both sets.
And if you lose your Buds you can find them, even if they are offline (dead battery).
The charging case is that of last years Buds Live, so slightly bigger.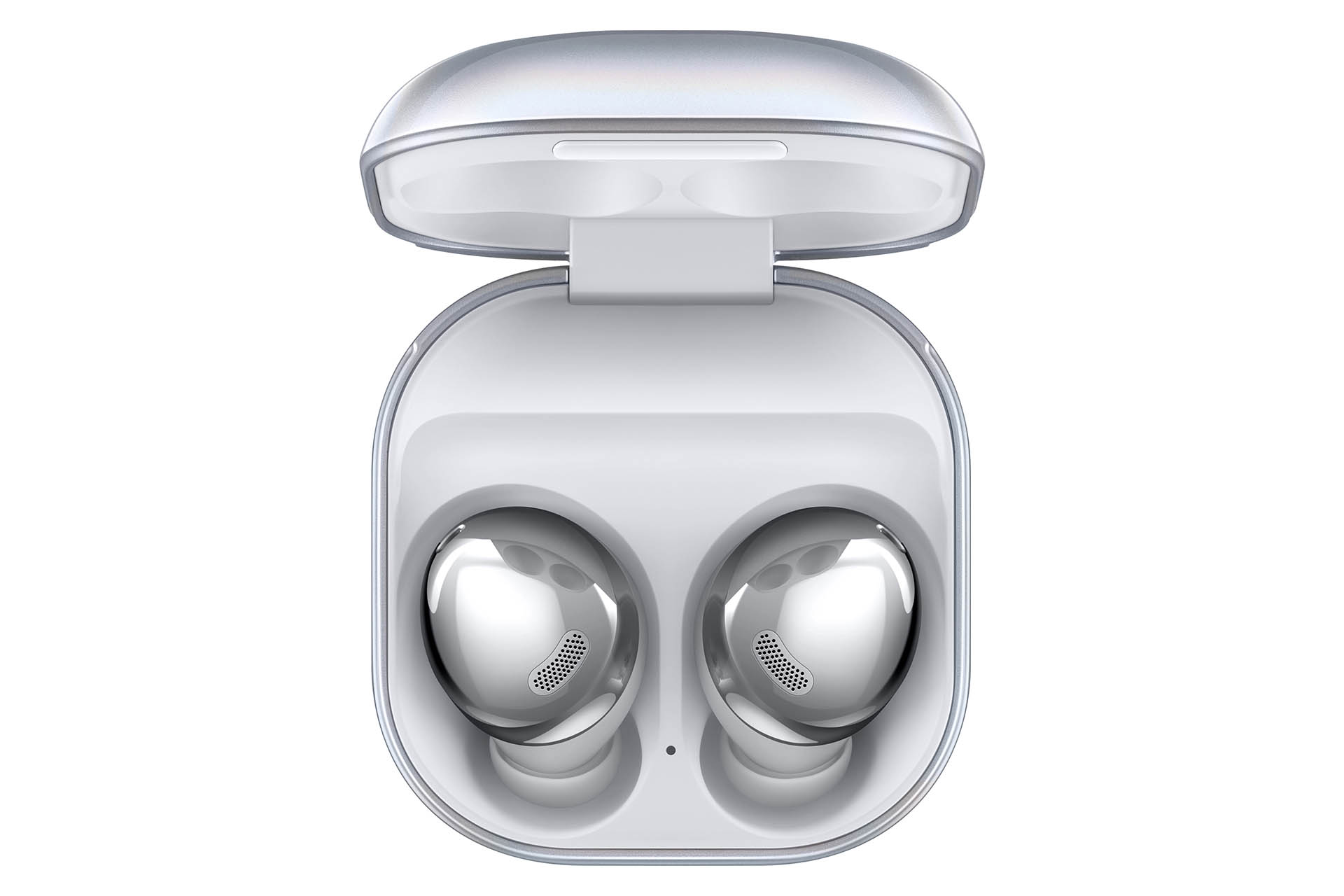 I loved the design of the Buds Live and the charge case – but the audio quality, for me anyway, wasn't all the way there due to not having an inner ear tip.
Buds Pro will give you up to 28 hours of use from full charge. Each bud will last up to 8 hours and a quickie charge of around 10 minutes sees your right for around and hour and a half.
The Galaxy Buds Pro have the highest water resistance rating in any wireless earbud – IPX7. Water proof up to one meter, so if you drop a Bud in to a puddle, other than it getting a bit dirty, should still pump out the jams as normal.
Samsung have absolutely gone all out with the Buds Pro, thinking of every use scenario, environments and pack jammed so much micro tech in to each Bud that it makes for the premium Galaxy Buds that you should you invest in.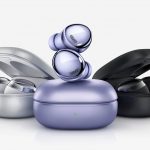 Samsung Buds Pro Review