Go live, go loud with Samsung's newest inner ears.
Well, kinda inner ear.
The new Galaxy wireless buds, resembling more of a bean shape, have removed the silicone tips that would normally go inside your ear canal which has been replaced by a more subtle silicone nub.
Universally designed to fit into the shape and curves of anyone's ear the Galaxy Buds Live ultimately wedges in to the curves – yet they manage to sit so well that you can still bounce around, run, jog or go about your usually daily routine without them falling out.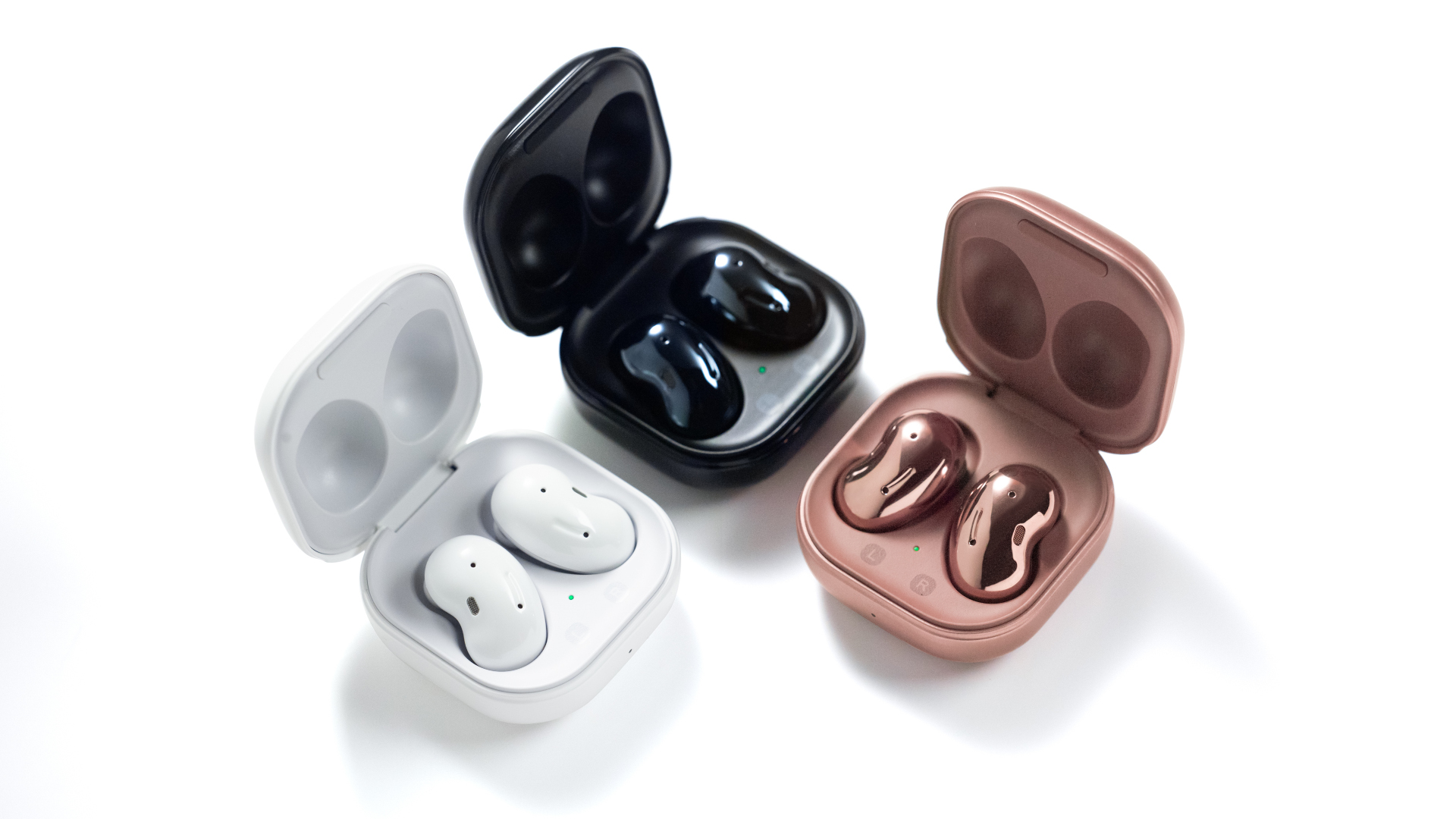 As with the Galaxy Buds+ (Samsung's last model) the Buds Live will connect to either Android or iOS (Apple) via bluetooth and customizable with the Galaxy Wear app.
Powered by AKG's audio supremeness and depending on your device, also Dolby compatible.
But the shape and fitting isn't all that's changed.
These teeny sized magic beans will pump some of the greatest sounding wireless audio in to your ears for up to 6 hours from full to empty.
The case will hold four full charges.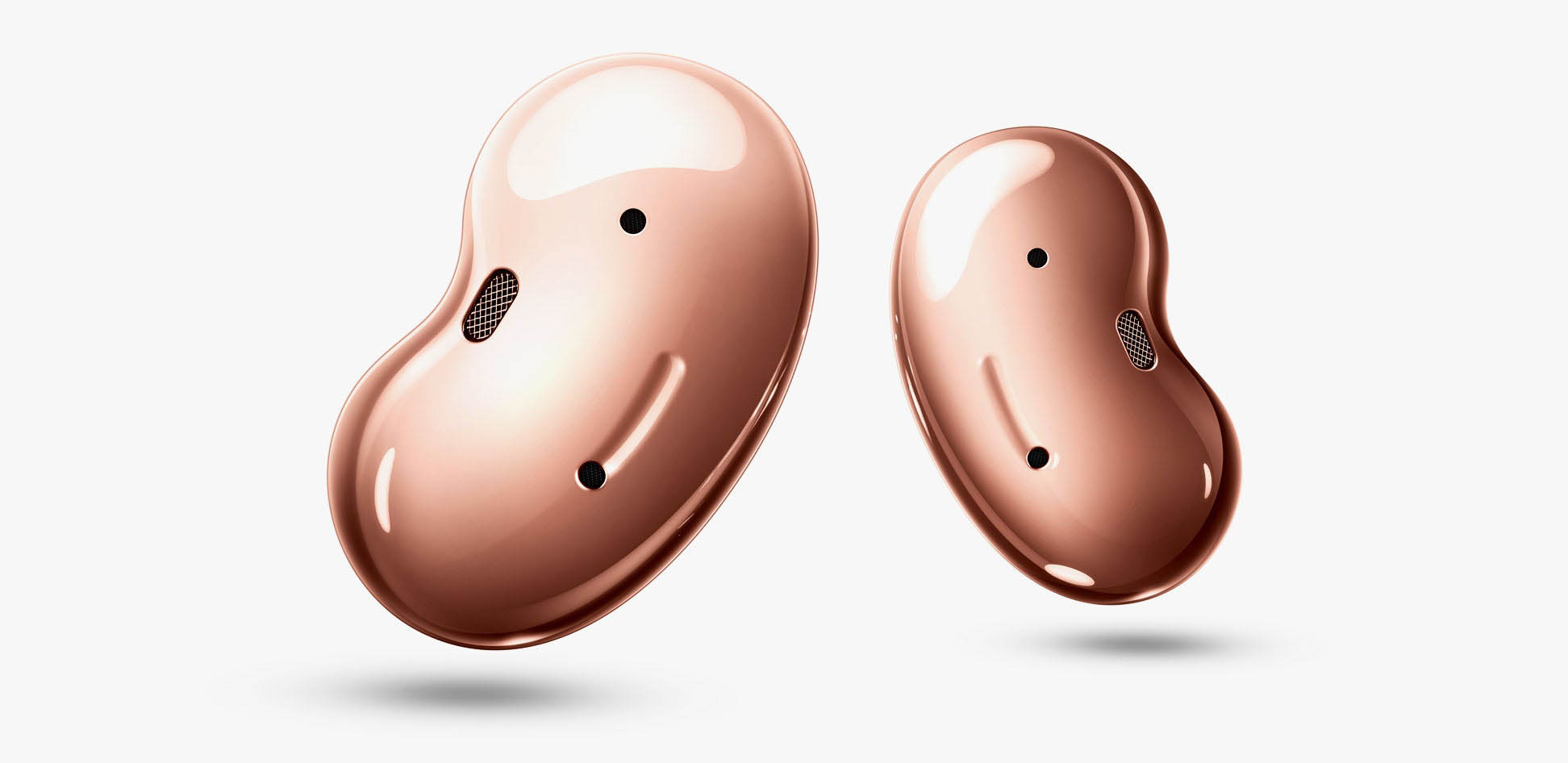 Caught short? Not a worry a quick 5 minute charge will give you an hour of playback.
And it actually does. The unit that STG received from Samsung was dead flat on arrival. After an approximate 5 to 6 minute charge on a Samsung wireless charge pad I synced them up, popped them in and got 70 minutes use before they died.
Active Noise Cancellation and touch controls are still there for audio playback, handsfree calling and so on and each bud has it's own mic for dual audio when in a call and is used in ambient mode when you need to hear the environment around you while rocking out.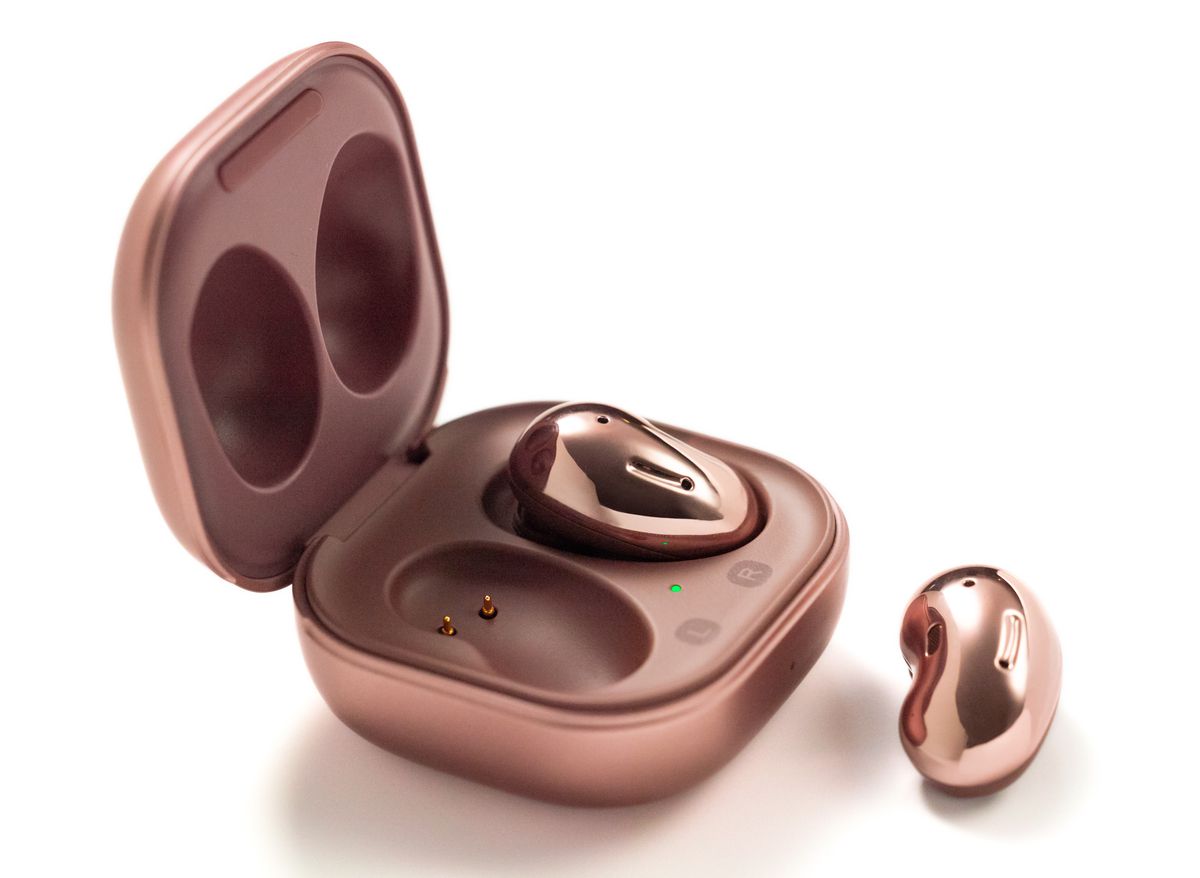 If you have been using wireless buds, Samsung or other brands, the Buds Live will take a bit of getting used to (hell, I remember the very first iteration of the 'Buds' from Samsung called Icon X and they took a bit of getting used to at the time).
By habit you'll feel as though they are going to fall out or aren't positioned right – but that is just due to them not being inner ears. It feels like something isn't quite right when you first pop them in and they do take a bit of getting used to.
Before you know it, you'll be popping them in and (almost) forgetting that they are there.
Light to wear, superb on performance, the Galaxy Buds Live are the right step in to a less obtrusive, more hygienic way of wearing buds.