When Captain Toad: Treasure Tracker was first released on Nintendo's beleaguered Wii U, it felt like a glass of ice water to the faithful left parched in the desert.
It was everything that made a Nintendo game great – it was charming, clever and all-around adorable. Treasure Tracker gave us an expanded version of the small handful of puzzles featuring Captain Toad in Super Mario 3D World. It quickly gained a cult following, so while it wasn't the most popular Wii U game, or the Wii U game that has been most requested to come over to the Switch (The Wonderful 101, anybody?) when the Switch port was recently announced, it made a lot of people happy.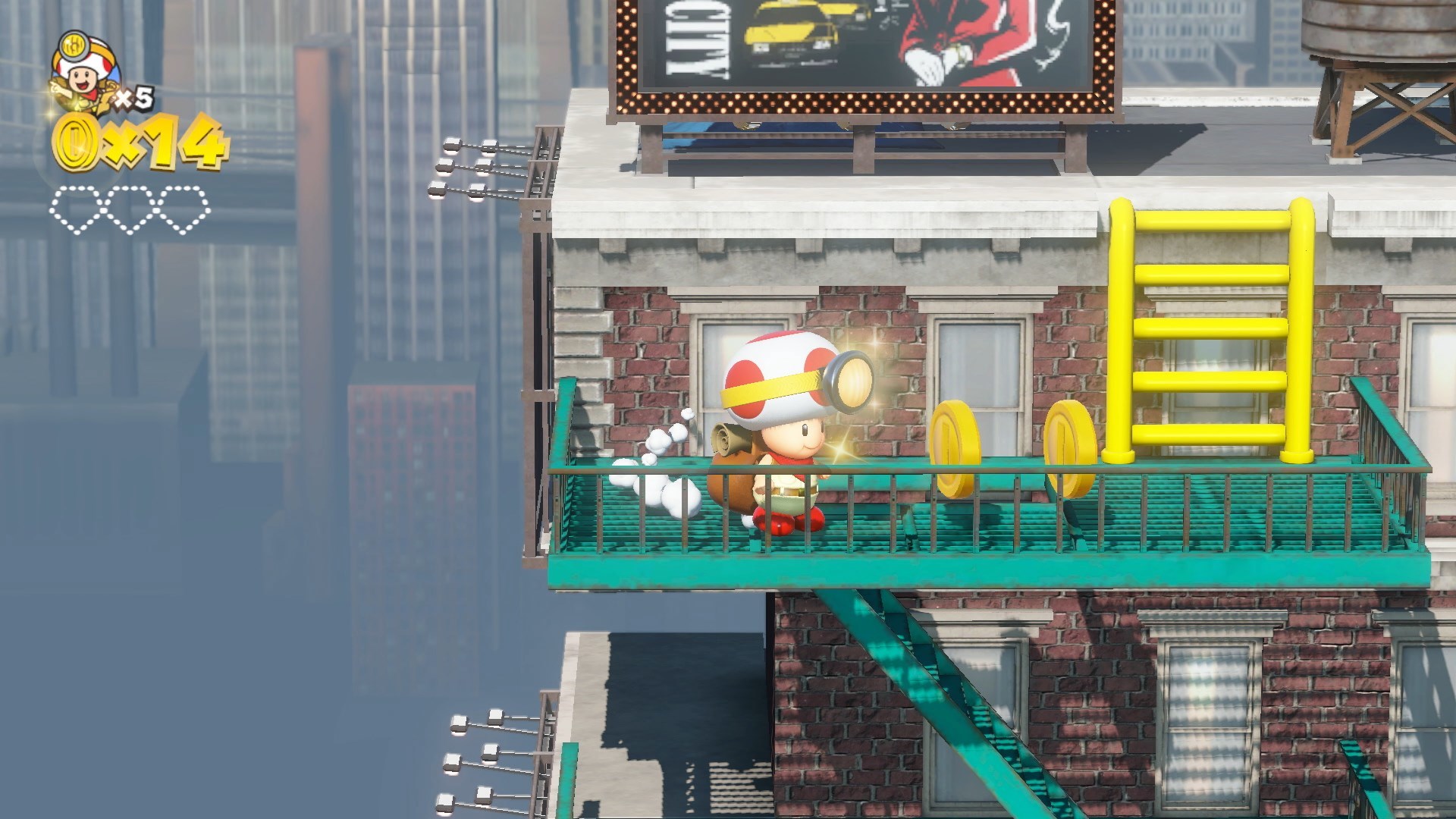 And Nintendo have done a fantastic job bringing this peculiar little game over to the its newest console. Treasure Tracker features a number of clever little puzzles based on the world, environment and items in Super Mario 3D World, though you don't have to have actually played that game to understand what to do here. Each Level has its own gimmick, and while obtaining the gold star at the end is relatively simple, each Level also contains three crystals and one unique objective (e.g. kill all the Goombas, find a hidden mushroom etc). These additional challenges provide a bit more depth to each level, and you will need to use your brain to seek these out, because some levels can only be accessed once you have a certain number of crystals.
One of the changes for the Switch release is that Nintendo has removed the four bonus Super Mario 3D World Levels for four unique Super Mario Odyssey-inspired Levels. While it's always sad to see content left out, honestly in this case it's worth it. The Super Mario 3D World levels were gimmicky at best, while the new levels are excellent, more than making up for the former's loss. They are complex, longer challenges for when you have devoured the main content. Despite that, the game still isn't very long, and for me it's best if you can share the game with a few people to get the most value out of your purchase.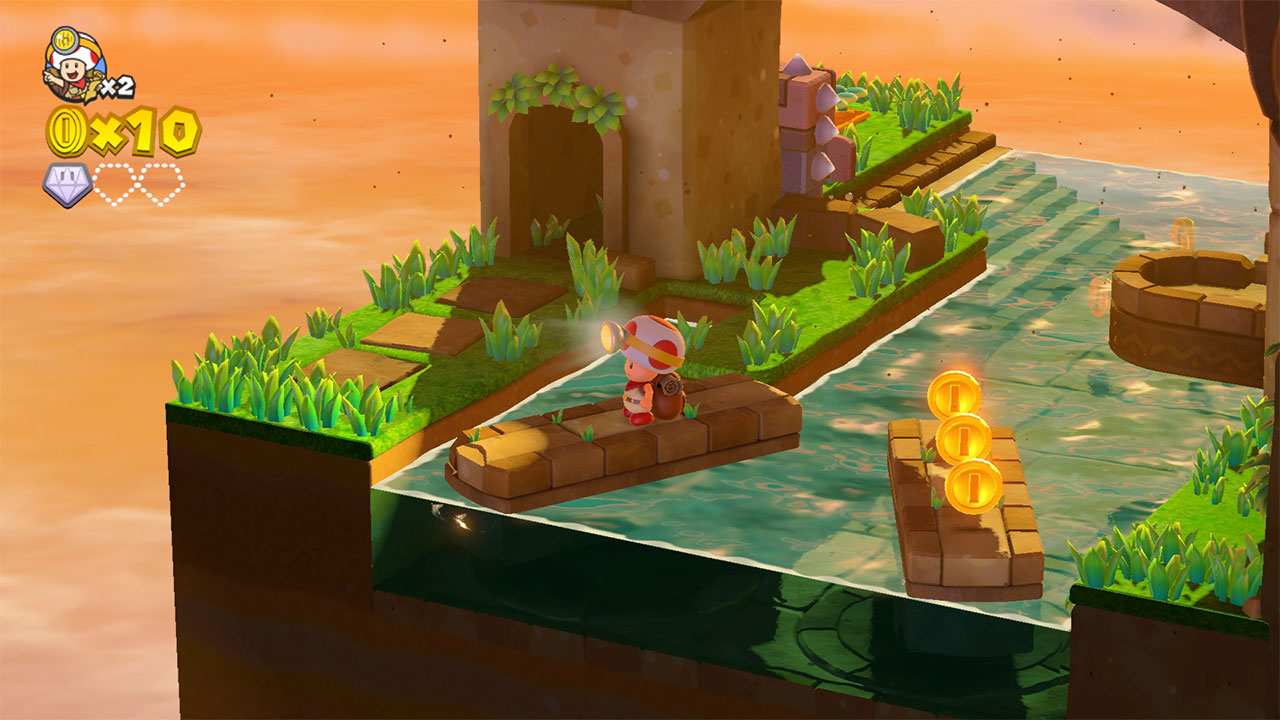 The game also now features two player co-operative gameplay for the first time, where each player controls a joy con. The left is used to move around and pick up items, while the right is used to point, interact with object such as platforms or wheels, as well as being privy to an unlimited supply of tomatoes to throw at enemies – a feature that my five year old nephew quickly fell in love with.
The team converting Treasure Tracker to Switch have intelligently adapted the complex control scheme to the new platform. For example, with no microphones on the Switch itself, those sections have been altered. In handheld mode wheels can be turned directly on the touchscreen or docked with a motion or with the joy con right stick. For me personally, the big screen remained my favourite way to play, though I actually spent most of my time with Treasure Tracker in handheld mode, and it was still a great experience.
A side note is that Treasure Tracker has also been released simultaneously on Nintendo 3DS, which is a bit of a technological marvel in and of itself. It also has the unique benefit of a really fantastic 3D implementation, in an era where Nintendo have been fairly skimpy on 3D support. Unfortunately I wasn't able to review the full game on 3DS, but if you have the system you can try a short demo that will give you a good idea of what to expect.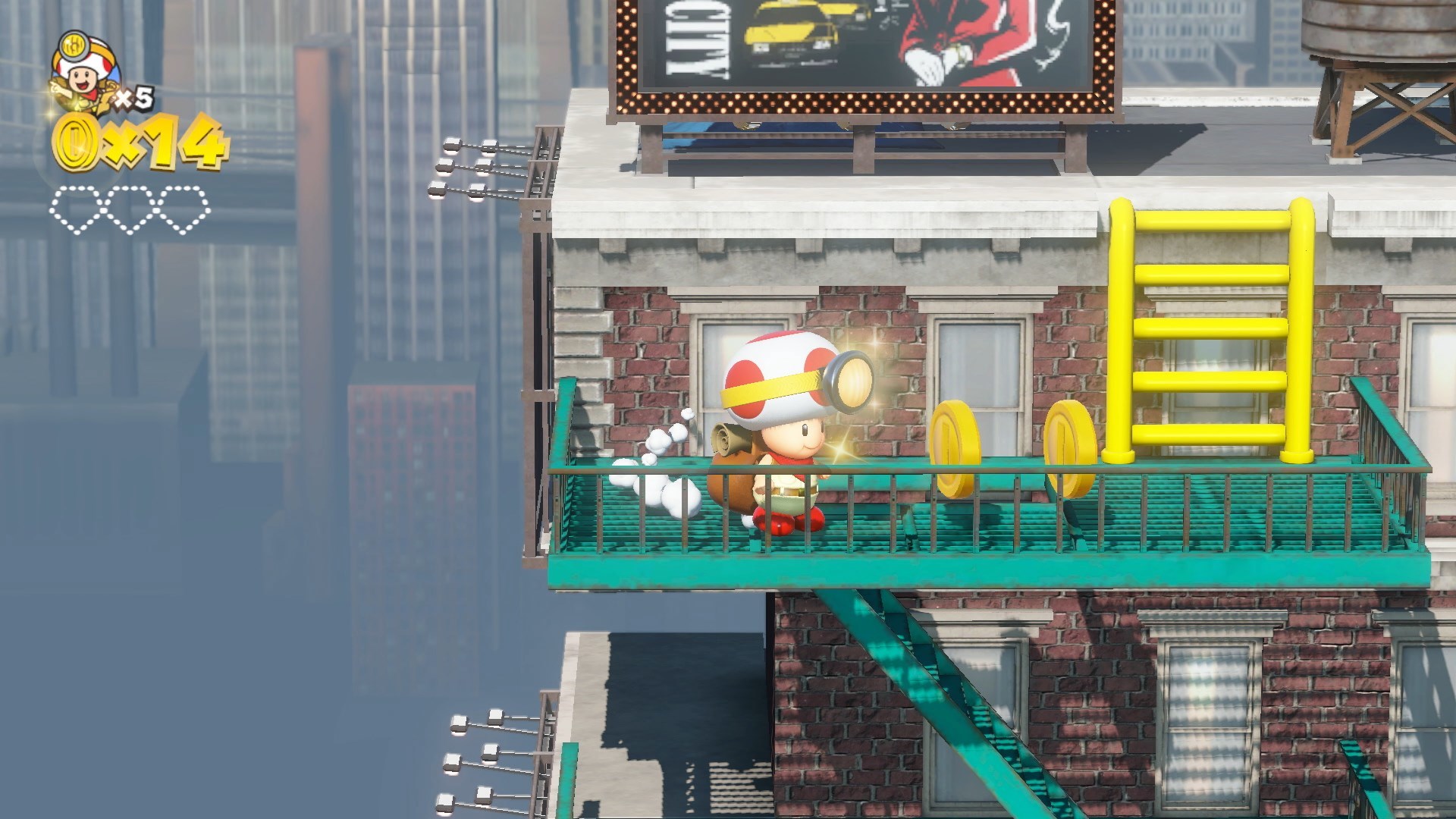 On Switch, this new and updated version runs at 1080p while docked and for the most part appears to also run at a native 720p while in handheld or tabletop mode, save for some of the bigger or more complicated levels. I'm excited to see that the Super Mario 3D World engine has now been ported from Wii U to Switch, and I hope it indicates an impending re-release of that excellent game on the Switch.
With so many first and third-party ports and new games released on Switch every few weeks it can be easy to miss some of the best that get released. And while the price is relatively high for the amount of content that you get, sleeping on Captain Toad: Treasure Tracker would be a mistake. With its charming gameplay, cute characters and interesting and varied puzzles, there's something here for everyone. Young and old, new to gaming and grizzled silver beards will all find something to love in this little game. Perhaps the treasure we were tracking all along was this game.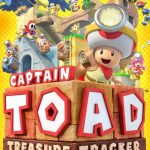 Captain Toad: Treasure Tracker (Switch) Review
Game Details
Released: July 2018
Rating: R16
Platforms: Nintendo Switch
Genre: Platformer
Developer: Nintendo
Publisher: Nintendo</p