New Zealand's PikPok has announced their latest original title I Am Monster is now available for free worldwide on the App Store and Google Play.
In I Am Monster, players are powerful Kaiju, rampaging through a city and smashing the enemies bent on destroying them. As the monsters traverse vibrant districts and new environments, players can collect unique monsters and pets to build the ultimate monster squad. The more the Kaiju smash the more they grow, evolving to enormous sizes and unlocking powerful abilities. But as the cities fight back, deploying bigger and more menacing bosses, players will have to develop their squad and grow to ever greater heights to defeat them.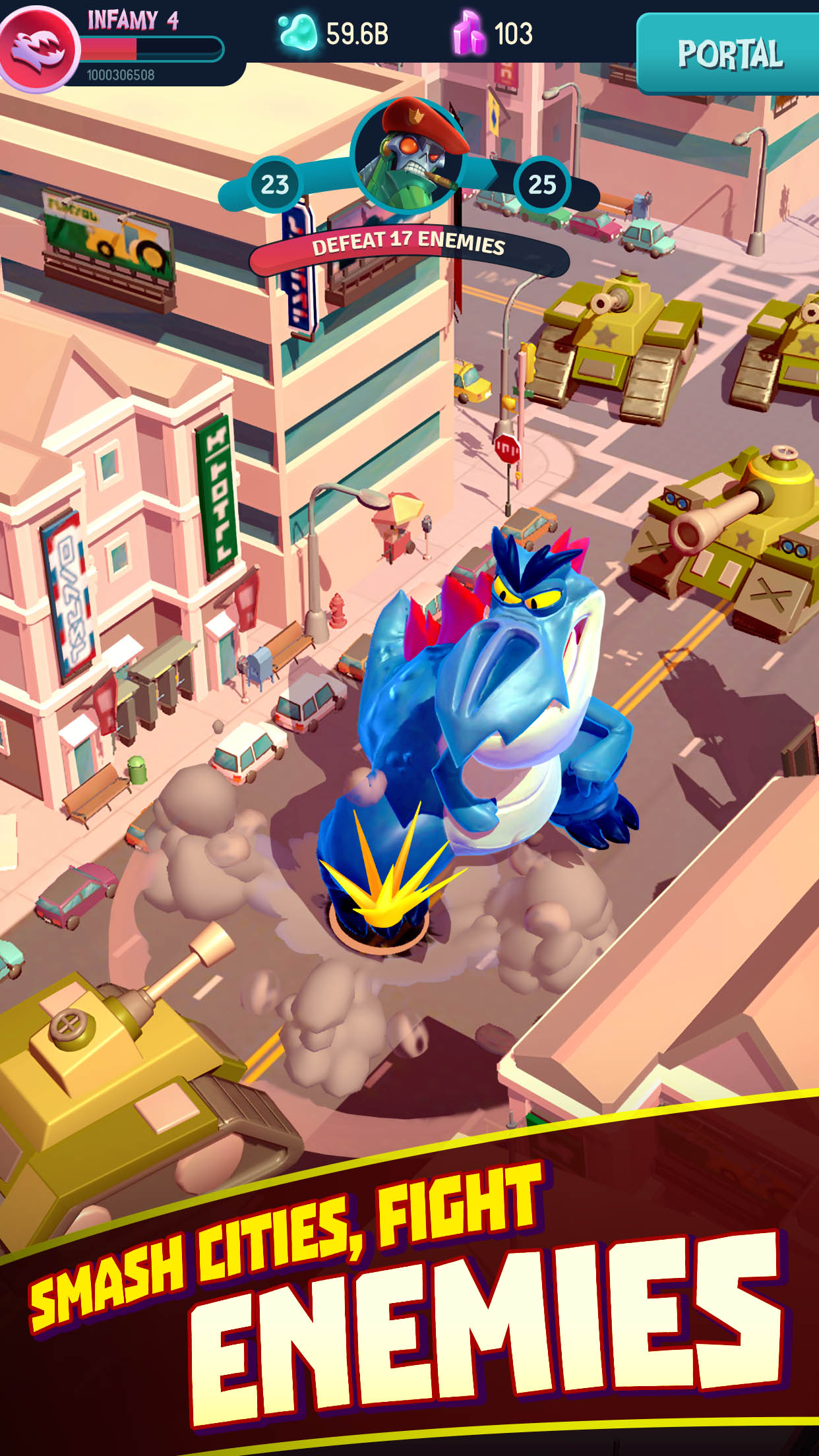 "Monster movies have been a mainstay of the film industry for a century, and we've enjoyed the opportunity to present these worlds and characters from the monster's point of view," said Mario Wynands, Managing Director of PikPok. "It's been great fun immersing ourselves in the world and characters, building on classic monster movie tropes. We think players will love the chance to take a walk in these monsters' giant, stomping footsteps."
Expanding on PikPok's portfolio of original idle games including Doomsday Clicker; and Dungeon, Inc.; Kung Fu Clicker and building on classic monster movie nostalgia, I Am Monster is brimming with action-packed colourful chaos.
[rns_reaction]