Audeze has announced to us here at STG that their  is pleased to announce that their MobiusCinematic 3D Audio headphones will now be available for purchase on online, available in "Team Copper" and "Team Blue" colors.
For gamers to maximize the capabilities of the premium headphones, Audeze has developed "Audeze HQ," a free downloadable app available on Windows and iOS. The application allows the user to customize various settings for their headphone, including head anatomy, room size for room emulation, and sound profile selection. Future versions of the application will allow firmware upgrades directly through the app that extend the functionality of the Mobius headphone.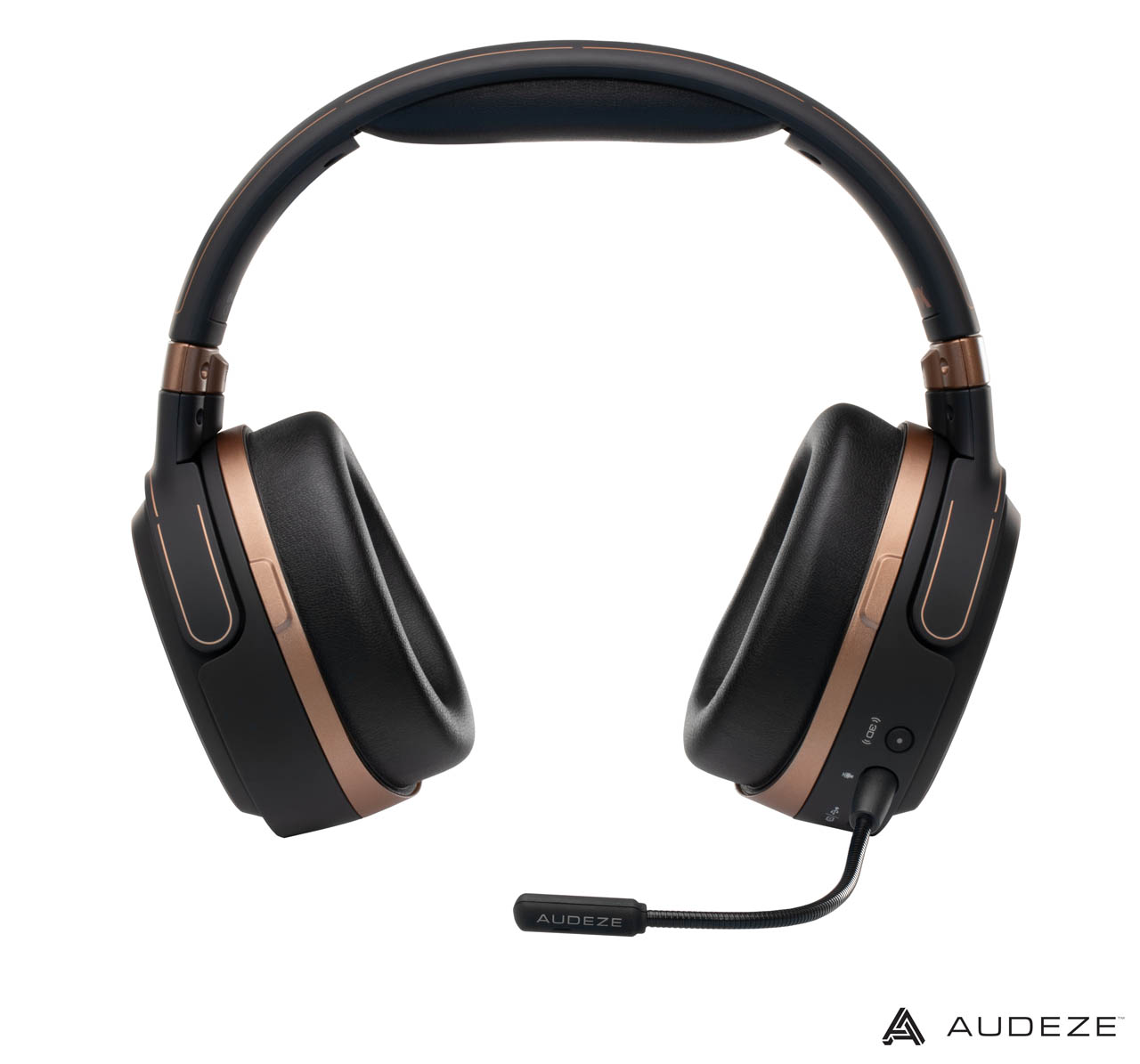 Mobius headphones give the most realistic sound experience in gaming — period. Utilizing Audeze's award-winning planar magnetic technologies with materials originally designed for space applications, Mobius maximizes the full potential of gaming audio, promoting an unprecedented degree of immersion while providing a true competitive edge. With Waves Nx 3D Technology and head tracking functionality, you can determine where those footsteps are coming from. You may just catch another player sneaking up on you.
In addition to the best sound quality, Mobius was designed with contoured memory foam ear pads and adjustable headband for the utmost in comfort and natural noise reduction. Mobius has built-in mute, mic, and volume controls, with a detachable boom mic. With fully-integrated surround sound functionality, Mobius headphones will put you a step ahead of the game.
Audeze Mobius retails for $399.00 USD and can also be purchased directly from Audeze HERE  and now at Amazon.com.
[rns_reactions]