During their Live @ EA PLAY, Electronic Arts, in collaboration with Lucasfilm, announced that fresh new content will be released in Star Wars Battlefront II through themed seasons that will allow players to continue their Star Wars Battlefront II hero's journey in a world that is constantly growing.
All players will have access to these free content drops that will include a mix of new locations, characters, vehicles, modes, weapons, star cards, and more. Players will also be able to participate in regular live events and challenges that will come with their own special rewards. The first free season will be coming in December (2017) after the game's launch and will be inspired by the upcoming film, Star Wars: The Last Jedi. Through the relationship with Lucasfilm, this season will include Finn and Captain Phasma as new playable heroes, a new planet location known as Crait, a new space map above D'Qar, new events, rewards and more.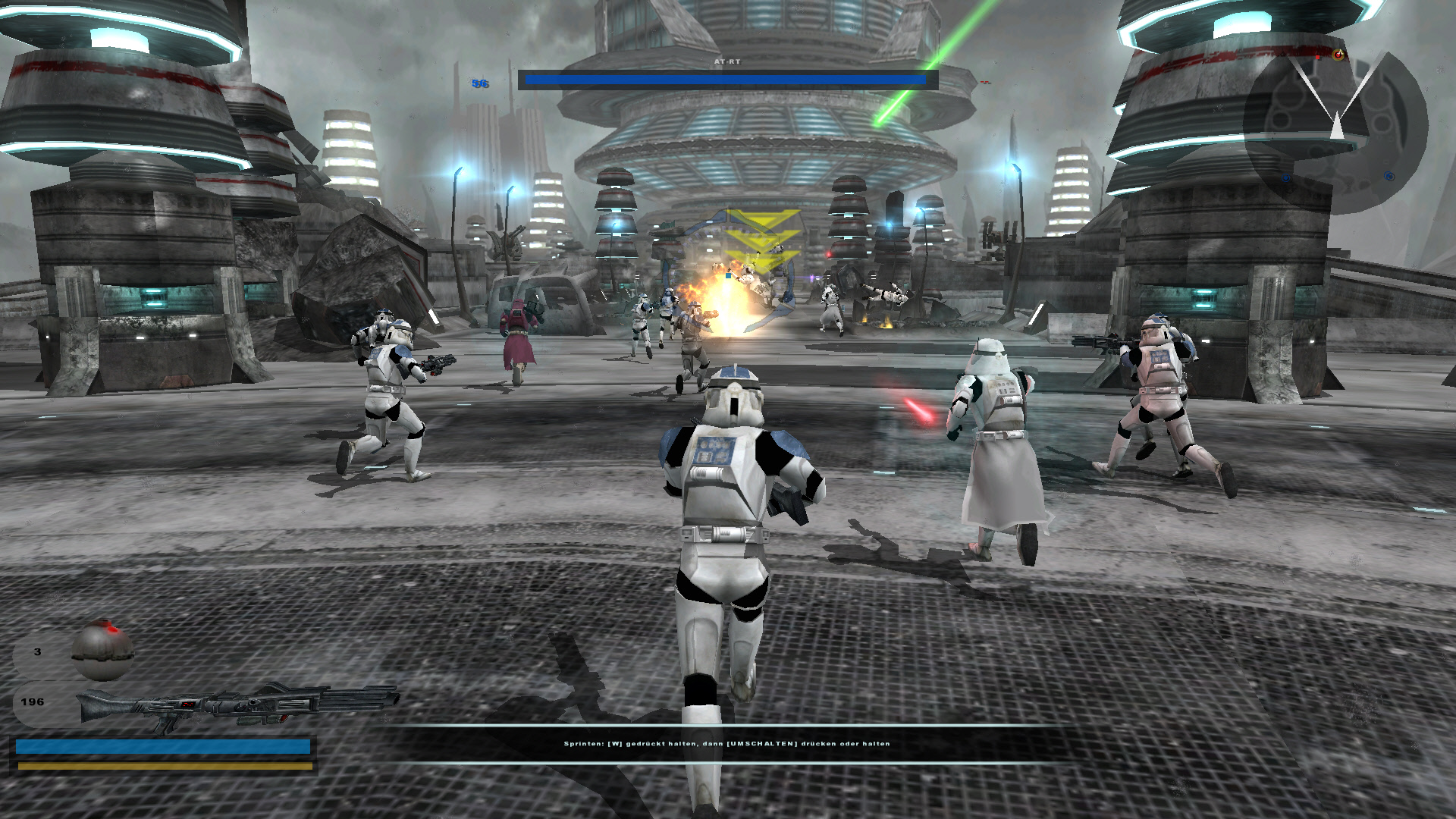 "With Star Wars Battlefront II, we've really taken feedback from our players to heart, and you see that in the base game, which has so much more content than the first game – a new authentic single player campaign, epic multiplayer, starfighter battles, and solo or co-op PvE on console – a huge game across all eras of the Star Wars films," says Matt Webster, Executive Producer on Star Wars Battlefront II. "But just as important is how we support the game after launch. Our live service is built around the philosophy of keeping our fans playing together, with seasons that will add meaningful content and in game events on a regular basis."
Fans will have the chance to get hands-on with Star Wars Battlefront II multiplayer for the first time at EA PLAY 2017. Here, they will be able to experience the Assault on Theed demo, which features the updated signature multiplayer mode, Galactic Assault, on the Naboo: Theed map set in the prequel trilogy era. Players will get a sample of the new class system, ground and air vehicles like the AAT-1 and Naboo N-1 starfighter, a larger focus on team-play and heroes from all eras including Boba Fett, Darth Maul, Rey and Han Solo.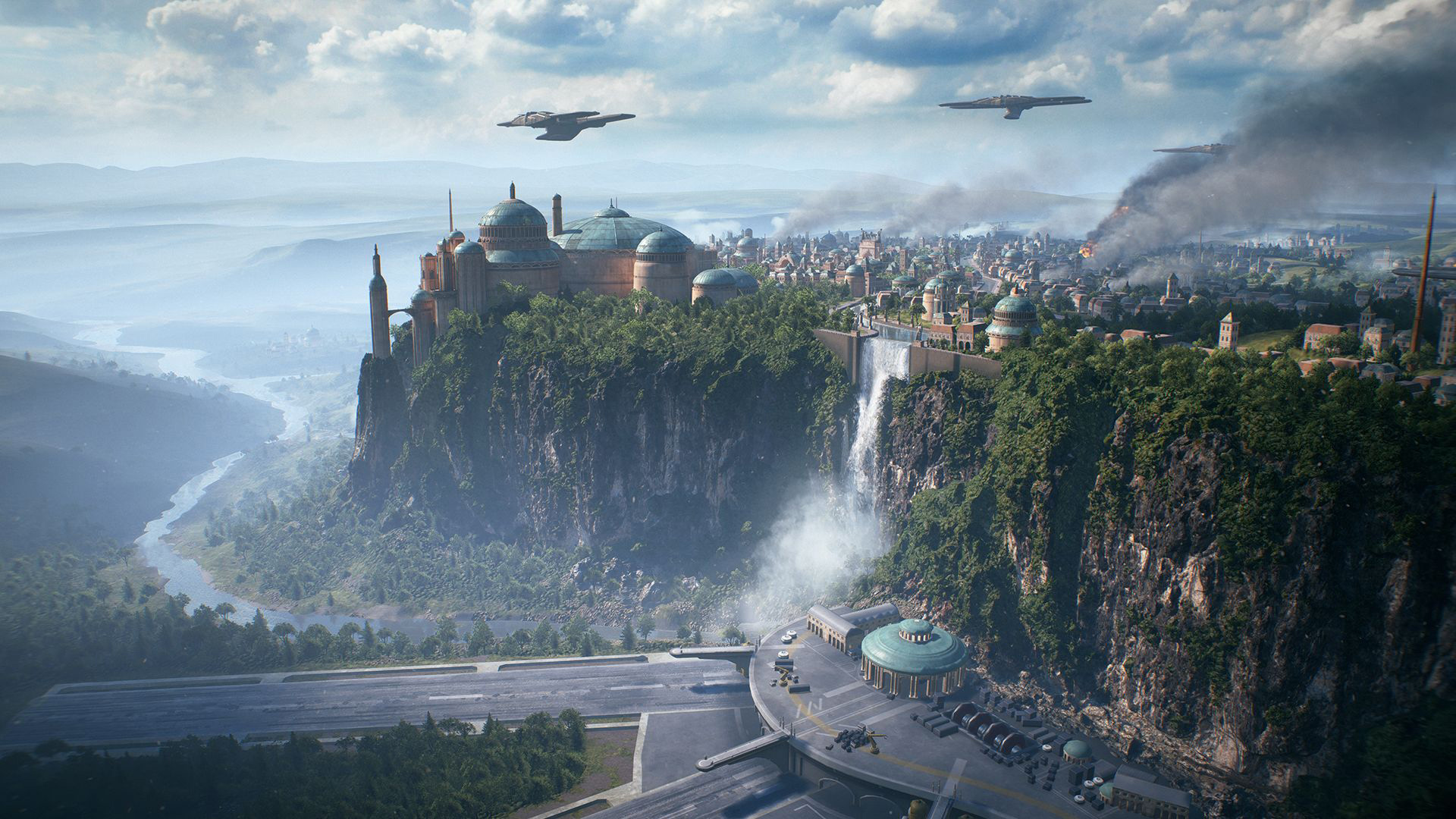 Star Wars Battlefront II is being developed by three powerhouse studios – Motive Studios, DICE and Criterion Games – each with a rich background of creating award-winning games, to bring the most robust Star Wars game to date. Star Wars Battlefront II will allow players to experience the untold story of Iden Versio, an Imperial elite special forces soldier, in an all-new single player campaign. The game will also allow players to experience epic multiplayer battles where they can pilot a First Order TIE fighter through intense dogfights in space, and play as ground troopers or iconic heroes and villains, such as Yoda and Kylo Ren, across all three Star Wars eras.
This Spring, players will be able to jump into a galaxy far, far away with the Star Wars Battlefront II multiplayer BETA on PlayStation 4, Xbox One and Origin for PC. All fans who pre-order any edition of the game will get into the BETA early. In addition, anyone who pre-orders will get instant access to an upgraded Epic Lightsaber Mastery Star Card for Yoda, available while supplies last,
Star Wars Battlefront II will be available worldwide on November the 17th, 2017 on PlayStation 4, Xbox One, and on Origin for PC.