Fire up your PC.
Seagate have been making drives for computers since aaages ago (1979) and as the quickly evolving tech changed yearly so did Seagate's products, making sure that they are at the top of the digital storage game.
Recently they released their newest and lightning fast SSD (Solid State Drive) Firecuda series.
We received the Firecuda 520, 1TB.
Fitting the drive internally is super easy (I do still recommend having a qualified personnel to install for you so that you do not void any warranties) as it slots in to any PC motherboard that will take an SSD drive.
Installing on a dedicated gaming MSI MPG X570 board as a secondary drive the Firecuda 520 PCIe 3.0 was pretty much plug and play.
In order to test it for gaming I uninstalled a couple of Steam games (Forza 7, Borderlands 3 and Gears of War 5) then reinstalled changing the path to the newly fitted Firecuda 520.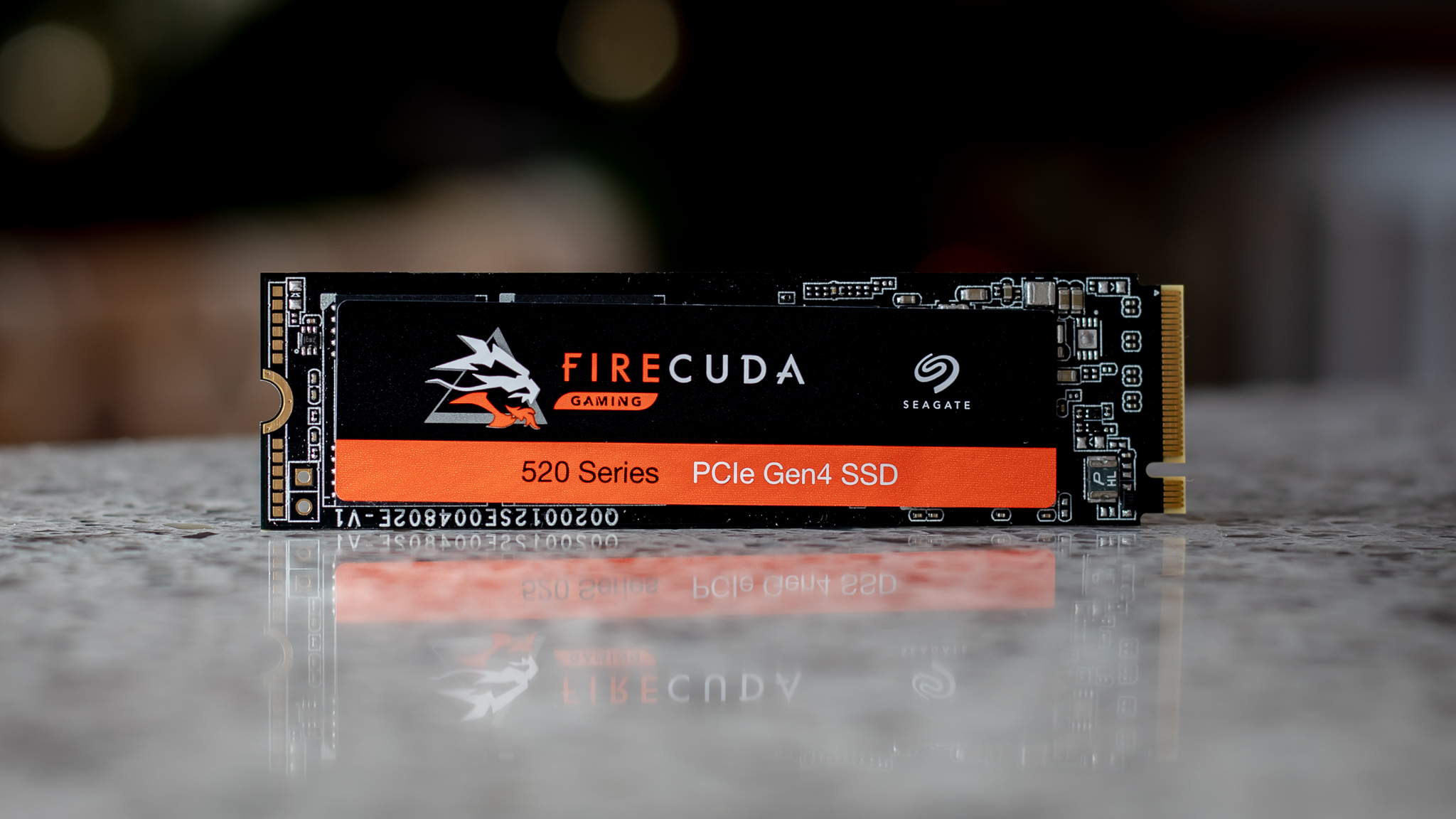 Having played both titles before and knowing the length of time loading is from when the directory was under C Drive (a WD SSD) the difference was noticeable right off the bat.
Almost zero loads meaning more time for play.
The Firecuda 520 proposes that it is 45% faster than current SSD's. I totally have to agree.
Gameplay can be affected by many things though on a PC. Not just drive speed – amount and type of RAM (Memory) installed aswell as the Graphics Card.
But kit yourself up with a Firecuda 520 and you're 70% there for fluid uninterrupted gaming.
Seagates Firecuda 520 SSD built with NAND technology is also dynamite for content creators.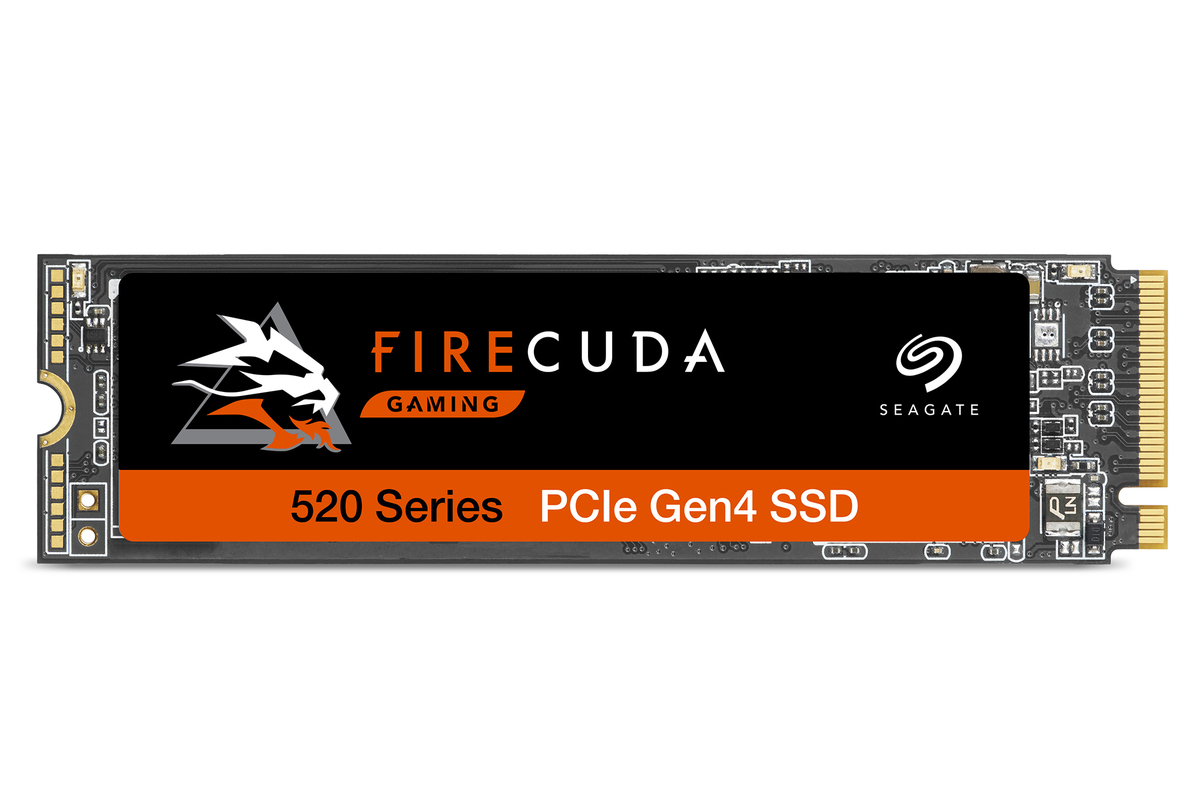 As a test I re-rendered out some large video files in Premier – changing the drive to the Firecuda 520.
If a video file is massive the output time on even a higher than averagely spec'd PC can take a while.
The video in the test I performed was 1 hour and 3 minutes in length at 4K output, with alot of graphic (After Effects) added.
Again it was a project I had worked on sometime back – and again, remember this took a very very long time to render in to an MKV file (around 20 minutes).
Firecuda 520 blitzed it in under 7 minutes.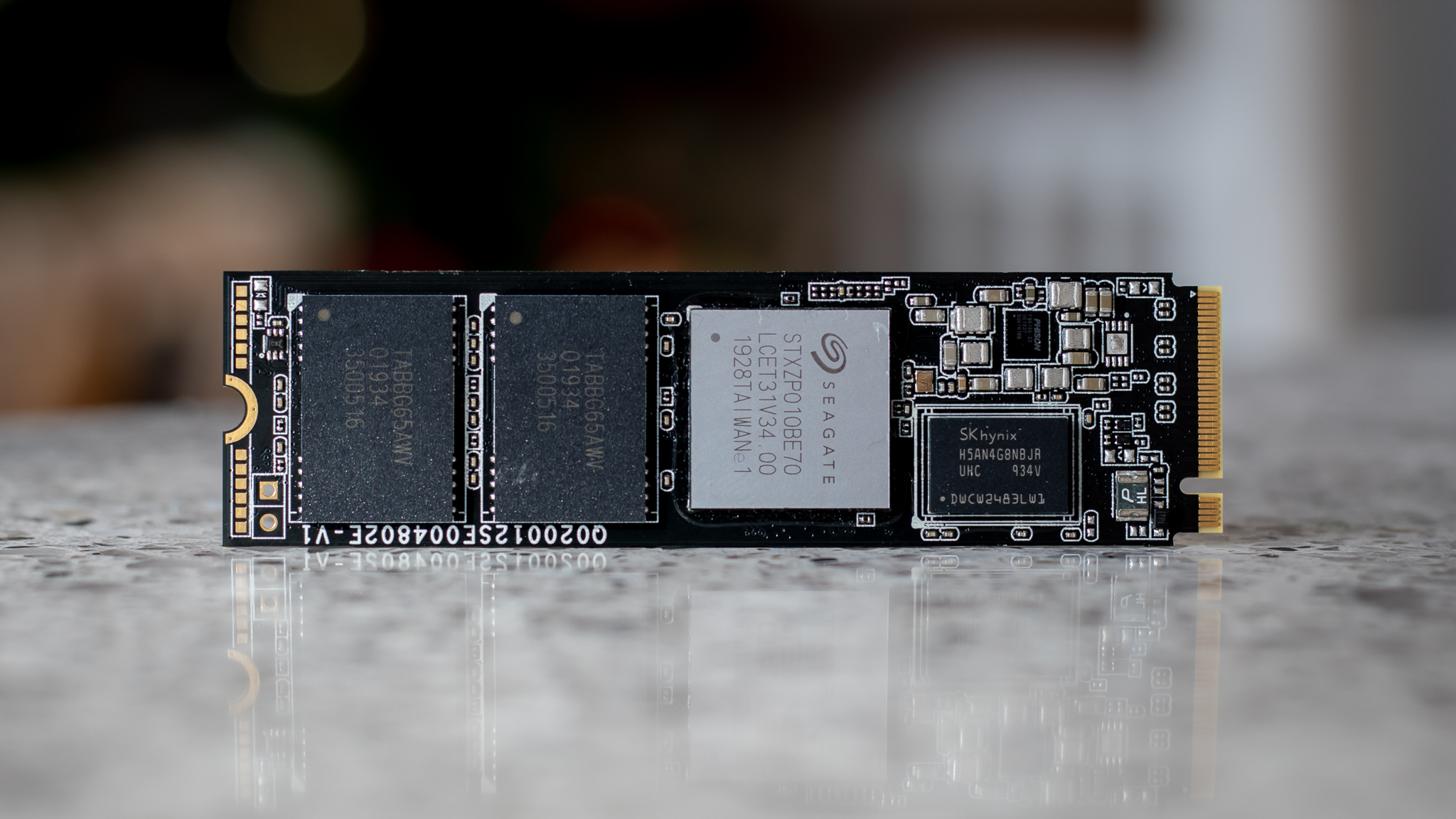 The Seagate Firecuda 520 is an SSD to dominate all solid states. There's nothing like it, nothing as fast.
Copying, moving large files done in almost a blink of an eye (you may get let down speed wise by the original drive's speed you are copying or moving from) gaining speeds from 3 to 4 GBps in my tests. The maximum the Firecuda 520 is capable of is up to 5GBps.
There is also downloadable software called Sea Tools. This is free from the Seagate website and will assist you in managing your Firecuda 520 drive but it is optional and you can use the SSD without any issues.
If you're in to eSports, professional or hardcore gaming, or a professional content creator I'd recommend checking out on of these. Both a time saver and a super solid reliable drive.
Accelerate. Dominate. Endure. Seagate Firecuda 520.
Seagate Firecuda SSD Review
Device details
Released: April 2020
Device Name: Seagate Firecuda 520 SSD
Storage: 1TB
Connector: PCIe
Price: $569.00 AUD