Once a device of dreams and internet rumours, Samsung's smartphone to tablet hybrid is definitely here to stay long term.
Their Z Fold series is now in its fourth iteration and has evolved considerably from the very first model of 2019.
The Galaxy Z Fold4 has improved on last year's, shedding a few pounds to be a lot more lighter.
We don't get the same killer camera specs or array that we see on the Samsung Galaxy flagship (S22 Ultra 5G), but what we do get is a total five cameras with the main camera's MP beefed up a bit.
Folded the small-ish but workable 6.2 inch Dynamic AMOLED is similar to last years Z Fold3, as is the cover camera at 10MP.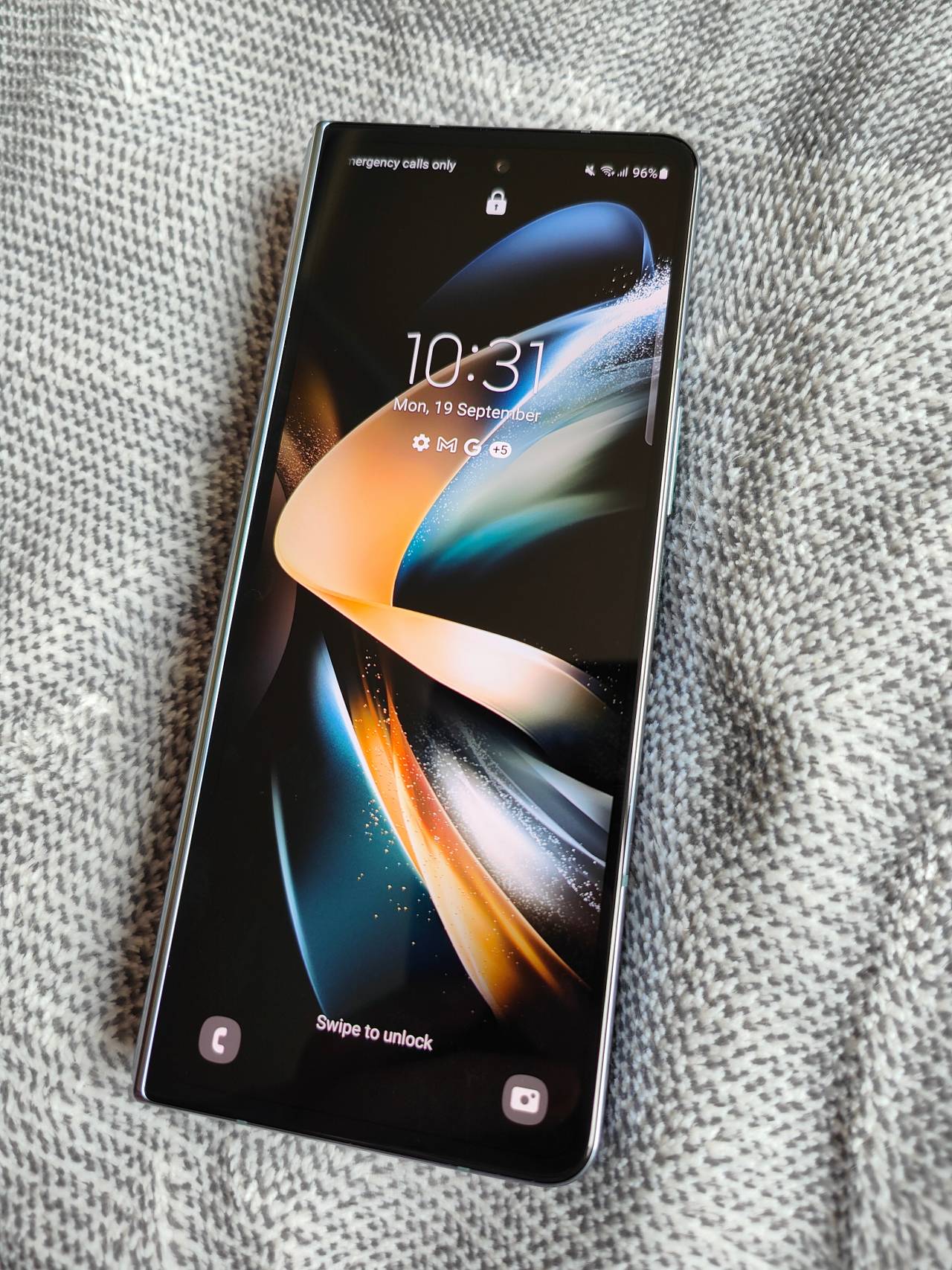 In tablet mode (unfolded) again we get more of what we are used to. The super tough foldable Dynamic AMOLED glass screen comes in at 7.6 inches with an under-display camera weighing in at a low 4MP.
I love the concept of an under-display camera and I'm hoping that this is taken further.
Where things have sooped up is not just the goods under the hood, a Qualcomm SM8475 Snapdragon 8+ Gen 1 processor, with 12GB RAM that seems to be the staple for flagship phones, the main rear camera is now at a pleasing 50MP for the wide, 10MP for telephoto and 12MP for the ultra-wide.
That's more MP's than iPhone's 14 Pro Series (don't worry Apple, you'll catch up one day… maybe).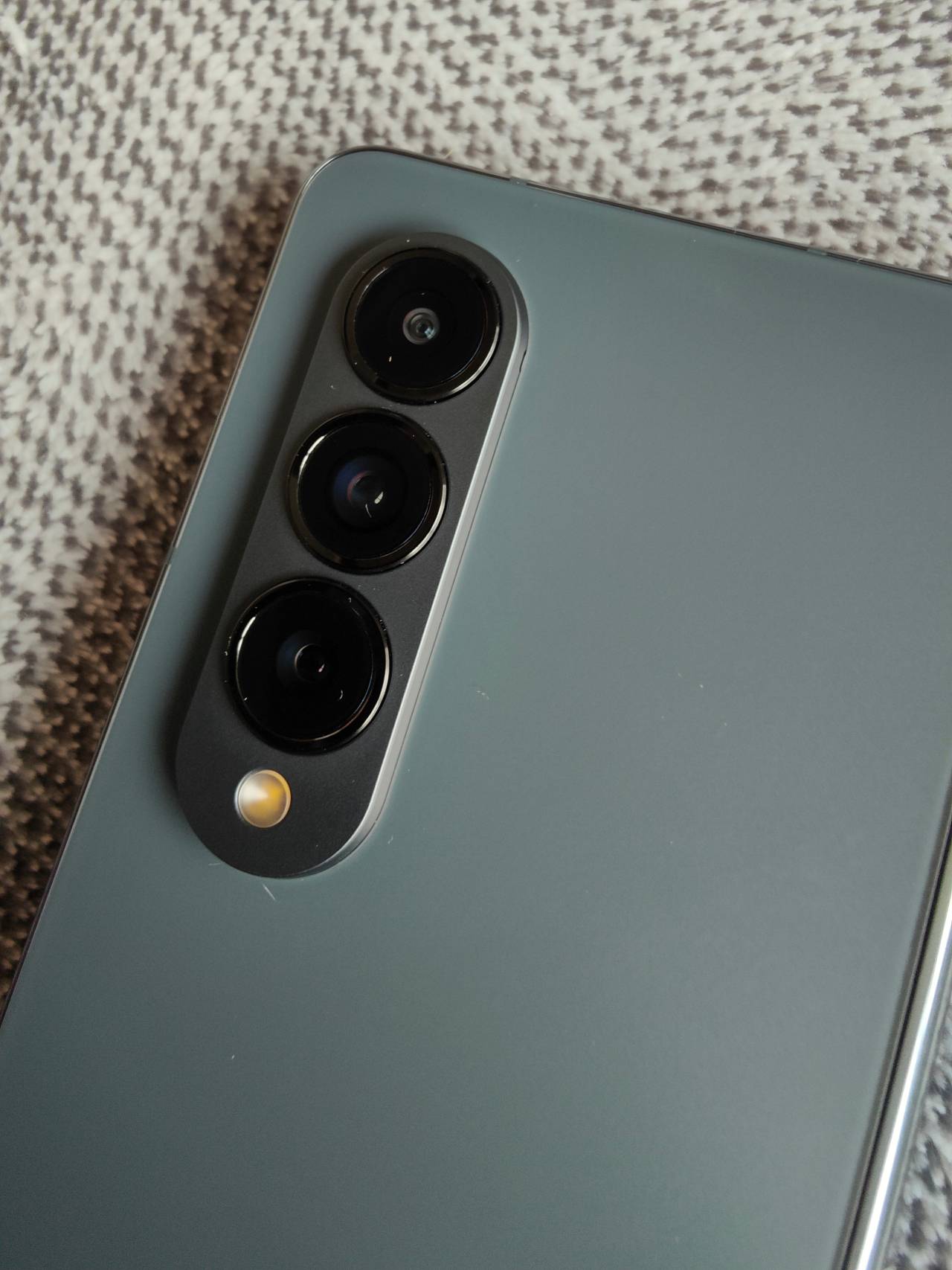 The triple camera array sports a similar housing as the Z Fold3.
I've been a huge fan of foldies ever since they first released and there's nothing else that can compare to having a near to 8 inch tablet tucked away in your pocket.
Now the Z Fold4 is more of what it should be with the additional love that has gone in to the camera specs, placing the Z Fold4 up there with the flagships where it should be.
All the usual modes that we have seen on the Galaxy Series camera modes are there, a personal fav of mine has always been the Director's Mode.
Samsung Galaxy phones are known for their Nightography wizardry too and this has continued in this years models.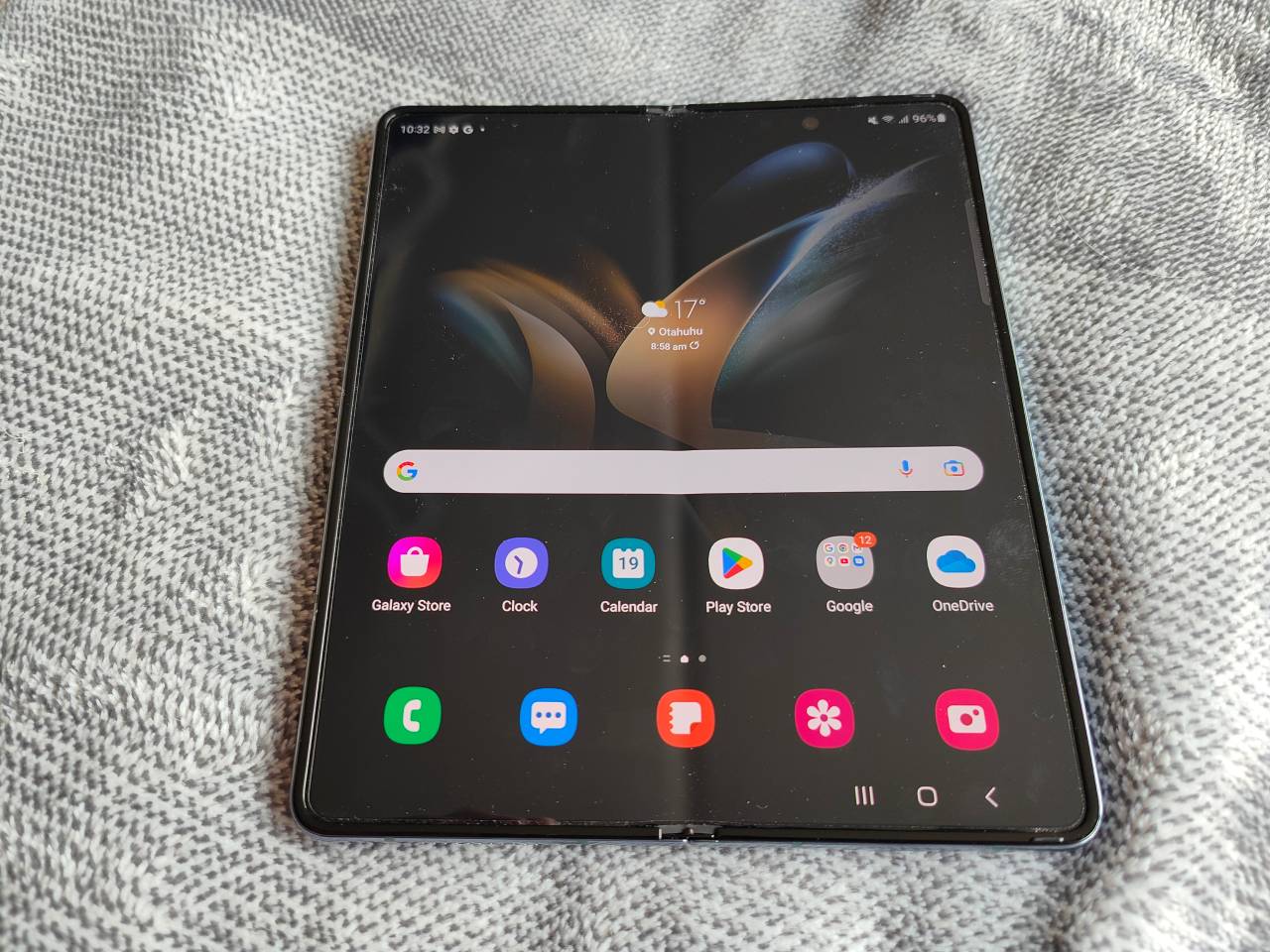 The Galaxy Z Fold4 is perfect for a Disney+, Prime or Netflix marathon on the go or quietly at home – and as for mobile gaming, there's nothing the Fold4 can't handle.
From quick play games through to console quality RPG's, myself, playing Diablo Immortal on this foldable beast in full tablet mode was amazing.
Built tougher with an improved hinge, which to me seemed tighter and more robust than than the Z Fold3.
However with all of this goodness, we still get a lesser spec battery, coming in at 4400mAh, the same as last year's model.
There were days of normal use (for me) where I just managed to eek out a full day of 15 hours but other days, less heavy of the equivalent timeframe it still had enough juice to power it in to the following day. Only just.
I found the battery lifespan on the Z Fold3 to be same, or even a tad worse where I started keeping a battery pack with me on hand just incase.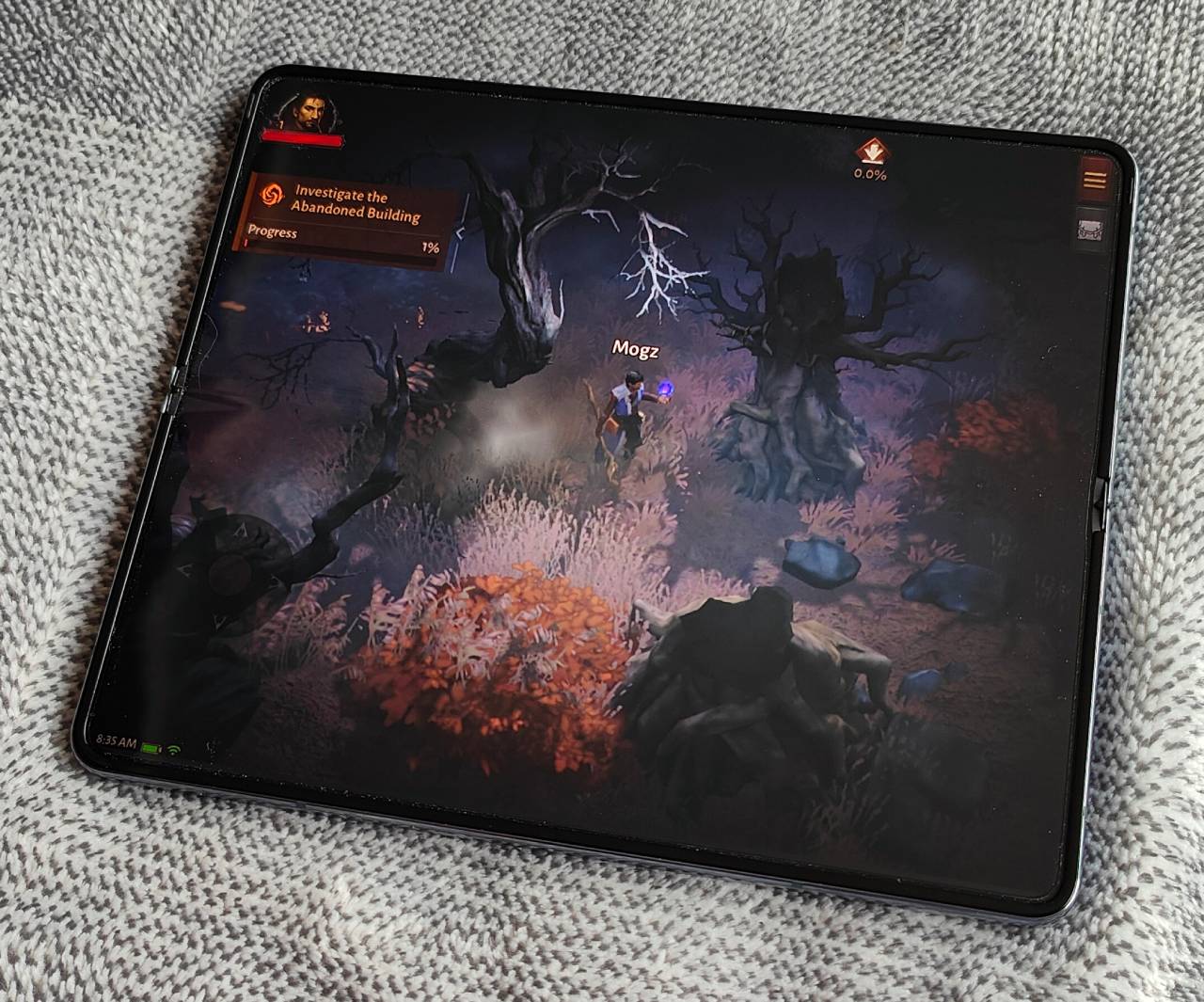 Play a couple of hours of a console quality title and your juice is likely to diminish real quick. Same went for streaming Netflix and Disney+.
The Galaxy Z Fold4 does have 25w fast charging and 15w wireless – but this of course depends on having a compatible charger for that wattage.
I had hoped to see a more powerful battery in the Fold4, at the very least a 5,000mAh similar to the Galaxy S22 Ultra. Maybe, hopefully, next year we will get one.
For most users however, who do not punish their smartdevices with full on busyness and gaming you should be right for a full day, possibly more on a single charge up.
The Galaxy Z Fold4 is a vast improvement on last year's when it comes to the camera and computing power.
Faster, lighter, S Pen compatible (Fold S Pen only) and a tablet for on-the-go, the Z Fold4 is the perfect fusion of tablet to phone and now even more pocketable.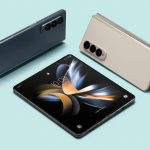 Samsung Galaxy Z Fold4 Review
Device specs
Released: September 2022
Device Name: Samsung Galaxy Z Fold4
Chipset: Qualcomm SM8475 Snapdragon 8+ Gen 1
Memory: 12GB
Internal Storage: 256GB or above
Camera: Front cover: 10MP. Under display camera: 4MP. Rear camera's: 50MP (wide), 10MP (telephoto), 12MP (ultra-wide)
Price: From $2, 849.00 (NZD)