Tougher, lighter and more streamlined, and now the mighty Galaxy Z Fold3 5G review the remarkable foldable can be all yours.
Now in to its third iteration the Galaxy Z Fold3 5G has adapted once again from its predecessor (Fold2), keeping its size but shedding a few grams.
Not only is it less of a bulky pocket weight Samsung's designers have made the rear camera housing skinnier, placing the tri-lens in to a thinner placement.
The handset itself, at first use is what we have come to know.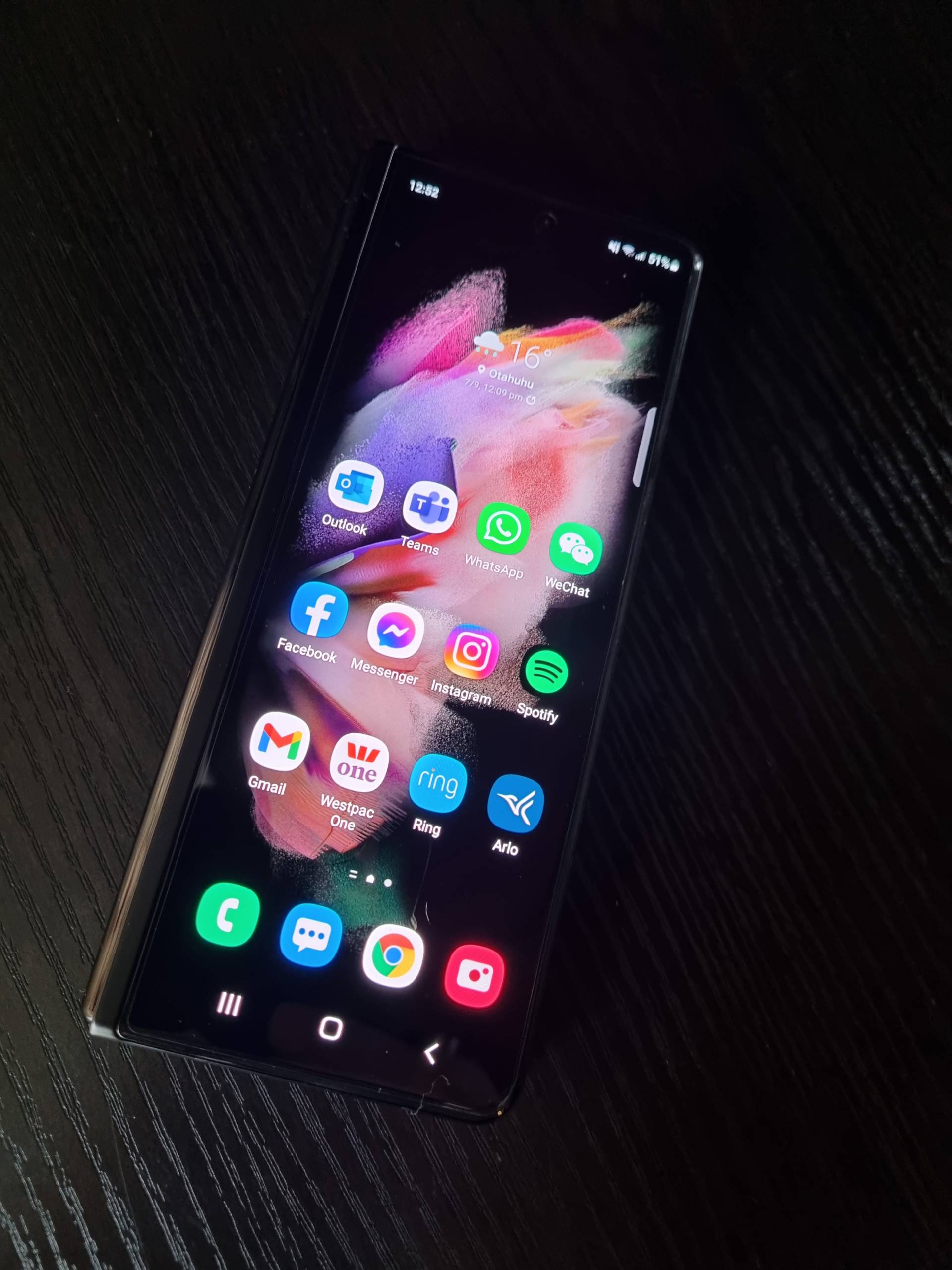 A 6.2 inch front screen with a 10MP pinhole selfie camera.
There's still a bit of a large bezel to the left side of the front screen to compensate for the hinge.
Of course, if you're in the market for one of these bad boys it's the inner screen that is really going to matter.
Coming in at 7.6 inches across the foldable Dynamic AMOLED is built to be tougher. This doesn't necessarily mean that it's going to take hard knocks, but Samsung have built the Fold3's inner tablet display to be compatible with Samsung's S Pen (sold separately).
And it's a specialised S Pen at that, with a more rounded tip, to avoid scratches if you have lead heavy hands.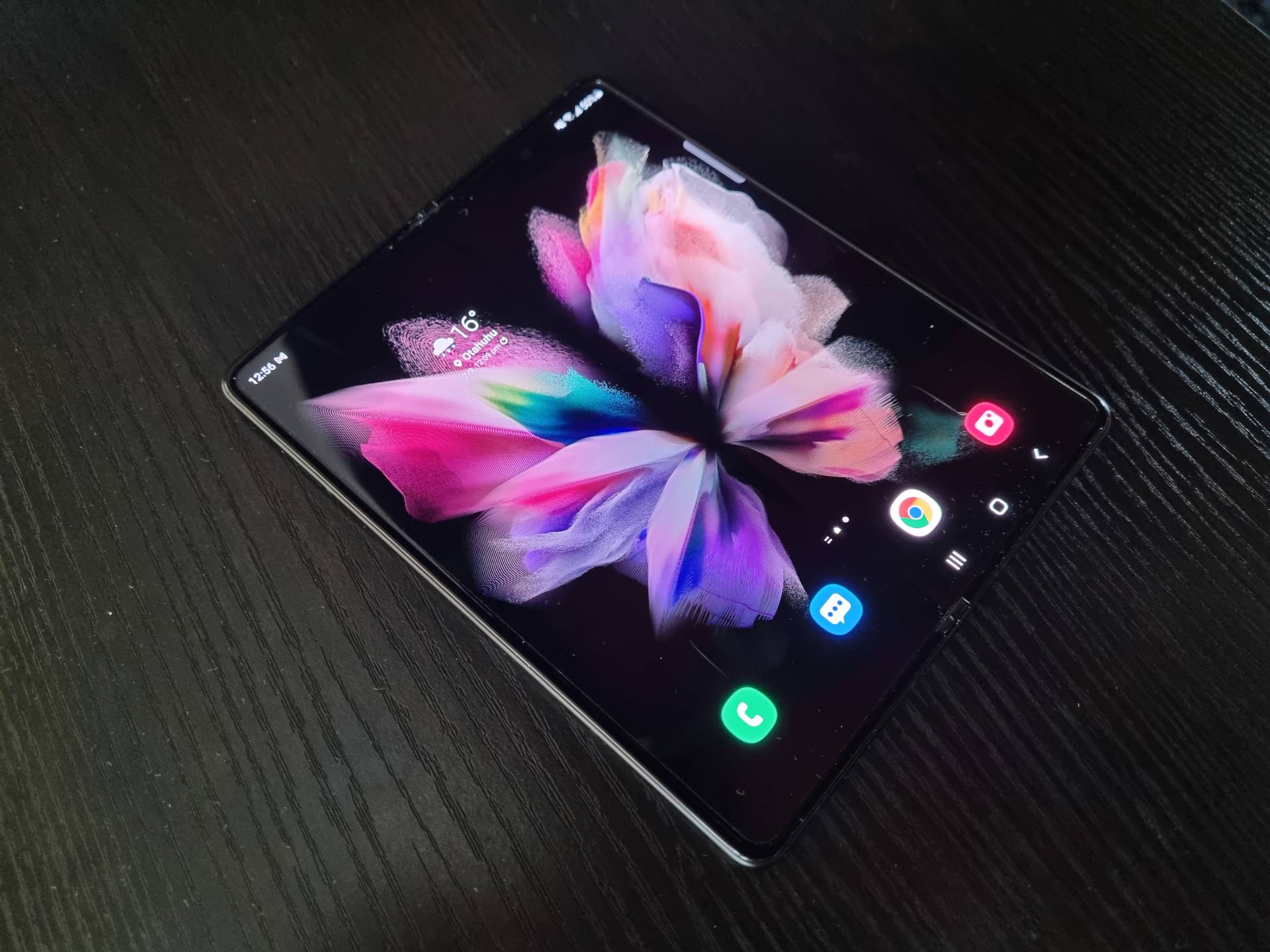 The larger screen sees you being able to multitask like a pro. Split screen mode enables you to have multiple app windows open at a time.
Stream your fav series while replying to messages, video chat and play a game at the same time.
Both the front and inner screen are 120Hz – in short, super clarity, detail and perfect for mobile gaming.
Unfolding the Z Fold3 5G sees a near invisible under-screen pin hole 4MP camera. Depending on what is on your screen at any given time will limit the pin hole unit from being visible. And why only 4MP I don't quite get.
The rear cameras weigh in at 12 MP (wide), 12 MP (telephoto), 12 MP (ultrawide).
As with the Galaxy Z Flip3, Samsung have ported over their Director mode from the Galaxy S21 series.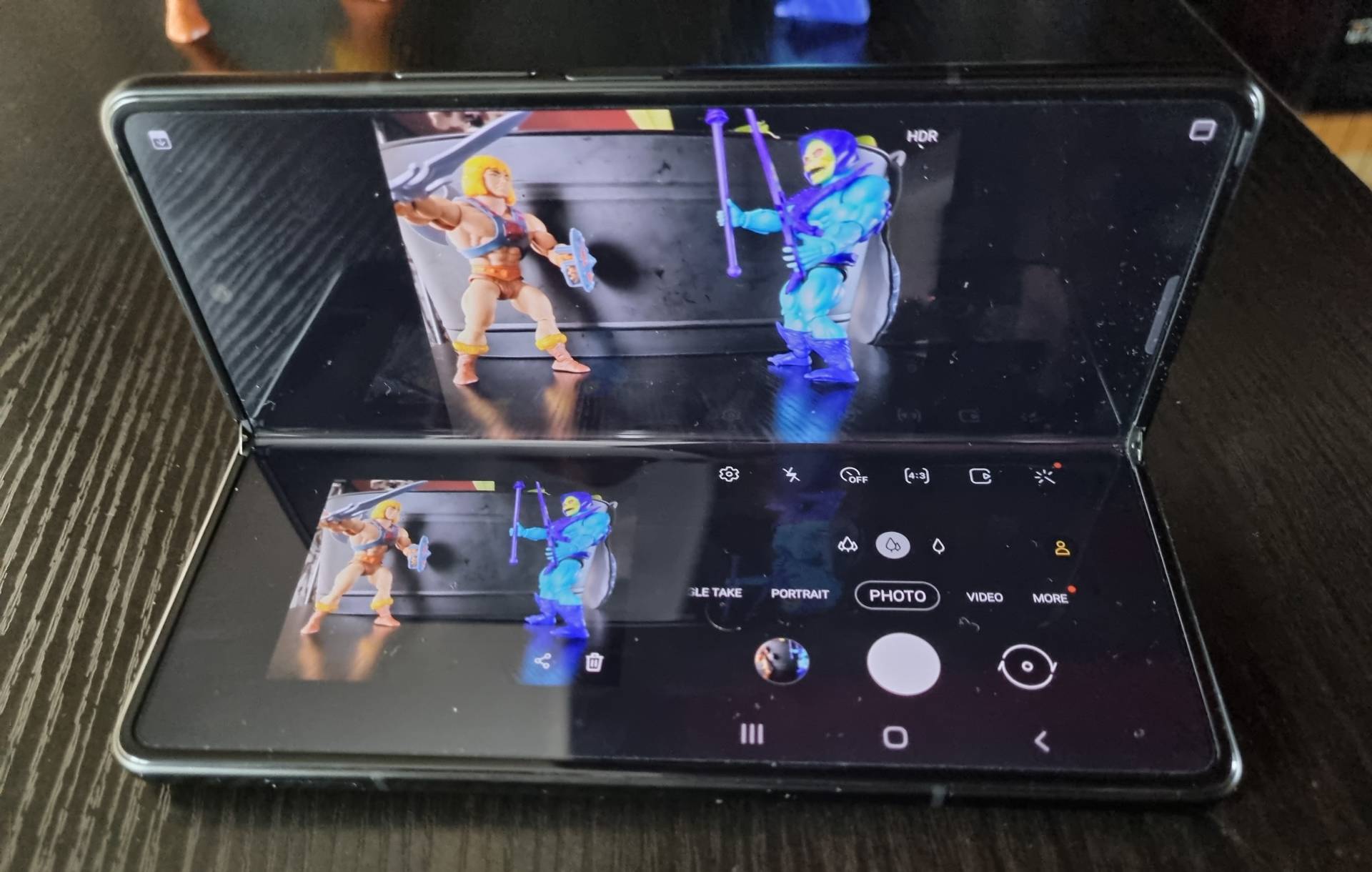 The Fold3 is most definitely a content creators smartphone. Perfect for budding mobile videographers, vloggers and social media queens.
Fold the handset halfway and sit is flat on a surface, you have your own mini videoing studio. Open it right up and use the front screen as a view for the subject you're recording or taking a snap of.
Having that larger screen when unfolded obviously gives you a way more detailed viewfinder for both filming and photography.
Under the hood, asides from the upping of the phone's processor, now being a Snapdragon 888 5G+ the RAM of 12GB and internal (non expanding) storage of 256GB is the same as the Fold2.
The battery life for the Fold3 is better.
The builtin 4500 mAh has more capacity than the Fold2. By a smidgen. But that small improvement results in a huge benefit for the end user.
I remember the Fold2 could last a day and a half on a good day, from full to 5%. But more often than not it would get me through an entire day without much more.
Fold3 so far I've managed to survive on one full charge for just a bit over 2 days, without compromising my normal use.
Sure playing mobile games or streaming visual media impacts that. However, normal daily use such as messaging, emailing, calls, web browsing and Spotify playing you should be right if you forget to charge it overnight in to the next day.
If you need a quick top up a 10 to 15 minute charge via the 25 watt Quick Charge feature will get you around 40 to 50%.
The Samsung Galaxy Z Fold3 5G has one more surprise for those that are waiting for its release – it's cheaper than the two previous models.
Now affordable, so more users can enter in to the elite world of foldables.
Like many of you out there, I know that as each year rolls around the next gen of flagship phones are announced and released respectively.
Upping the goods on last years models.
So, I was super curious as to how the next iteration of the Galaxy Z Fold would and could be improved upon.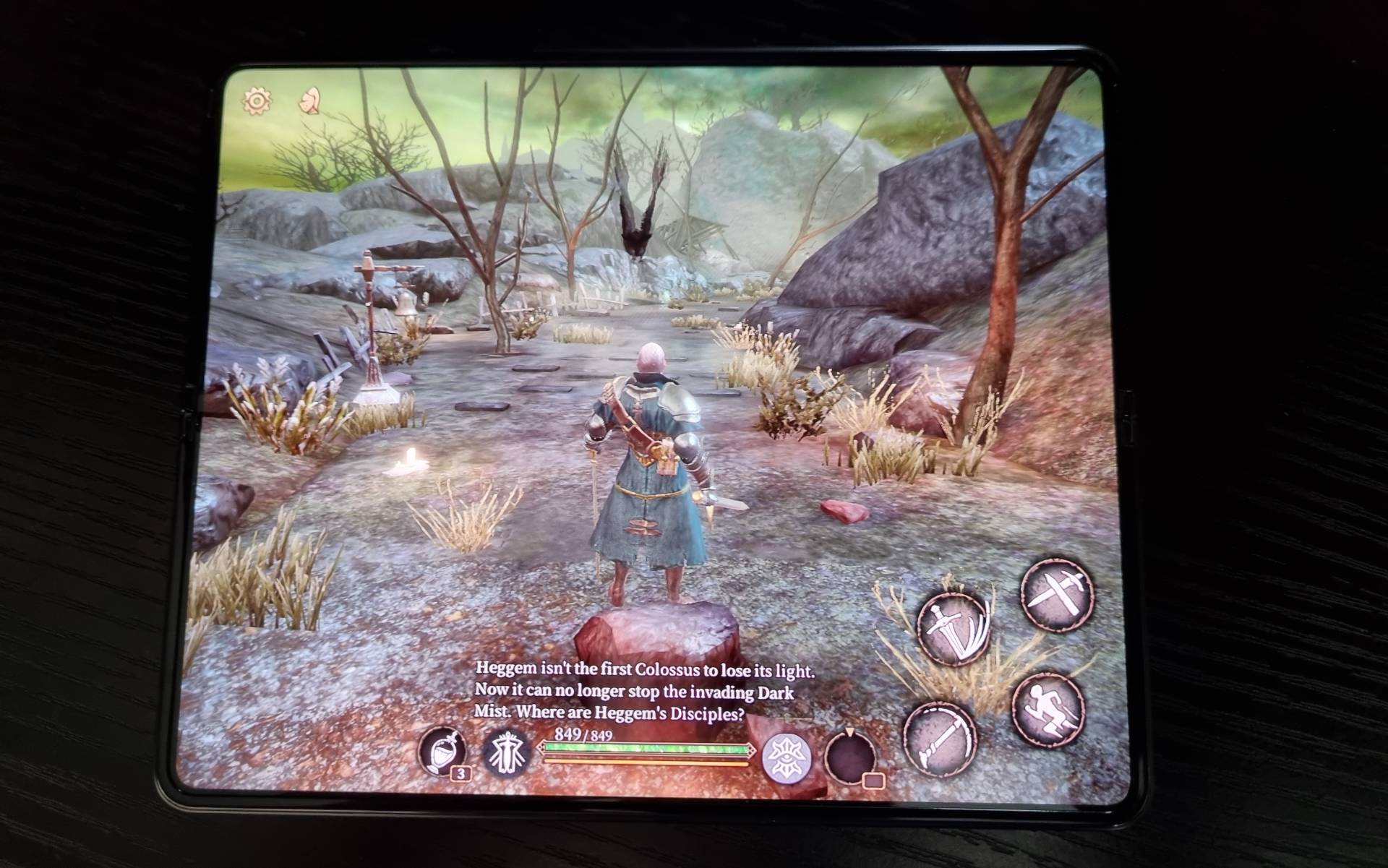 Samsung kept it real and didn't change too much, but did change enough to vastly improve on last years Fold including dipping their toes in to the under-screen camera realm.
Once you go foldable, you don't want to go back and Samsung are the forerunners, innovators and leaders in this now mainstream mobile tech.
Cheaper, faster, tougher and less bulkier the Galaxy Z Fold 3 5G is still the ultimate tablet / phone foldable hybrid smartphone you didn't know you'd use until you have one.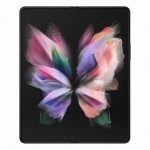 Samsung Galaxy Z Fold3 5G Review
Device details
Released: September 2021
Device Name: Galaxy Z Fold3 5G
Chipset: Qualcomm SM8350 Snapdragon 888 5G
Memory: 12GB
Internal Storage: 256GB
Camera: Front: 10MP + 4MP Front under-screen. Rear: 12 MP (wide), 12 MP (telephoto), 12 MP (ultrawide)
Price: From $2,699.00 (NZD)