New Flips and new Folds as well as the killer Galaxy Buds2 Pro, its big things from Samsung as they also released an updated smart watch, the Galaxy Watch5 Pro.
Last year Samsung went back to the fan favourite twisty dial around the watch face, but this new iteration sees it gone again.
Instead the 45mm AMOLED touch screen is surrounded by an equally touchable frame, slide your finger around and it functions the same as the tactile dial.
Speaking of features, the Galaxy Watch5 Pro is bursting with them.
From the usual suspects of heart rate, sleeping routines and stress levels Samsung has also added Body Composition – keep an eye on your muscle, fat, skeletal mass and more to keep yourself as fit and healthy as possible.
Samsung have taken their workout regimes up a notch or three.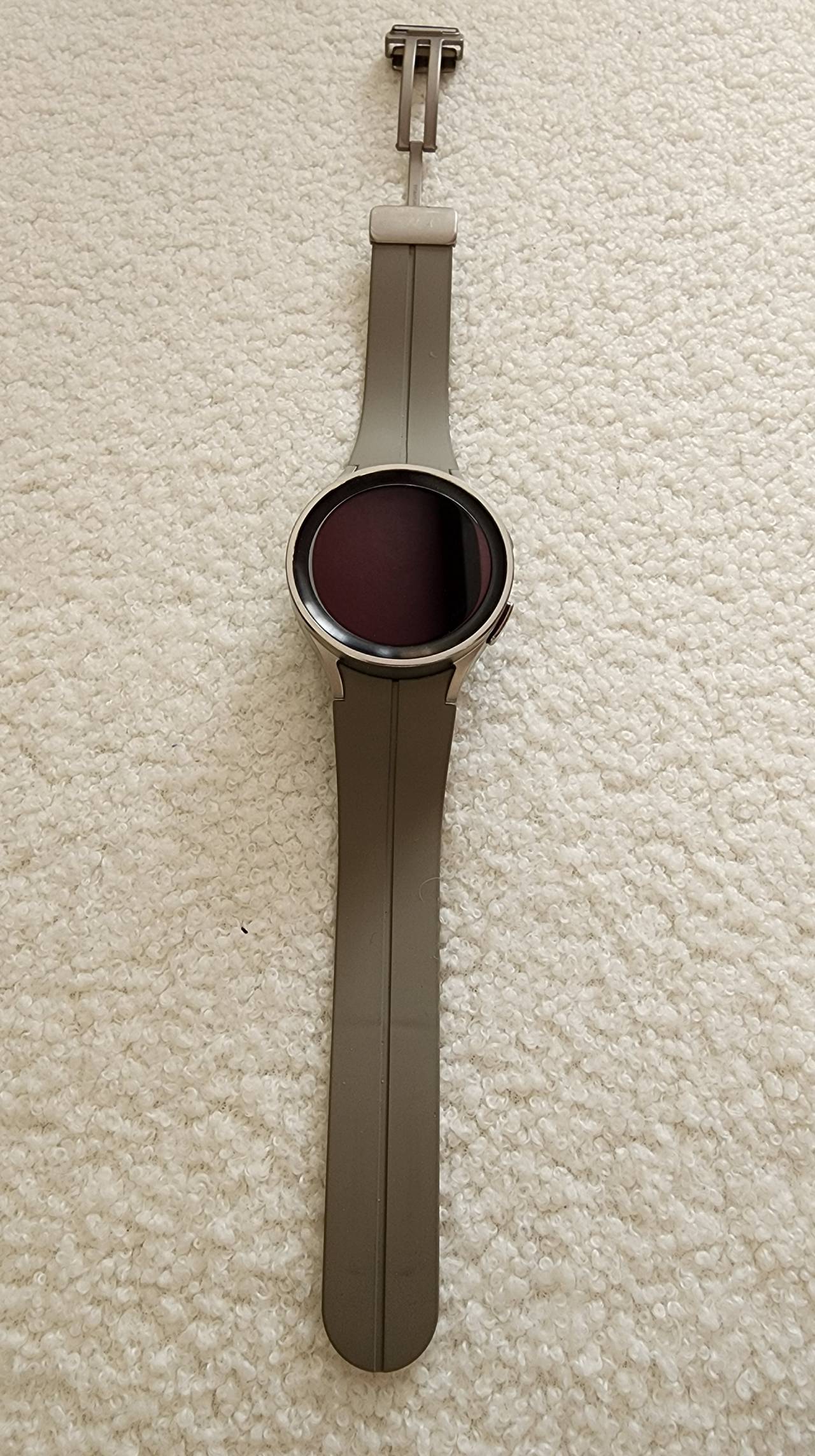 From the pre-programmed ones to routines you can create all on your own it will utilise GPS tracking so you can designate a run around your neighbourhood, or anywhere on your smartphone and sync that to your Galaxy Watch5 Pro which will give you turn by turn accuracy.
The Galaxy Watch5 Pro connects to your smartphone via Bluetooth and you'll need use the Galaxy Wearable app to set it up.
The app enables you to see your stats in a near-to granular detail and offers up a wealth of customisation options including an extensive watch face library. This said it is simple enough to swap out your watch face from your wrist.
There are two tactile buttons to the right.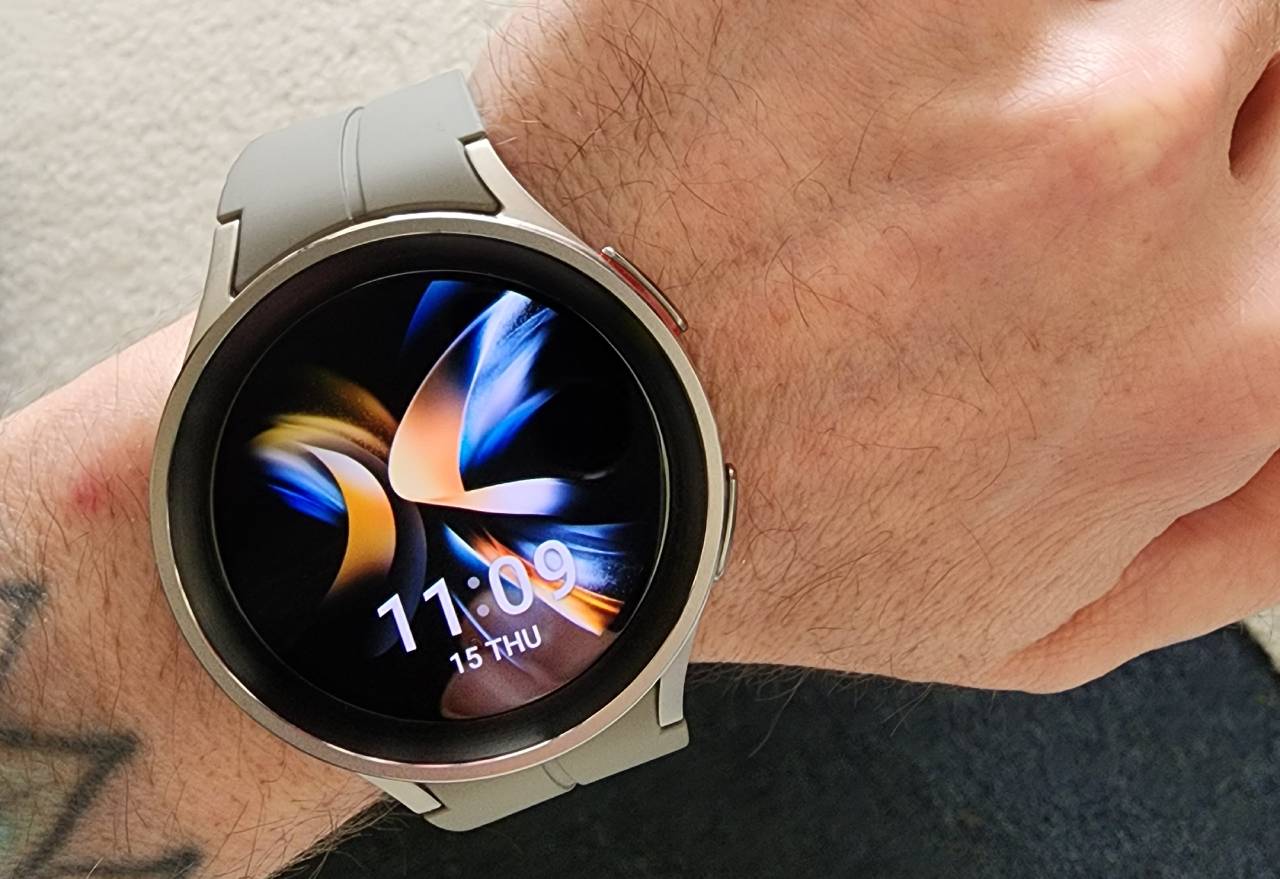 One will open up the Galaxy Watch5 Pro's main menu and the second directs you to work out modes.
The Galaxy Watch5 Pro is built for real life with a super strong Sapphire face and titanium framing.
Water resistant, but not waterproof. So you wont be able to take a dip wearing the Galaxy Watch5 Pro but a jog in the rain, you should be fine.
Sensors for the Galaxy Watch5 Pro are all located on the wirelessly chargeable back.
Battery wise you'll get a full day, sometimes a bit more with GPS on.
Generally the battery is designed to be an all day one, or roughly 8-ish hours from full to flat.
For me it's been a mixed bag.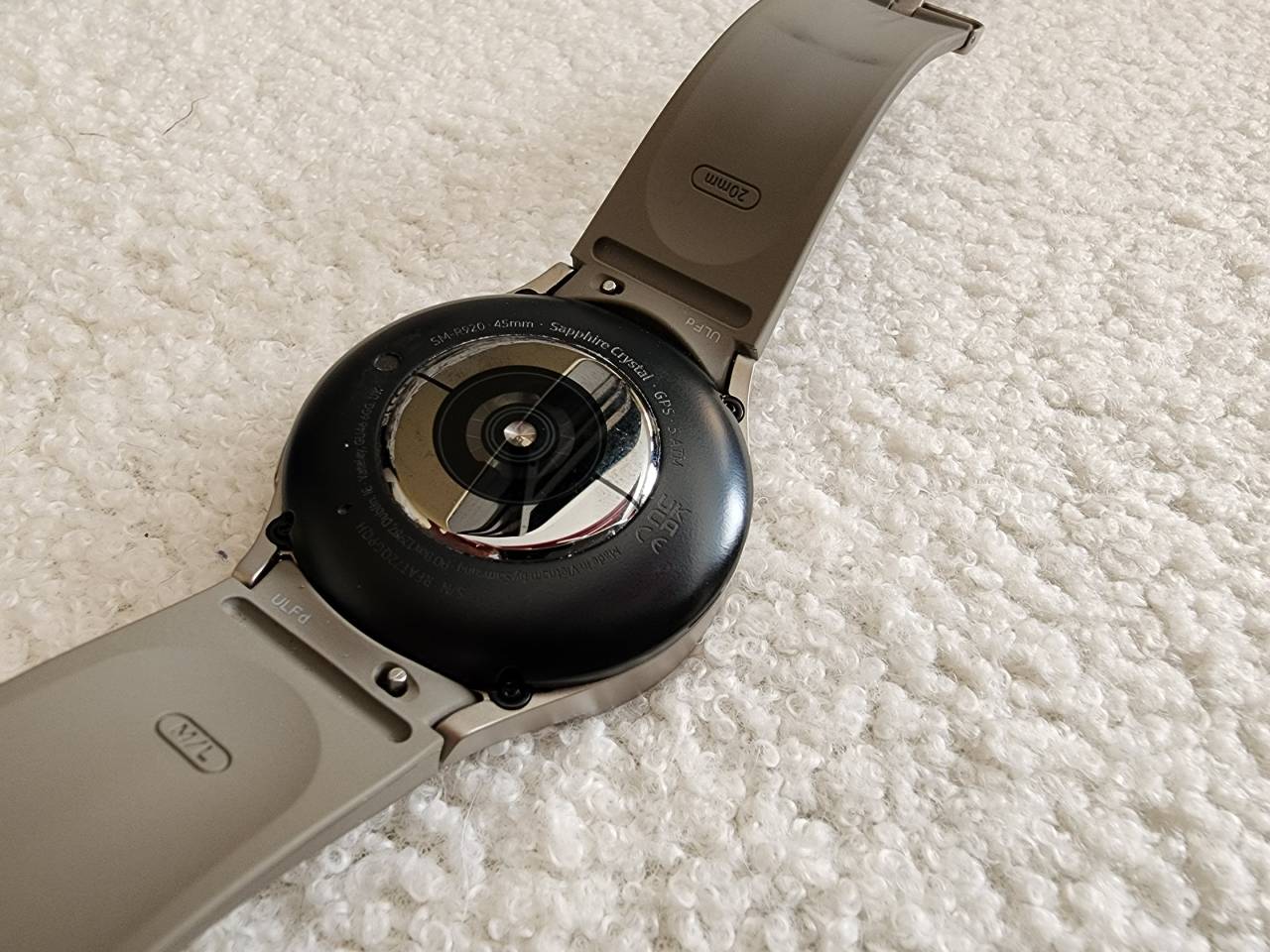 Some days coming up short before the end of a normal work day and others stretching near to a day and a half.
So clearly it will depend on use. The heavier days had involved taking calls from my wrist and using the Watch5 Pro to control media playback.
If you're wanting to max out your battery life, turning GPS off sees a super long life of up to 80 hours, or 10 work days.
The Galaxy Watch5 Pro is a little bulkier and heavier than last years model, but still comfy for all day wear. The beefier bulk didn't affect the wearability of the smartwatch on a day to day basis. The new magnetic clasp strap that Samsung has added to the Galaxy Watch5 Pro makes the wearable look rather classy for what is ultimately a sports watch.
Wearing the Galaxy Watch5 Pro every day for just a little over a week it was evident that it may be a little big for some folk. For me personally, the bigger the better.
There is a smaller model, the Galaxy Watch5, but if you're wanting that larger display, more screen to reply to messages from your wrist and some epic fitness features you're not going to go wrong with the Watch5 Pro.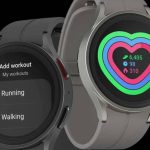 Samsung Galaxy Watch5 Pro Review
Samsung Galaxy Watch5 Pro images