Huawei are absolutely still in the smart device game with their GT smart watch series.
Now they have just released two killer smart watches, the big and beefy GT3 and their very first ever running specific watch, aptly named the GT Runner.
In this review I'll cover off the GT3, the GT Runner review you'll find here.
Firstly the GT3 is all screen at 46mm and yes that's big (there is a 42mm variant) but myself having toothpicky wrists it doesn't look like I'm about to be weighed down by a giant timepiece. It, infact, fits well on smaller wrists.
The AMOLED screen is super vibrant and easily readable even when it comes to text or in direct sunlight.
The GT3 uses Huawei's own HarmonyOS and needs to be setup via the Huawei Health app.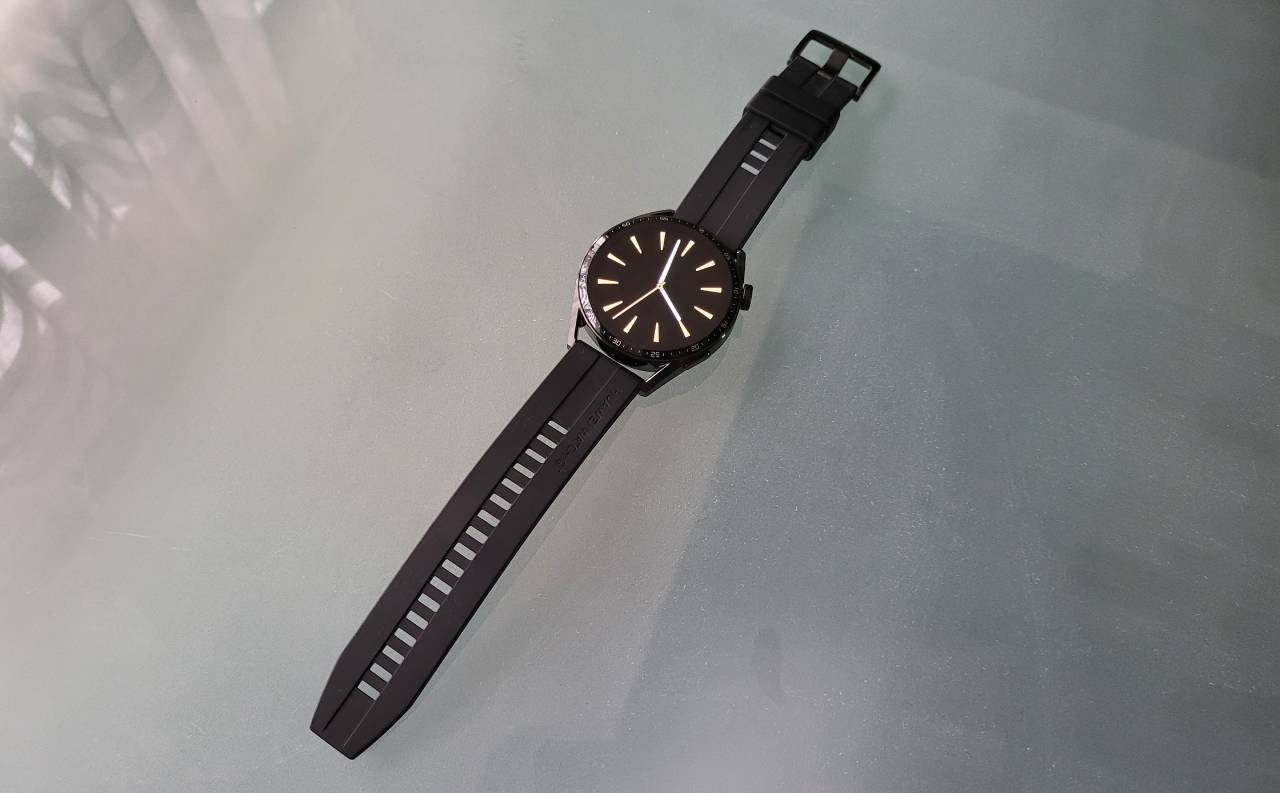 The GT3 will connect up to Android and iOS (Apple) phones and of course Huawei devices. If you connect to a non Huawei phone, it gets tricky but is doable.
The current Huawei Health app in the Google Play store won't cut it, you need the app from Huawei App Gallery, which is the native app store for all Huawei phones.
So your best bet is to scan the QR Code on the face of the GT3 when you turn the watch on for the very first time.
This will open a browser link for you to go to Huawei App Gallery and then install both the App Gallery and the most recent version of Huawei Health.
Sounds like a process and it is, but also very straightforward. You just follow the prompts.
Once synced up with Huawei Health you're good to go.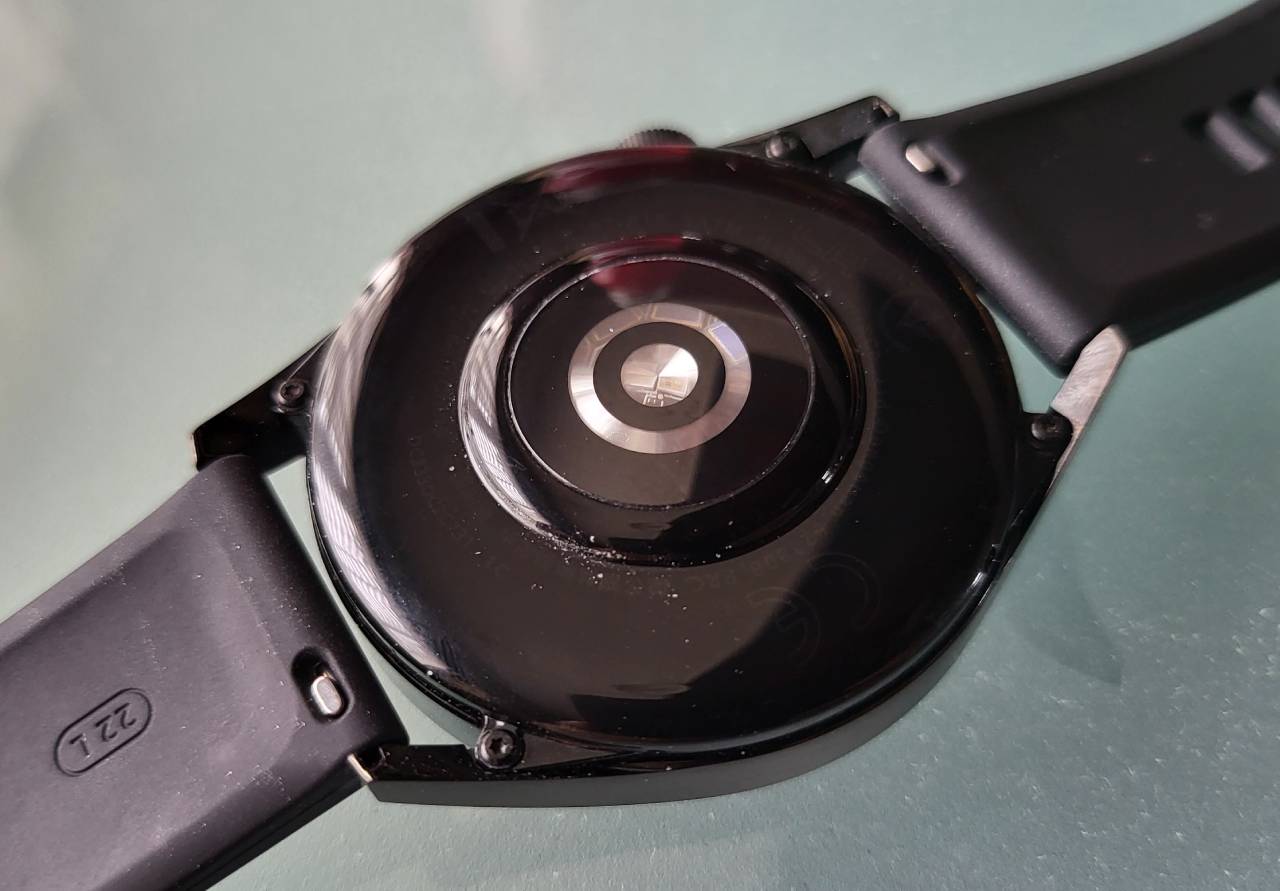 The GT3 still connects via Bluetooth to your smartphone and you're so able to transfer media to it, it has around 4GB internal storage.
The GT3 is not only designed to be rugged, dust, sweat and waterproof (up to 50 meters fresh water) but will also keep your vitals in check in real-time.
From current heart beat through to all day real time Sp02 levels. Sleep monitoring and body temperature. Steps, activity times, stress and of course workout routines all feature at a swipe on the watch (these are all customisable and can be swapped out) or of course via the Health app, which will give you more in-depth detail.
Think you're getting a bit hot under the collar, test your temp via the watch for immediate results.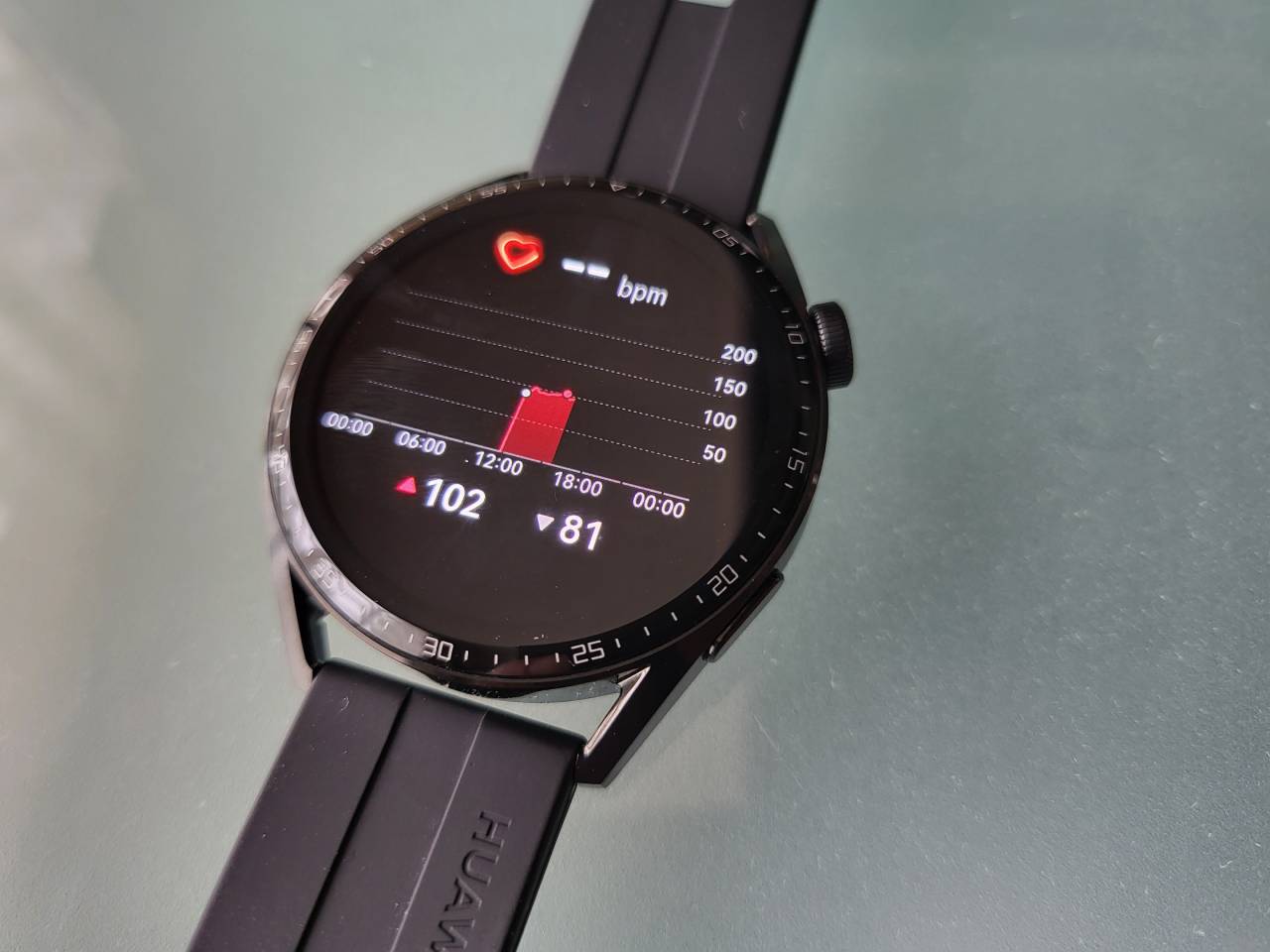 As mentioned earlier the GT3 is all screen and on the right side of the bezel are two tactile buttons.
The lower gets you directly into Workout modes, Cycling, Swimming, Hiking, Running, Skiing, Rowing, Snowboarding… the list goes on. There are over 100 differing workout modes.
Every sport you can think of is listed there.
The top button is also a dial. One click takes you into a full menu. Use the dial to scroll / zoom in to the available apps and options and control playing media.
Huawei have made the GT3 to be worn at all times, giving the watch a battery life second to none.
A total of 14 days from full charge, but this said I've had and been wearing the GT3 for near to 3 weeks now and it's still going strong at 22% left. (The 42mm GT3 lasts up to 7 days).
The GT3 comes with a magnetic charger and has a quick charge function.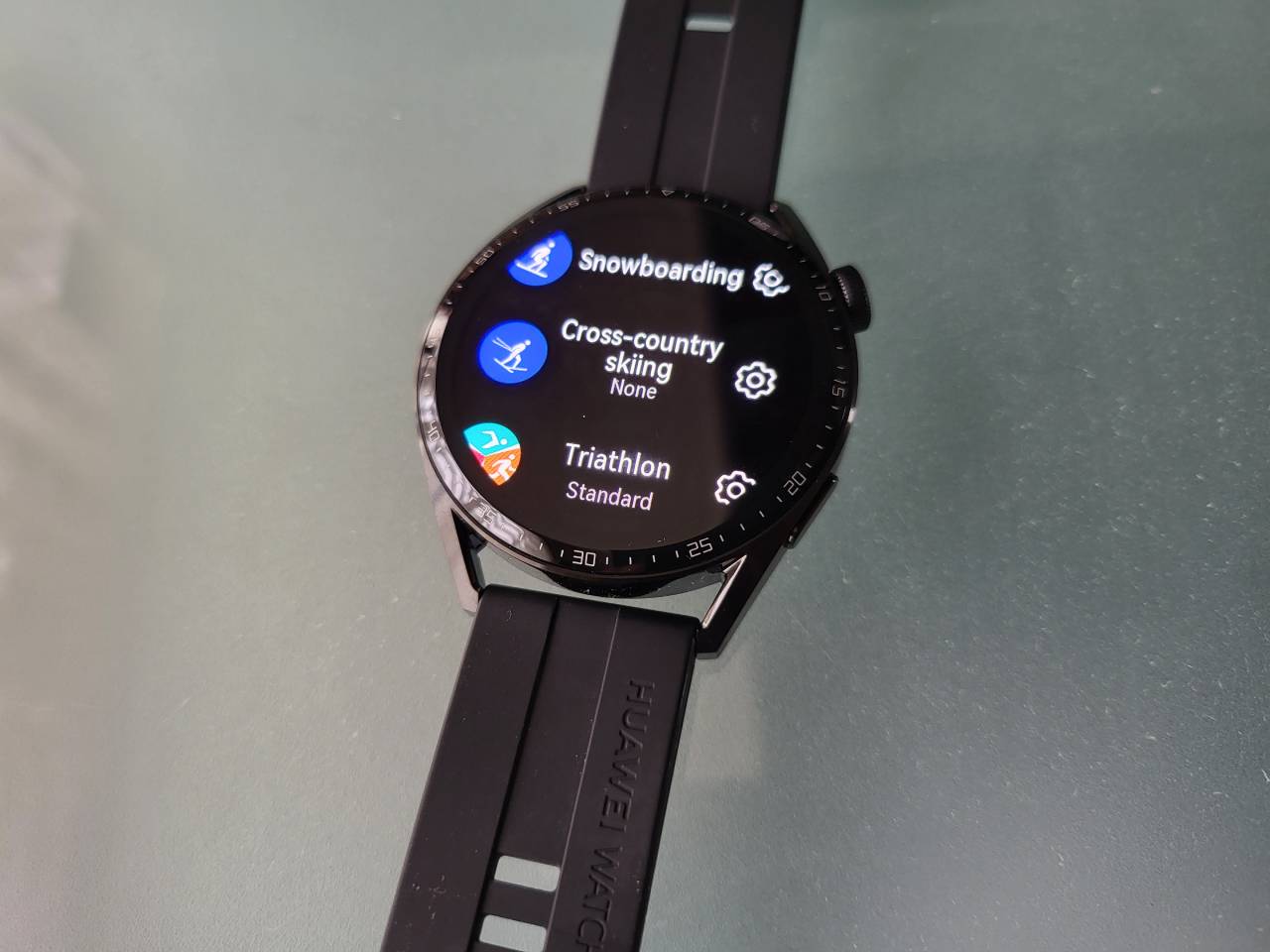 If you're keen to do a workout or see your stats you can do so via the watch. Swipe gestures get you from Settings through to media, vitals and notifications.
This is something Huawei has evidently worked on.
Prior Huawei smart watches had been a little touch and go when it came to getting your messages and other bits to your wrist.
The GT3 receives everything that you allow notifications for – without fail.
The watch also has a built-in speaker and mic so you can take calls from your wrist, providing of course that your phone is nearby (the GT3 reviewed is not LTE).
Light at only 42.6 grams Huawei's GT3 is so pack jammed with features and possibly more than you'd ever need and at a pricing tier that completely knocks out any competitor models.
Personalise it with a vast library of watch faces, always know what's the happs with Always On Display (AOD) and depending on which model you opt for look super fit or sexy styley.
Wear it, keep it on and go with Huawei's GT3.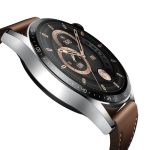 Huawei GT3 Smartwatch Review