The year was 2014, a year that in November our A.I. assistance changed forever.
Amazon's Alexa was born.
Over the past eight years she has come a long way spreading herself around our homes inside Dots and Echo's Show's. She can even be found on our smartphone's, integrated in to other smarthome devices, in the car, on our wrists and in our ears.
This year Amazon have really out done themselves with a brand new Echo, designed to fit seamlessly in our home decore, with the Amazon Echo Show 15.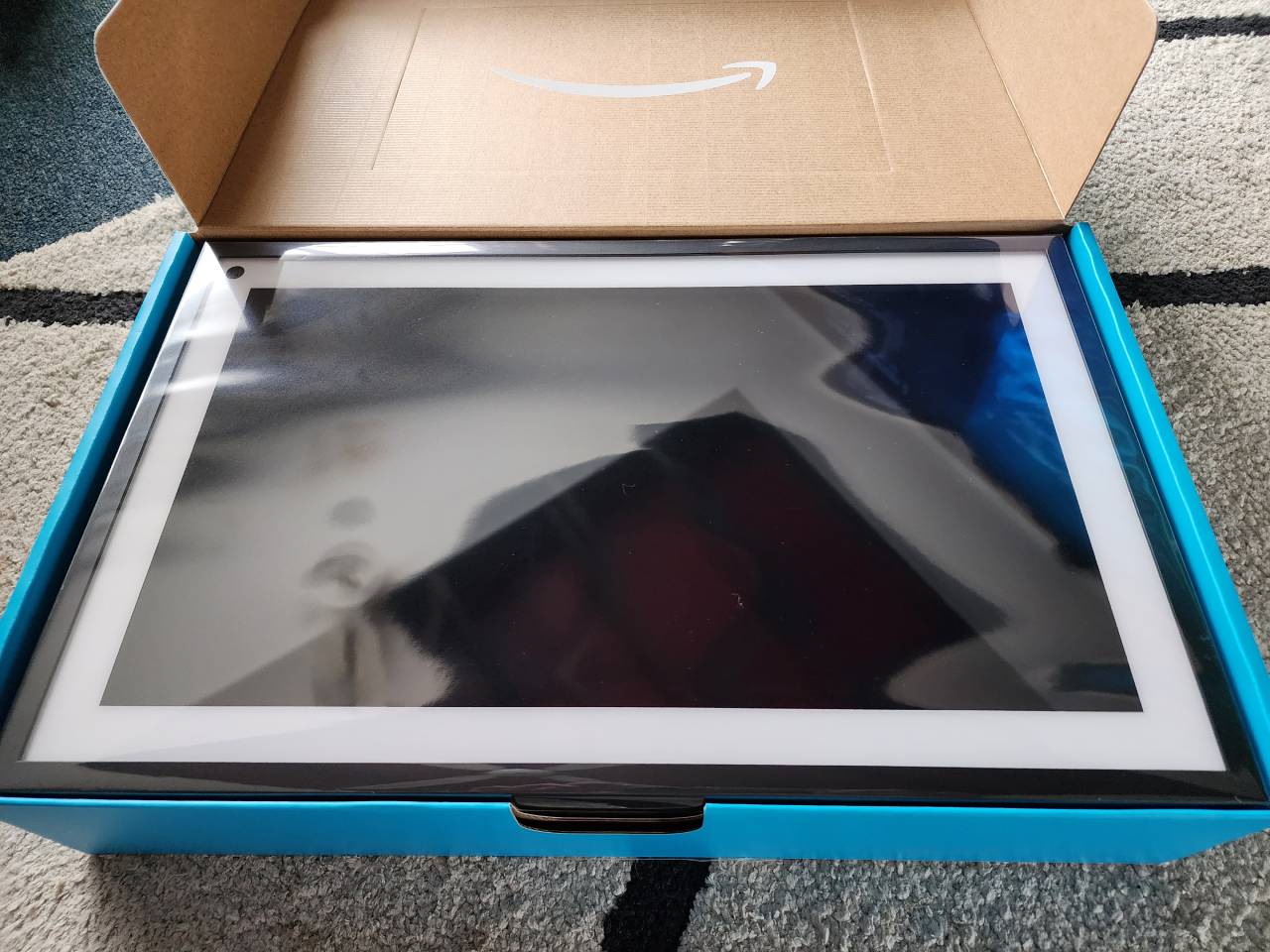 A framed 15 inch screen (hence the name) with all the bits of info that is relevant and personalised to you. A framed screen that when idle can be like a photo montage, or display works of art and more.
But before you start out with the Echo Show 15, there's a bit of a setup.
I've got to hand it to Amazon, their smart devices are one of the most easiest and automated setups and over the years of reviewing Echo's and Show's I have never had a setup fail.
If this is your first round of owning an Alexa device getting it ready is easy enough.
Add the Echo Show 15 to your home wireless connection, login or set up an Amazon account and if you want to, personalise the Echo Show 15 to you and any additional family members.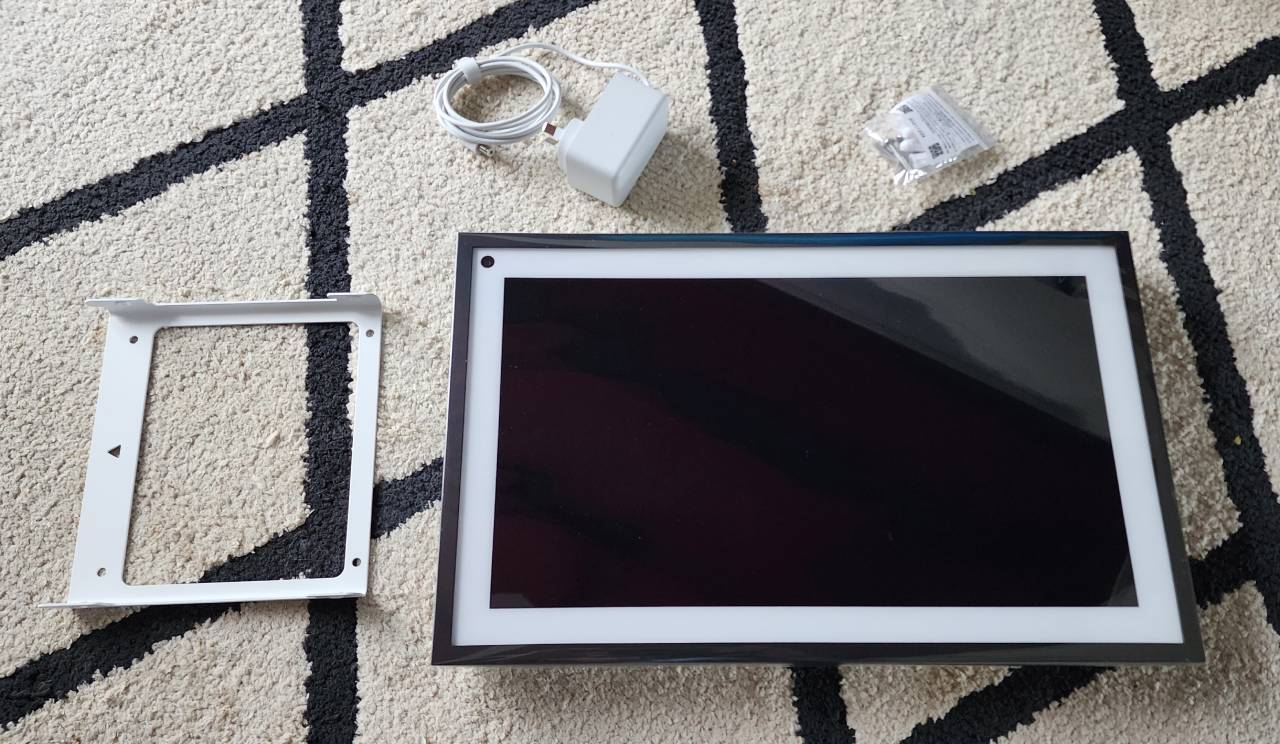 If you're integrating in to an already established Alexa environment most of the steps just mentioned still need to be gone through, however it will recognise all of your other Alexa devices and preferences once you login to your Amazon account.
Ultimately within 5 to 6 minutes the Echo Show 15 is ready to have Alexa entertain, inform, remind and even sing.
If you have a few Alexa's in the house you can use the devices as an in-home intercom. Download the app for Android or iOS (Apple) and control all of your other smart devices at home while you are away. At home? No worries just tell Alexa what you want turned on or off, or set up your own personalised commands.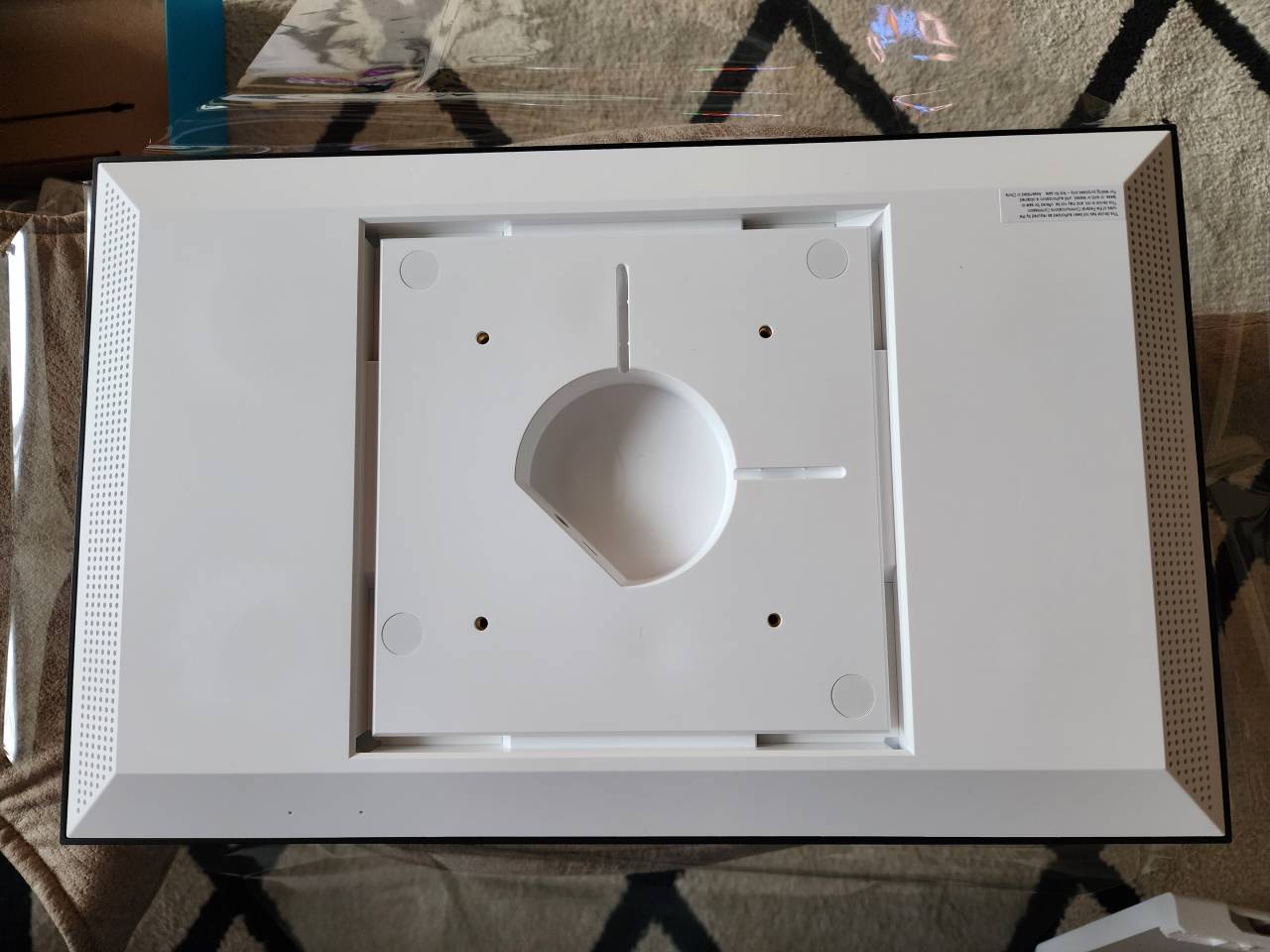 The Echo Show 15 comes with a wall mount bracket, but if you're not too keen to place the 15 inch screen on your wall there is a dedicated table top stand sold separately.
The Echo Show 15 is heavy. Alexa has put on weight since the last Echo device, so if you do mount on your wall, make sure it's a tight grip.
A new trick for Alexa is facial recognition. I mentioned that personalise bit within the setup. While it is optional, you can add a photo of yourself and when the single punch hole camera spots you, it knows who you are and on-screen greets you with little tidbits of info.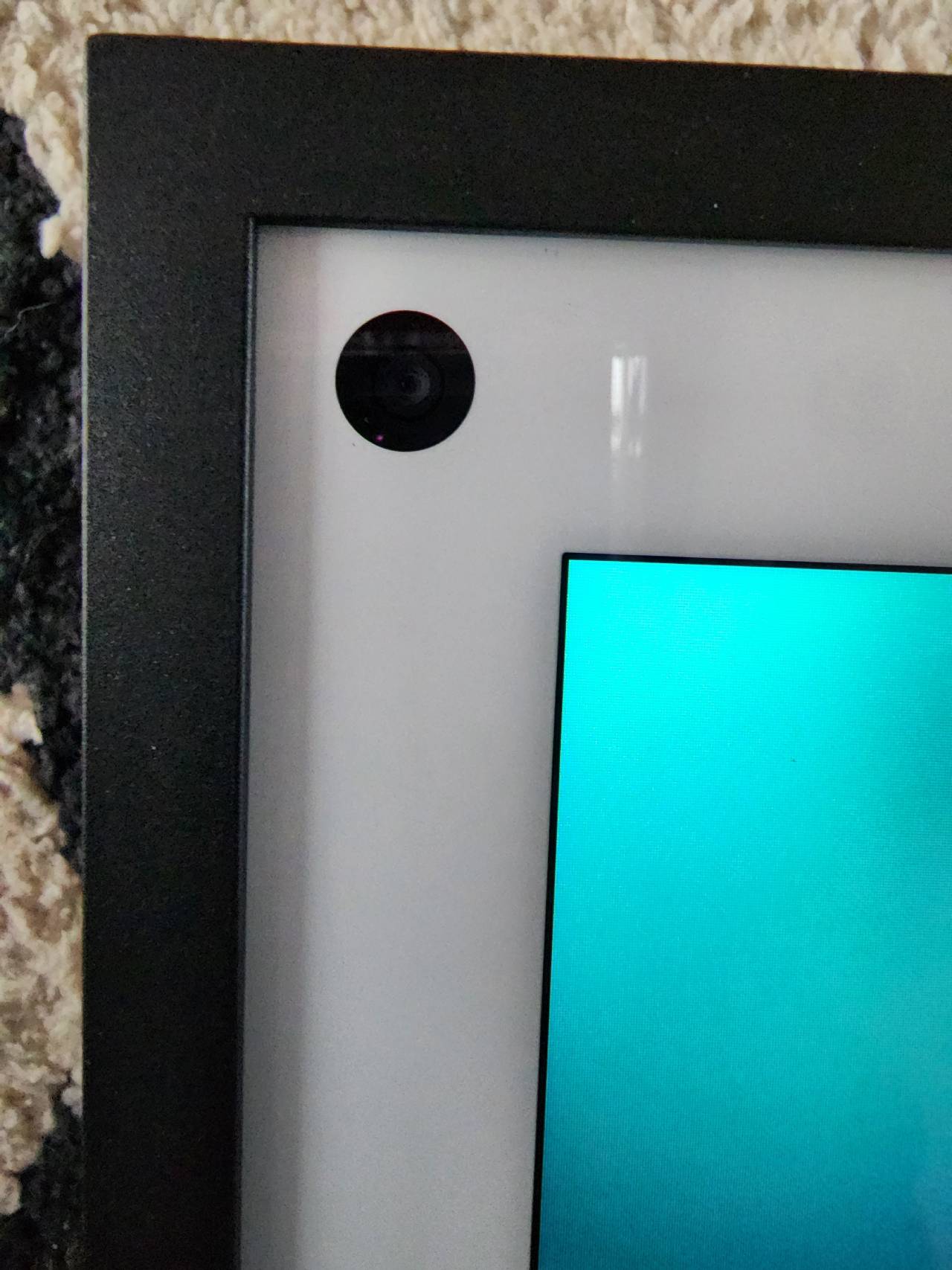 Sync up with your preferred audio streaming service to have Alexa belt out the best of your playlists on request. If you have more than one Alexa device in your home, stream music throughout.
You can have widgets, such as a Shopping list or shortcuts to other smarthome gear, but honestly you'll very rarely find yourself touching the massive 15 inch screen, as everything and anything can be done via voice command.
The Echo Show 15 is the most glamourous looking Show yet.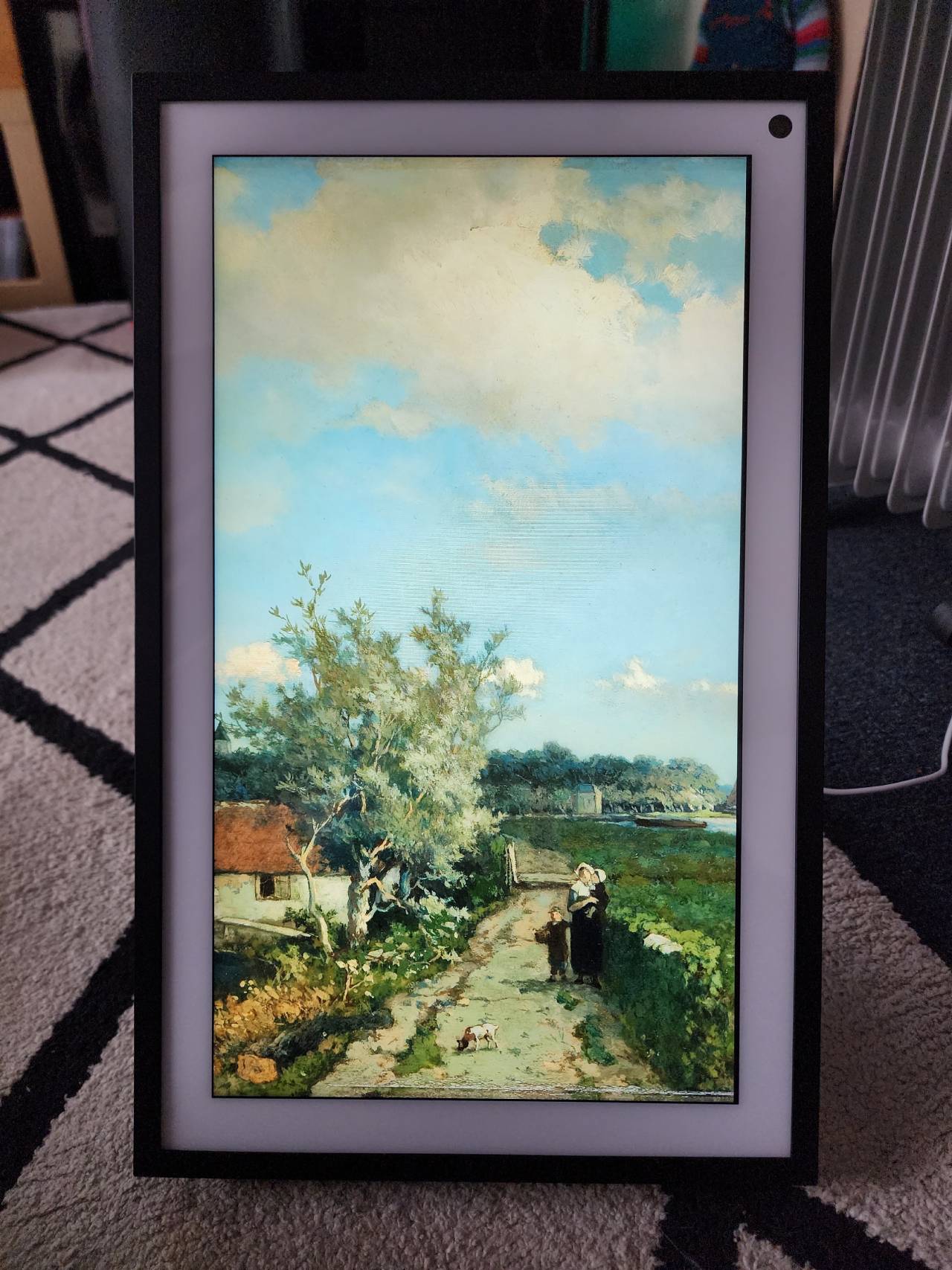 Designed aesthetically to hide amongst other family and friends photo's or simply to be a non-tech looking show piece anywhere in the home.
There are toggle buttons on the side of the Echo Show 15 for volume and a switch to disable the camera.
Alexa, always on, quick with wit, a sense of humour that other A.I. assistants only wish they had and is always ready to help you out.
The Echo Show 15 is the best Show yet.
Amazon Echo Show 15 Review
Amazon Echo Show 15 images