This year's Samsung Galaxy Tab S9 Ultra brings us a mix of what made the Galaxy S8 Ultra epic fused with the latest chipset.
First off, the Galaxy Tab S9 Ultra is big. A bold 14.6 inches AMOLED screen with a 120Hz refresh rate.
Coming in just under the size of a 15 inch laptop, providing you have a Bluetooth keyboard, the Galaxy Tab S9 Ultra could make an effective laptop replacement for on the go.
Running the latest version of Android 13 with Samsung's own One UI OS overlayed, there is a fair amount of proprietary apps that do pinch some of the internal storage.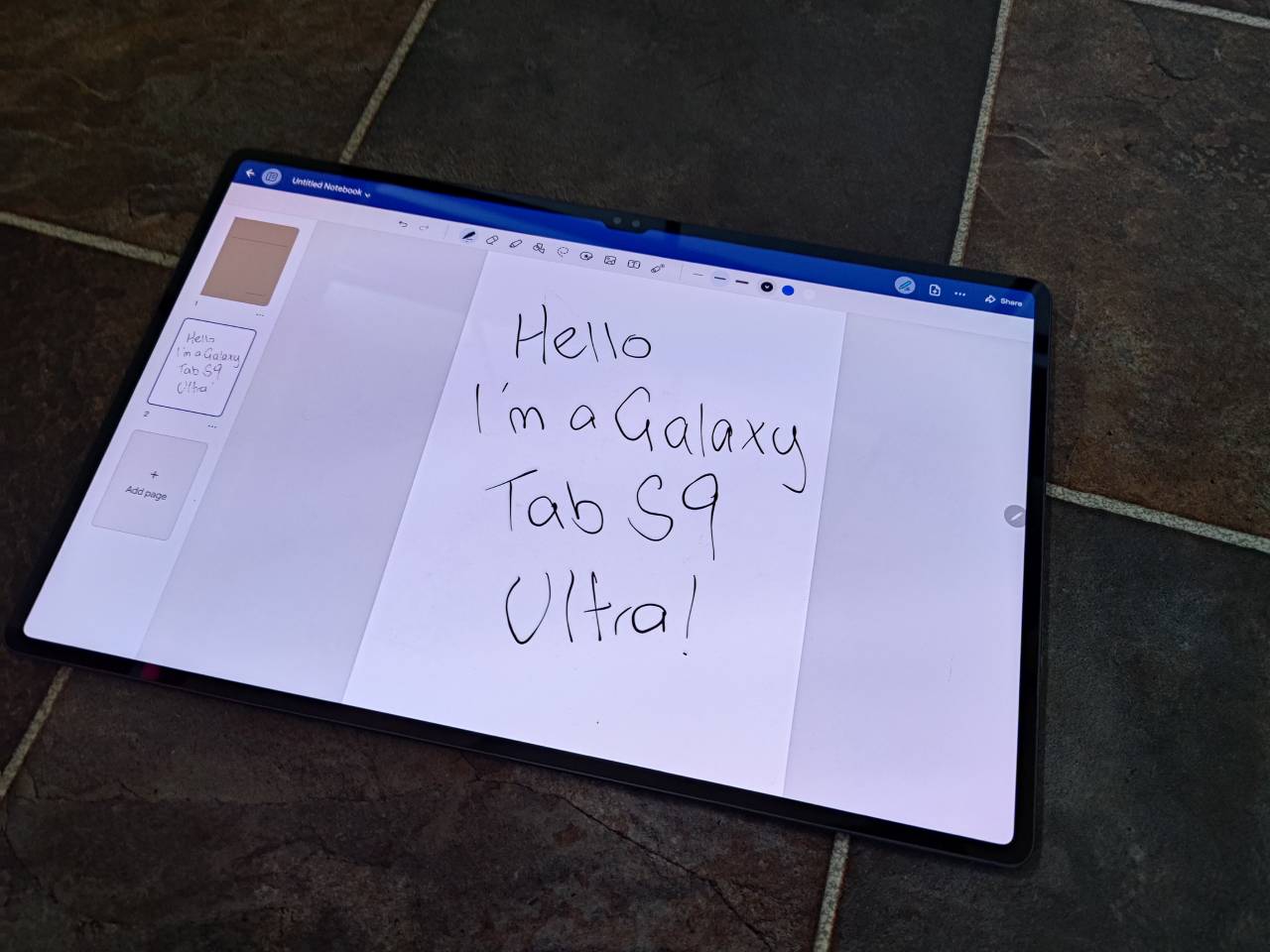 This year, Samsung have bolstered the entry level Galaxy Tab S9 Ultra to a 256GB internal SSD (last year entry level was at 128GB).
Coupled with this is 12GB RAM to see you right for super multi-tasking and game playing and an efficiently powerful Snapdragon 8 Gen 2.
I still love the Galaxy Tab S8 Ultra but my only issue was that lower end storage, so I am pleased to see that this has now been doubled from the go.
There is a microSD card slot, so you can bolster that storage up if you need to .
The Galaxy Tab S9 Ultra comes with it's own stylus, called the S Pen, in the box.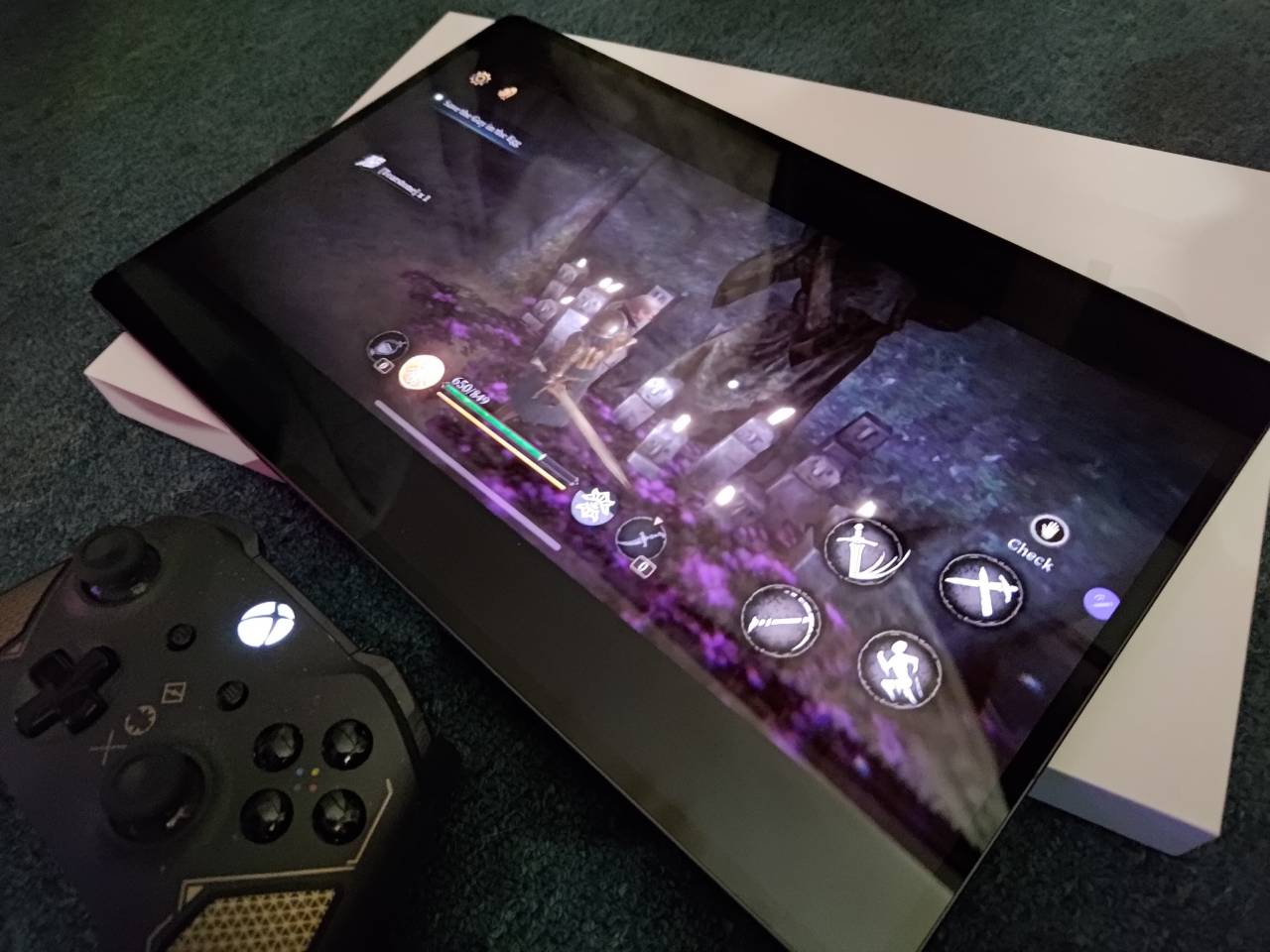 If you're a writer, note taker or attend a lot of meetings – the S Pen is your primary tool. It's fluid with digital ink to screen and feels natural when writing.
For gameplaying the Galaxy Tab S9 Ultra is gold.
Playing console quality titles to the likes of Asphalt 9, Call of Duty, Diablo Immortal and Pascale's Wager with a control pad turn the massive tablet in to and a supreme on the go Android gaming device.
Samsung haven't held out on the camera's, again.
We get a similar array to last year's, the dual front cameras come in at 12MP wide and 12MP ultra-wide.
Your dual rear camera's are the generous for a tablet with a 13MP wide and 8MP ultra-wide. You can record natively in 4K / 30fps.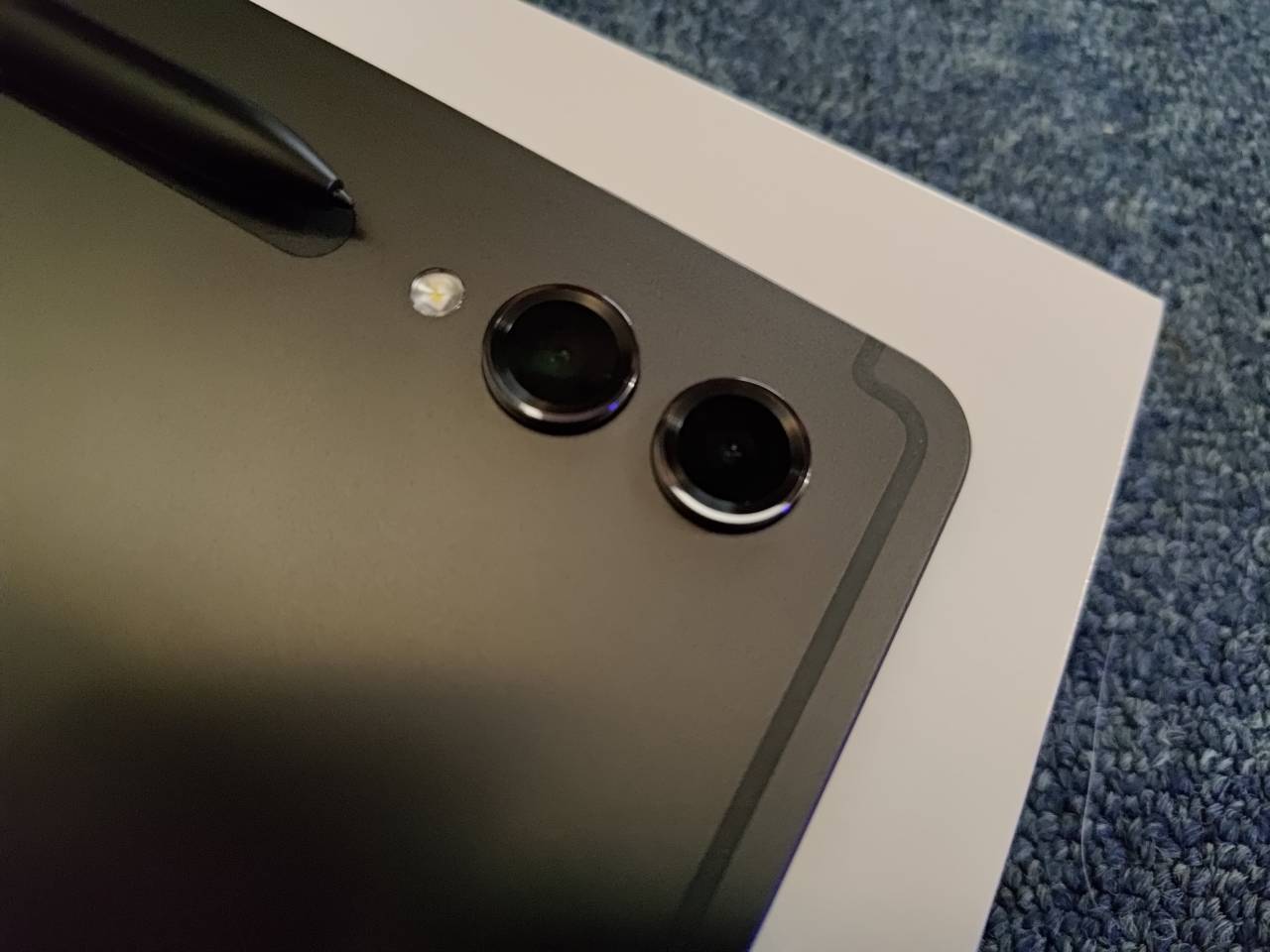 These match what we got in the Galaxy Tab S8 Ultra.
Battery life is fantastic, but charging time (from totally flat) is a killer (although you can fast charge and get a top up to keep you going for around 15 – 20 minutes).
The Galaxy Tab S9 Ultra has a huge 1200 mAh power-cell. Around 3 hours to fully charge, but you'll likely get a few days to a week (depending on usage) from a full battery.
Samsung's Galaxy Tab S9 Ultra is the current top tablet out there on specs, flexibility and reliability that I have experienced. Light-weight, super thin and all screen.
It may be too big for some, but if you're a creative, a note taker, prefers to work on the go or simply just want something larger than live to play Triple AAA Android games on, the Galaxy Tab S9 Ultra is the one.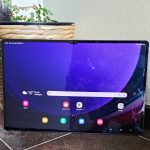 Samsung Galaxy Tab S9 Ultra Review
Device details
Released: August 2023
Device Name: Samsung Galaxy Tab S9 Ultra
Chipset: Snapdragon 8 Gen 2
Memory: 12GB
Internal Storage: 256GB
Camera: F: 12MP (wide), 12MP (ultra wide). R: 13MP (wide), 8MP 9 (ultra-wide)