Fans of Ti West's New Zealand-shot X were aflutter when the surprise prequel Pearl was suddenly announced. After being rescued from a potential straight-to-digital release in New Zealand by exclusive cinema screenings by Terror-Fi Film Festival, X is now also available on Blu-Ray.
It was a genius move on the part of Ti West to keep Pearl a secret until the trailer release, the film equivalent of Beyoncé dropping a new album on her adoring Beyhive. X, the grindhouse-infused homage to Texas Chainsaw Massacre and the golden age of porn, was a massive hit with horror fans and introduced the audience to the elderly, sex-deprived Pearl (Mia Goth) who goes on a homicidal rampage when she discovers her family farm is being used to film a porn film. And while we may have been satisfied with a stand-alone film, Pearl's pathology did pique the interest of the viewer. Did seeing beautiful young people having sex and filming it suddenly flip her homicidal switch? Why was she a shut-in? What the hell had been going on on the farm in the preceding 60 years?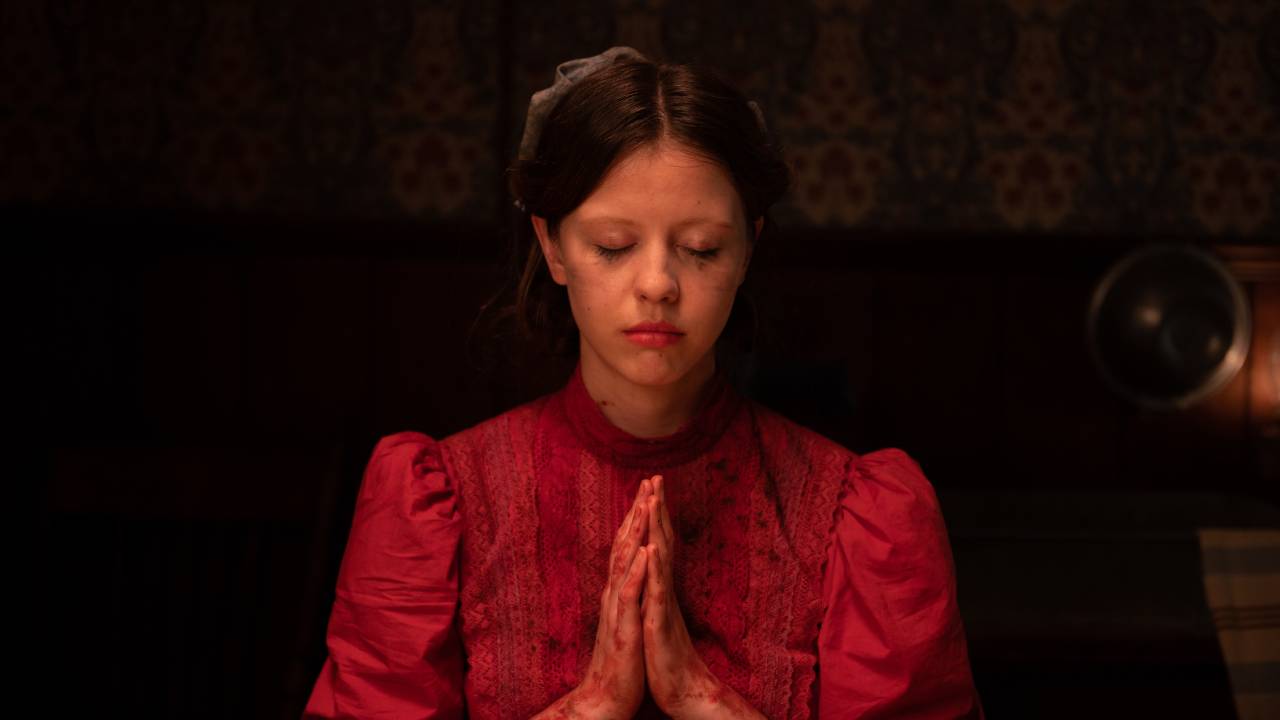 Thankfully Pearl delivers those answers in a tense and compelling character study. Conceived by West and Goth during the pandemic isolation period, Pearl will not only satisfy fans of X but will probably leave the viewer salivating for the up-coming chapter of the trilogy, Maxxxine.
It's 1918 and the United States is not only participating in World War I, but has been hit by the Spanish influenza pandemic; the predecessor of the coronavirus pandemic. Pearl is an idealistic young married woman whose husband Howard (Alistair Sewell) is serving in the War, leaving her at her family's farmstead. Despite being married, she has little agency over her own life; partly because her father (Matthew Sunderland; The Stranger, The Nightingale) is locked in his own body and completely unable to care for himself.  This leaves her and her mother, Ruth (Tandi Wright; Creamerie, Love and Monsters) to do all of the farm work as they have no farmhands available. Euth is a strict and cold maternal figure, a German-born woman in a time when German people were not looked upon kindly due to their involvement in the War.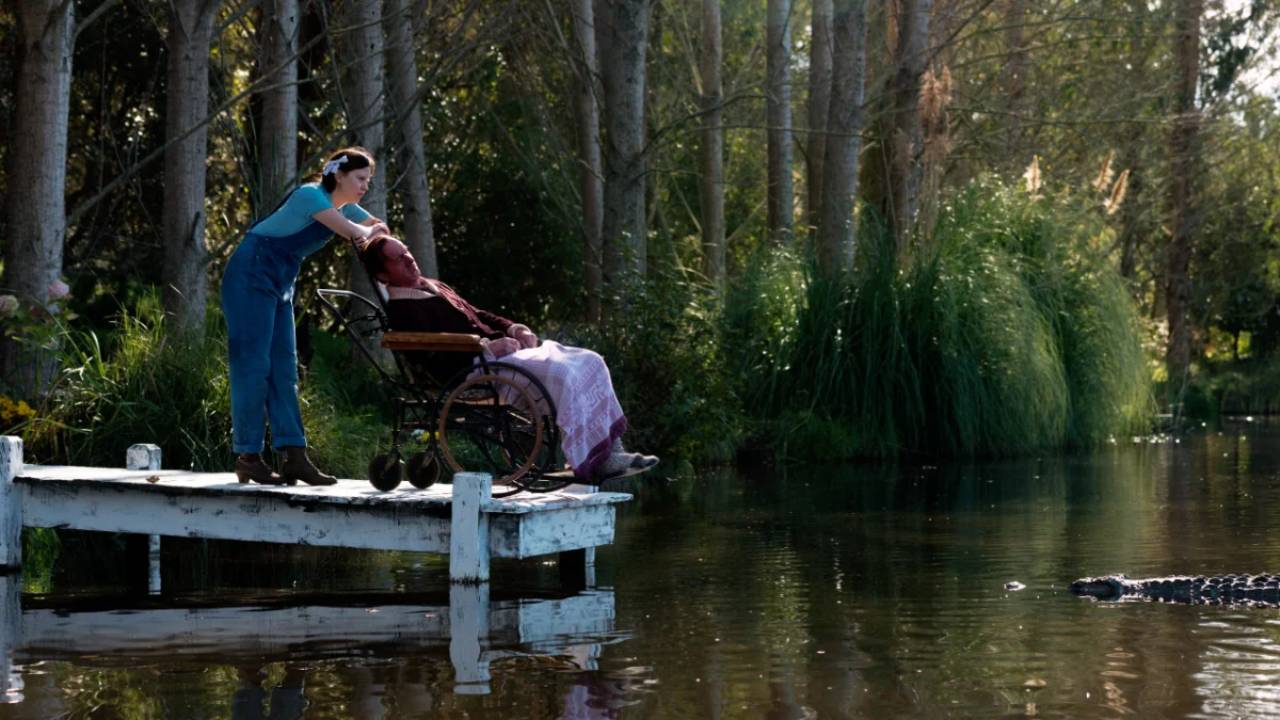 Despite this, Pearl dreams of being famous, of dancing in the newly-fledged film industry. She views being famous as a way to not only escape the drudgery of her everyday life, but to also gain the love and acceptance she's never really received from her mother. Another form of escape for Pearl is to actually view the films she dreams of being a part of. When she is asked to pick up morphine for her father from the pharmacist in town, not only does she sneak in a viewing at the cinema, she swigs from the morphine bottle- another form of escape. It's then that she meets the cinema's dashing projectionist (David Corenswet), who allows her to see the films whenever she wants.
When her mother-in-law and her sister-in-law, Mitsy (Emma Jenkins-Purro) come to the farmstead to offer a roast pig to Pearl's mother (a gift which is subsequently declined), Misty discloses that there is going to be an audition for a church-run dance troupe that will be travelling around the state to bring cheer to audiences. Pearl sees this as her guaranteed ticket out of her drudgery. And woe betide anyone who stands in the way of her happiness…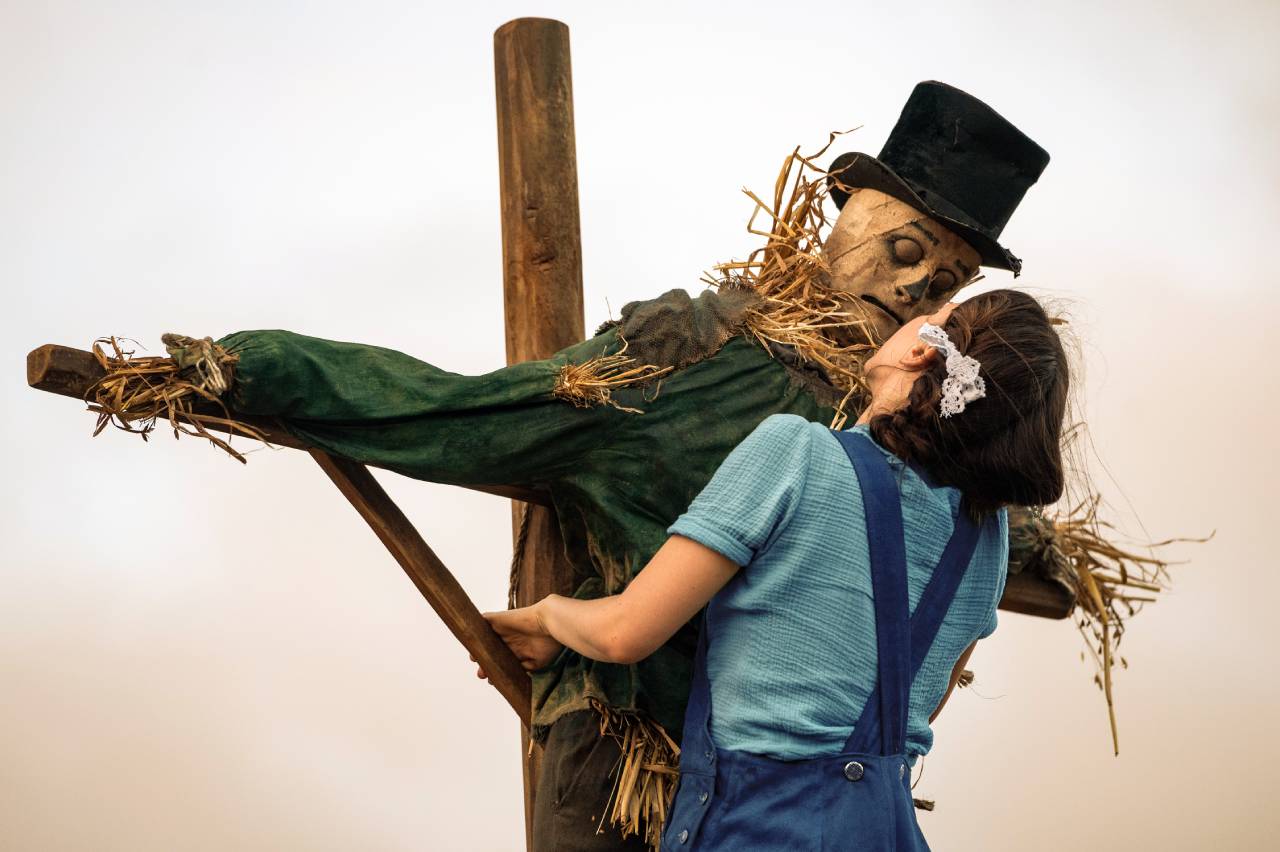 While X had grindhouse sensibilities and was a loving tribute to Texas Chainsaw Massacre, Pearl takes its motifs from the golden age of cinema. It uses the types of opening titles recognisable to fans of films like Gone with the Wind. Shot transitions are screen-wipes instead of fade-ins or jump cuts. Pearl has a rather uncomfortable encounter with a scarecrow and looks very Dorothy-esque, a la The Wizard of Oz. There's also some parallels with the psychological classic Whatever Happened to Baby Jane? There's even a nod to Theda Bara, the pre-Hayes-code silent film actress who was considered America's first sex symbol and whose film Cleopatra is playing at the theatre Pearl attends. She would also name the alligator in her family's pond Theda; the matriarch to the alligator who would subsequently reside in the pond during the events of X.
There's a huge benefit in actress Mia Goth co-writing the script for Pearl, as it gives her a greater stake in the character, a greater intimacy in terms of how she brings the character to life. This is clear to see in the film. Goth has shown herself to be a phenomenal talent in every role but in Pearl she truly shines. This isn't just a standard slasher flick- it's a psychological character study, something Goth rises to the challenge of beautifully. The majority of our questions regarding the elderly Pearl in X are answered here. Was she born a danger, or did a switch flip because of trauma? I'm not going to answer that in this review because it's a genuine delight (and horror) to delve into the depths of Pearl's psyche. In particular, the final act of the film is a huge revelation and an incredible showcase for Mia Goth's talents.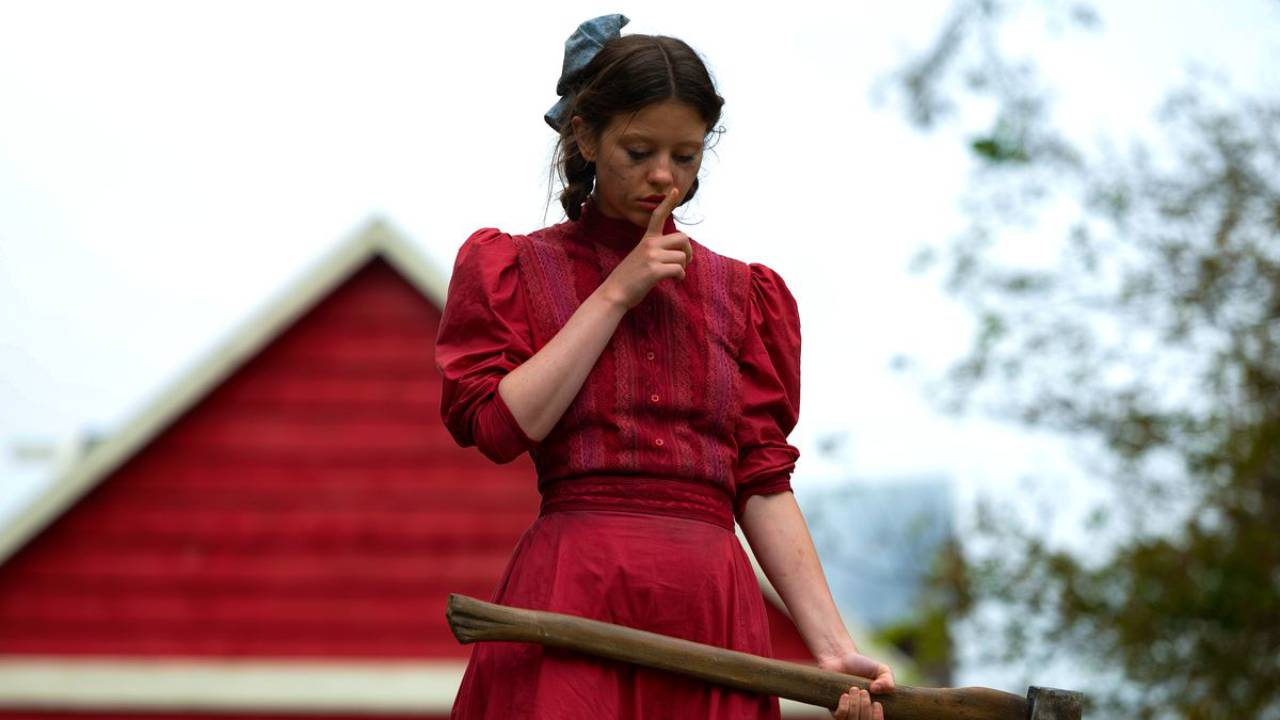 It's important to also celebrate the respective performances of the Kiwi leads, Tandi Wright and Matthew Sunderland. Wright is commanding and abrasive, sporting an impressive German accent and the kind of relationship with Pearl that will send chills down the spine of the viewer. While Sunderland's performance is that of someone who is locked inside their own body, he is able to emote incredibly; particularly in one pivotal scene where terror is clearly apparent. That's part of what makes his character's situation so much more chilling. He's witness to horrors he cannot stop, including when Pearl makes a half-hearted attempt to strangle him while she bathes.
Fans of X will also note some connections between the characters of Pearl and Maxine. Both are desperate to escape strict familial conditions: Pearl desires to get away from her strict mother, and Maxine has escaped her televangelist father. Maxine is able to enact the sexual acts on screen that Pearl was shown surreptitiously by the projectionist.
Pearl is a genuinely satisfying watch that doesn't rely on gore to carry its story. In fact, any gore is secondary. It simmers with malice and sexual desire, contained in a child-like character whose pathology is like an unexpected cobra strike to anyone who doesn't see it immediately. It's highly recommended that you not only watch Pearl, but then follow it up with a rewatch of X to really soak in the entirety of the story so far while we eagerly await Maxxxine.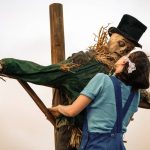 Pearl (Bluray) Review