MOZA Racing never slows down and now introduces the new R3 Bundle, created in collaboration with Microsoft to be the first officially licensed racing simulator for Xbox.
The bundle includes the R3 DD base, an ES steering wheel and the SR-P Lite pedal set, the ideal combination to enter the world of sim racing without compromising quality. Compatible with Xbox Series X|S, Xbox One and PC and all racing games, the bundle is plug-and-play for instant excitement.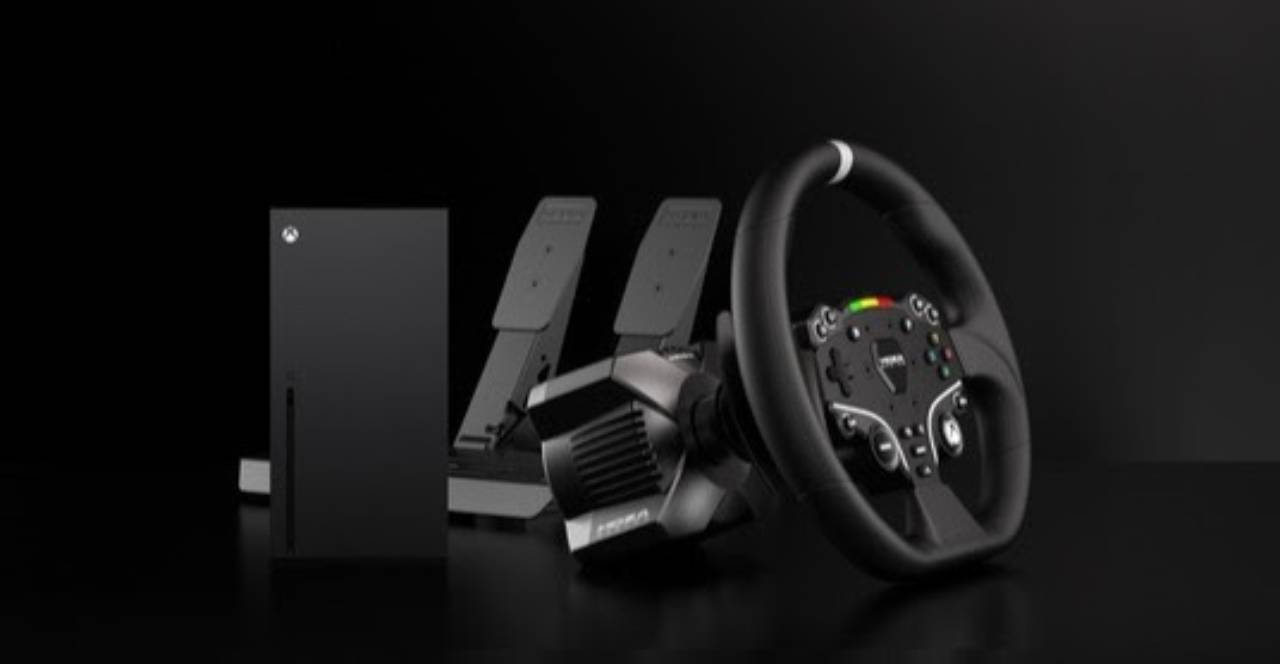 True precision, beneath the R3's sleek exterior lies a powerhouse of precision – a 3.9 Nm motor that redefines direct-drive supremacy. Surpassing traditional 3 Nm bases, the R3's motor offers consistent, unadulterated force feedback that breathes life into every race.
With adaptability at its core from desktop to fully dedicated rigs the R3's compact design can be easily adapted to fit any scenario regardless of available space all the while maintaining exquisite craftsmanship which defines the R3's essence. Aerospace-grade aluminium alloy housing, MOZA Quick Release, aluminium wheel rim, and high-strength steel converge to set a new benchmark for entry-level racing hardware. MOZA Racing's commitment to quality ensures that every race is a testament to our excellence.
Step onto the track of your choice with the R3 Bundle. Seamlessly compatible with an array of mainstream simulation racing games, including Forza Horizon, Project CARS, F1, DiRT Rally, and Assetto Corsa series, the R3 lets you dive into your favourite virtual racing world.
Included in the R3 bundle is the MOZA R3 DD Wheelbase, The 3.9Nm Direct Drive Wheelbase breathes vitality into the realm of virtual racing, offering the optimal in detailed force feedback ensuring outstanding and consistent performance. Robust and compact this wheelbase grants sim racers an incredible immersion whilst empowering them with high-precision hardware built with top-quality materials.
The MOZA ES wheel has been crafted with durable ISF grips and an aluminum alloy framework, it's a testament to durability and beauty. An RGB sequential shifter light indicator adds dynamism, while 22 programmable buttons keep you in complete control.
The MOZA SR-P Lite pedals complete the R3 Bundle, A masterpiece of engineering precision. Constructed from high-strength steel and equipped with an ultra-sensitive angle sensor, these pedals respond to every input of your footwork. Tailor your setup for comfort and synergy then connect directly to your PC or Xbox for a seamless racing experience.
And finally a necessary table clamp so you can race in limited space, using the table clamp to mount the MOZA R3 wheelbase to a table or desk.
Complementing the excitement surrounding the R3 bundle, MOZA Racing also unveil an array of long-awaited products at Gamescom 2023. Among the stars of the showcase are a GT wheel, a 400mm truck wheel, and a state-of-the-art sequential shifter. These remarkable and highly anticipated additions will officially hit the market in early 2024, marking the beginning of a groundbreaking year for MOZA Racing and sim racing enthusiasts worldwide.
The Moza Racing R3 Bundle for Xbox and PC is planned for a Q4 2023 launch at selected retailers.
Be a supporter of STG