Each year that rolls around smart device producers begin to reveal their next flagship offerings for the 12 months ahead.
Undoubtedly the largest of them all, Samsung aim to not only innovate and wow us with something we haven't experienced before but also produce high-end tech that aims to do a one-up on last year.
We are on the cusp of their legendary S Series releasing (at the time of writing) and with all details officially revealed and pre-orders underway I've received an S22+ to tune in with and test out.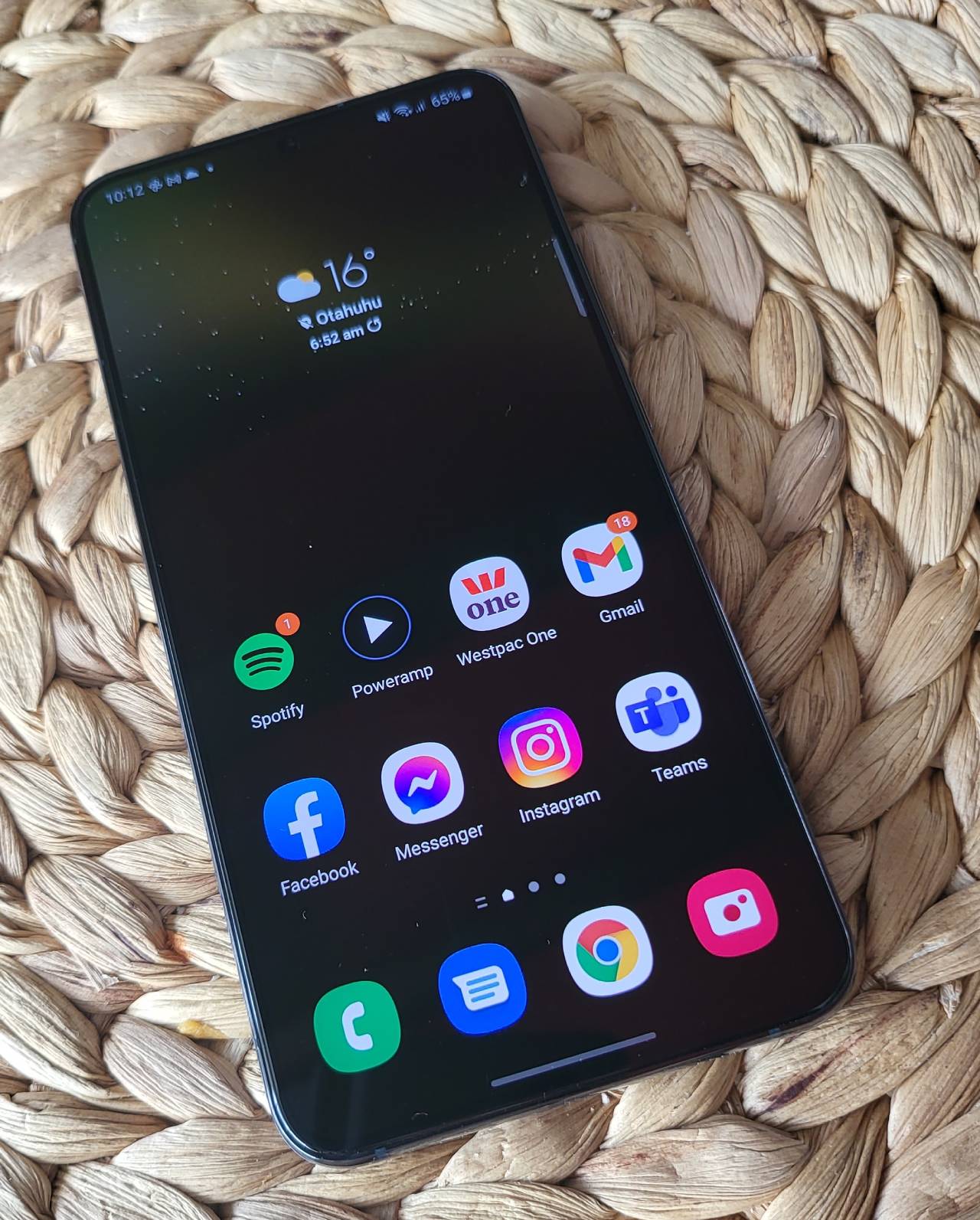 On the face of the device you've got a bedazzling and vibrant 6.6 inch Dynamic AMOLED display (2,340 x 1,080 pixels) that's edge to edge with little to no bezel going on. This one whisker of an inch smaller than 2021's S21+.
Samsung also retained the 120Hz refresh rate as their new norm to ensure excellent gaming and content creating.
The front camera is a pin hole (not the under-screen that we see on the Galaxy Fold3 and weighs in at 10MP.
I thought that going forward Samsung would've begun championing the under-screen front 'selfie' cameras as a staple. It seems not to be.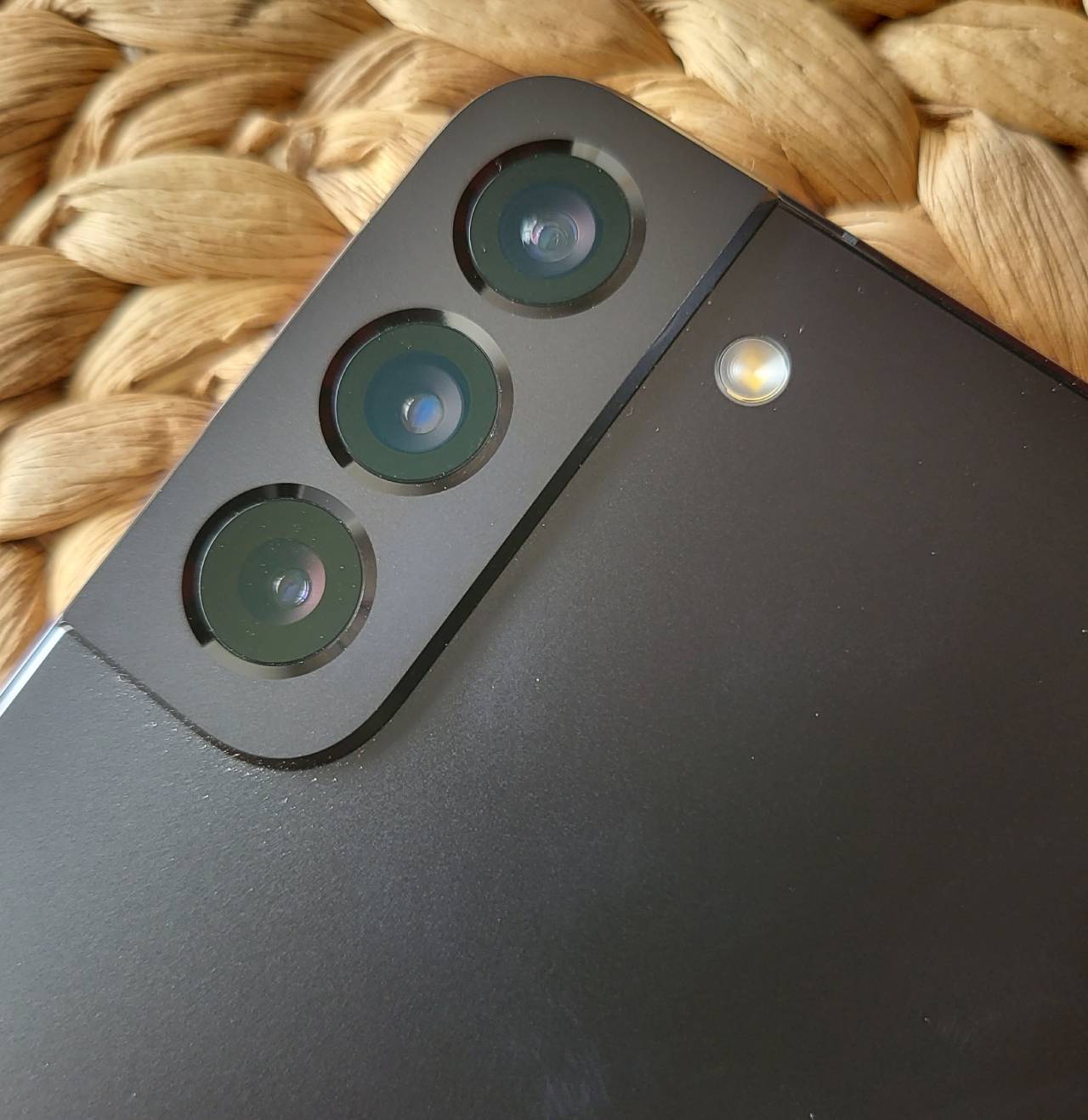 The back sees the tri-camera housing. These are encased in a raised finish, almost like a mini-case of their own, to keep them from getting scratched when you place your phone down naked (not using a phone case).
The rear camera's boast some moderately impressive specs – 50MP wide, 12MP ultra-wide and a 10MP telephoto with 10x optical and 30x digital zoom.
The internal organs aren't to be sniffed at either.
We've got a super powerful and power efficient Snapdragon 8 Gen 1 processor combined with a mid-range 8GB RAM and either 128 or 256GB storage.
There's no microSD expansion.
Samsung continually listen to their customers (that's how the 'Fan Edition' handsets come about) so they know what we generally use our phones for, and have made them just so.
So this is where camera wizardry comes in.
Previously Samsung smart phones have not done too well with night shoots. I mean, they've been okay, and at times more than okay with previous models, but here with the S22+ and Samsung's 'Nightography' they've nailed it.
A pic snapped in a pitch black environment results in a near clear result with detail and less fuzzies.
Camera modes are similar to what we have seen on the likes of S20 and S21 Series, with the inclusion of Single Take where one click takes a series of short vids and pics to capture that 'one' moment, and my fav Directors View with quick touch zoom.
Gaming on the S22+ is fantastic.
High resource chompers like Asphalt racing, Pascal's Wager (a personal fav) and the mighty Call of Duty Mobile not only run seamlessly and fluidly (also thanks to the high refresh rate) but do not impact the battery too much.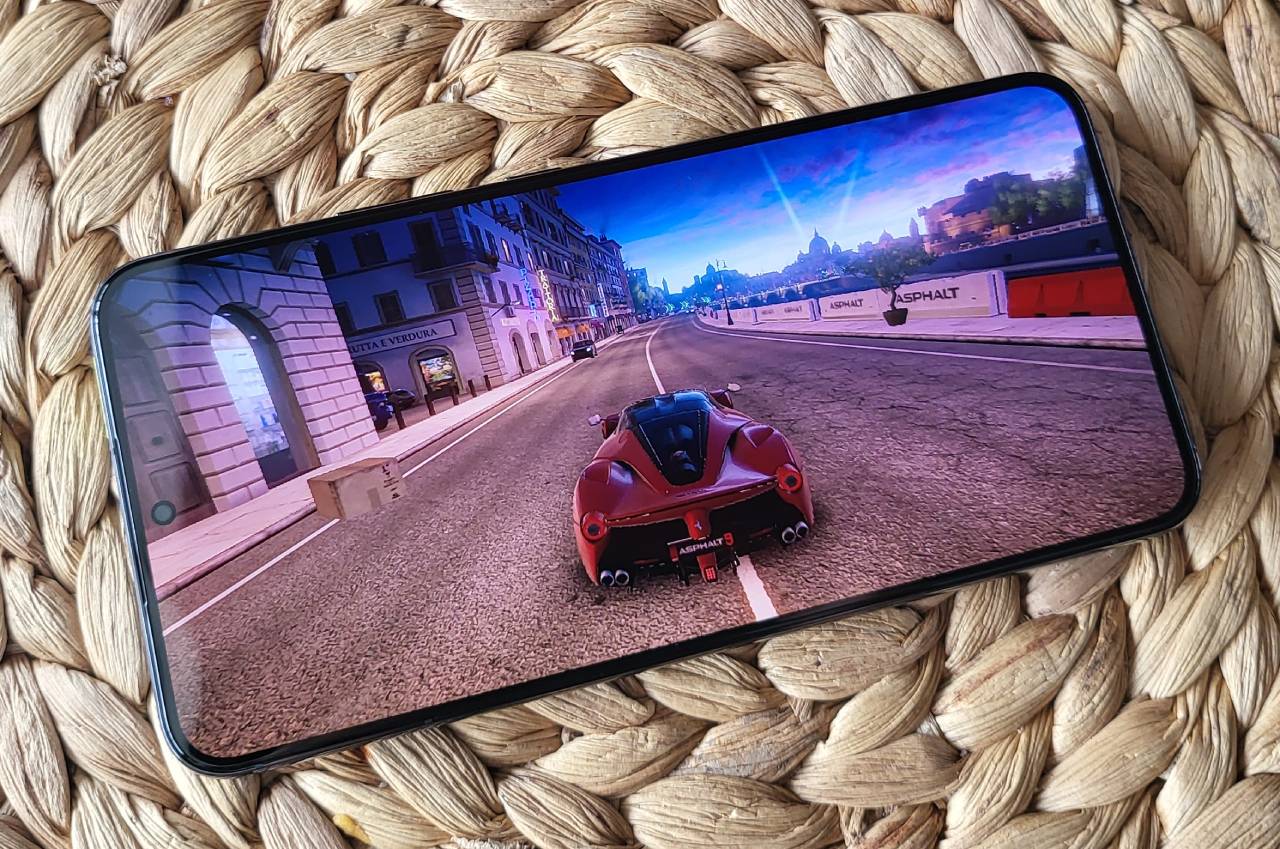 Call of Duty Mobile, from a full charge gobbled around 6% after 2 hours. Asphalt was greedier with 9% within the same timeframe.
But Pascal's Wager, a console quality RPG, ended up being a bit more brutal at 16%.
Still these are good odds if you're a casual gamer and generally pick up and play the likes of Fortnite or PUBG for an hour or two per day, then you'll be sweet for battery life.
For mobile eSports you'd definitely get through a gruelling session without the need to plug in.
The Galaxy S22+ is also the content creators dream phone without a ludicrous price tag.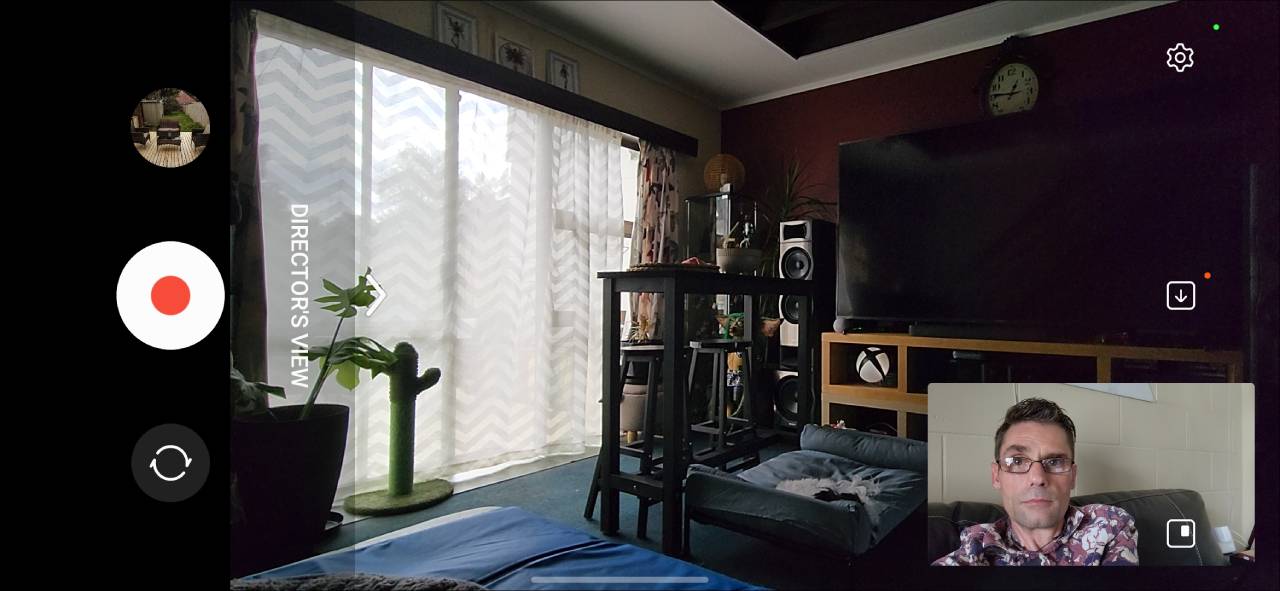 The larger screen and sheer detail can have you recording your vids in 4K or 8K, taking stills, touching up and editing everything on the fly without the need to lug about a heavy power bank or run to the closest charging point.
This brings me to the battery.
The Galaxy S22+ has a 4500 mAh power cell. That's mighty and mighty enough to get you through a day, maybe two for light users, but is down on last years S21+ which had a 4800mAh.
Using the Galaxy S22+ as my everyday handset for a week has seen the battery life meek its way to nearly a day (10 hours) before eventually dying.
You can do a quick top up for around 10 – 15 minutes if you're caught short and the S22+ has 45W fast charging (although you do not get a 45W charger in the box. You actually get no charger in the box).
There's other bits, which are beginning to become standard now, 5G capable, reverse charging and wireless charging too.
A stupendously powerful, solid and sleek looking smartphone, the Galaxy S22+ is the middle child in this years S Series and has got the goods to make it stand out in a class of its own.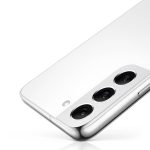 Samsung Galaxy S22+ 5G Review
Device details
Released: March 2022
Device Name: Galaxy S22+ 5G
Chipset: Snapdragon 8 gen 1
Memory: 8GB
Internal Storage: 128GB or 256GB
Camera: Front: 10MP. Rear: 50MP (wide) + 12MP (ultra-wide) + 10MP (telephoto)
Price: From $1,599 (NZD)