It's a smartphone, it's a tablet, it's the OPPO X 2021 concept device without the fold crease.
I was honoured to be able to sit down and have a play with OPPO's (currently) concept phone-tablet hybrid at OPPO's head office.
When not expanded the OPPO X 2021 is a killer 6.7 inch Android powerhouse with 128Gb ROM (storage), 6GB RAM (memory) and powered by a Mediatek MT6853V processor (specs are subject to change if this phone is released commercially).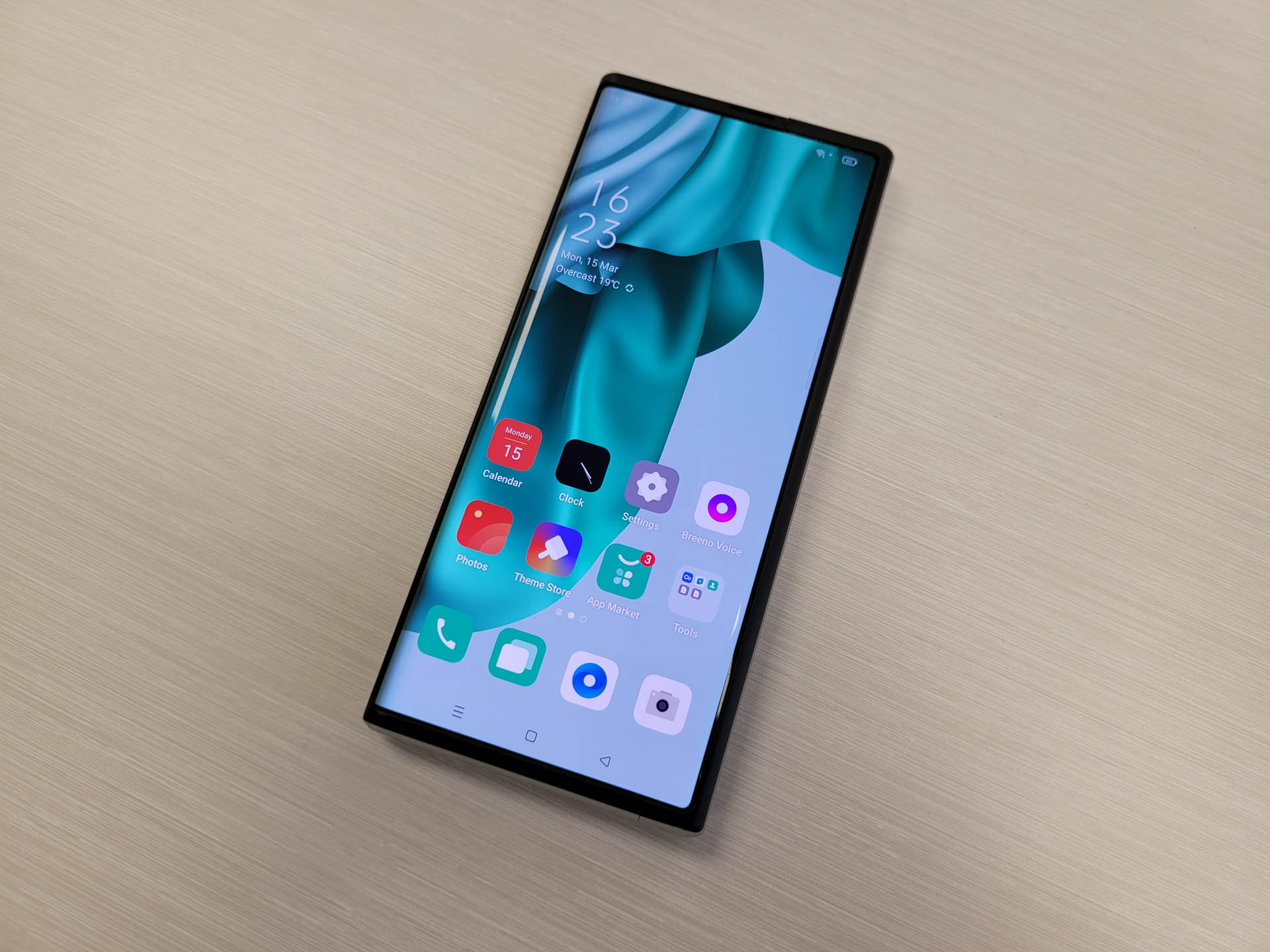 There are TOF (time of flight) cameras on the rear and from the back the OPPO X 2021 looks just as fantastic and futuristic.
Un-expanded the 6.7 inch screen is as vibrant and popping as any of OPPO's latest flagships.
But opening up the OPPO X 2021 is of course where the magic happens.
The OPPO X 2021 is not a foldable.
The screen rolls open and to do this you need to have the phone unlocked and swipe slide touch on the right side.
If you are about to get in to some serious PUBG gaming or streaming media you can continue uninterrupted from the standard view to the expanded view (watch our demonstration in the video above this post).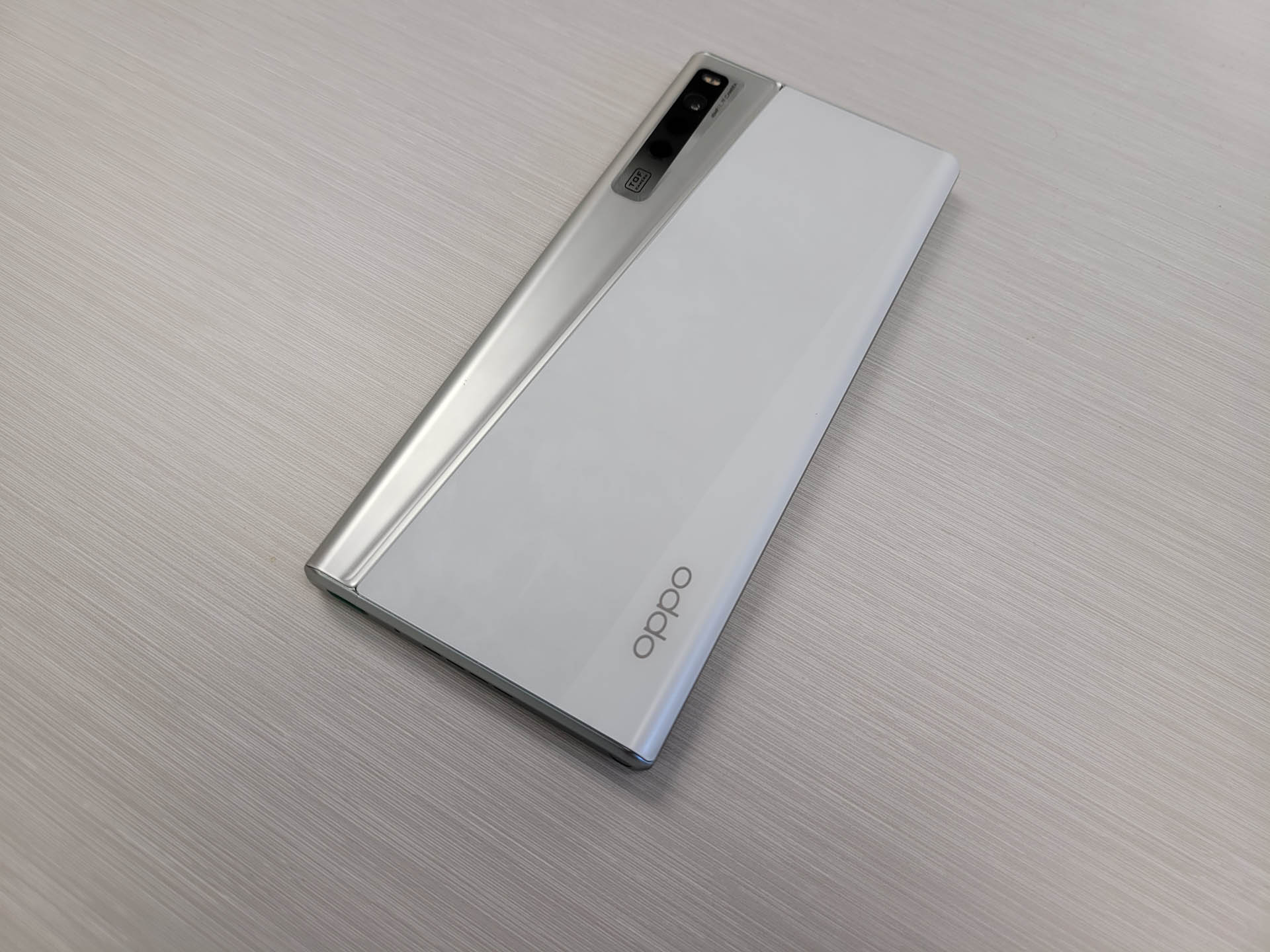 OPPO engineers have put alot of innovation into the OPPO X 2021.
To expand the screen super smoothly it uses a metal mesh base which rolls in and out of the inside of the phone. Attached to that is a super strong warp track laminate. When expanded the OPPO X 2021 is 7.4 inches – currently the largest in any any phone tablet hybrid.
The OPPO X 2021 is good for around 5 and a half years of average use, or 100,000 extractions.
I asked what would likely happen after that time and was told that the inner motor which drives the roll out screen would begin to wear out.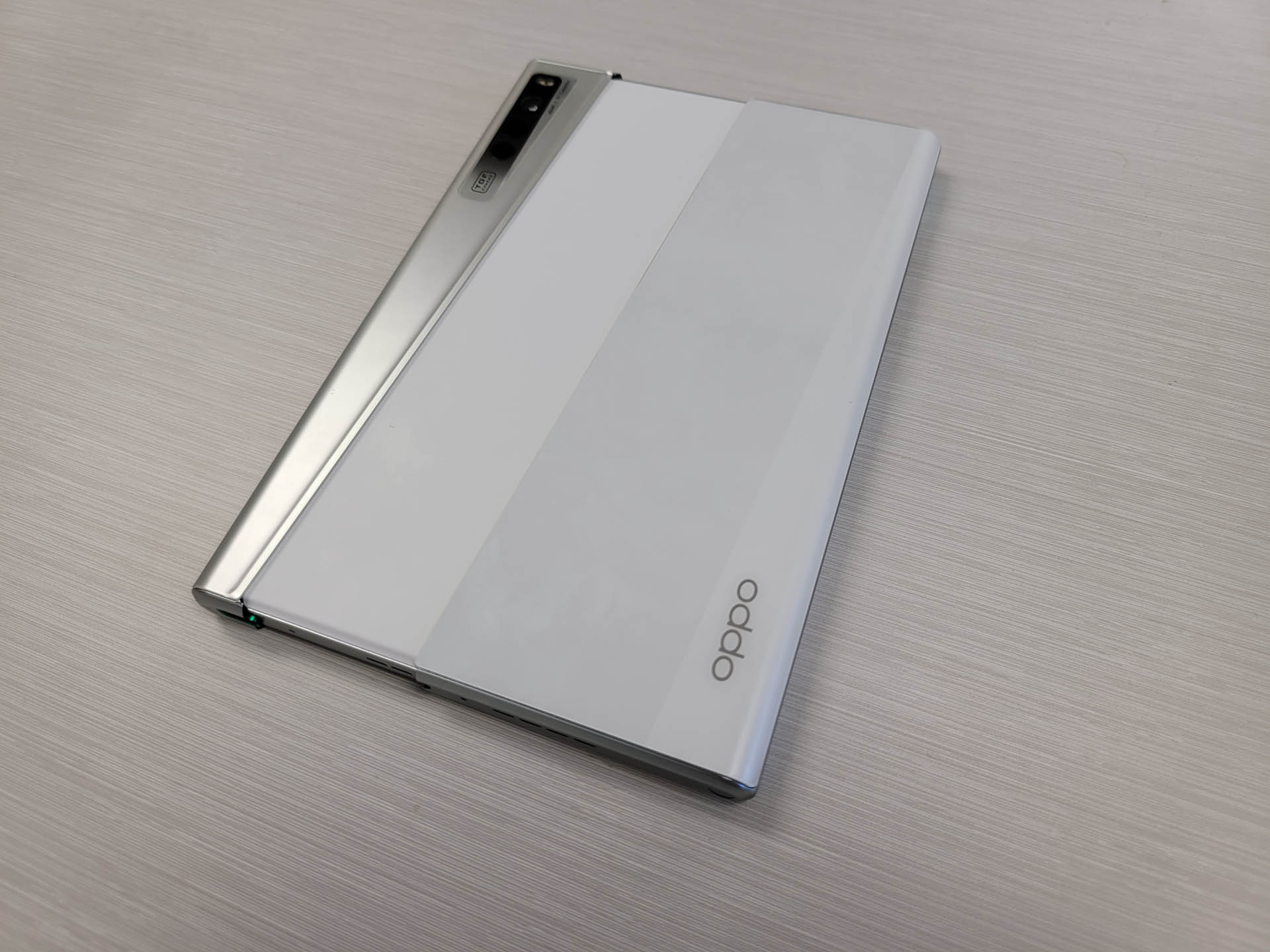 Being that this is a concept phone and is not available commercially, it is early days for the OPPO X 2021 and I believe that if this smartdevice rolls out (see what I did there) to the consumer market we would see further improvements made, including lifespan.
I personally hope to see the OPPO X 2021 released. Having spent some time with it myself I can most definitely see me not only using the expanded screen on a daily basis but also the multitasking options available in split screen mode on a whopping 7.4 inch FHD screen that I can easily fit in to my pocket when retracted and is not likely to weigh me down like the heavier foldables.
OPPO's engineers were tasked with creating a phone tablet hybrid without the center crease. They achieved it to the bare millimeter using micro technology.
OPPO X 2021. Just wow.