Recently I reviewed the Surface Go 3. A light weight model designed for students and mid-range users.
But if you want the power for the on-the-go Microsoft's newly released Surface Pro 8 has got the goods.
A stunning 13 inch Pixel Sense Flow display with 120Hz refresh rate and resolution coming in at 2880 x 1920.
A nicely slimmed down bezel on either side of the screen in portrait mode the tablet hybrid comes with the refreshing and intuitive Windows 11 Home Edition pre-installed.
The model that we received has intel's 11th Gen i7 processors with data crunching power @ 4.8 GHz, 12GB RAM and 256GB storage. While most don't know of the feature of being able to add a microSD card to bolster your digital hoarding (the slot is behind the back kickstand), Microsoft confusingly removed this from the Surface Pro 8 (the Surface Go 3 has one).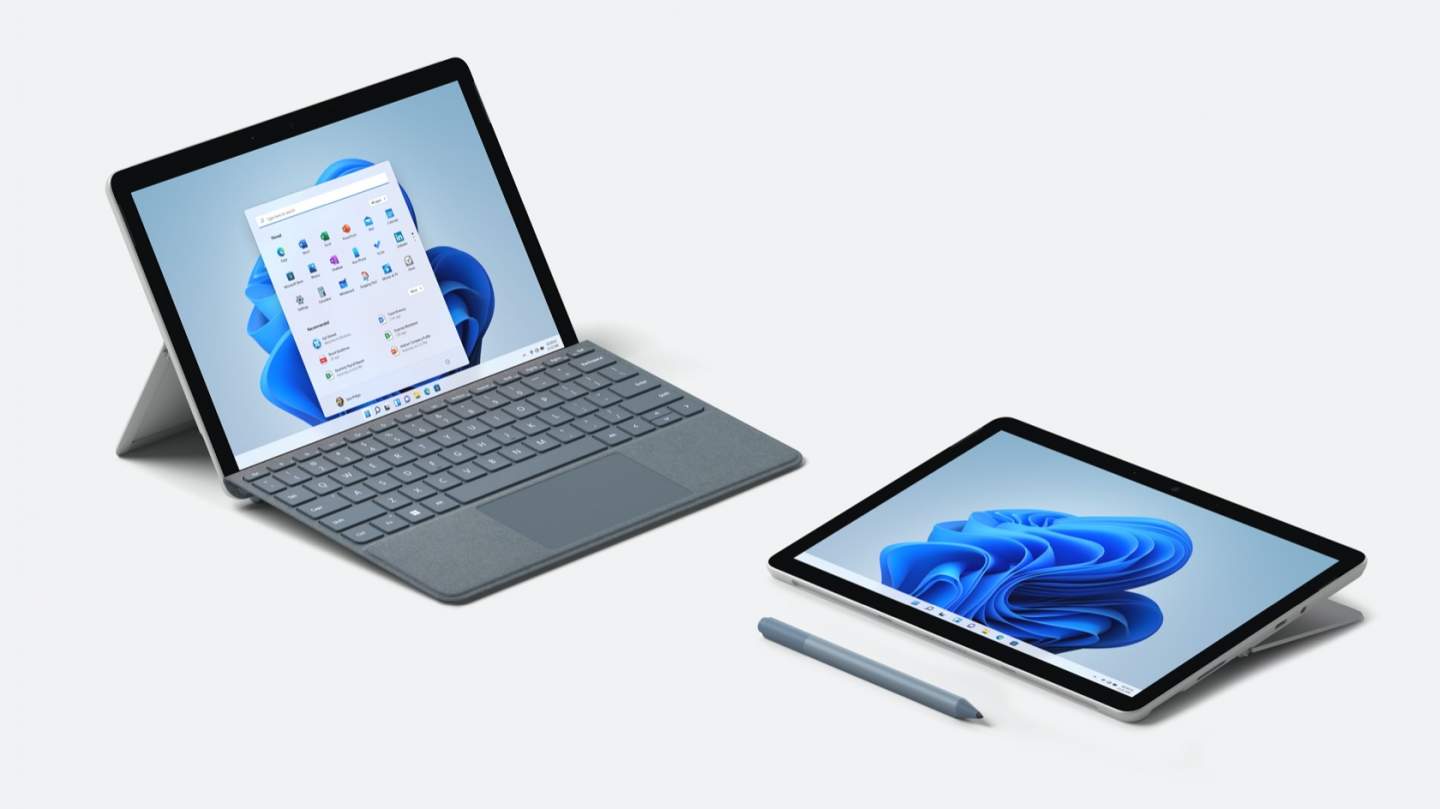 Still if you're wanting to download the internet on to your Surface Pro 8, likely you'll use an external drive, or cloud to store your digital goodies.
Built for the pro's, the specs are more than enough to get you content creating, vlogging with the 4K, 1080p capable front and rear camera, video editing and of course, gaming… well, mostly.
Being a PC within tablet form then technically you can download, install any game from Steam, Microsoft store or Epic.
However this is where the graphical inner specs of the Surface Pro 8 will say 'hold up there pal'.
There's no NVIDIA or AMD here, instead is an on-board Intel Iris Xe.
Now the Iris Xe is not to be sniffed at. It has caching and even internal memory (1.6GB), and can handle 4K real easy.
But putting it to the test with the likes of Borderlands 3, Tiny Tina's Wonderlands, Forza Horizons 5 and even Tomb Raider (Shadow of the Tomb Raider) it seemed to be a bit too much, graphically. Some games just plainly will not load up.
Scenes weren't able to render properly, there was screen lag and in highly intensive action moments it staggered. (Okay to be fair Tomb Raider worked 90% okay).
Games of lesser ilk, ones that aren't going to try and melt your graphics card play fine. Cuphead, Diablo III, Deathspank (an oldie but still a fav) and of course the Xbox Cloud gaming.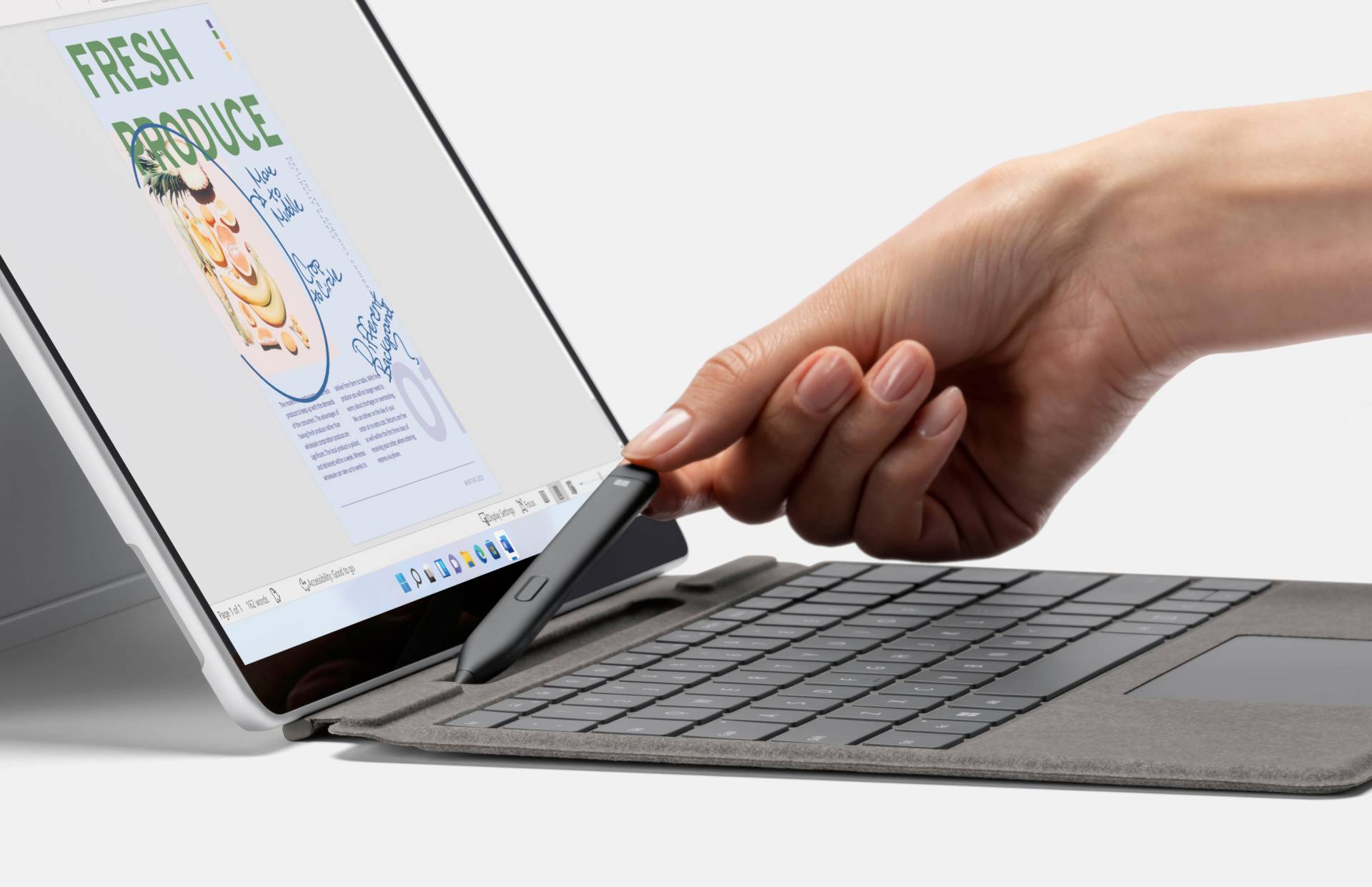 So yup, if the Cloud gaming service is available in your region, the Surface Pro 8 is exactly the weapon you need to pick up and play anywhere.
You'll need to have a Bluetooth connected Xbox One or Xbox Series X|S controller with you, as it is impossible to play via the touchscreen.
Using a third party USB connected one will be tricky though. you'll need an adaptor as the Surface Pro 8 has two Thunderbolt slots with a 3.5mm headphone / mic jack.
Speaking of accessories, Microsoft has also released keyboard covers in varying colours and their Surface Pen (both sold separately).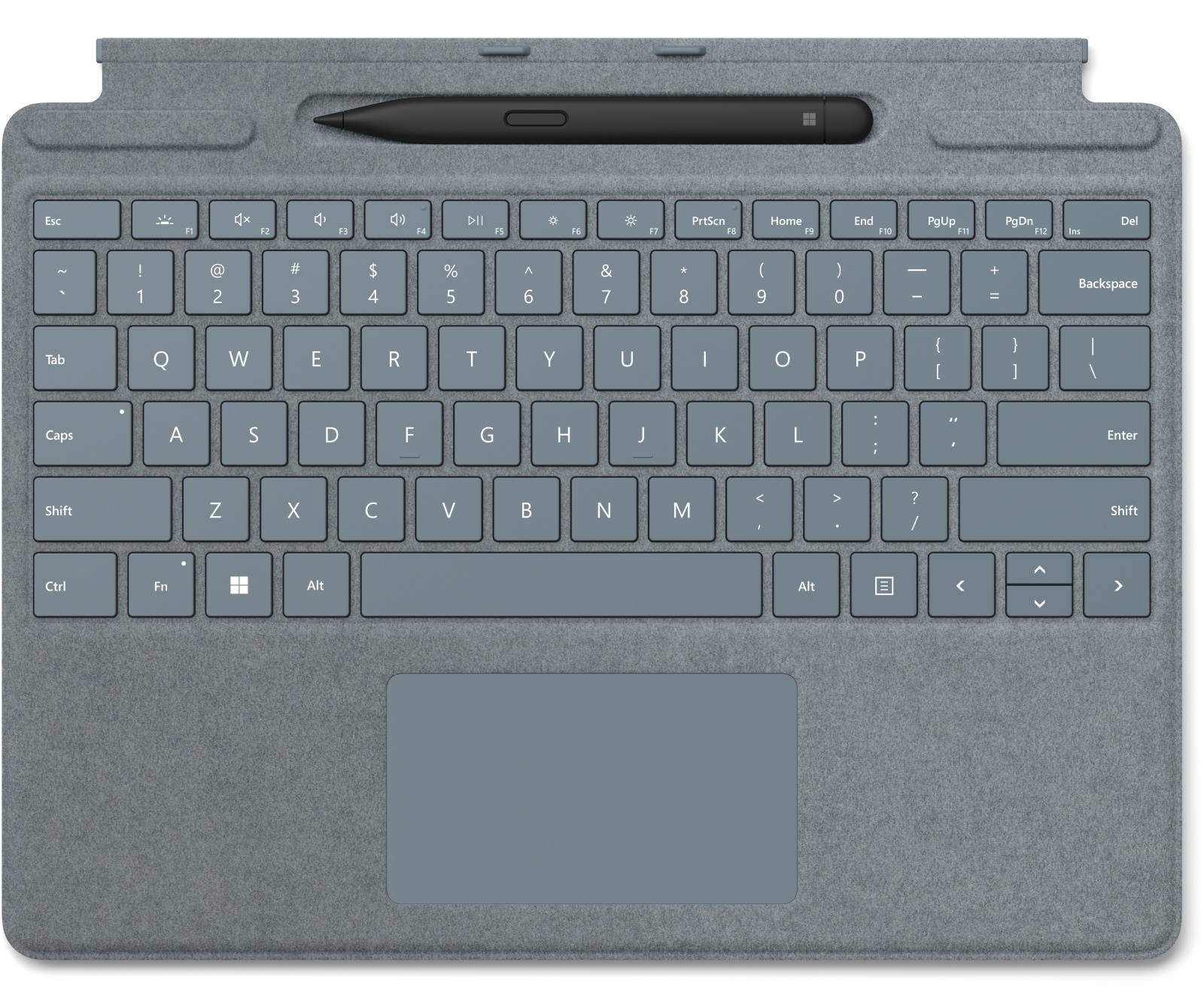 Combining the two, the Surface Pen instantly works with your Surface Pro and charges via the designated resting indent on the Surface keyboard. The Surface Pen is an ideal tool for content creators.
The backlit chiclet, slim Surface keyboard itself is super light weight and connects to your Surface Pro 8 magnetically, drawing its power from the tablet – but without affecting the lifespan.
Microsoft have put a lot of intention in to the battery on all models of the new Surface's.
The Surface Pro 8's battery is purported to run for a whopping 16 hours on a single full charge.
Right now I'm writing this review on the Surface Pro 8 and haven't charged it in the past two days, with 30% remaining power right now.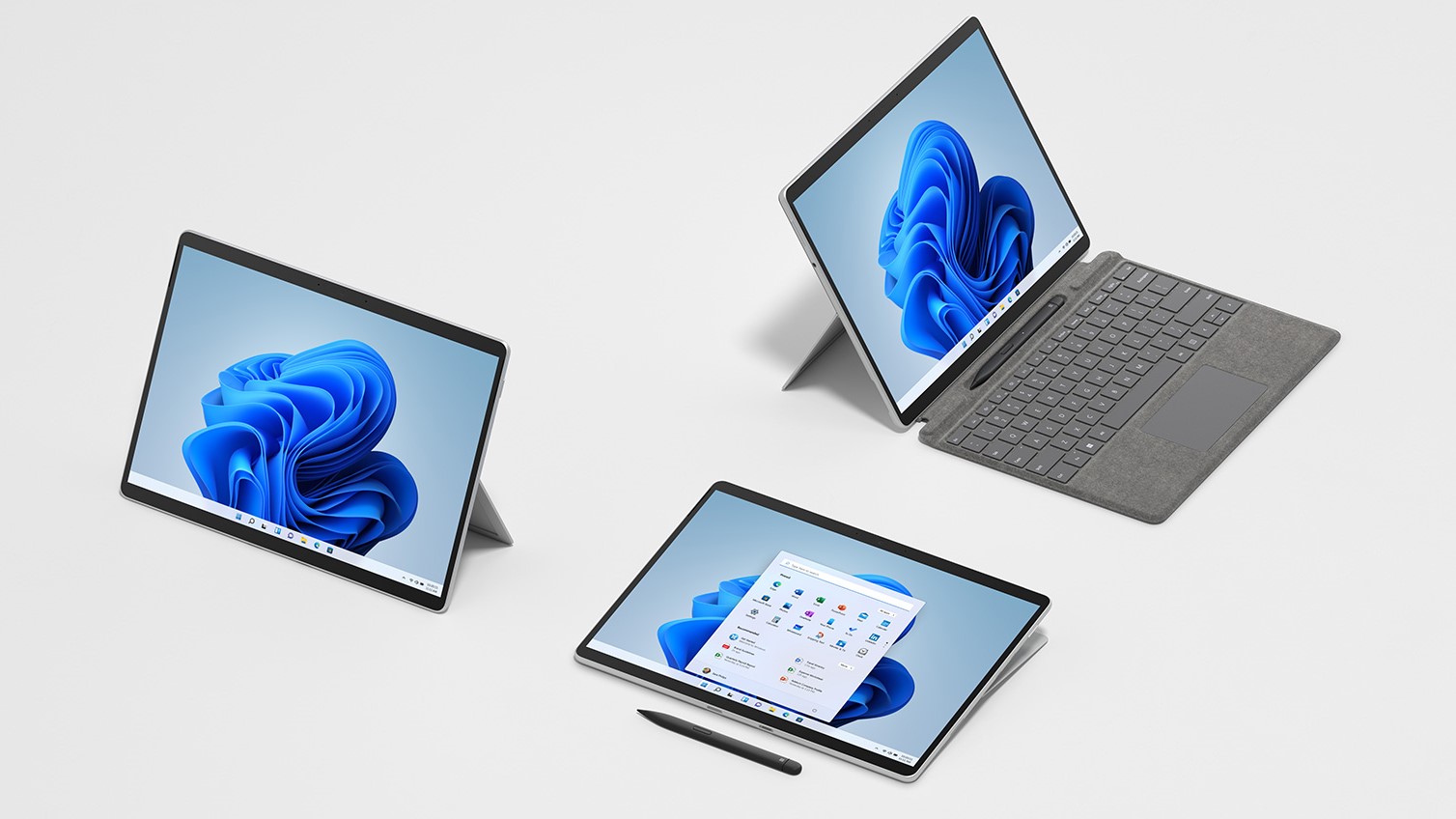 Sure, it will depend on what you run on the Surface Pro 8.
Trying to run larger and meatier games drained it quicker, still I was never caught short after 8 hours.
The charger is the magnetic Surface universal snap on and from totally dead to full took around 40 minutes. For a battery that's going to last you near to a day or more that's a real good charge up time.
The Surface Pro 8 is currently the Surface to rule them all.
It's the big tamale of the current lineup and it shows, from the moment your first power it on to when you start running your digital goodness on it.
The Surface Pro 8 always keeps its cool and is ready to go when you are.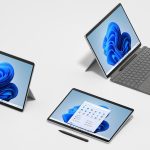 Microsoft Surface Pro 8 Review
Device details
Released: October 2021
Device Name: Surface Pro 8
Chipset: Intel i7
Memory: 12GB
Internal Storage: 256GB
Camera: F: 1080p. R: 1080p
Price: Starting at $2,399 (NZD)