What started out as an interactive (and super expensive) coffee table back in 2008, Microsoft's Surface tablet hybrid has been around since 2012.
Nine years in, the Surface range has adapted and expanded to all users, so here and now we have the Surface Go3.
Slated more towards students and lighter PC users that need Windows on the go, the Surface Go3 has Intel's latest (11th gen) i3 processors coupled with 256GB internal storage and 8GB RAM.
Lay it flat on a table, desk or lap or use the kick-stand and prop it upright for video calls, media binging or viewing presentations, the Surface Go3 is as versatile as it is functional.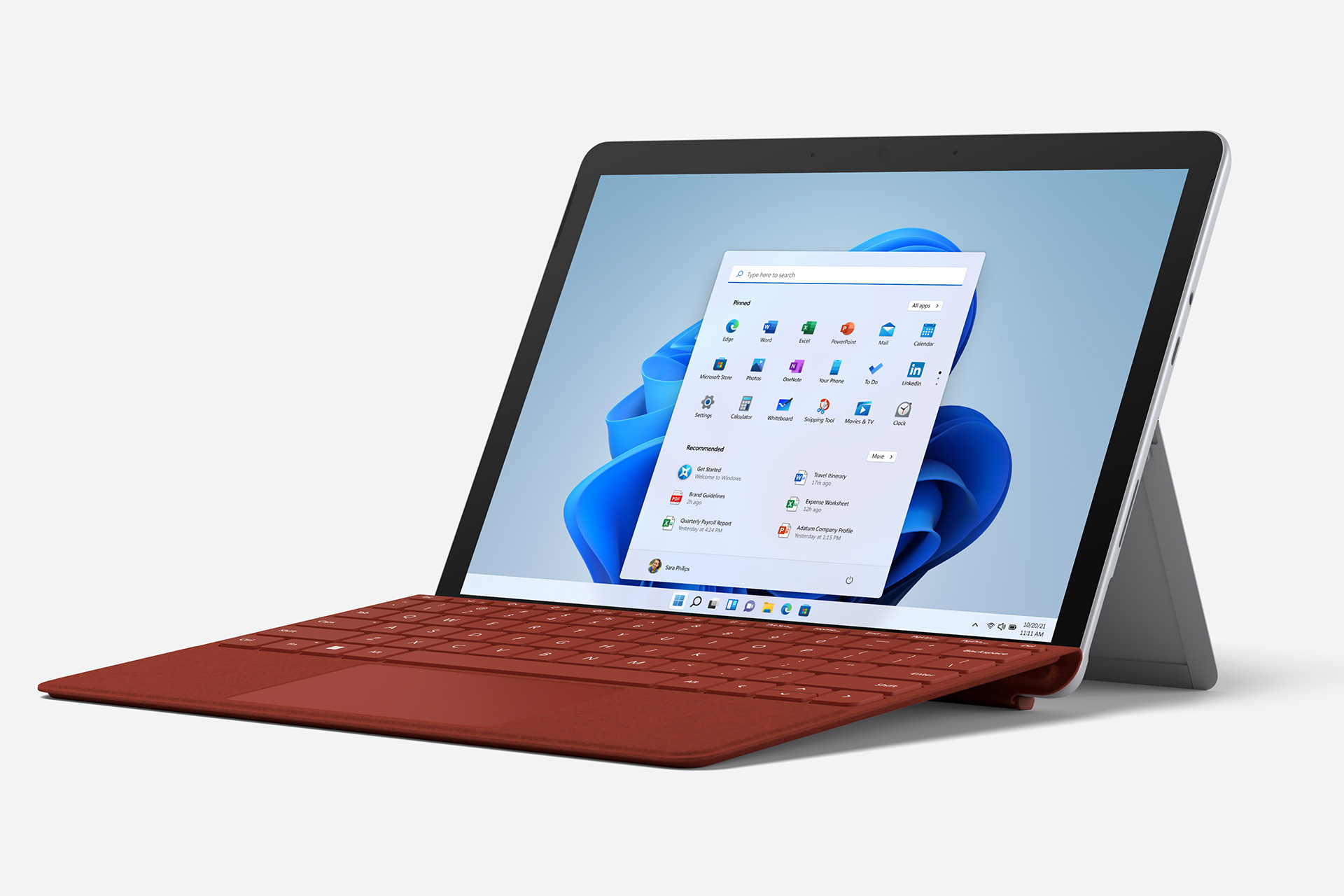 A little known feature of the Surface tablets is that under the back flap there's a microSD slot.
I'm happy to see that Microsoft has retained this in the Go3. So for a few extra dollars you can expand your internal storage by getting yourself an external card.
As the base model has 128GB you may want to expand.
Ports are minimal but you do get some. There's the magnetic charger slot, a 3.5mm mic or headphone jack and one USB-C socket. Via the USB-C port you can add an external monitor (with an adaptor not included, or a monitor that supports USB-C directly).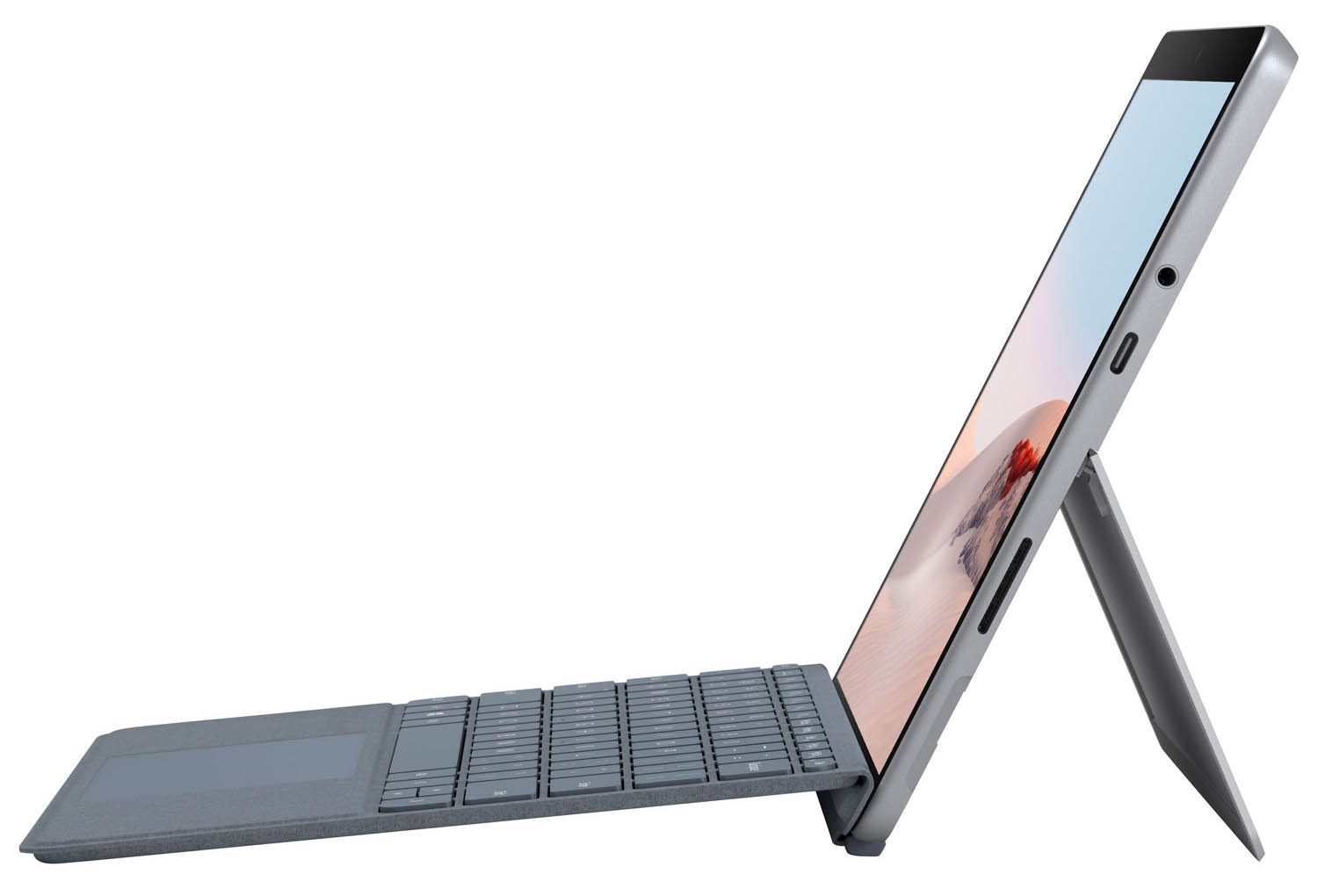 The Surface Go3, as mentioned, is built for lighter use, students, teachers, administrative workers and the pricing of the Go3 also reflects the lesser capacity.
Microsoft have added in enough RAM to see you multitasking like a pro. The Intel Iris on-board graphics chip is enough for all media to display, except for basically any form of gaming.
Out of the box with the lighter, crispier Windows 11 Home Edition, Microsoft's newest operating system, the Surface Go3 is super light, vivid with a high-res (1920×1080) 10.5 inch PixelSense touchscreen and dual audio.
The screen does have a chunky bezel to it though.
Video calls or conferencing will see you at your full HD glory. Both front and back camera's come in at 1080p.
To give yourself the full laptop experience you can get a (separately sold) magnetic clip-on softly textured and styled chiclet keyboard. I recommend getting one actually.
The keyboard will use the Surface's battery to power it's backlight yet doesn't impede the battery life whatsoever. For note taking or finer touch ups you can also pair it with Microsoft's Surface Pen (sold separately).
But the best feature of the Go3 is the battery. On a single charge you'll get up to 11 hours use.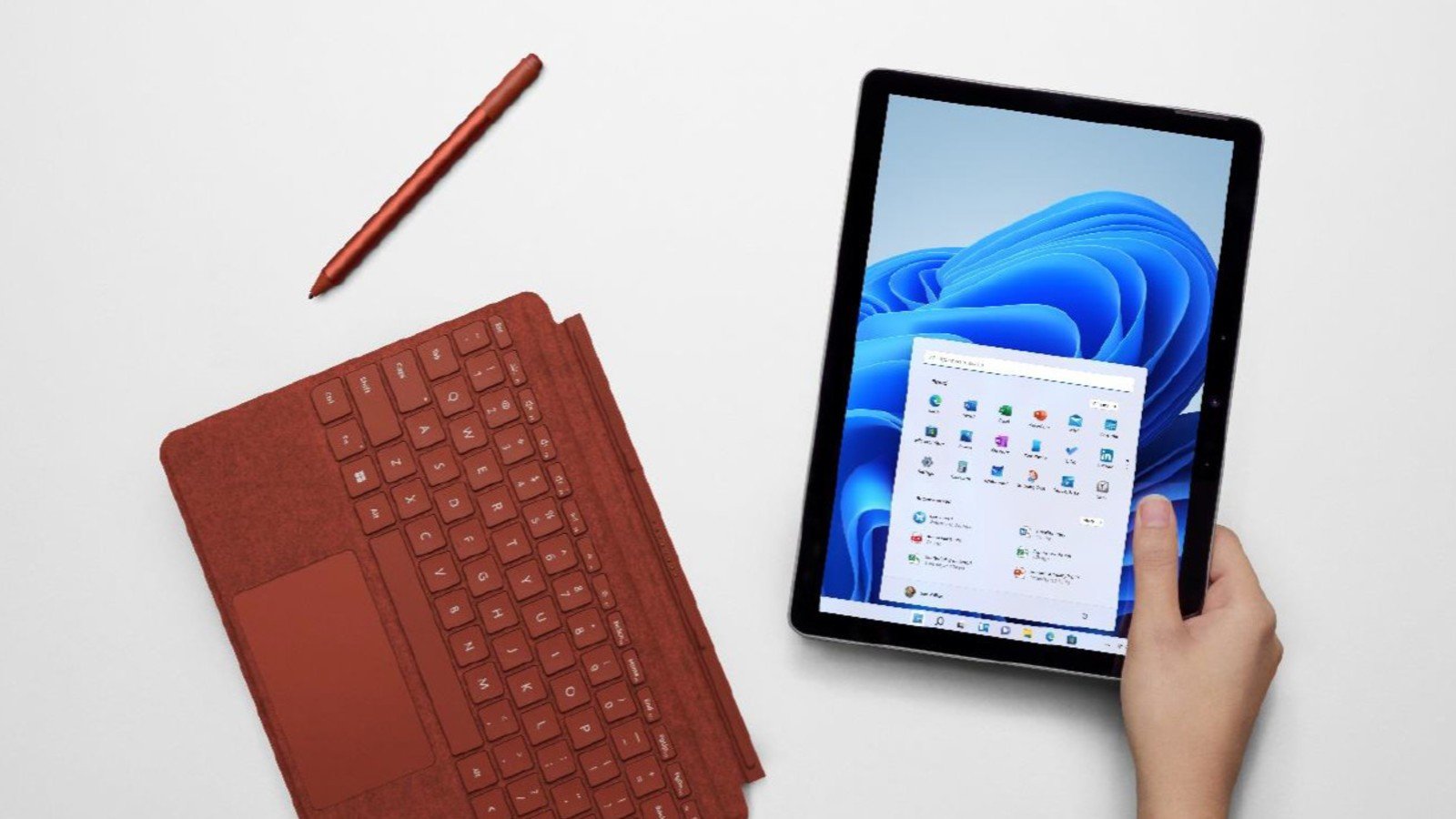 In my time with the Go3 the base unit that STG received I was able to get more than the stated maximum. After 15 hours from a full charge I had 3% remaining. This was in constant use for browsing, media streaming and even writing this review.
Using the universal Surface magnetic charger, from flat to full takes around 20 – 30 minutes.
Given the current state of working and learning from home (at the time of writing this review) Microsoft offer up a super reliable Windows based tablet that's as multifunctional as it is portable.
As an entry point in to Surface computing the Go3 ticks most boxes for me and is always ready to 'go' when you are.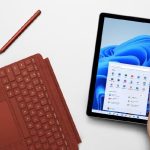 Microsoft Surface Go3 Review
Device details
Released: October 2021
Device Name: Surface Go3
Chipset: Intel i3
Memory: 8GB
Internal Storage: 128GB
Camera: F: 1080p. R: 1080p
Price: Starting at $799.00 (NZD)