Powerplay have been making gaming accessories and peripherals to enhance and better our play for years.
Budgetly priced and super quality – they've have set the pricing tier for what all of us gamers should expect for quality gaming add-ons.
Recently Powerplay released their Dual Controller Charging Station for both Xbox One and PlayStation 4 (PS4), we received an Xbox kit to review.
From the box there's a few bits included to the likes of A/C adaptor charging cable and the base. Also included is two rechargeable batteries for your Xbox One controller (remember Xbox One released with controllers that take AA batteries).
Let's face it there's nothing more frustrating than being in the zone and your controller dies. It's happened to all of us, including me.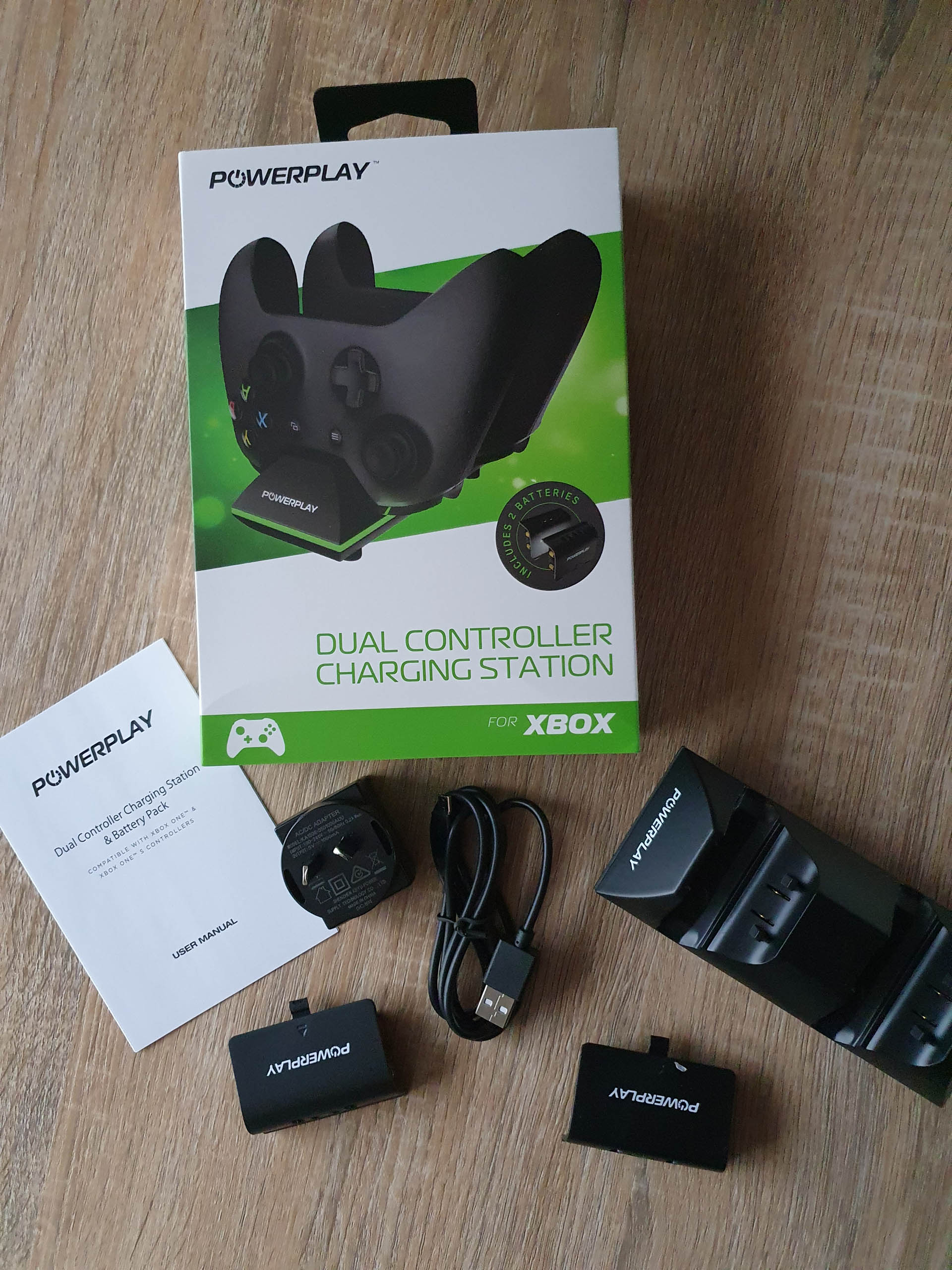 Whether you frequently play solo or dual player, the Charging Station will accommodate up to two controllers at a time and charge them equally.
If you prefer to be a lone wolf when gaming at home, ideally you should have two Xbox One controllers, one in use and one on standby – and that's of course where the Powerplay Dual Controller Charging Station comes in super handy.
Neon base lights at the foot of the Charging Station indicate whether your controller is charged (green) or charging (red). Easy.
The rechargeable batteries give a good few hours of uninterrupted play and take approximately an hour so to charge up from totally empty.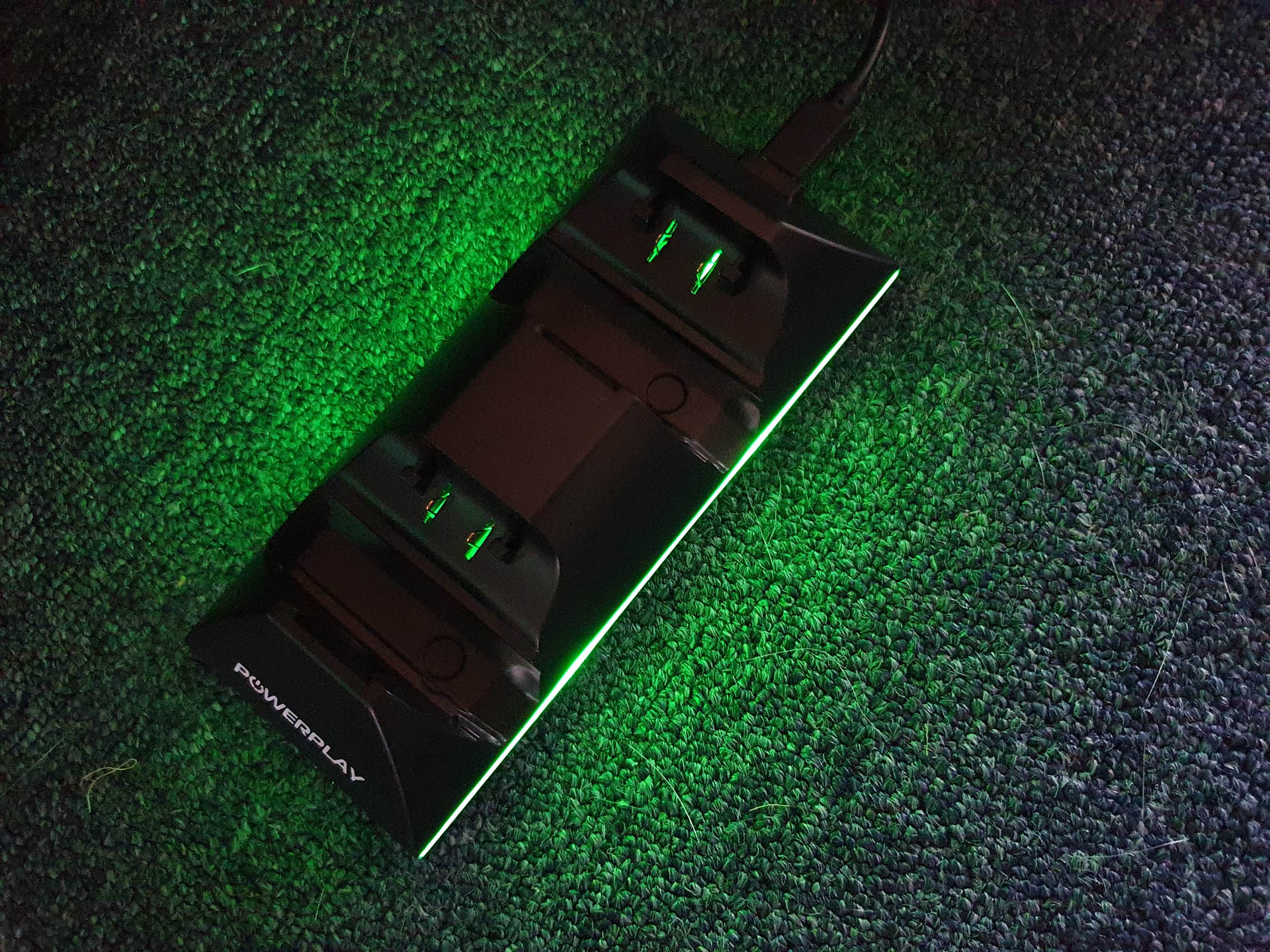 The included batteries have gold plated external connectors specific to the Charging Station's dock.
Keep the batteries plugged in to your Xbox One controlpad and place the controller upside down in to one of the two bays and like a glove, slides in and lights up.
Boom you're refueling.
It's a basic and simple dock that really every console gamer, either PS4 or Xbox One should have.
Powered by an included mains adaptor you can also charge via a USB 3.0 port – though it is like trickle charging and can take a while.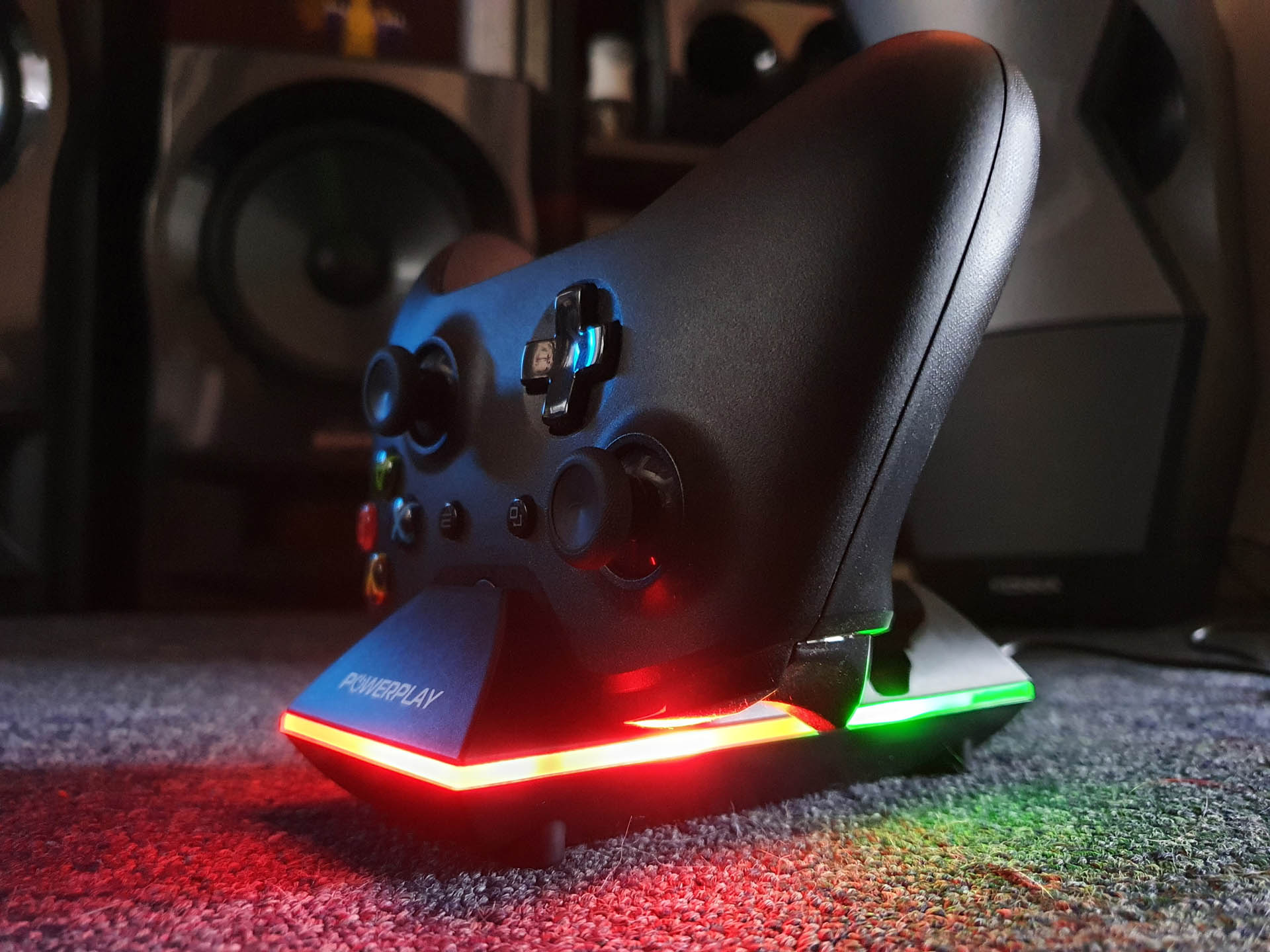 The Powerplay Dual Controller Charging Station comes in at around $40 (NZD). Dirt cheap when you factor in that you get two rechargeable batteries with the kit.
Colour me impressed.
I've struggled with the cable tangles, the dead batteries when I finally have a moment to play and even the missing controller (no one has come up with a quick solution for that yet), so having this Dual Charging Station on hand is a necessity. I know where my Xbox One controllers are (or should be) and they're always charged and ready for action.
A must have accessory – the Powerplay Dual Controller Charging Station.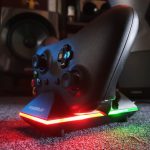 Powerplay Dual Controller Charging Station Review