Huawei bring it again. The magic, the wizardry, the camera smarts with their latest super phone, the  Huawei P30 Pro.
The 6.47 inch wrap screen features of course an almost zero bezel, top and bottom with the finger print sensor placed under the glass as we first experienced, ever, with their Mate 20 Pro late last year.
The P30 Pro features Huawei's own Kirin 980 CPU. How do you ensure that a phone has enough grunt under the hood to ensure a seamless experience, whether gaming, watching media or multitasking, you create your own – which is exactly what Huawei have done.
The P30 Pro model has 8GB RAM 2GB step up from the Mate 20 Pro) and a 256GB internal storage (ROM). This is a more than modest memory and storage inclusion, with 128GB and 512GB variants. Unfortunately there is no microSD slot but the bay does feature allocations for dual Sims one of which can be used for a proprietary Huawei Nano MicroSD.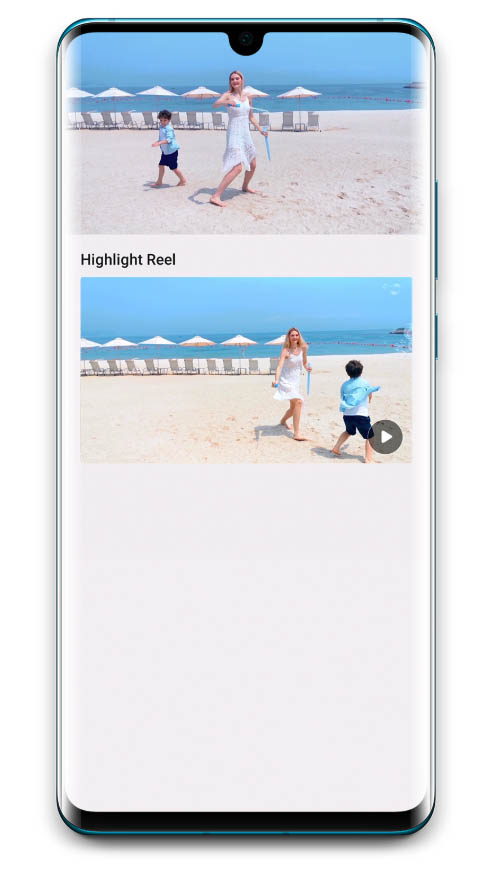 The two Sims arrangement has changed aswell to an Active format, whereby you can now use both Simcards simultaneously, as opposed to prior passive set up (where certain tasks can be assigned to specific Simcards). The dual sim feature will not in work in New Zealand though.
The camera is where Huawei have it over anyone else at the moment.
Continuing their partnership with Leica, the P30 Pro features a Tri-Lens housing on the rear, three lenses working together including the Telescopic lens which will allow you to zoom in at 50x Digital zoom. In all there are four cameras on the back and one on the front. The P30 Pro is a 5 camera phone.
Your usual array of A.I. smarts when taking a pic and A.R. goodness, including avatar and the animation of still objects are still included, whatsmore, there's 4K video recording with a one-touch easy as A.I. editor, wide angle lense, 3D depth and more. One of my personal favourites is the Aperture mode and the killer Bokeh effect. The rear camera specs are one of the highest on any smartphone to date, weighing in at 40 MP (Wide Angle Lens, f/1.6 aperture,OIS) + 20 MP (Ultra Wide Angle Lens, f/2.2 aperture) + 8 MP (Telephoto, f/3.4 aperture,OIS) MP. If you haven't already done the maths, that's a combined MP count of 68 MP. Wow.
Time of flight is also a standout feature, with superb image stabilisation using a proprietary and Huawei developed laser autofocus.
Low light is pure witchcraft. Huawei have replaced the Green hue in RGB with Yellow is suck in more light in a darkened shot. Taking a pic in darkness to the human eye reveals detail and light that we mere mortals cannot see.
The front lens is housed in a dew drop placement. Smaller than the notch and dew drop appears to be a favourite among other phone manufacturers at present. The front camera also has AR and A.I. 3D smarts, and comes in at an astounding 32 MP.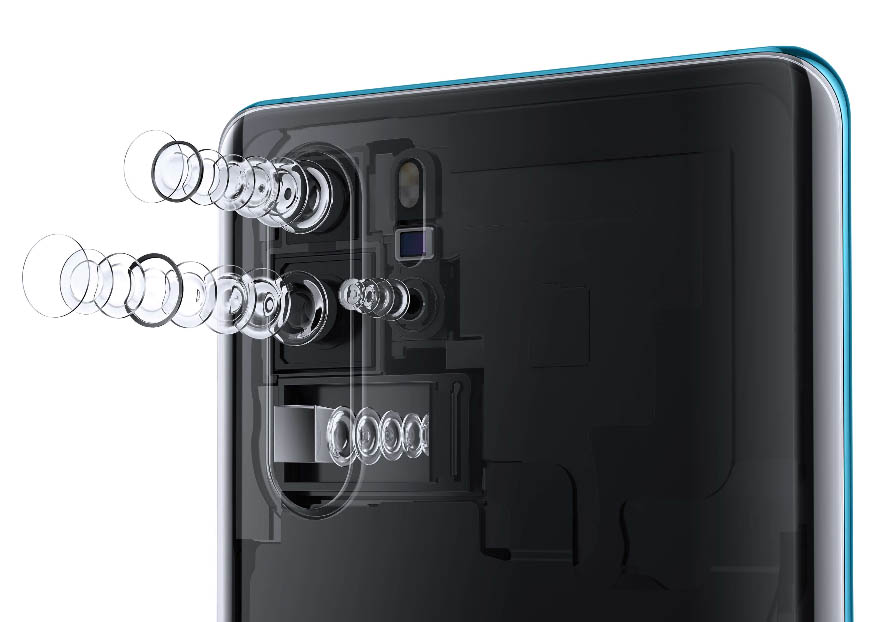 New owners of the P30 Pro will immediately notice one very pleasing change with the EMUI OS which is overlayed on top of Android 9.
Everything is gesture based. In order to minimize any screen clutter and maximize the entire screen, the new operating system enables you to swipe to close an App, in multi-view mode, swipe move the App that's open to display another.
Operating the P30 Pro is entirely gesture based. No longer is a Back and Home Button to be found anywhere.
External audio has also had an oerhaul with an external depth sounding speaker now at the rear of the device. For the headset connected experience Dolby Atmos is builtin with three settings; Music, Film and Smart (auto adjusts to your media).
Coming in three differing flavours, Black,  Breathing Crystal (White-ish) and Aurora (Blue) the stunning gloss shimmer of the P30 Pro resounds a million dollar look.
But that's not the price tag. The Huawei P30 Pro is priced extremely competitively downunder, where for a considerable less cost of the nearest competitor you'll get yourself one of these bad boys with a camera that current rivals have no way of matching.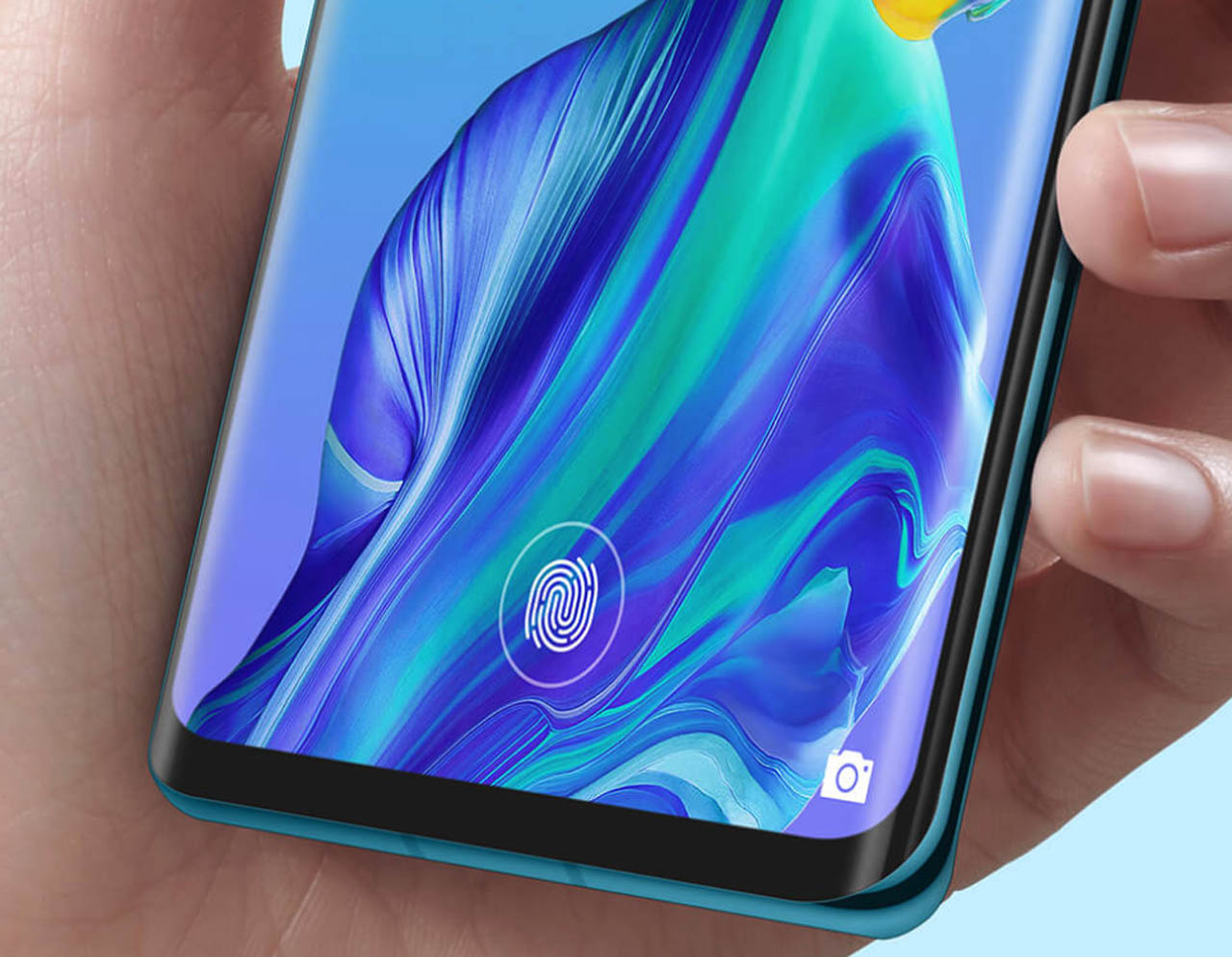 Huawei's P30 Pro is built for digital photography. Totally. Yet it still has way more than enough juice to tackle high end Android games to the likes of ARK: Survival and PUBG without breaking a sweat or even putting a dent in the battery after a couple of hours.
The wirelessly chargeable P30 Pro also has reverse charging, wireless reverse charging. First experienced on the Mate 20 Pro, you can add a bit of life to any other device by placing it on the back of the P30 Pro.
Having received a P30 Pro from Huawei, I have tried out the Samsung Buds, Note9 and iPhone XS Max. All happily charge up from the P30 Pro. From full charge on the P30 Pro, a quick 10 minute charge of the iPhone XS Max removed a mere 3% from the 4200 mAh battery. The Samsung Buds fully charged over 20 minutes and I lost only 2% from a full charge on the P30 Pro.
Theoretically the large capacity battery inside the P30 Pro would set you right for a few days with mid to moderate use.
After a 24 hour period, having wirelessly charged the Samsung buds, streamed Spotify for most of the day and tested out PUBG for an hour the battery only dropped 12% from a 100% level.
If you need reliability you're not going to go wrong with the P30 Pro in this respect.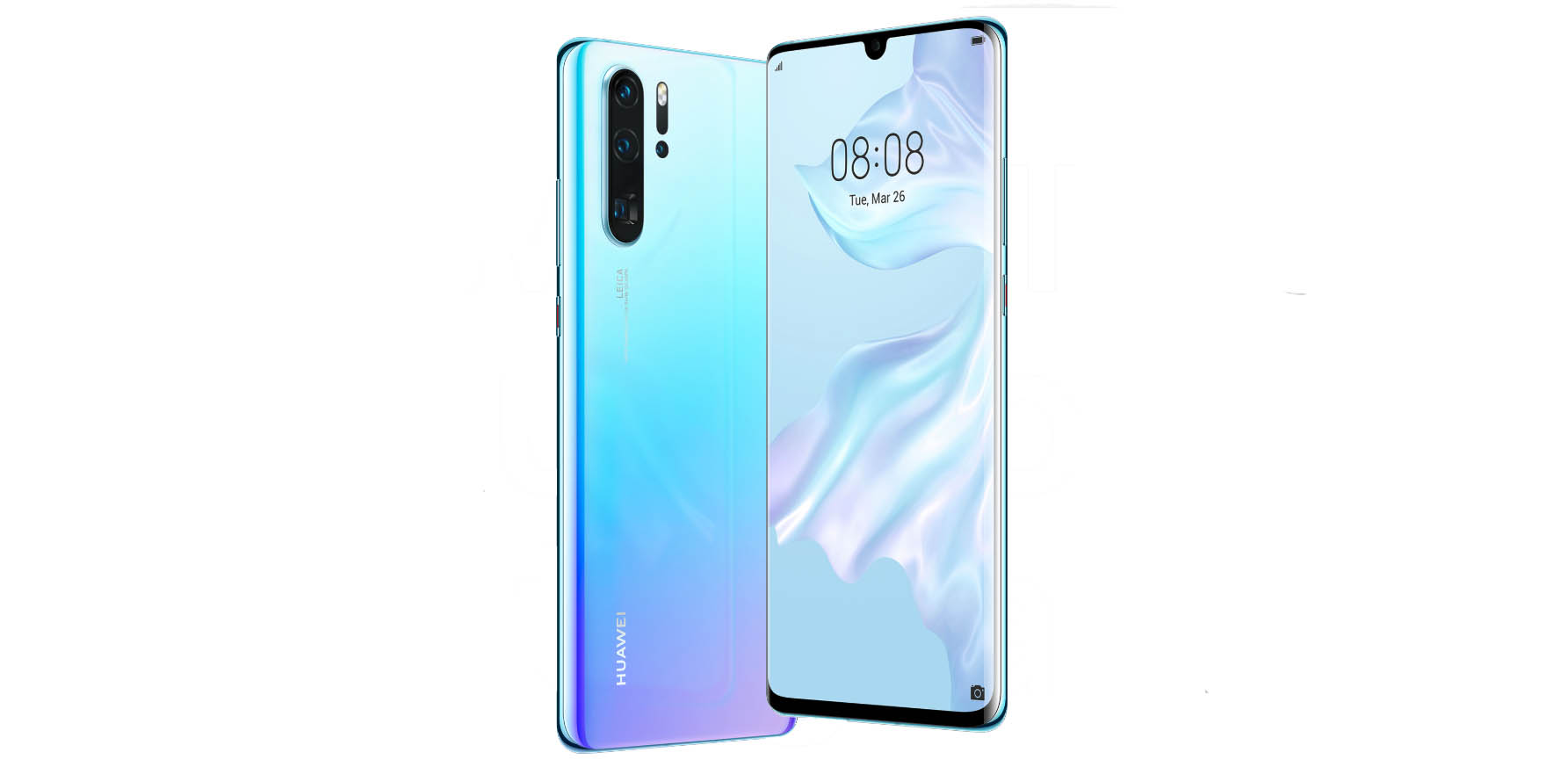 Huawei continue to innovate – building upon the smartphone greatness that they produce each year, surprisingly going above and beyond, making sure that those that own one of their smartdevices are really getting value for money, and not just another phone-clone which we are currently seeing from its nearest competitors.
While we all wait in anticipation for the rise of the foldables coming out this year including Huawei's Mate X the traditional smartphone that we have all used and evolved with over the years is still forging ahead in bounds that we could have only imagined not that long ago.
Huawei P30 Pro, it's a keeper, a winner and a digital photography powerhouse.
*Huawei P30 and P30 Pro release on the 12th of April 2019.
[rns_reactions]
Device Details
Released: March 2019
Device Name: Huawei P30 Pro
Chipset: Kirin 980 Octa-Core Processor
Memory: 8GB
Internal Storage: 256GB
Camera: F: 32MP. R: 68MP
Price: Around $1,499.00(NZD), also the P30 $1099.00 (NZD)</p