Is there another you?
From Jordan Peele, the film maker who bought us 'Get Out' in 2017 pens and directs a dark thriller; Us.
After a terrifying encounter at a Santa Cruz beach-side Carnival, a young Adelaide Thomas (Lupita Nyong'o) is changed for life.
As an adult, she marries and has two kids. One of her children, a son, is special needs.
A family trip to her parents' house back in Santa Cruz not only reawakens the nightmares from her youth – it causes an outbreak across America as the 'tethered' escape their confinements within repurposed and otherwise disused subway tunnels.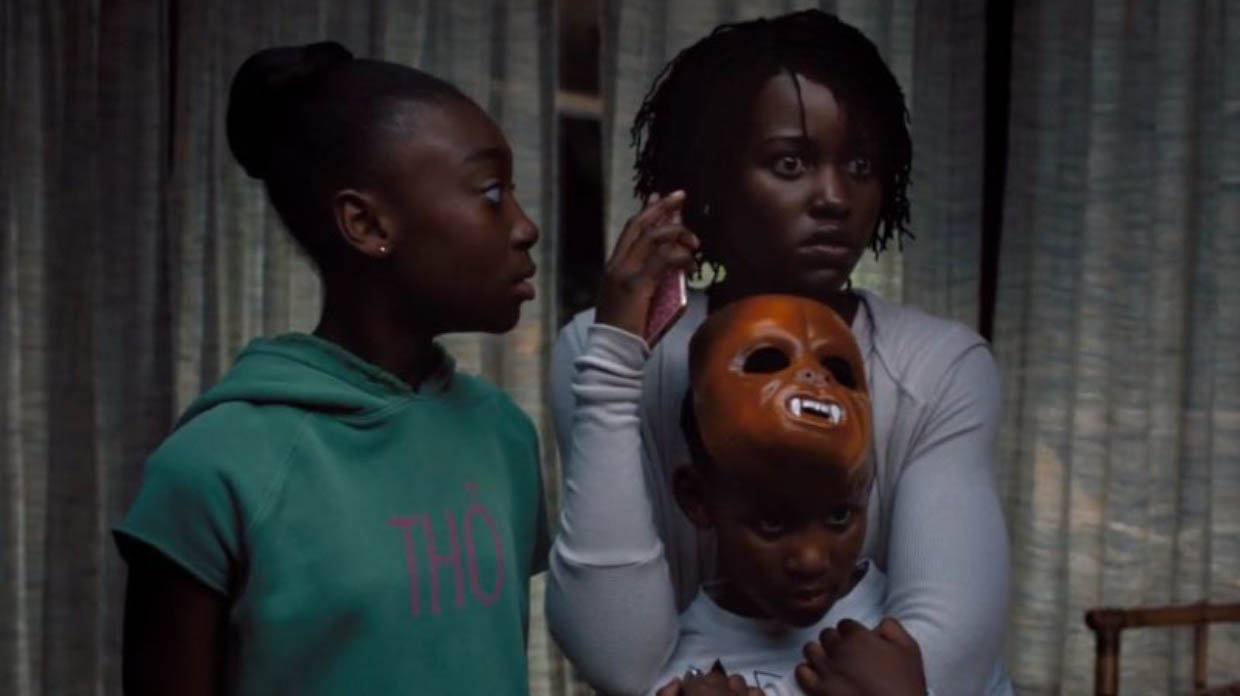 The 'tethered' are cloned humans, humans also without a soul.
Us is one hell of a ride of a film. It retains enough suspense (initially) and offers up a few fright scares and cringingly gory moments as the suppressed try to gain control in order to eventually live a harmonious existence, holding hands across America…
But, Us also left me a bit confused.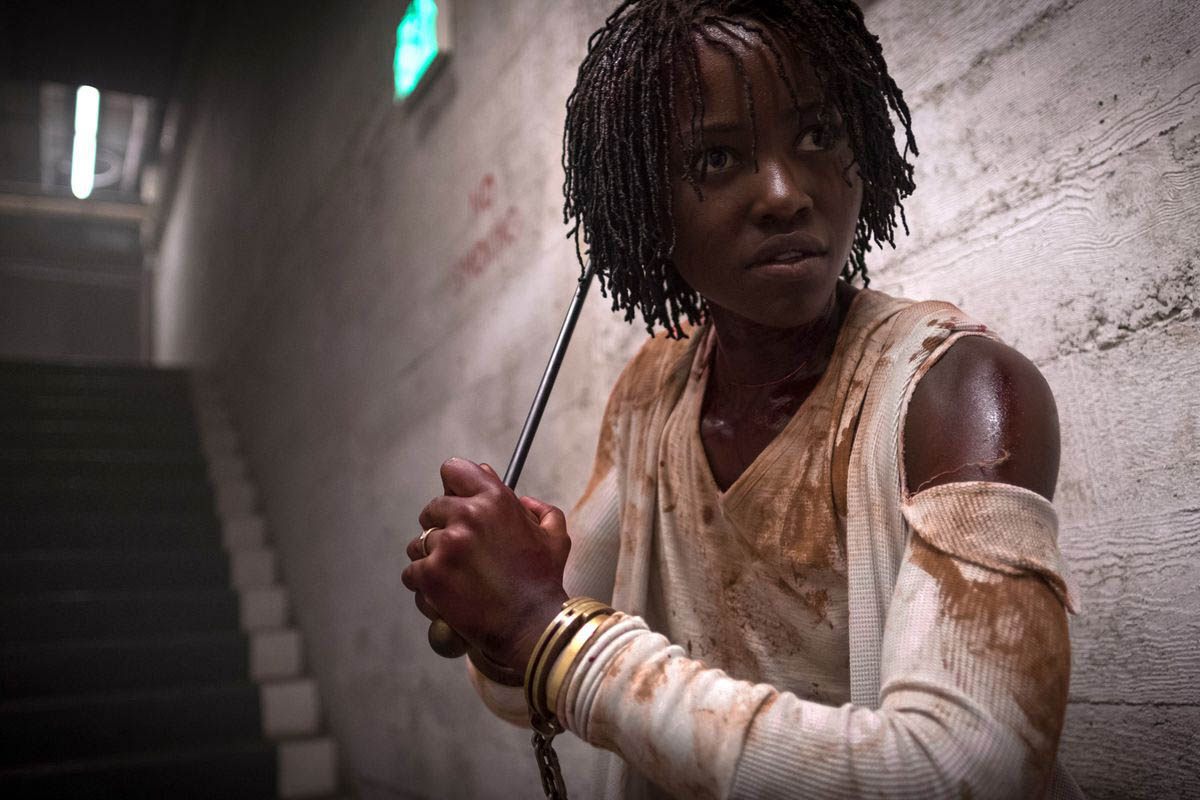 There is a lot to this story, so much infact that I felt as though vital pieces were missing to explain some of the why's, how's and motives behind the 'tethered'.
Surprisingly Us also does not take itself seriously and there are actually many laugh out loud moments.
As she does in every film, Lupita owns the role of Adelaide and pulls in a superb performance.
If you liked Get Out – it's a win, if you are after a really good thriller with an amusement factor, albeit you may feel confused with missing parts to the story, Us is the one.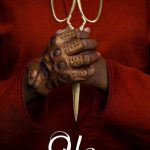 Us (Universal Pictures – 2019) Review
Film Details
Year: 2019
Rating: R16 Running Time: 116 MIN
Genre: Horror, Thriller
Director: Jordan Peele
Starring: FLupita Nyong'o, Winston Duke, Elisabeth Moss, Tim Heidecker
Production Studio: Monkeypaw Productions
Distributor: Universal Pictures</p