Huawei are fast becoming the kings of personal audio with their FreeBuds range.
Small snug fitting Bluetooth buds that produce near studio quality audio have you working out, jogging to, streaming the beat, on the go.
Their last buds, the FreeBuds 4i were something indeed, offering up high definition clarity and bass close to that of a wired set headphones.
Now we have the FreeBuds 4 and this time Huawei have pumped up the jam even more.
Unlike the 4i the FreeBuds 4 are not your traditional inner ear. They don't have the silicone tips and instead have been designed by Huawei engineers to sit in the ear opening – instead of being tightly wedged in.
Despite that they do not have a sealed fitting in the ear canal the FreeBuds 4 still produce outstanding audio supremeness and Active Noise Control (ANC).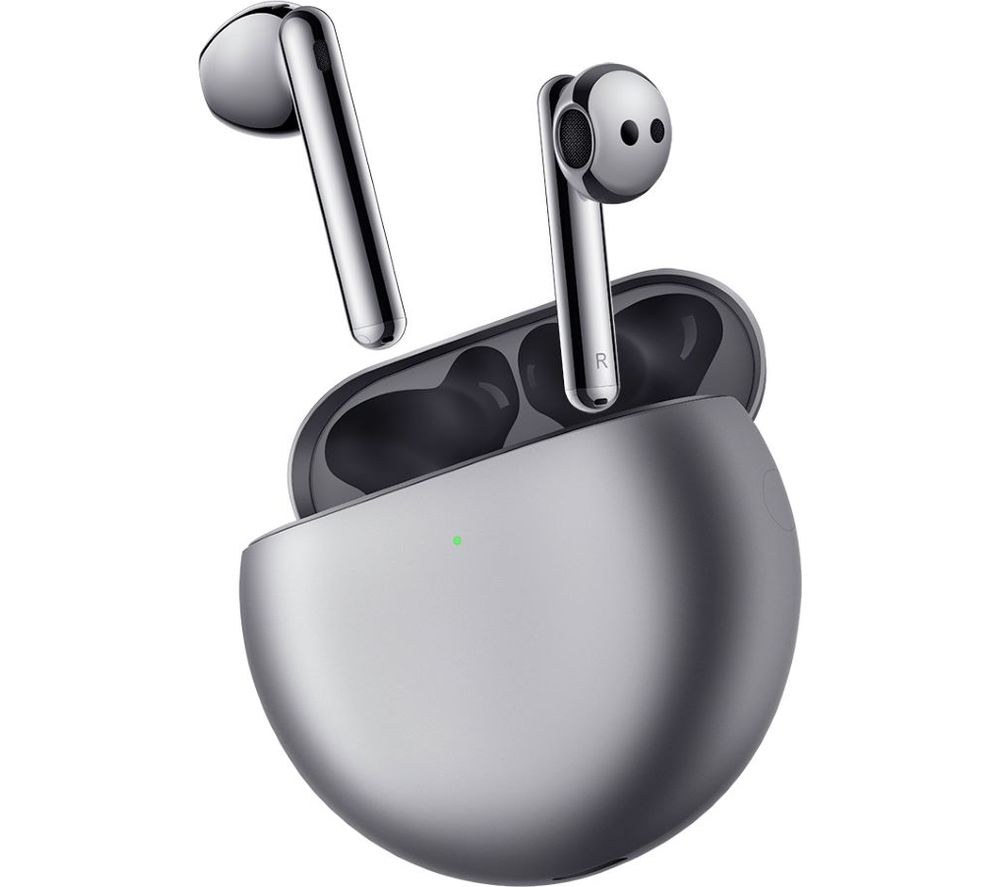 When you first start out with the FreeBuds 4 you'll go through a fitting setup.
Via Huawei's A.I. Life app for iOS (Apple) or Android, the FreeBuds 4 are detected and the wireless setup is all automated from there.
Except – was not so for me.
The Freebuds 4 have been built to fit a general populous ear (all of our ears are different) so the aim of the setup in the app is to get the best fitting and settings to maximise the quality of the audio and comfortability.
I must have abnormal ears (I perhaps do) as try and try again and try some more but my ears failed the snug fitting set up. Eventually I skipped this.
Despite having failed the personal ear setup I still received one of the best listening experiences from a wireless earbud I've had so far this year.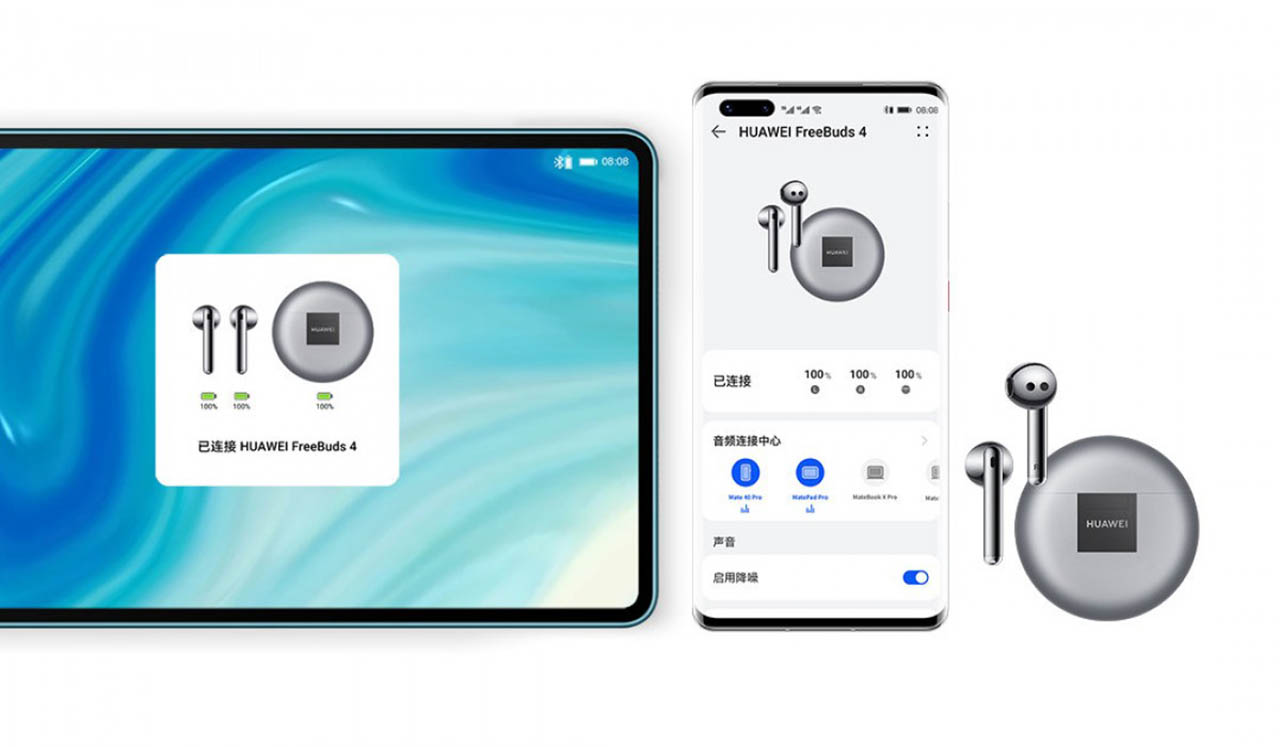 A built in array of micro-speakers including a dedicated sub is like having a professional studio speaker setup inside your ears.
Media streaming, gaming and music all were top shelf – and with ANC on the FreeBuds 4 still managed to 100% successfully drown out any background noise, even in a busy city environment. This was achieved by Huawei's Open Ear Active Noise Cancelation 2.0. Meaning that you do not have to twist and push the FreeBuds 4 into your ears to drown out disruptive background noise.
You can toggle ANC on or off at the touch of a bud.
If you're a content creator and streamer then Huawei has got you sorted their too. With the the app are differing sound modes. One of which is the Surroundings mode.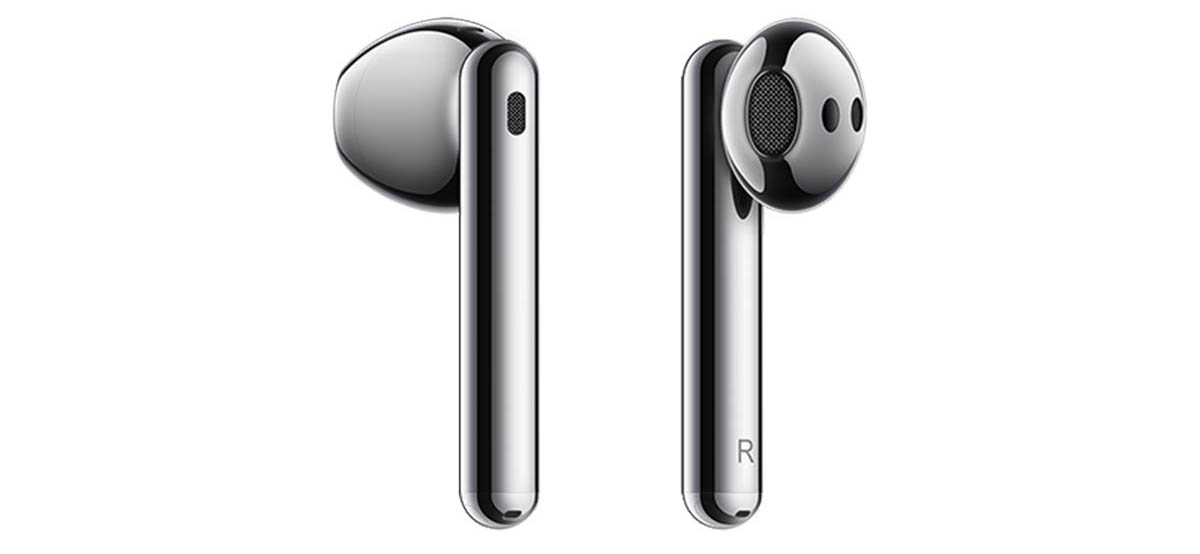 If you need to pick up audio from within your immediate environment the FreeBuds 4 will intelligently include the background environment, other voices from those that maybe with you and so on. Almost like a reverse of ANC but without the 'noise'.
Your audio controls are touch or swipe via the short bud stem and hands-free calling is taken care of via the HD dual mic array.
Battery life is good too – but not the highest I've encountered. 4 hours of constant use from a full charge or if you're caught short a quick 15 minute top up will give you 2.5 hours. The oval shaped carrying and charging case gives you a total of 22 hours.
charging options are either USB-C cabled or wireless. If you need a quick charge, use cabled.
The FreeBuds 4 can claim to be contenders for top shelf bluetooth earbuds in my opinion.
Ergonomically designed for all to wear, light and small, but ever so mighty and a clear winner on personal audio.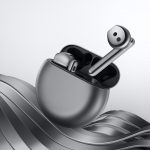 HUAWEI FreeBuds 4 Review