Ever since smartphones became smart there has equally been advancements in how we manage and use the media from our phones and other wireless devices.
Bluetooth speakers, portable and home based burst on to the scene some years back and have evolved to be louder, clearer and in most cases portable.
Camino has recently released a life sized and fully licensed Storm Trooper Helmet Bluetooth Speaker, complete with sound effects and red base lighting.
Not being portable (requires AC connection for power) and being lifesized (1 : 1 scale) the helmet alone looks dominating on ones desk, table or shelf.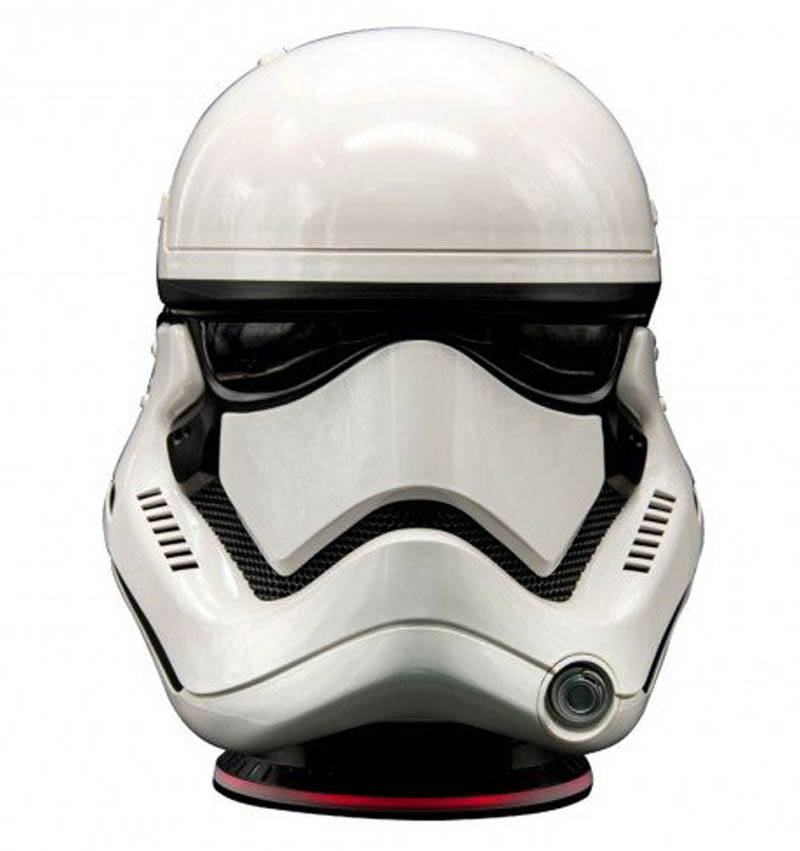 Using the speaker is easy as. Upon start up be ready for the Imperial March.
The Camino Storm Trooper Bluetooth Helmet will pair up instantly to Android, iOS (Apple) and capable Windows devices. Once synced you will get a verbal Star Wars command as confirmation.
Infact there are alot of commands from Star Wars that the speaker will belt out. They generally depend on the device's usage. For example the speaker has alternative methods of connectivity for your audio.
If you prefer not to down the Bluetooth route there is USB and 3.5mm AUX. These are tidily tucked away just under the Helmet, out of site.
The Star Wars commands are basically verbal sound bites from the films and are confirmation of a task. Connect a device, disconnect a device, remove a USB cable or AUX cable and even when turning the unit off or disconnecting Bluetooth.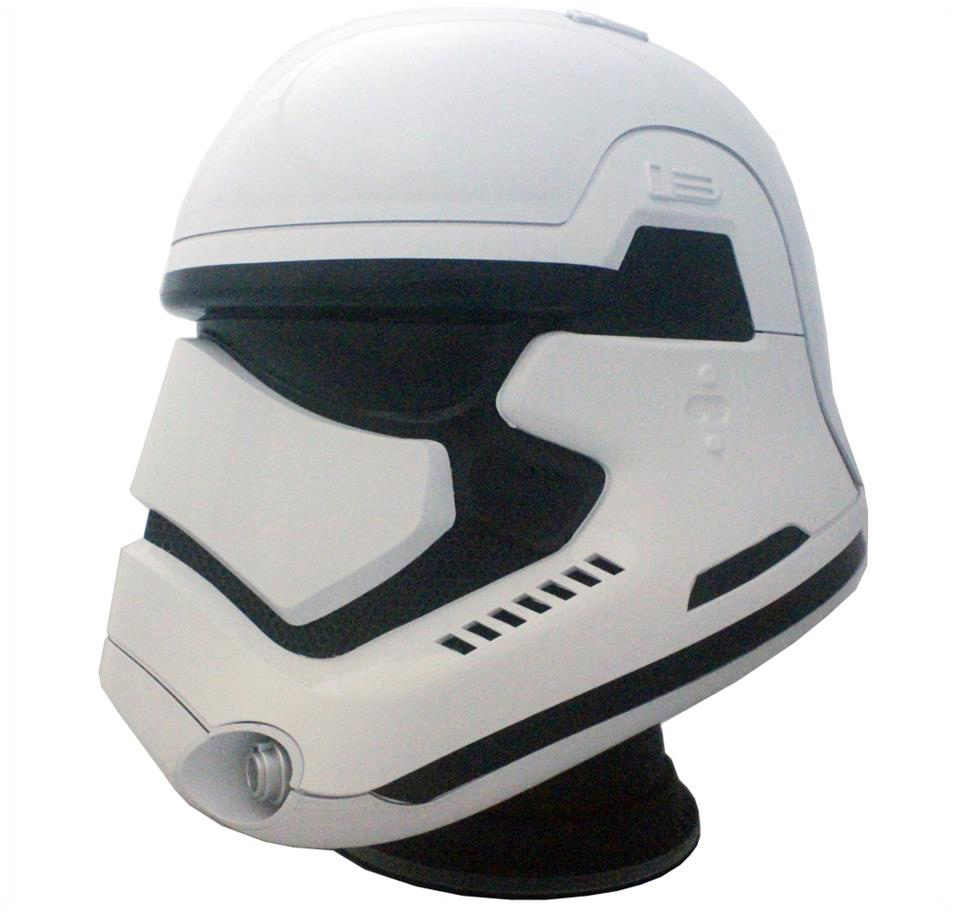 Built with separate Left and Right speakers the sound quality is not too bad at 15W (RMS) + 3W (RMS). It can go super loud so as to be heard throughout a medium sized house (volume is controlled by your connected device), however booming audio is one thing, clarity and detail is another and unfortunately the Camino Storm Trooper Bluetooth Helmet fails in this area. It does sound a little tinny.
Nontheless, if you were to own one of these units (I wanted to keep the review unit!) it would not just be for the audio. As a table or shelf sitter it is an awesome accessory to one's gaming room or bedroom (or office). Owning one of these is an investment for the serious collector. Generally retailing at around $699.00 NZD.
The Camino Storm Trooper Bluetooth Helmet is super functional, does what it sets out to do and does it in true Star Wars style. May the Force be with your music.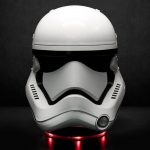 Camino Storm Trooper Bluetooth Speaker Review
The Good
Perfect Star Wars Collector piece. Easy audio connections.
The Not So Good
Tinny sounding audio. Expensive.