The masters of fitness wearables, Fitbit recently released the Versa smartwatch.
Slightly before the Versa the Ionic launched, bigger, badder, more powerful and with a builtin GPS.
Similar to in appearance to most smartwatches the Ionic will connect to your smart device, Android or iOS (Apple) via Bluetooth  or Home wireless and will instantly begin recording your daily fitness regime which can be tracked and viewed in the Fitbit App on your phone.
Within the Fitbit App itself, you have full control over the input information of your daily food and liquid intakes, setting fitness goals and weight loss or weight gain targets.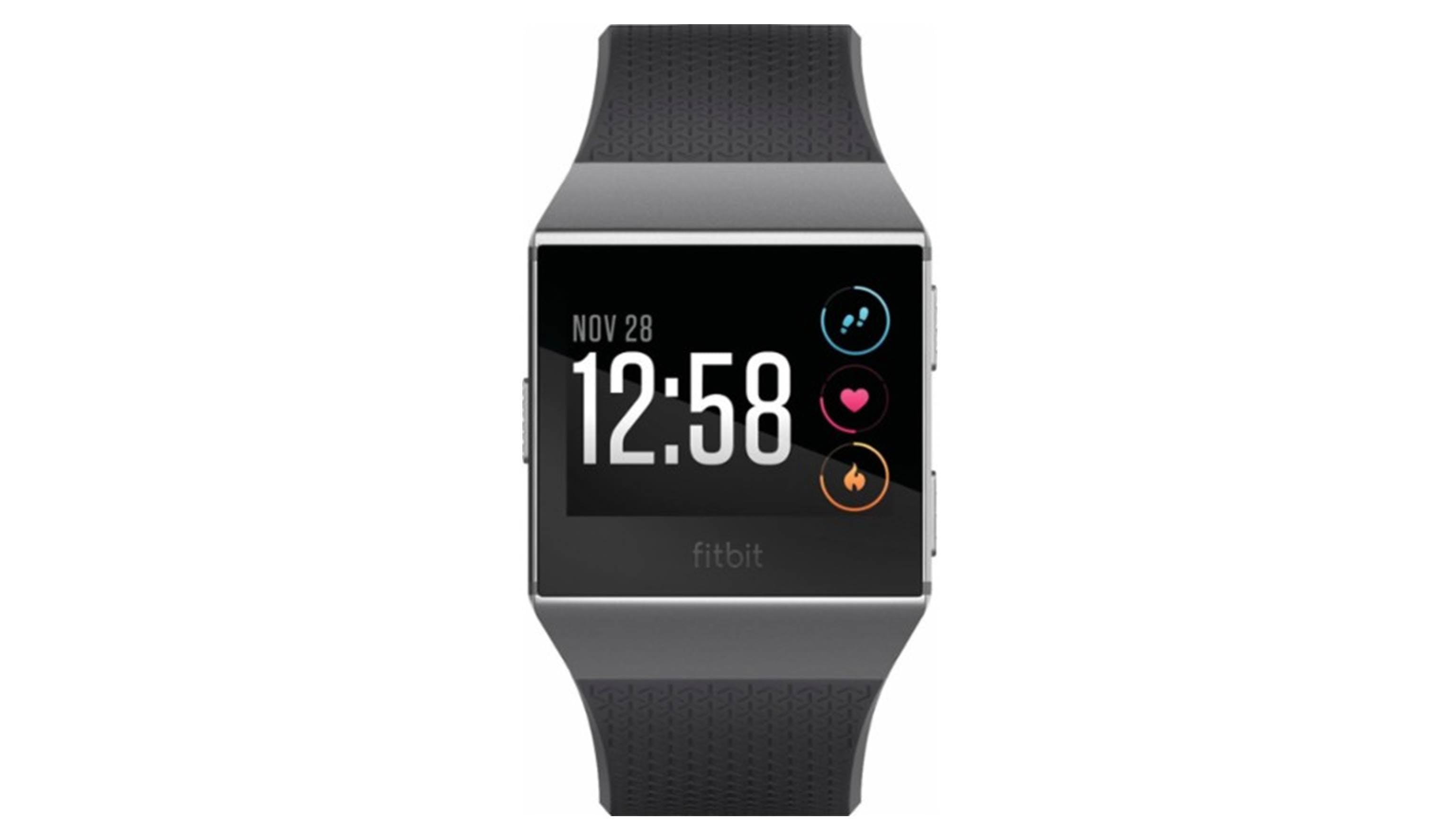 Being a Personal Coach on your wrist the Fitbit Ionic is not always so reliant on your smart device.
Utilizing 'Smart Track' the builtin GPS records on the wearable your journey's around town, or where ever you are, and when near your phone again it will send the data over to the APP. This enables you to see in real time your pace, distance traveled on the watch's display. It will also keep note of elevation climbed, split times and a map of your route. It also means that you can keep your phone at home.
As with the amazing Versa, the Ionic has an astounding battery life. Giving up to 4 days before requiring a charge.
This does depend on your activities of course. The builtin 4GB of storage means that you can load music on to your Ionic and when paired with bluetooth headphones or earplugs you can listen to your workout or running / jogging playlists from your wrist.
If you choose to you can also stream music from the builtin Deezer function.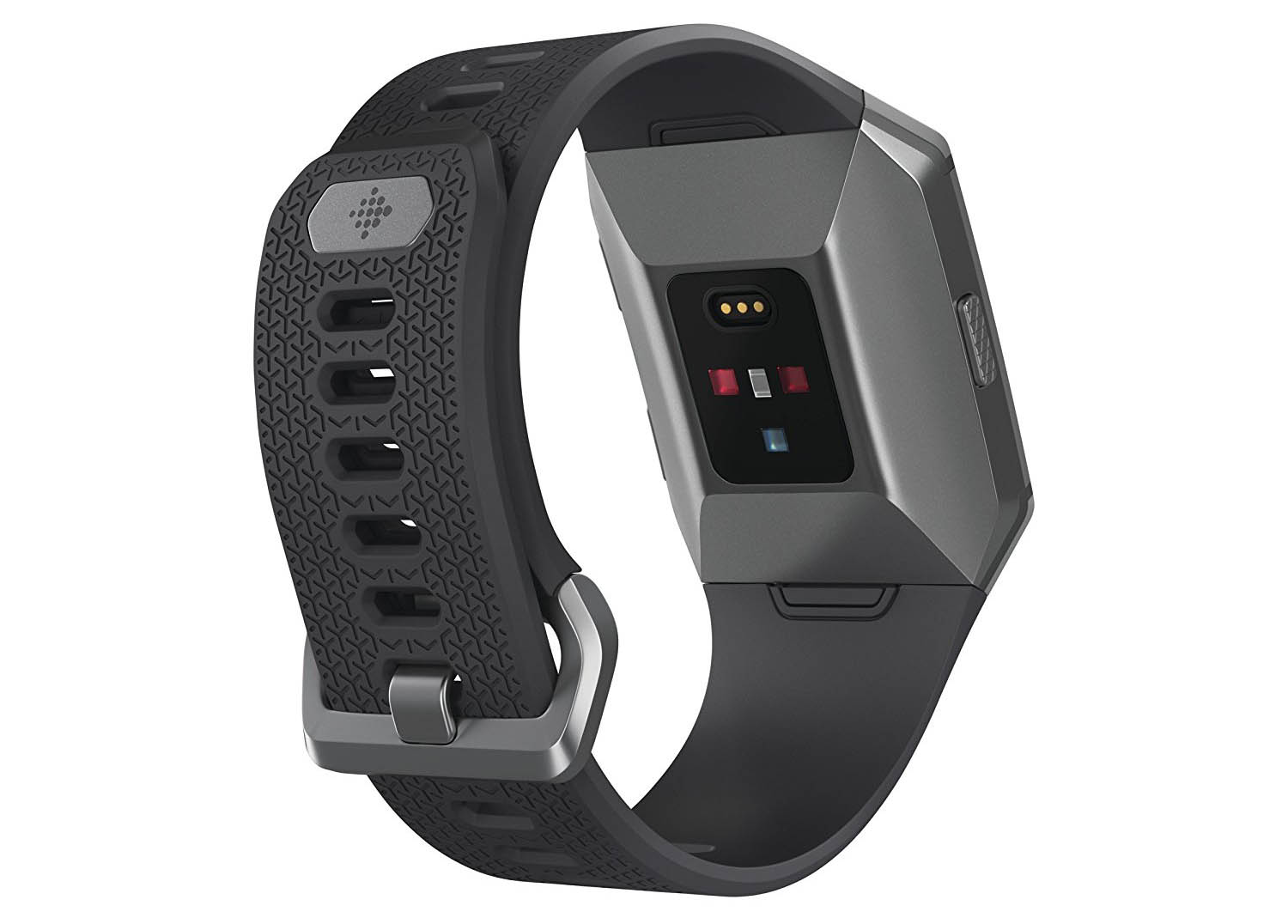 A recent update to the Fitbit smart wearables; Versa and Ionic has allowed for Android System notifications.
With Quick Response available for Messaging and taking calls from your wrist, the Android notifications make the Ionic an all rounder.
Almost. The Android Notification function does still need some work.
More often than not the Notifications will suddenly stop coming through. When checked, the Fitbit App on your phone is advising that you need to restart your device to continue receiving System notifications. At times, even after a device restart the notifications still do not always come through. So it is, at the moment, hit and miss and I'm sure it will be corrected with a future firmware update.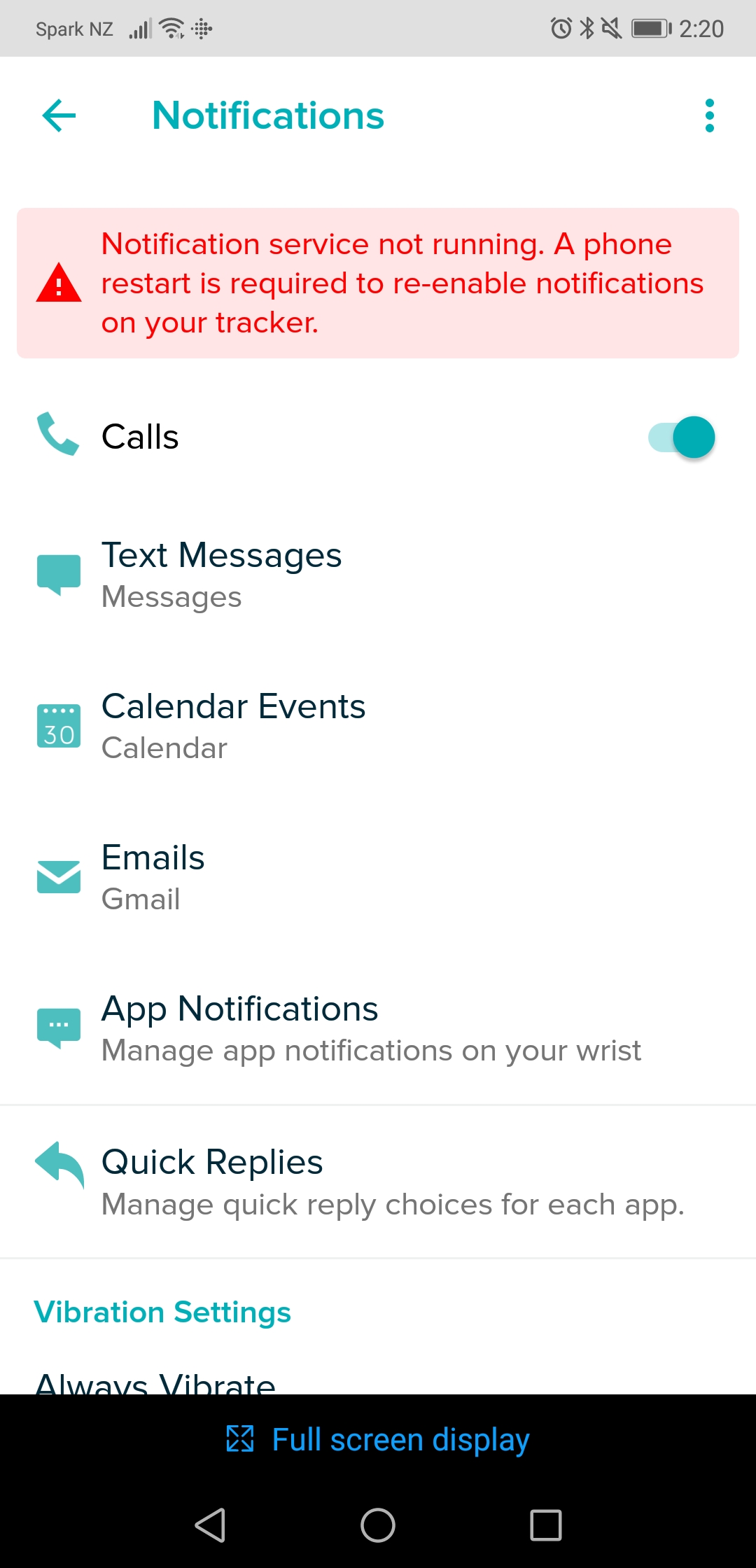 On the wrist, the Ionic is larger than it's newer cousin the Versa. The Ionic has a rectangular frame with a 1.42″ inch touch screen at with 348 x 250 pixel resolution and with the added GPRS is just a smidgen heavier than the Versa.
Fitbit have done exceedingly well though, the Ionic is still light enough so that you almost forget that you are wearing it – until it vibrates to remind you that you have not been keeping up with your Fitness schedule, or that it's time to stand if you have been sitting too long.
Fitbit as a company care about your health and wellbeing and they have built this in to their products. With the Ionic you can keep track of your sleeping patterns, your heart rate which can all be viewed in real and historical time.
Using 'Pure Pulse' the Ionic keeps an eye on your heart rate 24 / 7. Whatsmore the Ionic is also water resistant up to 50 meters so you can use it if swimming is a part of or is your chosen method of keeping fit.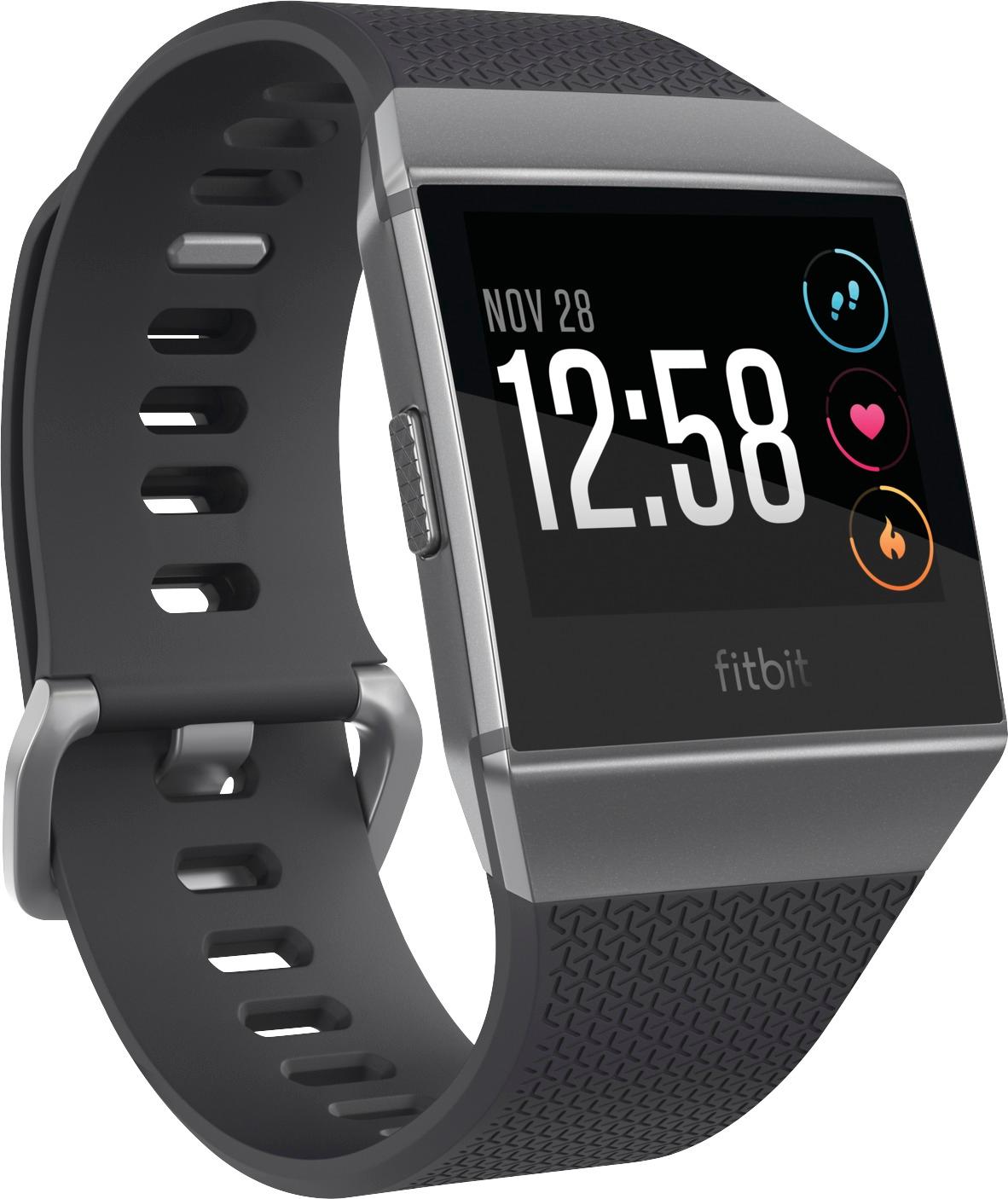 The Fitbit Ionic is for the more astute and serious tech and fitness aficionados. It out performs any other smartwatch currently on the market, being that it has a GPS but can stay alive for up to 4 days use.
Built for exercise, it is rugged without being difficult to swap straps and you will find in the box two sets of silicon straps for small and large.
The Fitbit Ionic is not an accessory, it is a necessity. Whether you are already a fitness guru or someone who likes to go for leisurely walks, be informed, be encouraged and be wiser with wearing an Ionic.
[rns_reactions]