A smart wearable you don't even feel.
My first impression of the Fitbit Versa that I was given from FitBit New Zealand to review was how crazily light the smartwatch actually is.
And, it is a smartwatch, one that takes care and keeps check of your health. Literally.
The just released Fitbit Versa is a full sized watch, with interchangeable straps and customizable faces (via the Fitbit App).
Sure, you already own a smartwatch, why would you need another one?
The Fitbit Versa is more than a smartwatch. With it you are able to keep track of your BPM with indepth analysis to altering times of the day and activities. You can set up schedules and reminders for weight loss or weight gain, by entering in your proposed meals for the day and your hydration levels by adding consumption of liquids.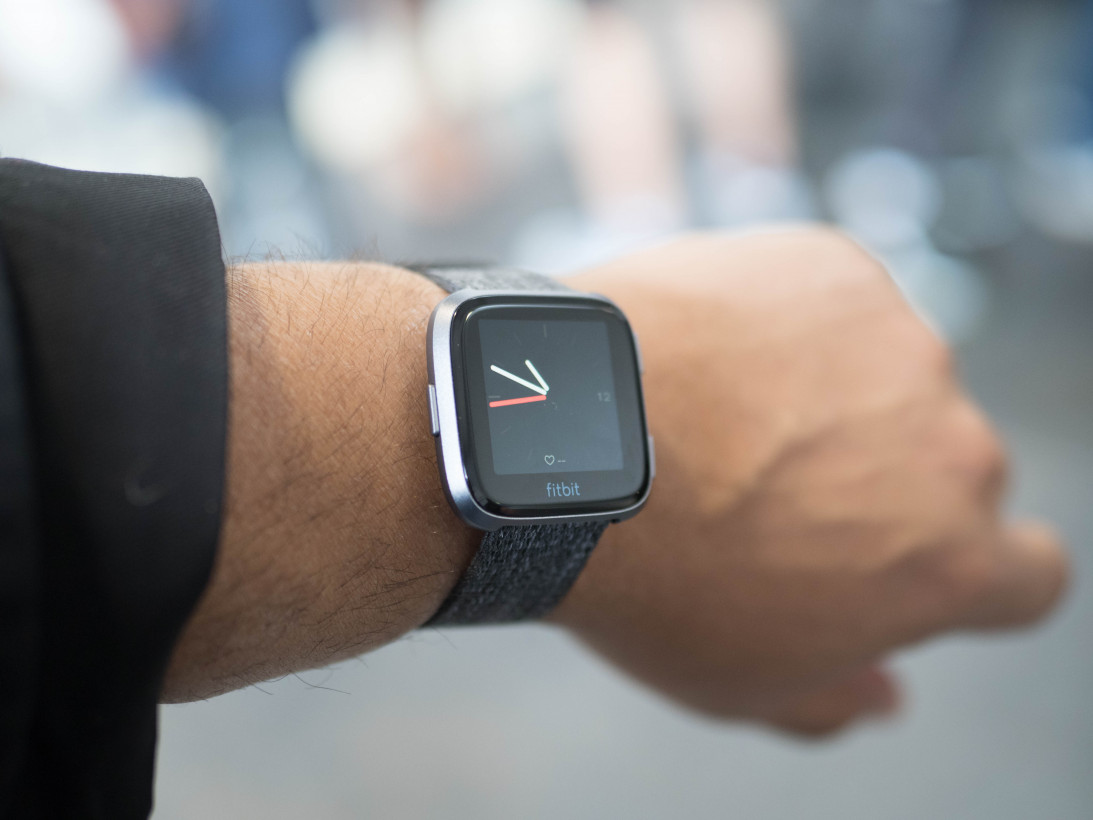 Set goals on a daily basis for your activity per hour. The Versa will send you notifications every hour (if you choose) to remind you keep active and how you are doing with your proposed schedule.
Having trouble sleeping, or feel as though you're sleeping too much?
The Fitbit Versa intuitively knows when you are in 'rest mode'. While your sleep and waking times can be manually entered in, the smartwatch will gain an insight in to your awake and asleep habits the more you wear it. You can check via the Fitbit App for both iOS and Android as to how well you slept and to the hour the times that you were restless.
The Versa is designed to be worn more than not.
The more you wear it, the more it will learn about you and your diet, your physical activities and rest cycles.
Being super light weight you can wear the Versa to bed – it's like it's not even there.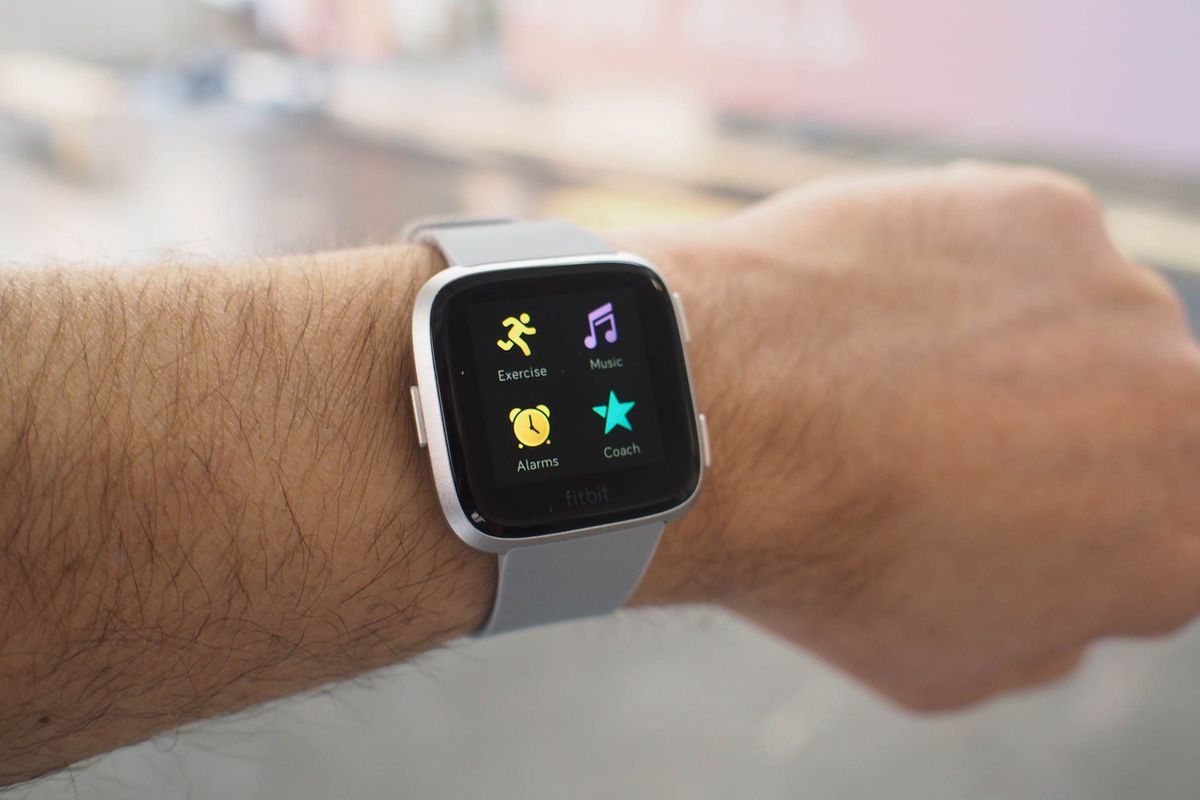 Fitbit have taken steed into their customer feedback and have created the Versa accordingly.
The Versa has an outstanding 4 day battery life and a full charge generally took around one hour.
Now, the Fitbit Versa has a little more to offer for the ladies.
Fitbit, as a company are serious about their customers wellbeing. This includes female menstrual cycles. By inputting your usual monthly cycle, the Versa will notify you when to prepare, keep track of your cycle and monitor your body throughout, and will also warn of anything it thinks maybe irregular or if the cycle is too short or too long and will help with those that are planning a family with ovulation, fertility times.
This also gives the wearer of the Versa a more detailed view of their menstruation time enabling them to notice anything for themselves aswell.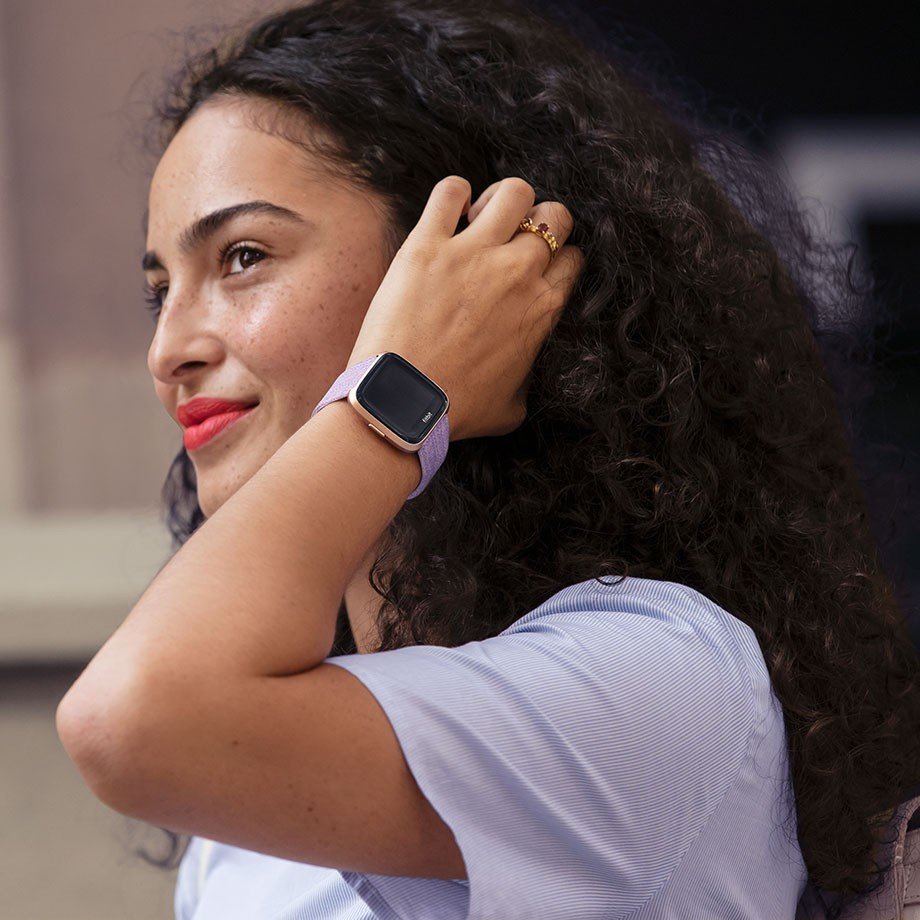 The App that you need to download on to your smartphone to use the Versa with has a multitude of functionality. Asides from the customization and wellbeing charts and monitors you can connect with other Fitbit users Globally and message one another your Goals, Achievements and general banter.
It's also water resistant upto 50 meters and capable of music streaming and in Australia and most of the world – except New Zealand – you can use Fitbit Pay.
as a smartwatch Fitbit has it's own interface and software;  Fitbit 2.0. Touchscreen and similar to Androids WatchOS in navigation and functionality, the Fitbit OS 2.0 is super smooth, and light weight with no lag that some smartwatches get laden with when swiping through Android's WatchOS.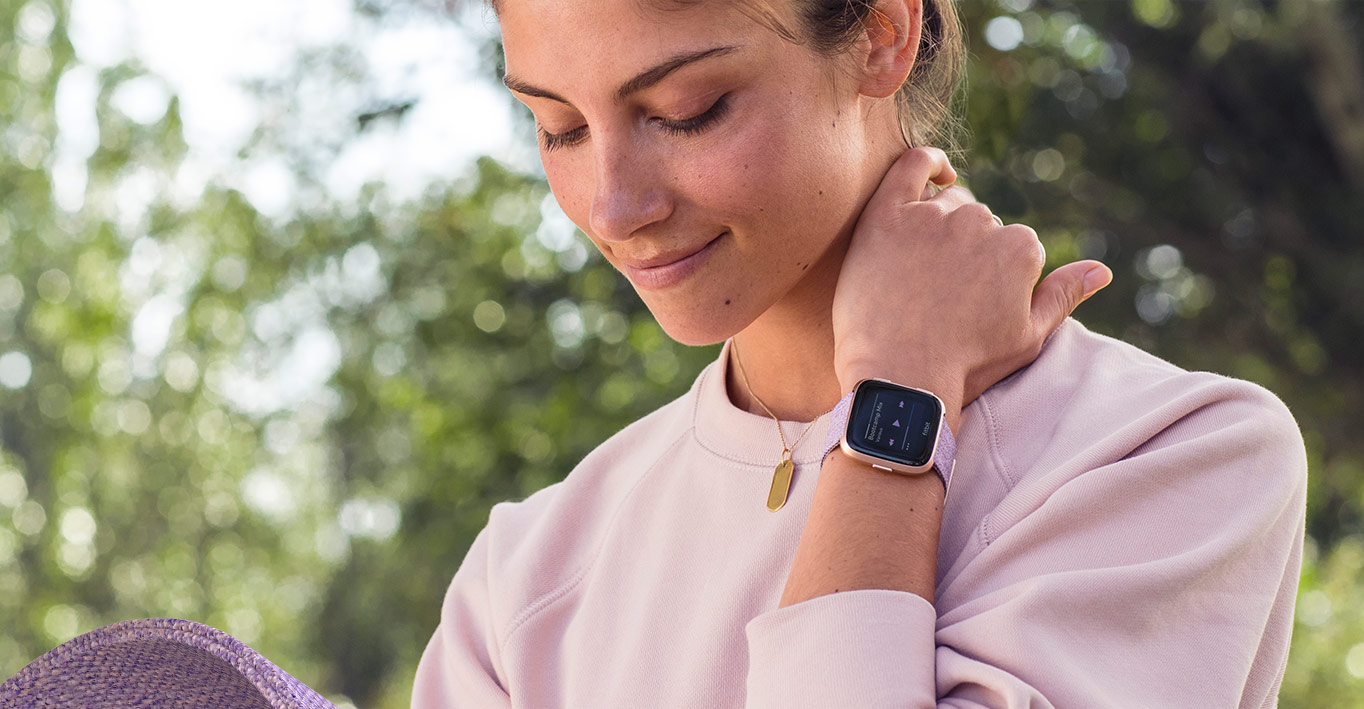 Currently though, what the Versa wont do, which those with a smartwatch will be used to, is to receive your email, message, social media and call notifications.
For Android this is coming real soon and for Apple devices some of that functionality will be released in time. Apple is, well, being Apple.
When this functionality is added, this will make the Versa your go to smartwatch for everything.
Compared to other smartwatches the price point of the Fitbit Versa is unbeatable and if you are serious about your health, fitness and overall wellbeing, then the Fitbit Versa is a necessary investment.
The following two tabs change content below.

First playing Pacman and Astro Wars Shane then moved to Nintendo's Game & Watches and the mighty SEGA Master System II. He has owned every major gaming console in the past 30 years of gaming and been in the Video Gaming industry for over a decade. He is also a diehard fan of all things horror and any Jim Carey movie aswell as anything gadgety and with blinky lights. He tries to convince others that he has Super Powers. He doesn't.