The era of A.I. (Artificial Intelligence) is fully upon us.
Everyone that has a smartdevice has an A.I. assistant at their fingertips, in their bag or pocket. From Google Assistant, Siri, Bixby and the best of them all, Amazon's Alexa.
Amazon's Alexa has been around for a few years now, and has gone from a home based novelty to an almost essential part of every day life.
I have always been a fan of A.I. Assistants. My first experience was with the very original Samsung Galaxy Gear (first generation) with a raise to talk – that was all the way back in 2013.
As the A.I. got smarter and was able to function more, added to the steadily increasing range of smart home products we are spoiled for choice as to what we can now use for automation in our homes, vehicles and on the go.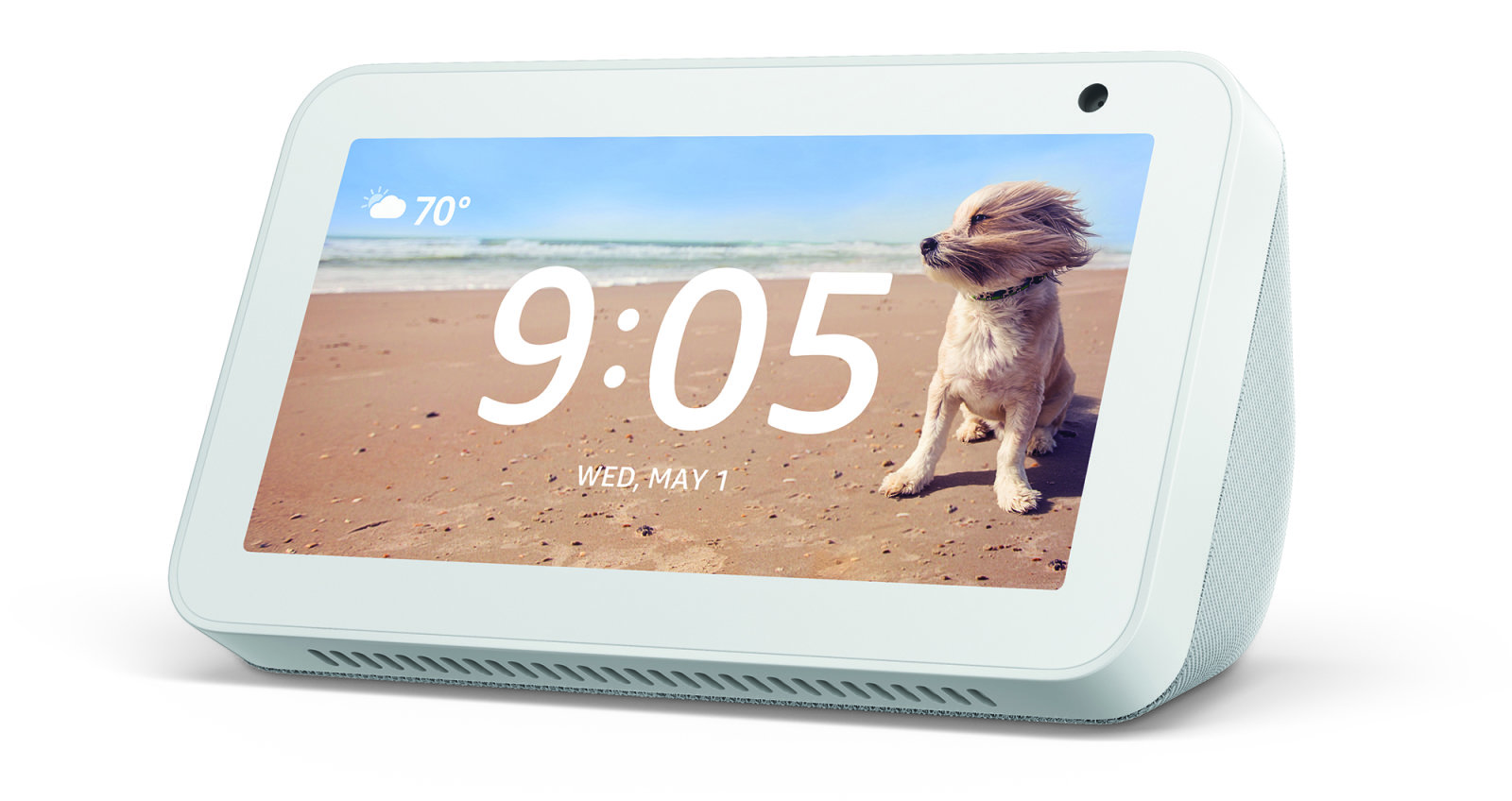 Still, when comparing Alexa to the likes of Google Assistant, Samsung's Bixby and the now aging Siri, Alexa seems to outperform all of them with accuracy and skill base.
Alexa, although not native to any currently produced smartphone (but can be added via an App), is housed within a series of mains powered devices. From third party speakers, Dots to Spots and here; the Echo Show 5.
A rounded rectangular desk or table top small form factor unit that asides from a chunky border features a 5.5 inch touch screen – which you are probably only ever going to need it;s touch menu's and commands for the initial setup.
From the box Alexa is primed and ready to go. Punch in your WiFi password and a couple of steps – then boom, Alexa is your friend.
The Echo Show 5 with it's large, bedside clock like screen, is awaiting your command.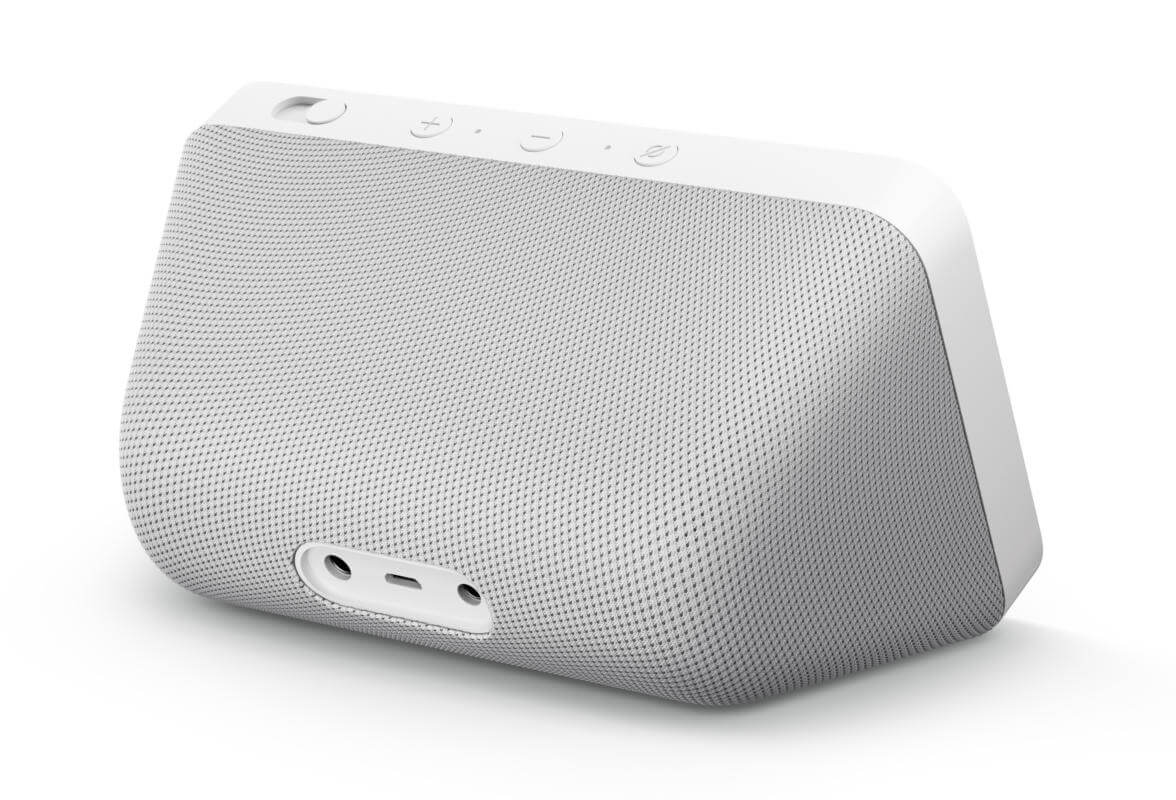 Sync her with your Spotify, tell her to set alarms, control smart-lights, set schedules, protect your home, connect to your home security or just have a general chat and ask her to sing a few of her unique original songs. Whatever you end up using Alexa for, the Echo Show 5 is one of the best housing units for her. It has a small footprint on your desk or table, a light sensor and camera (the camera shutter can be closed via a tactile slider) at the front of the device and volume up / down and microphone off buttons at the top.
To the rear of the Echo Show 5 is a 3.5mm socket and a USB-C plug for hooking up external sources. Ultimately though, Alexa is designed to be fully wireless and has Bluetooth and will, if asked, scan your home network for any wireless and Bluetooth devices which you can easily pair up.
In my home, Alexa is connected to pretty much everything. 'Alexa, turn TV on' and my smart TV whirs in to life. 'Alexa, turn lights on' and my home based smart lights instantly illuminate. 'Alexa, play music and set lights to party – boom my place becomes the party zone'. The list of Alexa Skills and syncing goes on.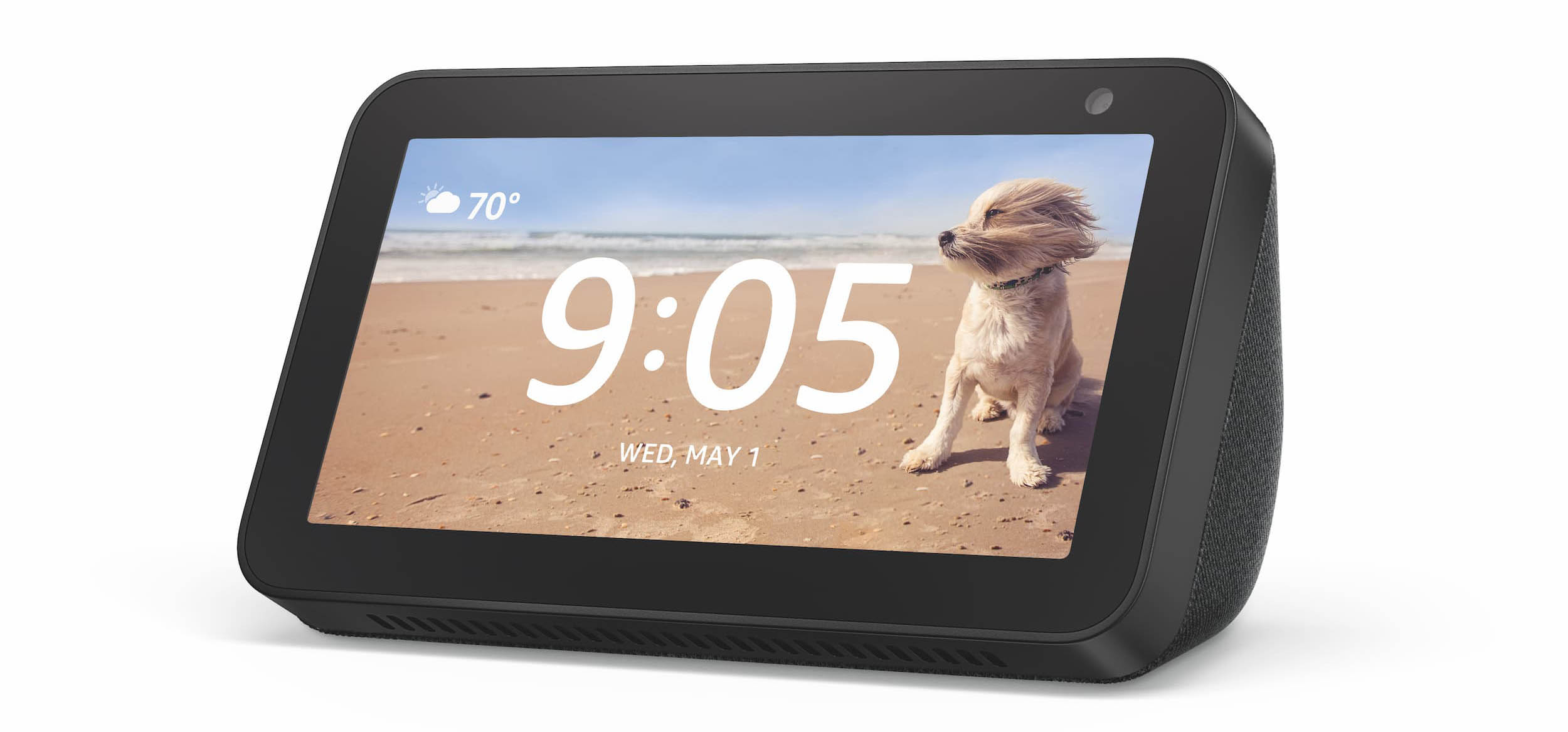 If you have been sitting on the fence about having a smart home set up, or not really too sure what this whole Smart Home A.I. nonsense is all about, an Alexa unit is the best to start out with.
She will also work well with other A.I.'s, Apple Homekit and Google Home, the list of smart home products and manufacturers that the Echo Show 5 can integrate and interact with is extremely large.
There is no real downside to having an Alexa in the house. But, if you do not have WiFi in your home, or are living in a remote area where internet connectivity is a bit flaky Alexa will not work. She needs to be connected to WiFi 24 / 7.
As we march forward to the rise of the A.I.'s (and probably cyber-droids) having Alexa as a part of your home setup is a must have or must experience. Soon I predict that we will see that standard home appliances fading out and everything will have a smart component to it, requiring an A.I. Assistant.
The Echo Show 5, with it's modestly sized screen, ability to play video and keep all of your other devices in check is about the best place to begin.
If you already own an Echo Dot or spot, the Echo Show is an excellent upgrade at a very low price point.
Amazon Echo Show 5 Review
Device details
Released: 2019
Device Name: Amazon Echo Show 5
Price: Around $149.00 (NZD)