Amazon's A.I assistant, Alexa just got bigger and bolder with a 10 inch touch screen that literally has your utmost attention.
If you have entered in to the world of Alexa already then set up with the third generation Echo Show 10 is going to be the same. Sort of.
There are two ways to connect up, preferred method and easiest is to add a device via the free Amazon Alexa app for Android or iOS.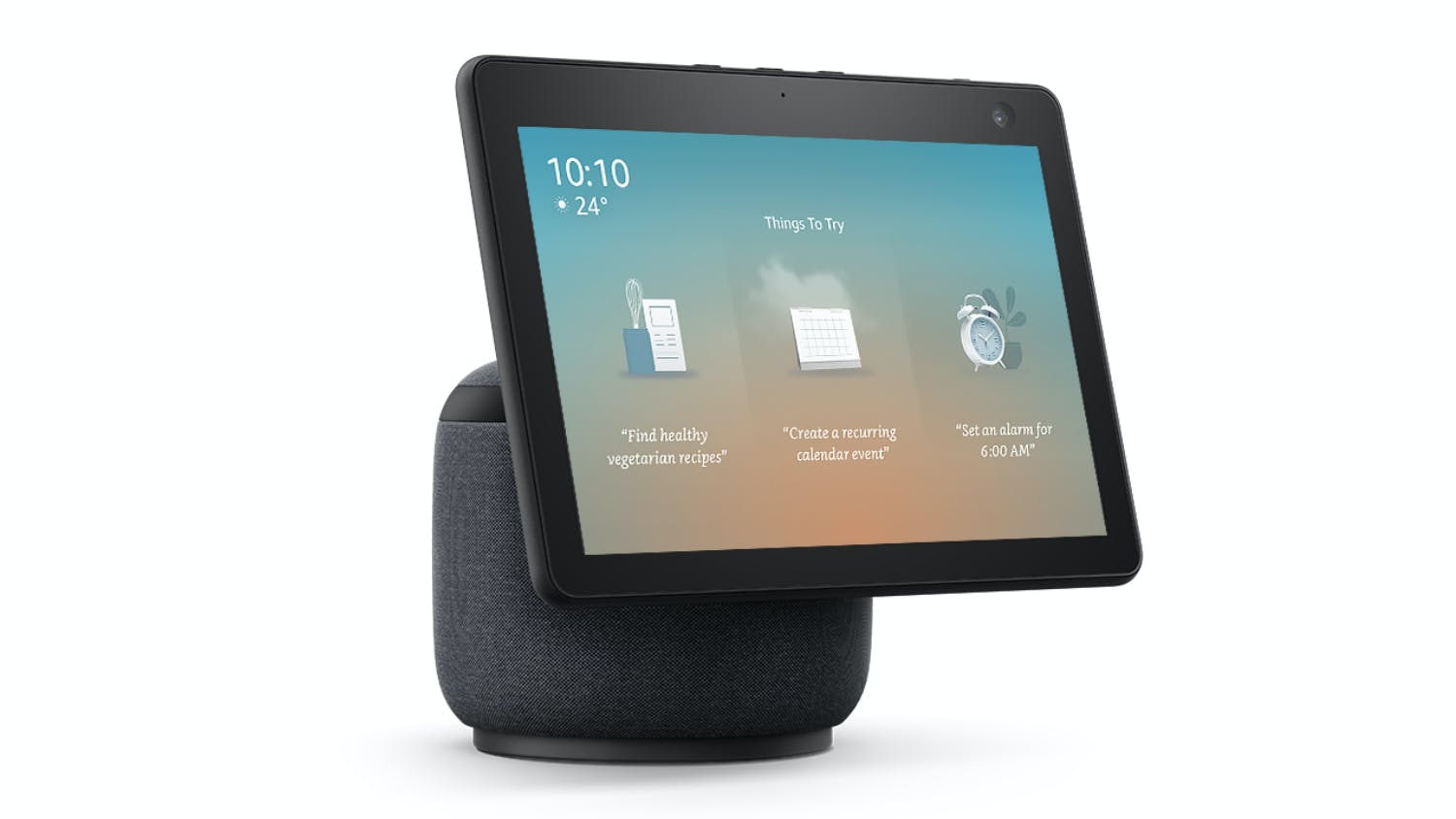 The difference being with this model is you will need to set your immediate surroundings. You see, the 10 inch touchscreen moves, full circle, if it can, so during set up you'll need to let the unit know where it's sitting and what it's potential obstacles maybe when it tries to auto rotate the screen.
Having a rounded base with dedicated tweeters, a 3 inch sub and built in Dolby, this acts as a powerful booming speaker for audio streaming as well as Alexa's voice.
The touchscreen is prominently perched slightly on top of this.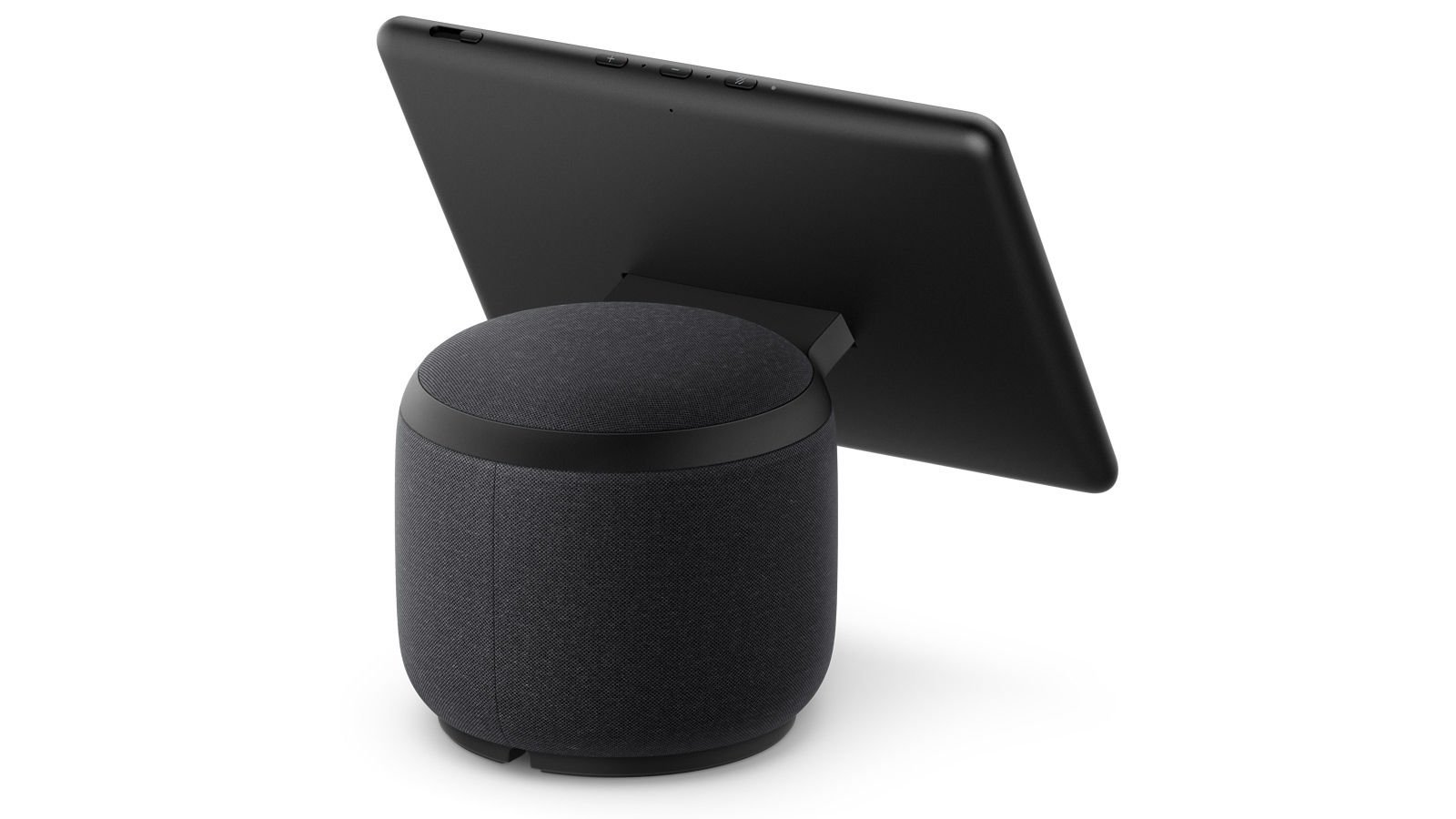 Like those portraits or posters that have eyes that follow you across the room from their static gaze, Alexa's large screen will use the front camera to track and dynamically face you when you speak to her.
But not just the screen moves,  the internal speakers synchronise with the display movement to give you both spatial and directional sound feedback.
Sure you can turn this function off as well as the front camera if it's not your thing, but you'll find it more helpful than not.
Need to follow a recipe as your wield your culinary expertise around your kitchen, or having a video call while doing other stuff – the Echo Show 10 makes sure you're prime and centered no matter where you are in the room.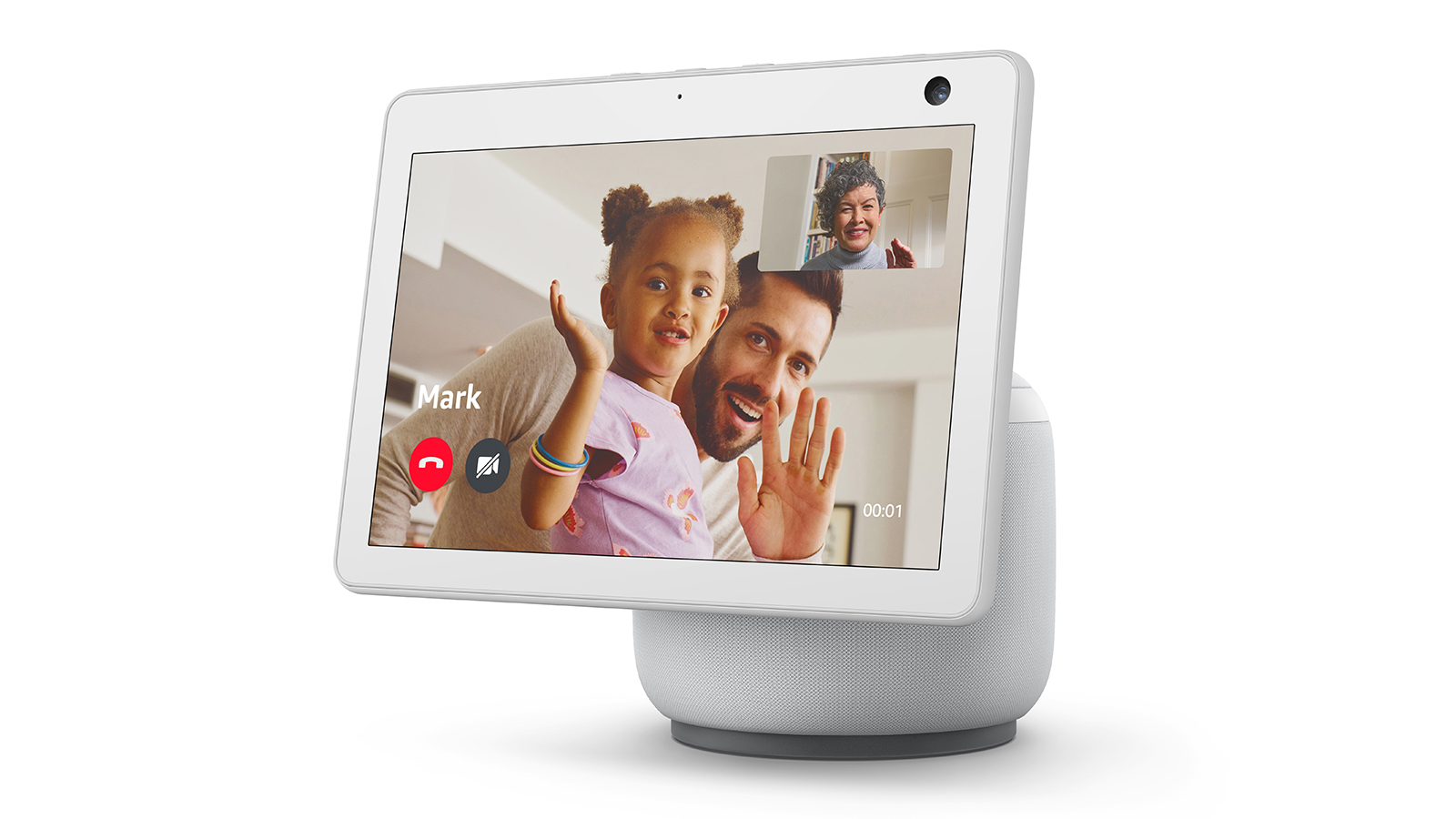 The idea is that the Echo Show 10 will use it's massive sized display to show you the info that you've requested, or media without the need to be directly still in front of the device. Your information and entertainment follows you.
I have to admit, Alexa is my fav A.I. Assistant amongst all of them. Easiest to set up, never fails to find results and always at the ready to entertain with jokes, original songs and stuff for the kids.
For me the Echo Show 10 just made Alexa all that more lovable, intuitive and directly helpful.
If you've not got yourself into owning an Alexa unit yet and want to go large, get an Echo Show 10. Choc loaded with Alexa's wit, intelligence, sense of humour and best yet – a full super-large touchscreen display, that's always at the center of view.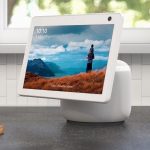 Amazon Echo Show 10 Review