The latest X-Series camera to join the Fujifilm line-up is the smallest, lightest and most selfie-friendly member of the family yet. Introducing, the stylish, retro-design X-A5!
With a large rear LCD monitor that can rotate 180 degrees and the latest Bluetooth transfer technology, the X-A5 is the camera to have for those who like to aim the camera at themselves as well as the world at large.
The 180-degree rotation of the rear LCD monitor also activates the Eye AF function to create high quality self-portraits with sharp focus on the subject's eyes. The Portrait Enhancer Mode, offers its popular ability to produce beautiful skin tone – users can select from three levels of skin tone enhancement with touch-screen operation for easy, natural and flattering selfies.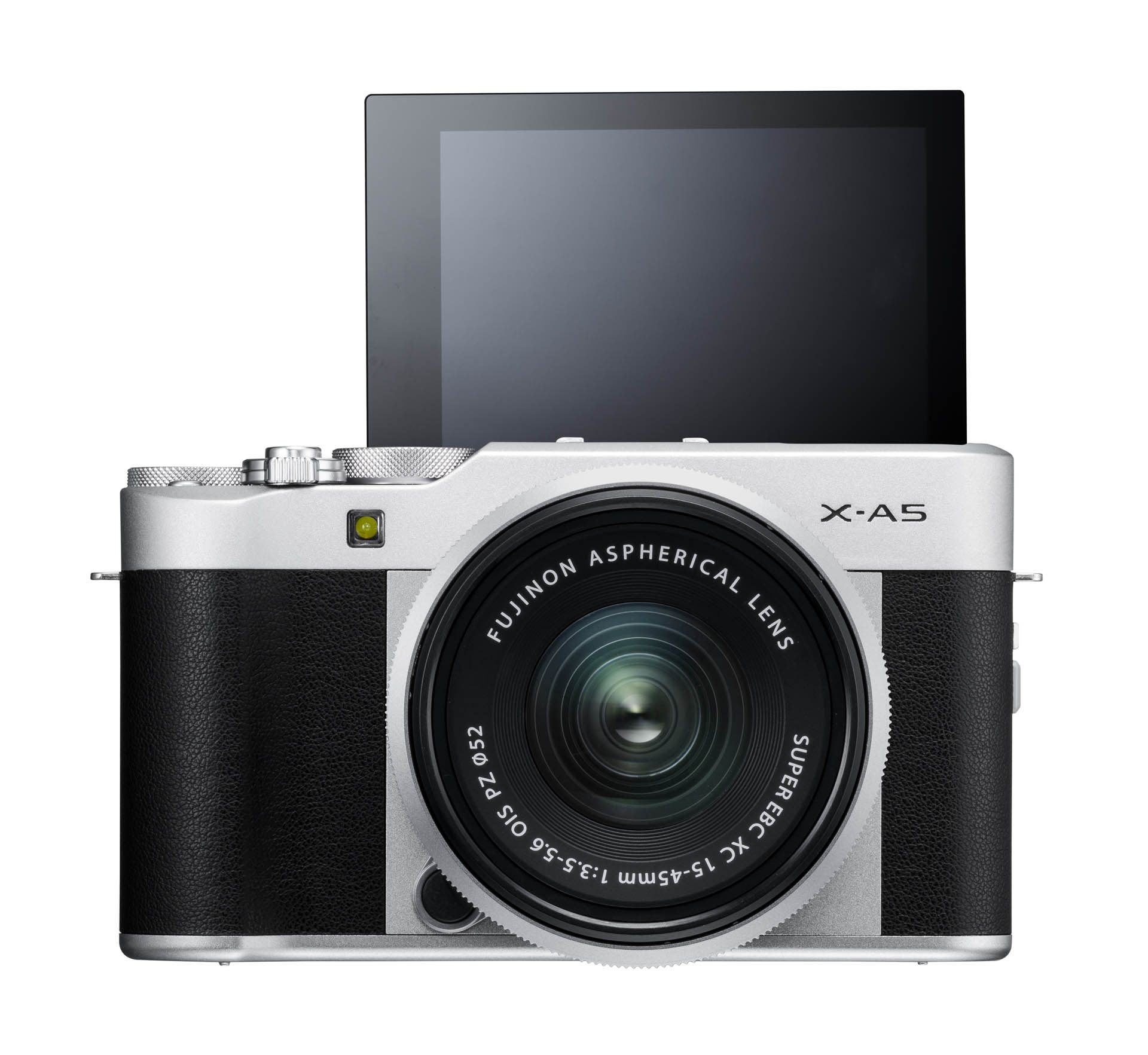 The Bluetooth Low Energy technology has been incorporated for quick, easy and automatic transfer to paired smart-devices, using the free "FUJIFILM Camera Remote" app. The camera is also compatible with FUJIFILM instax SP-3 printer, so users can enjoy the fun of printing and sharing their instant images.
Under the hood, the X-A5 has a 24.2-megapixel APS-C sensor with X-Series' signature colour reproduction technology. Its class leading energy saving design, means longer battery-life and more shots per charge (450 frames), making it ideal for travelling and photography on the move.
In addition, when combined with the new collapsible FUJINON XC 15-45mm F3.5-5.6 OIS PZ lens, the X-A5 weighs just 496g, making it the lightest camera-zoom kit lens combination in the X-Series. This lens is the first electric-powered zoom lens for the X Mount and is ideal for clear close-up shots, such as food photography.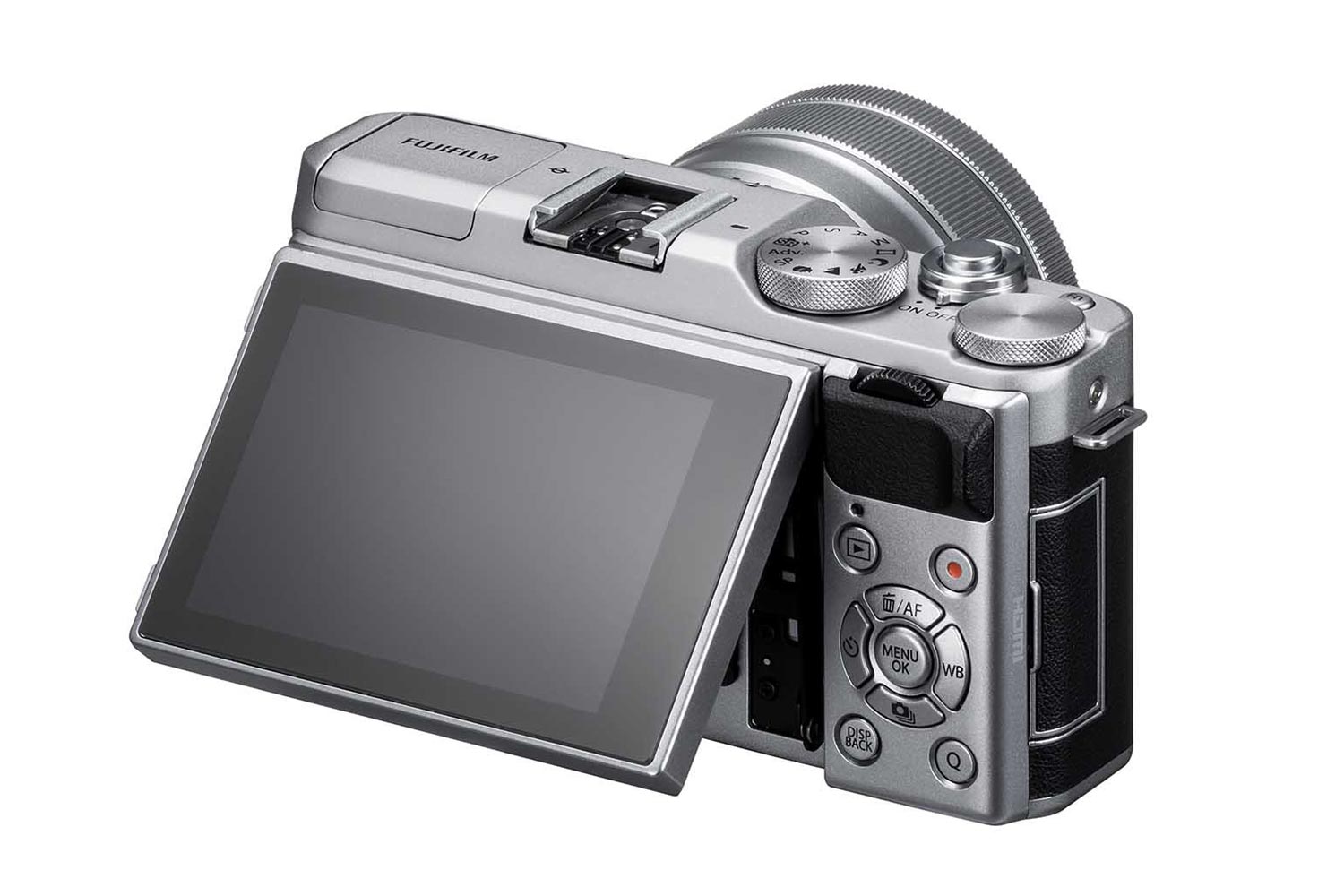 For the classic-film-look-lover, the X-A5 offers 11 variations of Fujifilm's unique Film Simulation Modes. The camera also features 17 variations of Advanced Filters including the new "Fog Remove" and "HDR Art." The rear LCD monitor also uses the new touch-panel GUI so that you can check the effect of Advanced Filters and Film Simulations.
The X-A5 is the first X-A Series model to feature phase detection pixels, originally developed for the X series' high-end models. The Intelligent Hybrid AF system focuses twice as fast as previous models, ensuring that you capture those moments more swiftly. The camera outperforms previous models in its scene recognition accuracy in SR+ AUTO mode, colour reproduction performance and "skin tone reproduction" capability, which makes the X-A5 the perfect choice for photographing human subjects.
The X-A5 also offers a High-Speed HD Video function, allowing users to record HD video up to quad speed for slow motion clips. The Multi Focus Mode automatically stacks 4K quality images, whilst cleverly changing the depth of field setting required, not to mention the 4K Burst function of shooting 15 frames per second in 4K image quality.
[rns_reactions]