Welcome to the most advanced mirrorless Professional Digital Camera, ever, the X-H1.
FujiFilms flagship X Series model that was initially thought to be the successor to their X-T2 is built for the more astute photographers while remaining to be intuitive enough for beginners to pick up and play with.
The X-H1 is boasting with features to get your snaps in to the highest quality and highest detail possible.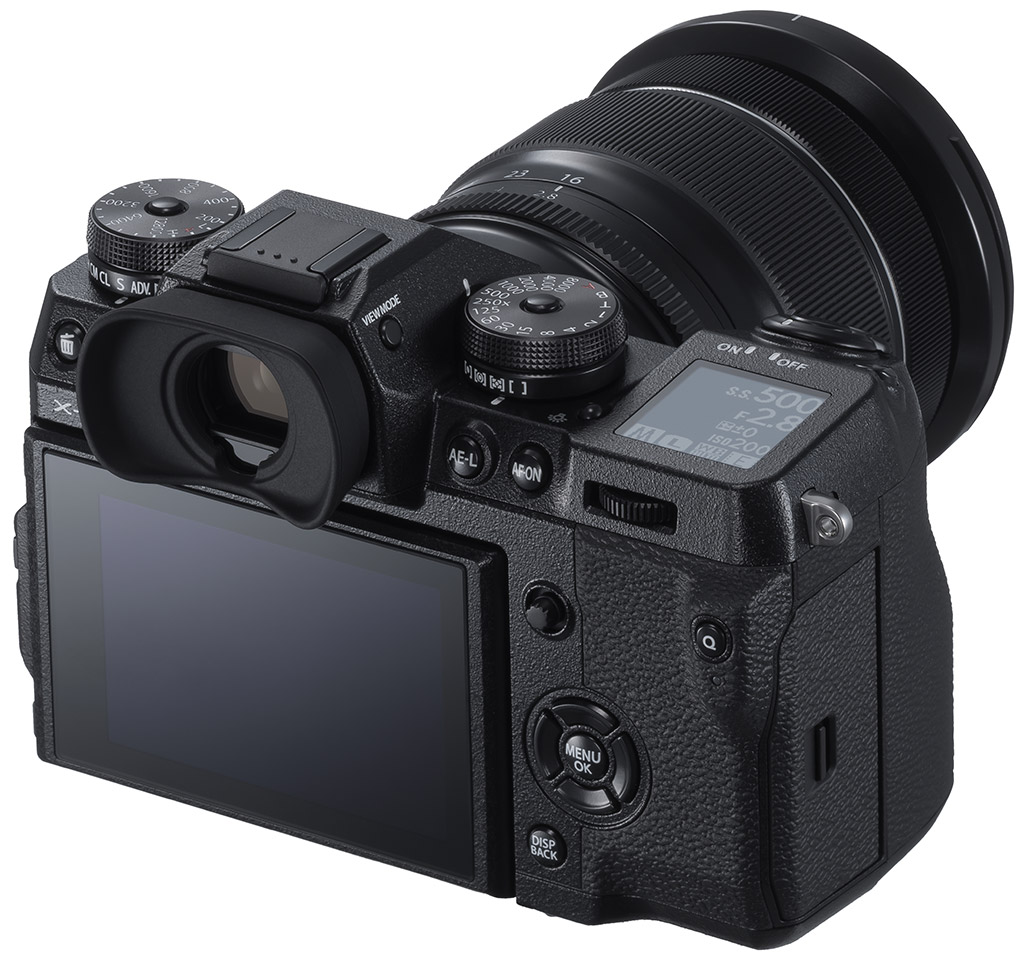 The first notable feature is the inclusion of in-body image stabilisation (IBIS). What this means is that you can now say goodbye to those out of focus or blurred photo's whether you are taking a shot of a moving subject, or you yourself are moving or a bit shaky when taking the pic. It offers up a 5 Axis system, which is visible via a guideline on the camera's tilt-able touch screen. Image corrections are processed internally at a whopping rate of 10, 000 times per second to ensure that your photo isn't out of whack.
Being 24.3 MP (MegaPixel) and using a X-Trans CMOS III Sensor the X-H1 has an ISO range from ISO 200-12,800 (which is expandable to ISO 100-51,200).
With standard zooms, to connecting different sized lenses through to an astounding Macro, the ISO dial sets you right for any environment or any form of filtering that you may need.
Novices will usually opt to the Automatic setting, but I encourage those that are going to pick up this camera to widely experiment with the ISO.
To the top Right of the X-H1 is an info LCD screen. From your current shooting settings through to how many more images you can take on your standard SD Card having this separate and not cluttering your touch screen or viewfinder is a god-send.
Accompanying the retro styled body the X-H1 comes with a mountable Flash and a mid range Lens.
You can also get a mountable weighted dock, which can store up to two spare batteries.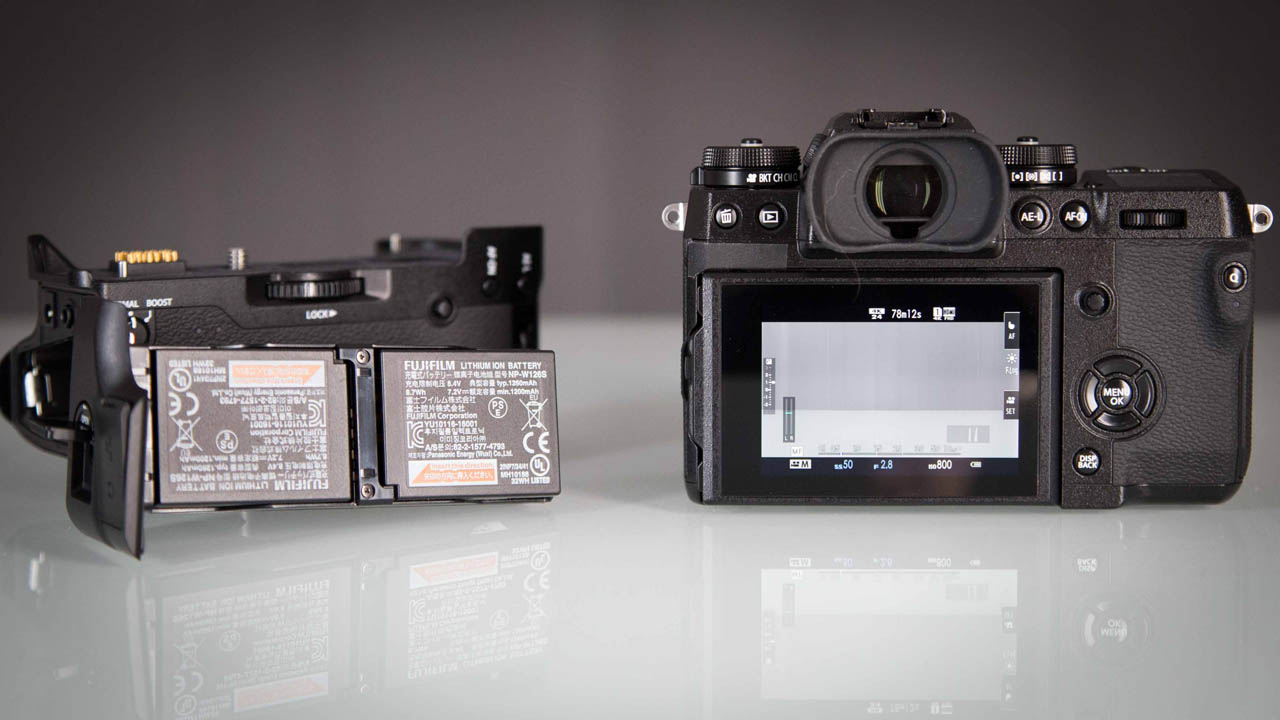 The X-H1 is a beast and a heavy one. you sure do feel it around your neck weighing in at 673g for the camera only.
Also being capable of video, as most Digital Cameras are, the X-Hi supports true cinema with digital cinema aspect ratio (17:9) and is able to record 4K (3840 x 2160) and DCI 4K (4096 x 2160) at a rate of 200 mbps.
Now for 4K recording you will need to have a spare battery on hand if it is a lengthy videoing session and a hefty SD Card to save the large video file. The model that we were given to test out came with the 18-55 Lens. This is optimal for video recording.
FujiFilm have also builtin Slow Motion and High Speed recording and as with your still imagery, you can play with the ISO settings (aswell as additional Menu settings) to get the visual outcome that you want.
This makes the X-H1 a perfect all rounder.
For those that have yet to move away from their mobile phones and take up a 'real' camera the X-H1 maybe a bit overwhelming at first. But don't be put off. The X-H1 has alot of functionality to it and is future proofed, meaning that an investment in to one of these bad boys will see you right for years to come.
A solid camera body and perfect spacing between the buttons and the dials, so you don't need to take your eyes of the snap to look for the right button.
The X-H1 is also a forgiving camera. You do not need to be a Pro when wielding it, but after a time, you will be that professional photographer you had always aspired to be.
Battery life is pretty good. Asides from the expected drain when shooting 4K video, for general photography a single charge can see you right for up to 12 hours. Charging the battery, well that seemed to take a while though. Around 2 to 3 hours, so again you need a spare to hot swap.
The price point for the X-H1 of just over $3K NZD is what you would expect for the one of the top shelf FujiFilm camera's. But as mentioned, getting in to a X-H1 is an investment and other than the additional cost of perhaps extra batteries and differing lenses the X-H1 is the Digital Camera to rule them all.
[rns_reactions]
FujiFilm X-H1 Digital Camera Review