Panasonic has announced the latest model in their rugged LUMIX FT brand of digital cameras – the LUMIX FT7.
Available in New Zealand on the 1st of July 2018 with an RRP of $749 NZD, the LUMIX FT7 is the underwater camera exclusively geared for capturing photos and video in the wildest outdoor environments. Whether your next adventure involves diving, snorkeling, surfing, climbing, skiing or snowboarding (or all of them!), you can capture the moment in 4K video or 20-megapixel high-resolution photo with the FT7, Panasonic's toughest waterproof camera ever.
The Panasonic LUMIX FT7 tough camera boasts a 28 millimetre (mm) wide angle 4.6x optical zoom lens (35mm equivalent: 28-128mm) and can handle the most severe outdoor conditions; waterproof to 31 metres (m), shockproof to 2m, freezeproof to minus 10 degrees Celsius and pressure resistant to 100 kilograms of force (kgf). Oh, and it's dustproof too.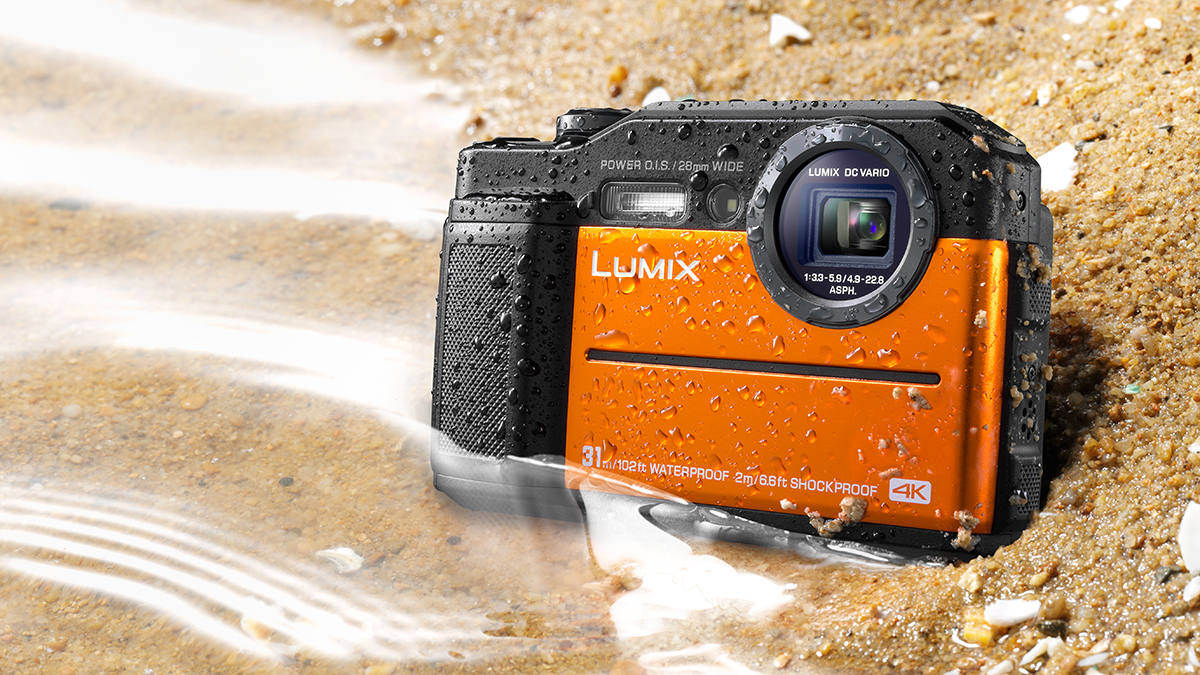 A new 0.2-inch 1,170K-dot equivalent Live View Finder (LVF) makes it easy to capture images of subjects under strong sunlight or in backlighting. And the 3.0-inch rear monitor boasts highest-in-class 1,040K-dot resolution featuring approximately100 percent field of view.
The Panasonic LUMIX FT7 records stunningly smooth, high-resolution QFHD 4K video in 3840 x 2160 at 30p / 25p or 24p in MP4. Taking full advantage of 4K technology, users can capture those unmissable moments at 30 frames per second (fps) and save them in 8-megapixel high resolution  photos. Post Focus is also available.
A newly integrated 20.4-megapixel High-Sensitivity MOS sensor has been adopted and the imaging engine features high-speed, high-sensitivity image recording for high-speed burst shooting at 10 fps in high picture quality while the Light Speed Auto Focus (AF) will catch the most fleeting shooting opportunities.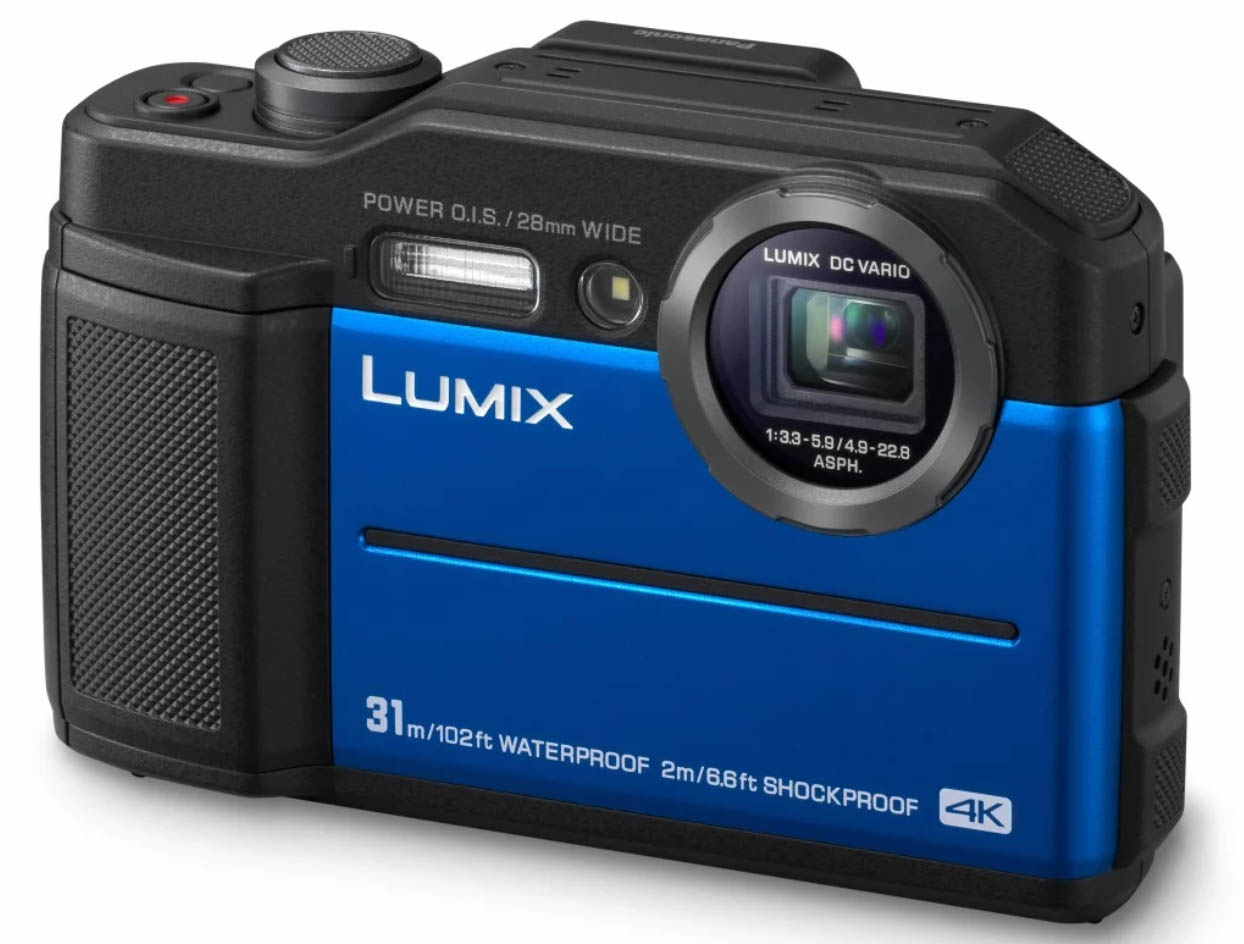 The Panasonic LUMIX FT7 includes Wi-Fi connectivity for a more flexible shooting experience and instant image sharing. A variety of special effects are included and, as always, LUMIX's popular shooting assist function – Intelligent Auto (iA) mode – helps beginners shoot beautiful photo/video without mistake. There's a Torch Light function and USB power charging option too.
Thanks to its minimum apertural area, rubber padding and reinforced interior glass, the body of the LUMIX FT7 is airtight to protect against water immersion, dust and sand. A thickened body case lets it withstand water pressure to depths of 31m and it will cope with being dropped from up to 2m, in accordance with the "MIL-STD 810F Method 516.5-Shock" test standard. All components including the lens unit will endure temperatures as low as minus 10 degrees Celsius. Intrepid adventurers will also appreciate the inclusion of a compass and altimeter.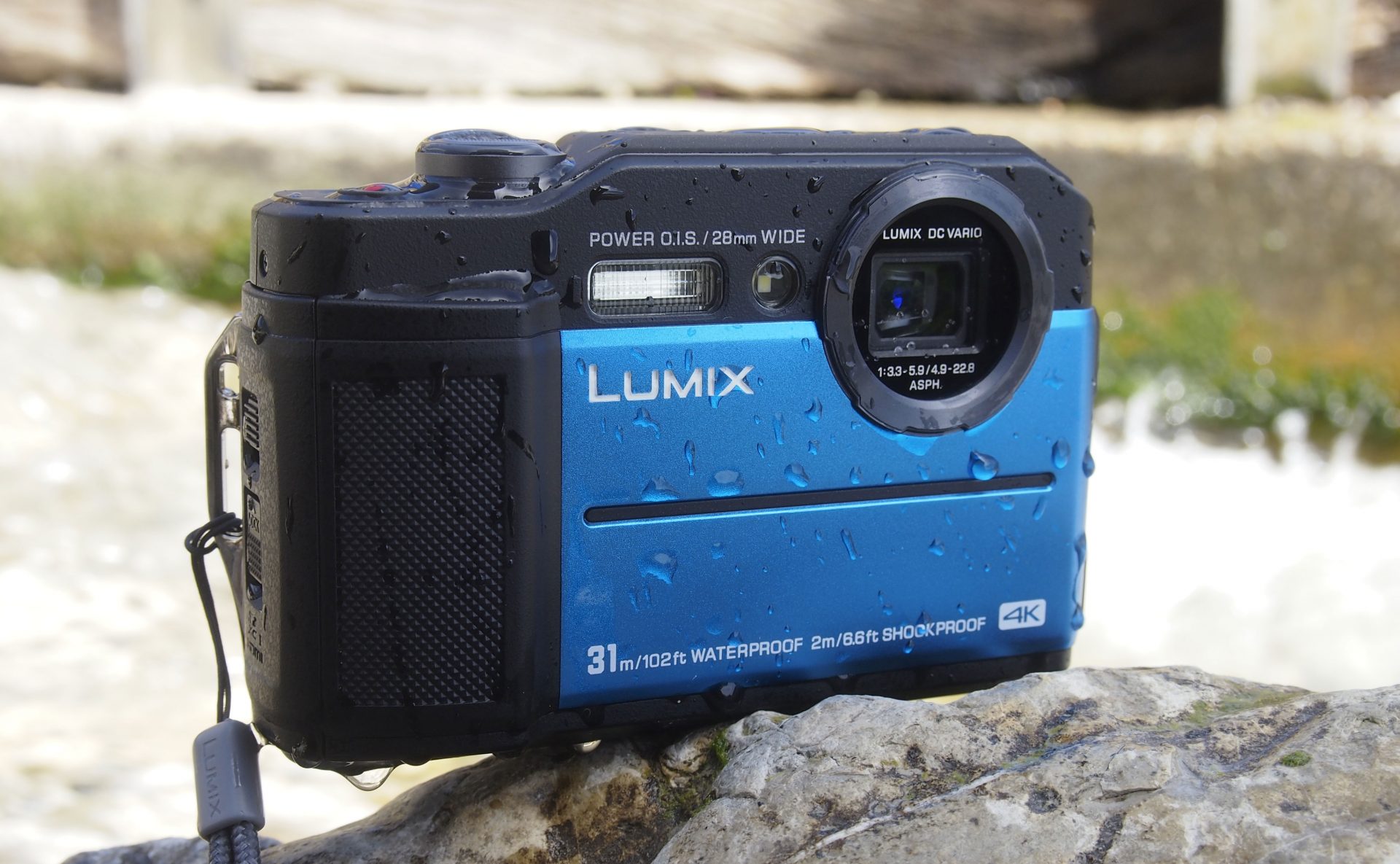 As well as making it easier to capture subjects under strong sunlight or in backlighting, the new 0.2-inch 1,170K-dot equivalent LVF saves power consumption for better battery life in harsh conditions. Both the sensor and the LVF are in 4:3 aspect.
The LUMIX FT7 records stunningly smooth, high-resolution QFHD 4K videos in 3840×2160 at 30p / 25p or 24p in MP4 in addition to Full-HD 1,920 x 1,080 60p / 50p videos in MP4 (MPEG-4 / H.264) format with practical full-time AF.
With the 4K PHOTO, users can capture the most fleeting photo opportunities at 30 fps in 8-megapixel equivalent resolution by extracting a frame from the 4K burst file to save as a photo. Three exclusive new functions make 4K photography even easier; 4K Burst Shooting, 4K Burst (Start/Stop) and 4K Pre-burst. The 4K Burst Shooting allows consecutive shooting at 30 fps* and can be used just like a photo burst shooting. The Post Focus function lets users select an in-focus area even after shooting.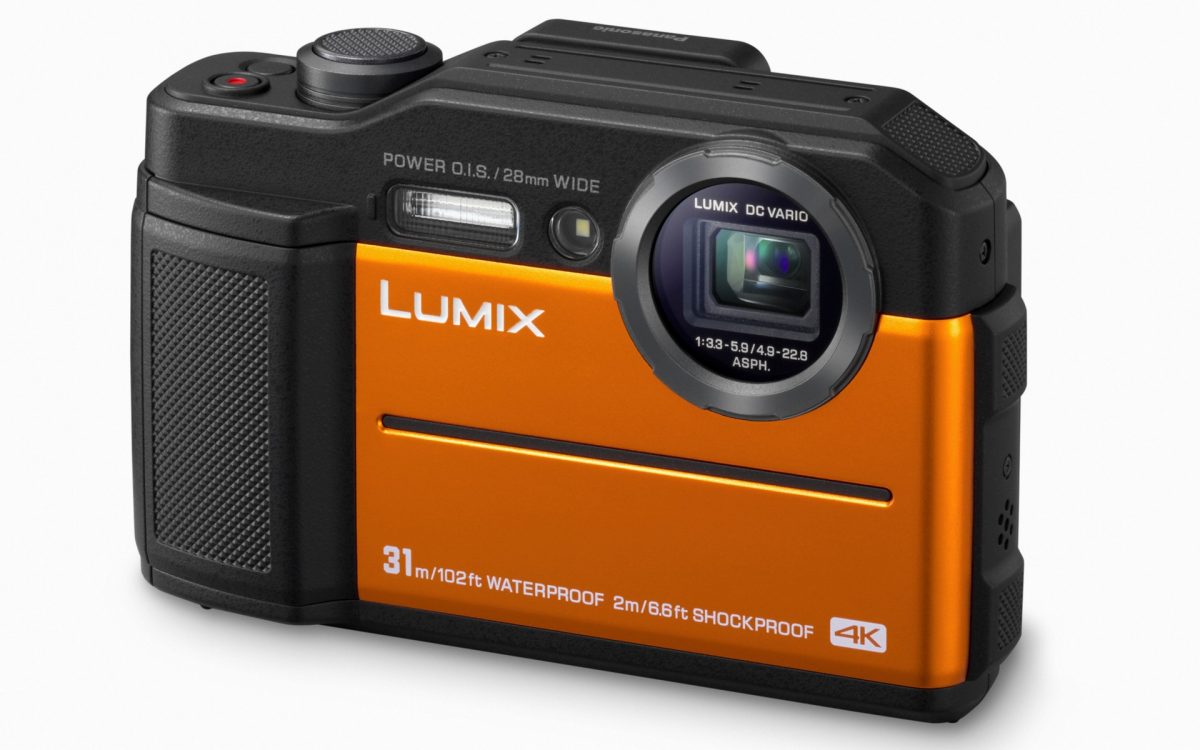 The 4.6x optical zoom with POWER O.I.S. is available in video recording too and an Auto Wind Cut function blocks out most of the noise from any background wind.
High Speed Video lets you record fast-moving subjects in HD(1280 x 720) at 100 fps. Time Lapse / Stop Motion Animation are available too.
The new 20.4-megapixel High Sensitivity MOS sensor means the LUMIX FT7 achieves highest-in-class picture resolution. Its high-speed response allows burst shots at 10 fps in full resolution with the mechanical shutter and 5 fps with continuous AF. Auto Focus is fast and accurate with Light Speed AF.
On top of the high-quality 28mm wide-angle LUMIX lens with a 4.6x optical zoom (35mm equivalent: 28-128mm) in folded optics, the Intelligent Zoom extends the zoom ratio to 9.1x equivalent while maintaining the picture quality even when combined with the digital zoom. For those adrenaline-filled moments, the POWER O.I.S.(Optical Image Stabilizer) effectively suppress handshake.
The LUMIX FT7 is designed for rugged and wet outdoor adventures. It's your partner to get intrepid with.
[rns_reactions]